Hey Guys! I am super excited to announce that my hubby, Lorrenzo, has decided to join me on my blogging journey! For years he has listened to me rattle on and on about blogging and my passion for it and I am super excited to share this part of my life with him! His very first article here on The Frugal Mom Guide is one that can be beneficial to us ladies, Car Maintenance for Women – Why Women Pay More. From time to time, he will contribute and add his little tidbits that can help us women, live better lives.
»CAR MAINTENANCE FOR WOMEN-HOW WOMEN PAY MORE«
---

•How I paid 90% More for Vehicular Maintenance•
Obtaining my driver's license was such a milestone in my family's life that my parents bought me my first vehicle two weeks before my driving test. My dad was the only driver in the house at the time and he was ever too eager to get someone else to run errands for my excessively introverted mom. Being nine years older than my only other sibling, I didn't really have a choice but was happy to oblige. 5,000 miles later I presented my dad with a $600 bill for routine maintenance that almost shot him through the roof. I was obviously taken for a fool as there was no way that changing the oil, oil filter and air filter on a 2004 Mazda B2500 pickup should have cost that much. The tougher pill to swallow was that the service mechanic was my uncle, one of the most successful at the trade in my hometown. Several hundred dollars poorer and one major screw over wiser; I started to question why my swindler of an uncle had built such a successful business.
•How I Cut my Car Maintenance Bill by More than 75%•
It took me two YouTube videos and a quick glimpse at a captioned flow chart picture to reduce my routine vehicle maintenance cost to $60. This is because I chose to do it myself and I've been doing it that way ever since. It would have just taken the one video but a second opinion is always recommended to ensure that no oversights take place. Everyone should be able to perform routine tasks on their own if they choose. "Not knowing" is not an acceptable reason for such an informed society. Of course, for major operations, we would still need to contact a professional and everyone is in their own right to determine their "call the guy" boundary.
Always being outdoorsy and physically inclined, there was no reason why I should not have taken care of it on my own. It took me the same one hour to complete as if I had gone to a professional. The only difference was that instead of being mind-numbingly bored for that period, I was well occupied. No longer did I have to entertain myself by learning the Japanese symbols for car care products off random boxes at the auto shop. I felt at peace with my roughneck ancestry as I was now one step closer to my great grandfather, the blacksmith and his father, the pirate. Not only I had elevated myself to another level of "badassery", but I was $540 less poor. There was not a more satisfying feeling in the world. Being barely seventeen years old at the time of my first oil change revelation, I was amazed that I saved 15 pairs of Levi's jeans worth of money.
•Business Men or Swindlers?•
However, the reality of car maintenance is that it can get a bit messy. It should not be too bad for the average person but many persons are not comfortable with greasy hands and dirty nails. Also, an oil change does require you to crawl partially under your vehicle which may be a bit claustrophobic and too much of a vulnerable feeling for some. As I stated previously, if you are not comfortable with a task, there is nothing wrong with calling the guy.
Unfortunately, many "guys" can't be trusted to give you the best value for your money. After all, the sad truth is that they are not obligated to give you the best bang for your buck.  When I made the transition from a regular Joe, worker bee Engineer to a more senior role with financial and business development responsibilities, within my company, the first thing my manager told me was, "This is a business, not a charity." Every business' goal is to obtain the most money for their products and services. Most corporations invest a lot of effort into developing market strategies aimed at targeting and maximizing profits from specific clients. I work for a large multinational organization to which we have different pricing strategies for each client, for the same product and service. Basically, it boils down to "Charge the most they would pay." In the corporate world, however, transactions are governed by tons of legal documents and confidentiality agreements. Fortunately, this is not the case for a mom getting an oil change.
•How my Wife was Ripped Off•
Three years ago, while I was away on a business trip, my wife called to inform me that she had taken her car to the tire shop to replace two of her tires. She was excited because she was convinced that she had gotten a good deal. However, she had paid the same amount that I did to replace all four of mine at the same station, two weeks prior. The brand and size were the same. Needless to say, she felt like a fool.
Related: 7 Tips to Slay Debt Payoff in a 'Buy Now, Pay Later' World
•Car Mechanics Prey on Unsuspecting Women•
Many small mom and pop run businesses have made a killing by preying on unsuspecting women in a similar manner to the way I was as an inexperienced young man. These businesses usually do not have posted standard pricing available, unlike a comprehensive restaurant menu. As a young kid sitting in my uncle's service shop, I noticed that most of his clients were women. My uncle had built an empire from taking advantage of naïve housewives and gullible women. Most women can tell you what is too much to pay for a purse or a hairdo but not for car parts and services. According to the basic strategy of every major company ever, that's good business.
In the age of information, no one should ever be conned into overpaying for any product or service!
••Frugal Car Maintenance Tips for Women••
Spend ten minutes searching the general prices of products and services online just so that you have a reference price. This can save you hundreds of dollars because it empowers you with the ability to question prices that are being presented to you.
Question all prices. Everything is negotiable. You can always bargain for a better deal, however small it may be. This can be done without being annoying or without insulting the vendor. Feel free to exercise your right.
Call around for an unofficial quotation before selecting your service station. You can narrow down your search radar this way.
Feel free to mention prices that you were quoted on elsewhere to obtain a better deal. You are not bound to any confidentiality agreement. If the vendor wants the business, they will offer you a better price. If not, they are also free to pass.
Stay tuned for a DIY General Car Maintenance for Women Guide that will be posted soon, where you can learn how to perform simple routine checks yourself and save even more!
Any thoughts or comments? Share them below!
Enjoyed this post? Please share and pin for later. While you're there, you can follow Amanda on Pinterest.
Until next time,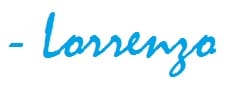 ---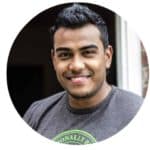 Hey! I'm Lorrenzo!
Husband to Amanda. Dad of Two.
Oilfield Engineer, Coffee Lover,
and Avid Cricket Fan.
You may also like:
7 Debt Payoff Tips for Financial Freedom
How I made $258.47 in my First Month of Blogging