"The days are long but the years are short!"
I can't tell you how many times I've heard this quote. It is usually the reply given to a mom who is having a tough day and whose happy moments are few and far between. Yes, we know that they grow up fast! Yes, we know that soon they will not be able to fit on our laps. But they are throwing a tantrum today! They have decided to wake up at 2 a.m. this morning. And it's hard. Hard to be patient when we only got one hour of sleep, hard to not get angry after their twenty-third sibling fight in the last hour, hard to be happy at times. Do you sometimes feel like you're not a patient mom?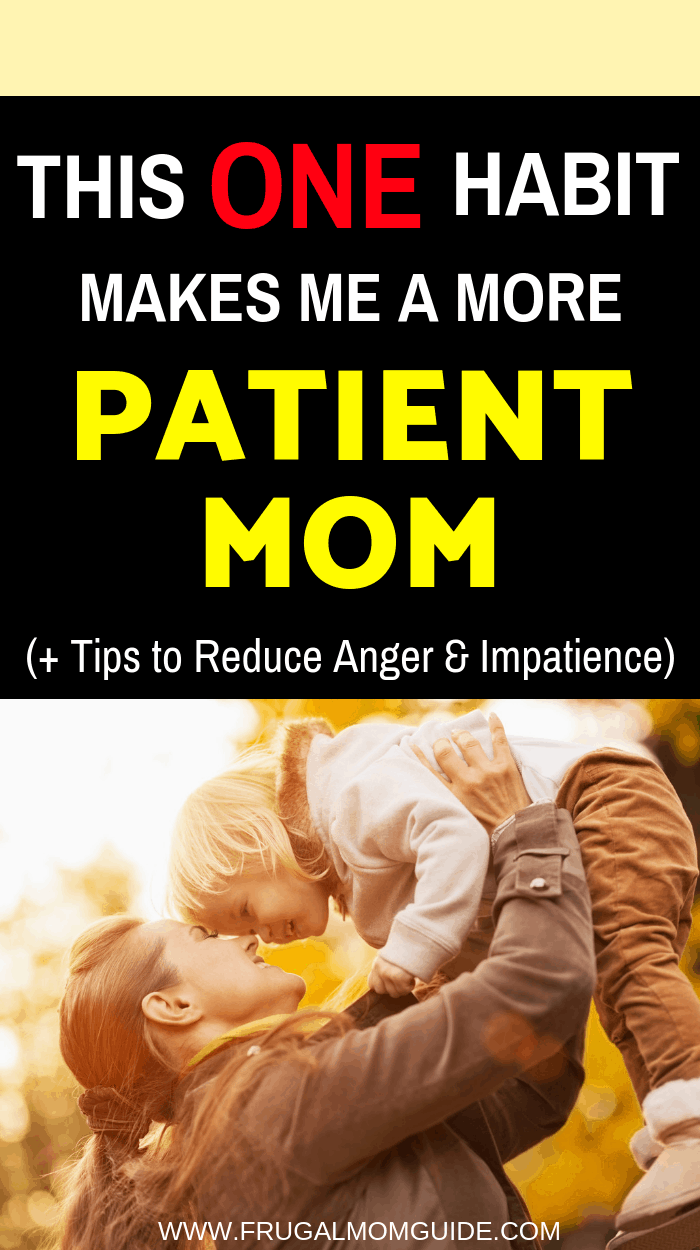 This post may contain affiliate links. You can read our full disclosure for more info.
It happens to the best of us!
If there is a mother out there who says she hasn't been frustrated with her kids sometimes, I would not believe her. It's hard!
So what is the one habit that works for me?
I imagine the scenario without me in it. You know that song, Love Me Now, by John Legend? The lyrics go something like this "I don't know who's gonna kiss you when I'm gone so I'm gonna love you now like it's all I have."
I don't know who's going to be there for my kids when I'm no longer here and that makes me sad to even think about BUT what it does is reminds me that I AM here right now. I AM here for more hugs and kisses, I AM here for an extra bedtime story, I AM here when they wake up at 5 a.m., I AM here for this tantrum and I AM here to clean that spilled juice. And I will embrace it all. I will appreciate it all – the good and the bad – because I am blessed to be the one here now and I wouldn't want anyone else taking care of my kids.
Being a motherless mother, this puts everything into perspective for me. I don't want my kids to feel the hurt that I had to experience losing my mother and having to navigate life without her. I understand that the future is beyond my control, but it makes me try even harder to be patient and make my time with them count.
So what more can we do to become a patient mom?
Pray, pray, pray – Ask God for patience. It is actually a fruit of the spirit, which is what God blesses us with through the Holy Spirit. All you need to do is ask.
View your child as a person with feelings – Will you speak to a friend like this if she made an innocent mistake or was taking too long to put on her shoes?
Take slow, deep breaths and count to ten before reacting.
Practice active and empathetic listening.
Remind yourself that impatience is not going to make your kids move any faster.
Remember that your child will model your behavior, and grow to have the same qualities and behaviors that you display now.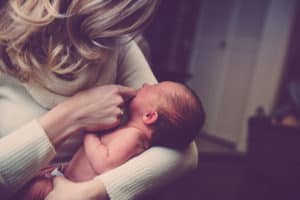 Related: 7 Parenting Mistakes and How they can be Reversed (Before its too late)
How to prevent impatience and by extension, anger?
Identify your triggers – Are you hungry? Did you stay up too late last night by choice? Have you had too much screen time today (yes, this can negatively affect adults too)? Avoid situations that trigger your impatience.
Adopt an appreciative attitude – Basically, this is everything I explained above. Be thankful that you are there to help your kids no matter how frustrating the situation is.
So, are your kids fighting? Go forth and help them resolve! Is your toddler testing your potty training patience? Go forth and change them into their eleventh underwear! Is your child taking 10 minutes to put on a pair of shoes? Go forth and help them tie the laces! And do it with a smile! Why? Because "I don't know who's gonna kiss them when I'm gone but I'm gonna love them now like it's all I have."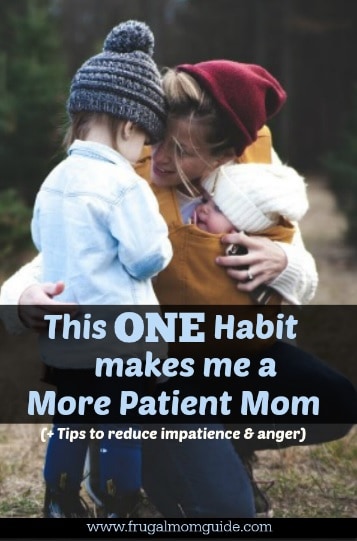 Don't forget to share and pin for later! While you're there, I'd love for you to follow me on Pinterest!
You might also like:
7 Back to School Ideas for Moms on a Budget
12 Out-of-the-box Ideas to Teach your Child the Alphabet
Until next time,