The Details to How Many Jobs are Available in Real Estate Investment Trusts?
If you are tinkering with the thought of how many jobs are available in real estate investment trusts, you're probably considering a career in real estate. Good choice!
Real estate investment careers are in abundance!
The sweet part about real estate investment trust jobs is that it makes having a slice of that juicy and profitable real estate pie possible…without having to purchase property yourself.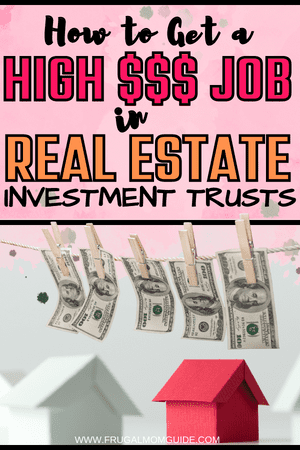 This post may contain affiliate links. This means that we may make a commission (at no extra cost to you!) if you make a purchase via a qualifying link. You can read our full disclosure for more info!
There are no two ways about it…real estate investing is a proven money maker, that has stood the test of time.
Investing in real estate is recommended by most millionaires as one of the best ways to get rich.
However, the average person automatically equates investing in real estate to owning an apartment building, commercial property or a single family home or two, and banking the rental income.
But what if you can't afford an entire property on your own? It's quite intimidating when you think of it!
Is making money from real estate investing, just something for the rich or those that were lucky enough to get an inheritance? No! That's where REIT jobs come in!
Let's examine how many jobs are available in real estate investment trusts, the most lucrative real estate careers and how to get into the industry.
We'd also touch on exactly how the average person can go about making a ton of money with real estate investment trusts. Either from working directly with REIT organizations or from building a successful career as an REIT investor.
What are Real Estate Investment Trusts?
A Real Estate Investment Trust is an establishment that owns, finances, manages and operates income generating real estate assets.
REITs use publicly raised funds in order to purchase and maintain their assets. These funds are typically acquired via public stock exchange listings and from persons or organizations purchasing shares.
Real Estate Investment Trusts spread their income producing real estate assets across a variety of property types. They usually own property such as: hotels, resorts, malls, office buildings, apartment complexes and the list goes on.
Unlike conventional real estate investing where property is bought with the intention to resell in the future, REITs buy property for developing. They therefore invest in property with the aim of generating income from its operation.
REITs can be found on the New York Stock Exchange (NYSE), American Stock Exchange and NASDAQ. Investors can target these to get full access to REIT investing.
Mutual funds are also a great way to get indirect access to REITs.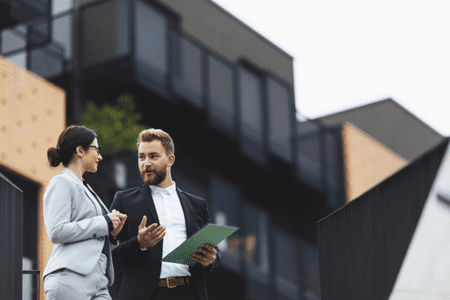 Advantages of Real Estate Investment Trusts
REIT Jobs are Profitable
Investing in real estate is an established avenue to earn money, and a lot of it! If you are looking to make money fast, steadily and continuously over time, it really doesn't get much better than real estate.
When it comes to investing in REITs, most of them have a dividend yield of over 5%. On the other hand, the average stock investment only yields about 2% at best. Therefore, REITs are one of the best investments you can dive into.
Generally, the value of real estate increases over time. Therefore, investing in real estate at whatever level or avenue will always be a good idea.
The REIT Does the Hard Work for You
By piggy-backing off a Real Estate Investment Trust, they do all the hard work and you just reap the rewards.
Their team of analysts, risk managers and real estate experts provide the best team possible to handle the money on your behalf. They give you the best shot at real estate investment success. Better than you could ever do on your own at least.
REITs often develop and sell off properties for high dollar in order to reinvest the funds. These strategies, along with others, basically guarantee that investors make money.
Minimal Cash Required to Get Started
The big advantage of Real Estate Investment Trusts, when it comes to the average person or casual investor, is that you do not need to have a big lump sum of money as in the case of purchasing conventional real estate.
You do not need to have all of the money to purchase an entire property yourself!
REITs allow a group of persons to pool resources together, in order to make large scale real estate investments, that would not be possible on an individual level.
Persons can simply buy shares of a listed REIT. Once you purchase shares, you automatically acquire a portion of that REIT's real estate investment portfolio.
In turn, you are entitled to a share of the profits generated and other perks associated with owning shares in that particular company.
With a Real Estate Investment Trust, you do not actually own any of the physical real estate yourself. But you do own a fraction of the company that owns the property, along with a percentage of the income generated.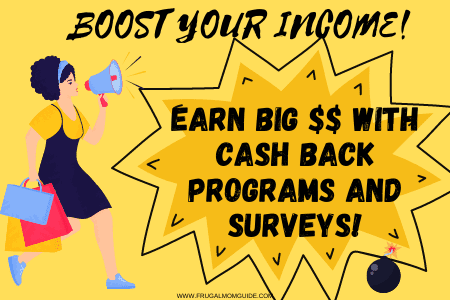 SIGN UP TO EARN FREE GIFT CARDS & CASH!
(I make $1000+ from these sites monthly!)
Swagbucks gets you free gift cards, cash payouts via PayPal (can cash out after earning as little as $3), plus you'll immediately get a $10 sign up bonus!
Survey Junkie's benefits include gift cards, cash payouts via PayPal (a low minimum payout of just $3)!
With MyPoints, you'll get gift cards, cash payouts via PayPal (with just $5 needed to be able to cash out), plus a $10 sign up bonus!
Join InboxDollars for gift cards, cash via PayPal ($30 minimum payout) or personal checks, plus a $5 sign up bonus.
Sign up with Reward Survey and grab a $30 sign up bonus!
Your Investment is Safer with a REIT
With a REIT, your investment is spread across a diversified portfolio. After all, you own a portion of the company's overall investment portfolio.
All your funds are not tied up in one physical real estate asset. Therefore, you have the peace of mind that the risks associated with your investment are buffered.
In the event one property owned and operated by the REIT is unprofitable, or causes a loss over time…there are multiple other properties keeping your investment in the positive zone.
That is not the case with conventional real estate investing. A failed investment delivers the full impact to the property owner.
REIT Investments Can Be Sold Quickly if Needed
Real Estate Investment Trust investments have better liquidity than the typical real estate investment. You can sell your shares in the company, or even flip for profit over time, way faster and smoother than trying to list a physical property.
Tax Advantages
REITs do not pay corporate taxes, as in the case of the usual dividend stocks. The only taxation incurred is on an individual level. Therefore, investors benefit from a substantial tax advantage.
Are REIT Investments a Good Idea?
REIT investments are not only profitable, but safer and easier to handle than conventional buying, selling, flipping and renting of real estate.
REITs simplify the owning and managing of income producing property. They make it possible for the average person to get involved in real estate investing.
Of course with any investment, there is always risk. However, REIT investing is generally less risky than conventional buying, selling, renting and flipping of property.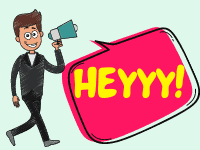 If you don't want to start too big but simply looking to get your feet wet in terms of investing, you can check out Acorns.
Acorns helps you invest your spare change, save for retirement and earn as you shop!
Grab a $10 Bonus to Get Started!
You can also check out crowdfunding with CrowdStreet!
Sign up to partner with other real estate investors to build a successful real estate investment portfolio, from your fingertips…online!
How do Real Estate Investment Trusts Function?
REITs were created in 1960 by Congress. The intention was for everyone to have the opportunity to benefit from investing in income generating real estate assets.
The structure is set up similar to any other company or industry that is publicly traded. Investors purchase stock and the shareholders are paid most of the income.
What is the Structure of a Real Estate Investment Trust?
1. They are owned by their shareholders.
2. They are considered a corporation by the Internal Revenue Code.
3. REITs' structure must be modeled after mutual funds.
4. Their assets must primarily consist of income generating real estate, with a long term investment strategy.
5. At least 75% of its assets must be real estate.
6. At least 75% of income must be derived from real estate rental, interest or sales.
7. 95% of a REIT's income must be passive.
8. REITs are required to pay 90% of its taxable income to shareholders.
Types of Real Estate Investment Trusts
There are three types of Real Estate Investment Trusts: Mortgage REITs, Equity REITs and Hybrid REITs.
Mortgage REITs
Mortgage REITs invest in mortgage related assets, as opposed to physical properties. They own property indirectly by lending money to real estate investors or from buying out already existing property mortgages. Money is earned from the interest on these loans.
Equity REITs
Equity REITs invest in real estate in the more conventional sense. They purchase physical real estate and invest money in it through development and maintenance, in order to churn a profit out of its operations.
Equity Real Estate can be further sub-categorized into the following:
Office REITs – These are REITs that specialize in the leasing or renting of office spaces and buildings.
Residential REITs – These companies invest in condos, townhouses, apartment complexes. Resorts and hotels may fall into this category as well.
Industrial REITs – Industrial REITs invest in warehouse buildings, ports, factories, malls and other commercial centers.
Healthcare REITs – These include private hospitals, nursing homes, geriatric centers and other healthcare or assisted living institutions.
Hybrid REITs
Hybrid REITs invest in both physical income generating properties, and also earn money from loans to investors. Their operations are diversified across both equity and mortgage type REITs.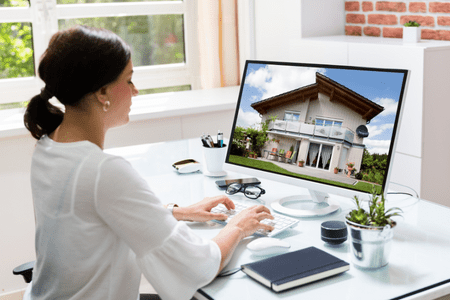 Are Jobs Available in Real Estate Investment Trusts?
If you are wondering if there are jobs available in Real Estate Investment Trusts or how many jobs are available in Real Estate Investment Trusts…the short answer is that there are plenty!
REITs actually supported 3.2 million full time jobs in the United States, in the last couple of years!
That equated to $229 billion in labor income, from working directly with REIT firms or the spin off jobs created indirectly from it.
Not to mention…investing in real estate via REIT is technically a job too. After all, you'd be earning an income from it.
So when we're talking about REIT jobs, we're talking about millions of employment opportunities!
How Many Jobs are Available in Real Estate Investment Trusts?
Based on the latest survey, Real Estate Investment Trusts directly accounted for 307 thousand jobs in the United States. These were full time employment opportunities created directly from being employed with the organizations.
When all the trickle down job opportunities were factored in, this equated to be over 3.2 million full time jobs.
On top of this, the industry is projected to continue growing. Therefore, more and more jobs are constantly being created. Careerwise…it's an excellent field to check out.
That's great news for anyone interested in how many jobs are available in Real Estate Investment Trusts.
On top of the hundreds of thousands of REIT jobs available, there is also the option to earn a living from investing in them, or from the millions of other jobs in the wider real estate market.
Types of REIT Jobs
There are a wide variety of jobs and roles within Real Estate Investment Trusts. From finance and accounting, to legal roles and even security and support functions.
The good news is that whatever your background, education level or expertise…you can fit in somewhere and get yourself a job with a Real Estate Investment Trust.
Acquisition Jobs
Personnel with acquisition roles are assigned to sourcing potential investment opportunities and delivering new money making assets for purchase. They also liaise with the relevant parties to review the details of the deal, and to ensure that it is closed as efficiently as possible.
Typically, acquisition roles carry around a six figure salary. They are also well suited to persons with finance, business or marketing related college degrees or similar type work experience.
Development Jobs
REIT development jobs are a great option for persons with a knack for project management. Development roles involve managing the development of new assets or restructuring of older ones.
It requires solid skills with regards to managing personnel, time, contractors and the associated budgets. These jobs are usually lucrative (around six figures) and rewarding, but can be challenging at times.
Investor Relationship Jobs
REIT investor relations personnel are tasked with overseeing and engaging in all communications with company shareholders.
Investor Relationship roles are suitable for persons with a solid business management, finance or accounting background, at a corporate level. They are responsible for preparing and executing: all meetings with shareholders, quarterly reports, annual meetings and reports, revenue forecasts and all associated meeting documentations.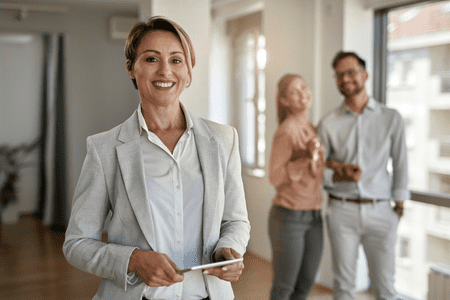 Management Jobs
Within Real Estate Investment Trusts, there may be several management type roles. These range from your standard manager titles which exist in most companies such as: HR Managers, Finance & Accounting Managers, Logistics Managers, etc.
However, the management roles that are unique to REITs include Property Managers and Asset Managers.
Property Management Jobs
Property Managers handle the overall operations of a specific property or set of physical assets. They are responsible for managing maintenance, tenants, collection of rent or other fees, leasing, etc.
For those interested in this role, the great news is that there is no specific requirements to obtain this job. It varies from place to place. As long as you are trustworthy, dependable and a people person…you should be good to go! Some experience in a supervisory role would be beneficial though.
From a property manager role, many other opportunities can be opened up for you within the management or operations structure of the REIT. It gives great career flexibility.
Asset Management Jobs
Asset managers are responsible for the maintenance, organization and development of client portfolios. They oversee the REIT's overall operations and manage the companies finances.
An effective asset manager would be one that works with clients to establish investment objectives and then works to deliver on these. Asset managers usually start off under the acquisitions or property management departments within a REIT.
A key aspect of asset management is liaising with all the various department managers and teams, as well as shareholders. They must insure that the company's operations, finance and acquisitions departments function in sync with one another to deliver the desired results.
The Most Lucrative Real Estate Investment Careers
The specific salary that you qualify for, when reviewing real estate investment careers, depends on a range of factors. These include: education, special qualifications, years of experience, and location of operations.
Generally, management roles are the best paid. However, real estate brokers can also earn a pretty pay day as the sales commissions can get very juicy, depending on location, type of real estate and how many sales closed.
When the salaries of popular REIT jobs and the most lucrative real estate careers are evaluated, across the United States as a whole, the following options are found to be some of the best. There are tens of thousands of each available!
Real Estate Investment Trust Analyst
Salary Range: $77K to $106K
Median Annual Income: $91.6K
Real Estate Investment Scout
Salary Range: $80K to $112K
Median Annual Income: $95K
Real Estate Investment Scouting Manager
Salary Range: $102K to $143K
Median Annual Income: $121K
Real Estate Investment Senior Scouting Manager
Salary Range: $137K to $201K
Median Annual Income: $166K
Real Estate Acquisitions Analyst
Salary Range: $56K to $71K
Median Annual Income: $63K
Real Estate Acquisition Associate
Salary Range: $80K to $112K
Median Annual Income: $95K
Real Estate Acquisition Manager
Salary Range: $102K to $144K
Median Annual Income: $121K
Real Estate Acquisition Senior Manager
Salary Range: $137K to $201K
Median Annual Income: $166K
Real Estate Analyst
Salary Range: $80K to $112K
Median Annual Income: $95K
Real Estate Broker
Salary Range: $80K to $112K
Median Annual Income: $95K
From a basic starting point, with simply a high school diploma and minimal work experience Real Estate Clerks can earn between $28K to $36K annually, with 29K being the annual median.
Senior managers in REIT organizations, on the other hand, can earn $137K to $201K annually, with $166K being the median.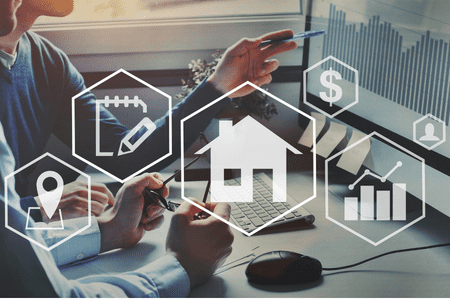 Pro Tips for Real Estate Investment Careers
When it comes to earning a living from REITs, you can either work directly for one, work indirectly or make money via investing in them.
Whichever way you choose, you can build a successful career out of it!
Expert Tips for a Successful Career with a Real Estate Investment Trust
(Directly or Indirectly)
1. Educate Yourself
Persons employed by REITs, especially in the finance, accounting, acquisition and management departments, usually have university degrees.
If you would like a good shot at a job in these aspects of the company, try to at least earn a Bachelors Degree in Finance, Accounting, Marketing or Management.
Fortunately, you may be able to get a start in another department, without a degree and work your way up based on good work ethic and experience built.
As you progress, keep educating yourself. Education is leverage!
2. Work Hard and Stay Positive
Corporate jobs can get intense at times. Keep grinding, be positive and the rewards would come.
REIT jobs may require long hours at times, high level strategizing, clashing of emotions and all the other realties of working with strong minded individuals, in teams.
You'd also be dealing with investors and handling their money. Be prepared for some tough conversations.
Even the non-corporate aspects of REITs, such as at the development levels, require a certain level of hardiness. Especially when it comes to budgeting, accountability and working with tight timelines.
3. Keep an Open Mind
Like most corporate jobs, the hardest part is getting into the industry. Take whatever job you can get, that matches your education and experience level and work your way up to where you want to be.
Once you get in, build your network and develop your expertise to get to your desired position.
4. Be a Team Player
Be hardworking, trustworthy, dependable and build good professional relationships. Good recommendations can get you very far!
Expert Tips for a Investing in Real Estate Investment Trusts
1. Know What You Are Investing In
There are multiple types of REITs, that prioritize investing differently. It is imperative that you know which aspects of real estate that your investment would be targeting.
The least you can do is know where your money is going, so you can be aware of the risks based on changes in the economy.
2. Know the Financial Details
Even though you would have checked the expected income yield, there is more to know before investing. How are dividends being paid? Are they coming from operations? Will profits be used to fund additional capital?
REIT operations should be responsible for paying expenses and dividends! It is important that you know this.
Stock value may also be momentarily driven upwards due to one-time successful investments, or sudden large sales. Be aware of this. Not everything that glitters is gold!
3. Review the REIT's History
A couple strong years of growth or recent successes should not be enough for you to fork out a large investment. With any stock market type investment, the company should have a proven track record of surviving economic downturns, recessions or rebounding from tough periods.
At the end of the day, an investment in a Real Estate Investment Trust is for the long haul. Know your REIT's past as it will be a good indication of how they will handle the future.
4. Commit for the Long Haul
You need to be disciplined enough to commit for a long period of time. You cannot get cold feet and bail at the slightest inconvenience or rough patch. Putting money in now and pulling out in a year's time just won't be worth it. Chances are you may even lose money
5. Never Invest Money that You are Not Willing to Lose
Of course you will do your research and pick the investment option with the lowest risk. However, low risk is still risk. There is nothing like a "no risk" option. Only invest what you are willing to part with.
If your investment crashing means you would be crippled financially, do not do it! Look for another option! You may be better off just saving it in a high yield savings account instead.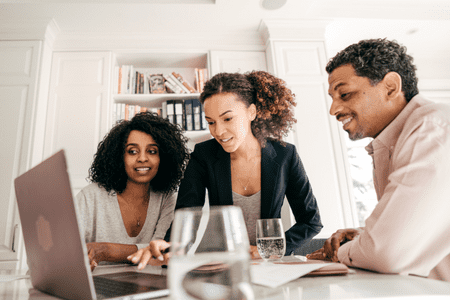 Frequently Asked Questions for REIT Jobs
FAQ: What is the largest real estate investment trust?
The largest Real Estate Investment Trust in the United States, according to their market capitalization, is Prologis Inc. They are traded on the NYSE as PLD and had a market capitalization of $112.16 billion as of January, 2023.
American Tower Corp. (NYSE: AMT) and Realty Income Corp. (NYSE: O) are the other two biggest REIT names out there.
FAQ: What are the disadvantages of a real estate investment trust?
With REIT investing, you are not in control over your investment's performance. Investors depend on the REIT to manage the assets well.
REIT stocks also have a relatively low rate of appreciation. Since REITs must pay out 90% of their profits to investors, very little is left to reinvest, to grow the company's portfolio.
There are also hidden risks and fees. Depending on the REIT you choose to invest in, be sure to read all the fine print. Be fully aware of their operations, history, future plans and all the associated fees with regards to your investment.
Related Posts to Real Estate Investment Careers
The Most Lucrative Jobs in Investment Management
The Best Apps that Pay at Least $10 for Signing Up
Legit Envelope Stuffing Jobs from Home
Final Thoughts on Jobs in Real Estate Investment Trusts
Now you have an idea of how many jobs are available in real estate investment trusts. A lot! Hundreds of thousands and even millions depending on how you look at it.
You also understand which REIT jobs are the most profitable and just what you can expect from them. So go ahead and take your pick. Maybe this is a great field for you to build a career!
Do you have any other thoughts on jobs in REIT? Share with us in the comments below. We'd love to hear from you!
Don't forget to follow us on Pinterest, Instagram and Facebook for more business related discussions, money making advice and tips to help you on the road to financial freedom!
Liked this post? Pin it!
How Many Jobs are Available in Real Estate Investment Trusts?