Close your eyes and imagine your child as an adult. Who do you see? What qualities do you wish for him to have? Is she someone that you can be proud of? Was she affected by YOUR parenting mistakes?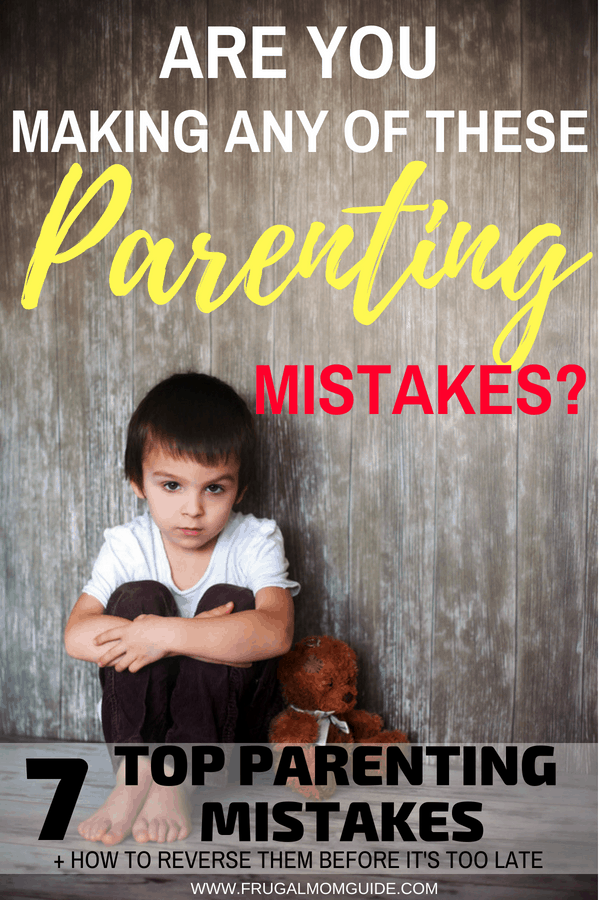 Wouldn't it be awesome if children came with a manual? Most of us start parenthood with little to no clue about what we're doing. Personally, I started with my 'What to Expect when you're Expecting' handbook and my Lamaze Certificate of Participation in hand. Surely that was enough credentials to make me a qualified mother. Boy, was I wrong! Ain't no book out there that can prepare you for catching projectile vomit and poop AT THE SAME TIME in the MIDDLE OF THE NIGHT!
Us parents are a clan; a clan of amazing members with superpowers! We make it through each day by trial and error and after some experience, we start to get the hang of it. There is a general rule which says that if our kids are clean, fed and loved, then they are well taken care of. But is this really enough? Are you making any of these top parenting mistakes?
7 Parenting Mistakes and How they can be Reversed
 • Not Teaching Love and Empathy•
One of the biggest mistakes a parent can make is failing to teach their kids to love and have empathy. Children who are nurtured with love in their lives and love in their hearts grow into adults who make the world a much a better place. It is important to remember that we are raising members of the next generation.
How do we raise children with love in their hearts? We provide a loving and safe environment. We speak positive words. We make them feel wanted. We let them know that they are special, unique and treasured. And we teach them that others are too. Every life is valued. Every person is important and should be treated as such. We teach them about emotions and to avoid hurting others. We teach them about anger and how to control it. We teach them about standing up for others and about helping the less fortunate. We teach them that love conquers all.
In a world where hatred and violence are on the rise, we need to teach our kids how to deal with it and not contribute to the downward spiral. We need to raise kids who are not bullies, kids who love and respect others regardless of race, social status or family background. We need to raise kids who will grow up to be faithful, trustworthy spouses and good parents. Children should grow up in a loving and safe environment where there is no form of abuse. We need to teach, preach and model how to love.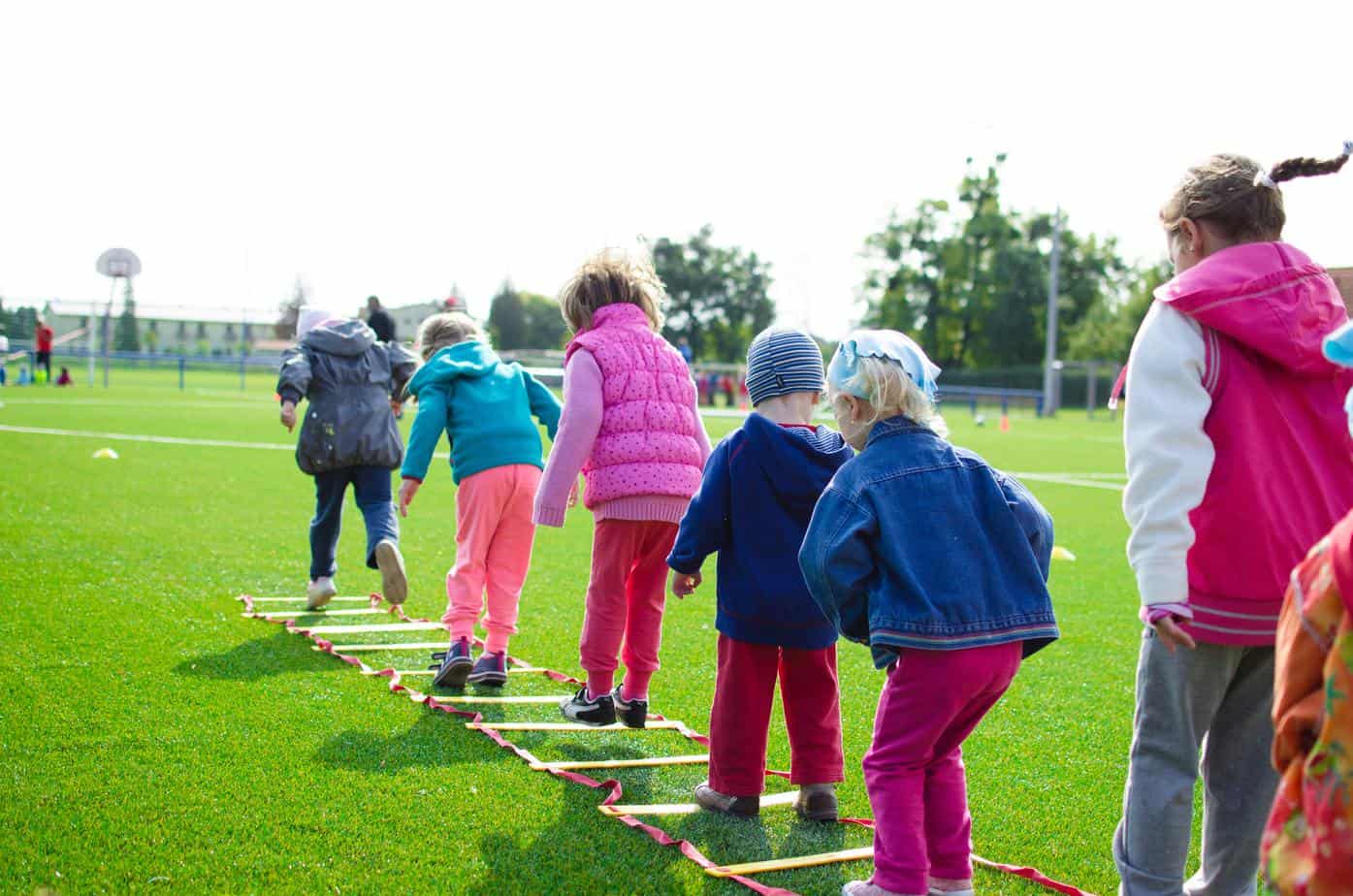 •Not Teaching Morals and Values•
The morals and values instilled in a child largely determine who he will become when he is older. Sharing, kindness, patience, honesty, integrity, tolerance respect for authority and good manners are just a few of the good morals and values that a child can learn.
One of the biggest parenting mistakes is ignoring the importance of teaching these basic life principles to your kids. Parents must model this behavior and discipline accordingly before it is too late. For example, it's difficult for an impatient mom to raise patient kids.
An interview with a group of criminals in prison revealed that they came from homes where discipline was nonexistent and there were no consequences for wrong actions. One was never taught to return the strange pencil that came home in their school bag one evening. He was charged with robbery. One was so spoilt that he never got 'no' as an answer. He was charged with rape. One was not taught to respect people's feelings. He was charged with aggravated battery. The list went on and on. Yes, they chose to do wrong but in some small (or big) way, their parents also failed them.
Remember, YOU are shaping your child now into the adult he is going to be!
Related: This ONE Habit made me a More Patient Mom
•Not Spending Quality Family Time•
Every relationship requires investing time and effort, and maintaining a relationship with your kids is no different. Make it a habit to be present in their lives. Ask questions. Be nosey. Set aside a certain time of the day to have a meal together. Usually, dinner is best since breakfast is really rushed and hectic. Sit around the table and put away the phones. Most importantly, be consistent with a routine like this.
You don't want to make the mistake of not giving your family and your kids your time. When your kids get older, they may not remember the food you cooked today or the toy that Ryan's Toy Review opened in his new episode, but what they'll remember, Mama, is your time. She will remember when you sat with her to make bracelets and he will remember when you built the teepee camp for him. They will remember the storybook marathon that you all had for hours filled with laughs and hugs and tickles. They'll remember your time…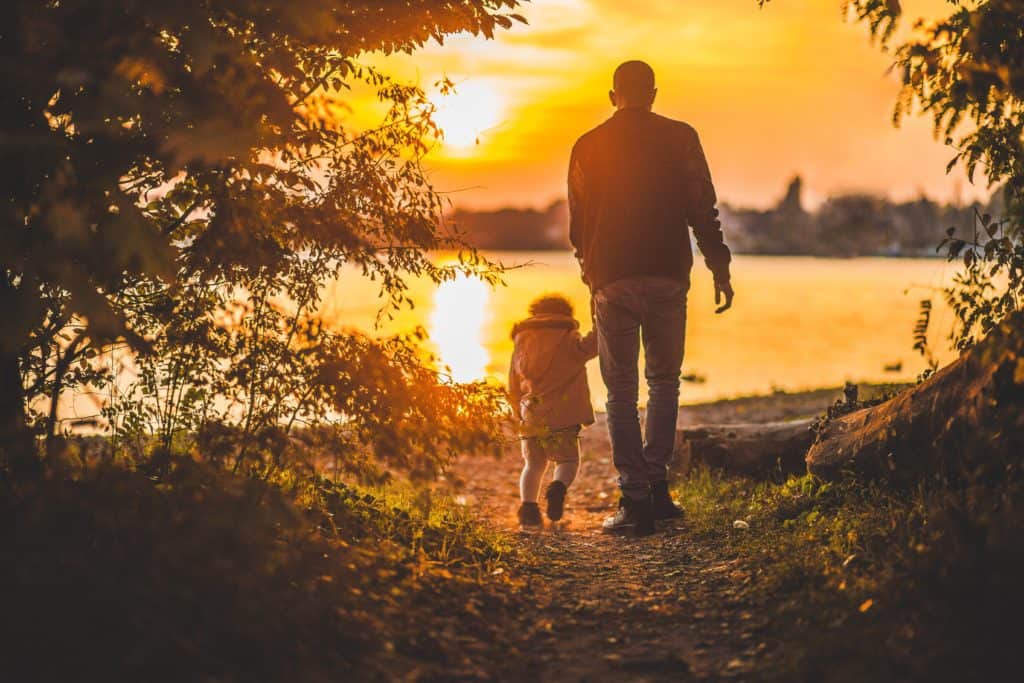 •Screen-addicted Parents Raising Screen-addicted Kids•
Everything is good in moderation. Too much of anything can have damaging effects and the same goes for screens. Today's society sees a lot of screen-addicted parents raising screen-addicted kids. Health experts and researchers have repeatedly warned of the dangers associated with too much screen time. Research has shown that the screen has a similar effect to drugs, leaving kids (and parents!) anxious about when they can get their next fix.
You do not have to remove screens totally from your home as we do need to raise technologically inclined kids but screen time should always be monitored and limited!
•Not teaching that Inner beauty is more important than Outer beauty•
Not teaching 'what matters most is what is on the inside' is one of the biggest parenting mistakes you can make.
Teach your kids to appreciate the beauty inside someone rather than focus on their outward appearance. Show them that character is way more important than physical appearance and a pretty face is nothing without a pretty personality. Teach them that this is the case not just for others but for themselves too. If we all did this, the world would have fewer bullies today.
•Raising kids with Materialistic Qualities•
Some parents 'buy' their kids love by providing them with the world and more. They give them everything but their time. Teach your kids that the important things in life are things that money can't buy. Coincidentally, these are all the qualities listed in this post – love, empathy, morals and values, time and inner beauty.
Remind them that we leave this world with nothing.
•Not teaching kids to honor God••
By far, the most important thing you can teach your kids is to love and honor God. As a Christian family, we strongly believe in putting Him first in everything that we do. When God is the center of your lives, everything else falls into place.
Related: Raising Godly Children
Of course, there'd be days when we're just in survival mode and on those days, keeping our kids alive will be just enough. On the other days, we must use our everyday life experiences to teach our kids basic life lessons to ensure that we raise decent human beings who will contribute positively to the world that we live in.
It's not too late, Mama! It's never too late to start teaching your kids and changing things around. Just start by doing each of the things listed above. Show love, spend time, help each other, be their motivator, pray and teach morals and values. Just start, Mama… And your children will be okay.
So are you making any of these parenting mistakes? Are there any other top parenting mistakes that you'd add to this list? Share with us in the comments below!
If you enjoyed this post, don't forget to share and pin for later! While you're there, I'd love if you follow me on Pinterest!
Until next time,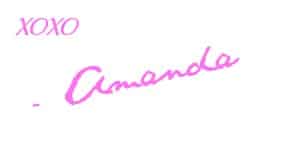 You may also like:
12 Ways to Entertain your Kids at Home without ever Leaving your Couch
9 Fun Rainy Day Activities for Kids
12 Habits of Parents who Raise Smart Kids