Hey guys! If you're looking to completely slay all your financial goals this year, then you're in the right place! Are you tired of trying to achieve financial freedom but every little step forward is followed by 3 steps backward? Do you feel like you just DON'T know how and where to get started? Zero-based budgeting might be just what you need! In a nutshell, it's a budget where your income and expenditure is equal. In a zero-based budget, that means, when you subtract your total expenses from your total income, you get zero! Here's how to get started.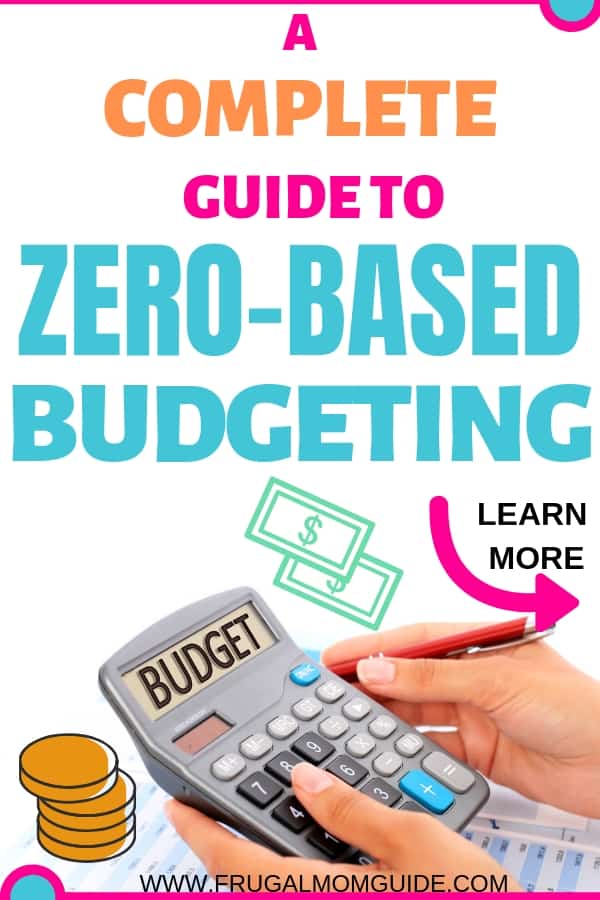 This post may contain affiliate links. You can read our full disclosure for more info.
What is Zero-Based Budgeting?
Like I mentioned earlier, zero-based budgeting means that your total income minus your total expenditure must be equal to zero. Don't be alarmed by the Math and numbers, it's simple to follow and I will walk you through this from beginning to end.
Getting Started with the Zero-Based Budget
Step 1: List out all your Income Sources and Expenses
To get started, all you need to do is grab a sheet of paper and list out your total income and your total expenditure for each month. Make sure that you include every source of income and exactly how much you earned as well as every single expense for the upcoming month.
If you're not sure how to do this, follow this Beginner's Guide to Budget Planning which explains the details involved in breaking down your income and expenditure.
For example, if you only have one day job, you may have one fixed monthly salary, depending on what your job is. However, someone with a side hustle may have several income sources to list. This person's monthly income will vary from month to month depending on how good or bad business has been.
Here's an example of what an income and expense list may look like. Unfortunately, this person is spending more than they earn which will cause HUGE problems.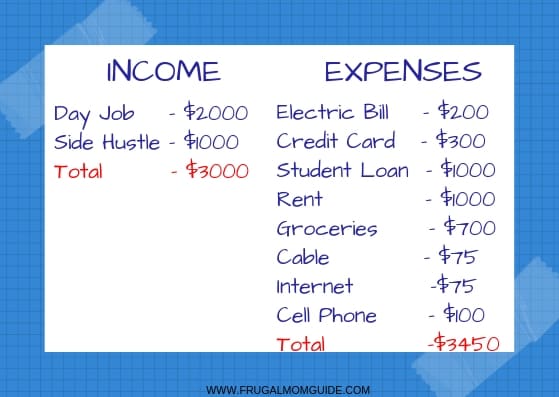 Step 2: Total Income vs Total Expenditure
Your next step is to analyze your total income and total expenditure by adding each up.
There are three different scenarios that can occur:
Scenario 1 – Income & Expenditure is Equal
You can luck out and find that both your income and expenditure is equal and so, you are in fact already following a zero-based budget. In this case, you can leave your budget as is – although I always suggest trying to find extra money that can be saved.
For example, even if you're following a zero-based budget and living within your means, it might not be the smartest habit to be spending $1000 on groceries every month and only saving $100.
So even if you find yourself in this scenario, reevaluate your expenses and see if there's anyway that you can save more and spend less. Extra money can be allocated towards saving, smart investments or most importantly, paying off debt if you have any.
Related: 29 Things to Stop Buying to Save Money
Scenario 2 – Income is greater than expenditure
In this scenario, after listing out the details of your monthly budget, the income is greater than expenditure. If this is the case, extra money should be allocated towards debt payoff, savings and/or smart investments. Again, I always advise everyone to review their expenses to determine if there is any way to save more money.
Related Budgeting Articles:
17 Money Hacks that Will Make You Rich
How to Save Money Fast (When You're Broke)
A Complete Guide on the 50-30-20 Budget Rule (+Real Examples, Spreadsheet & Free Printables)
How to Cut Your Grocery Bill in Half
Scenario 3 – Expenditure is greater than income
In this case, the total expenditure is greater than total income (see budget in photo above for an example). This person is living beyond their means and will have to keep using credit cards and loans to survive. DON'T BE THIS PERSON!
Unfortunately, most of the world's population falls into this bracket because we live in a 'Buy Now, Pay Later' World.
So what do you do if you fall into this scenario? You NEED TO reevaluate your expenses immediately!
Make a conscious decision to change your financial life around. It's kinda like AA meetings where you first need to introduce yourself and admit that you have a problem. But instead of AA, it's DA meetings. Debt Anonymous. Hello, I'm Amanda and I spend more than I earn.
Related: 7 Steps to Help you Slay Debt Payment this Year
Of course no one wants the world to know this. Debt can be an embarrassing, taboo topic, despite the fact that at least one of your co workers, your neighbor down the street and the person who you sat next to on the train today, is in debt.
The best thing you can do for your financial life this year is to do a complete overhaul and totally rework your budget into a zero-based one.
The following is a zero based budget template which shows how the expenses were reevaluated. In this zero based budget template, the electric bill was cut in half by following simple, frugal habits, cable was seen as something unnecessary, the cell phone plan was downgraded and the grocery bill was cut in half.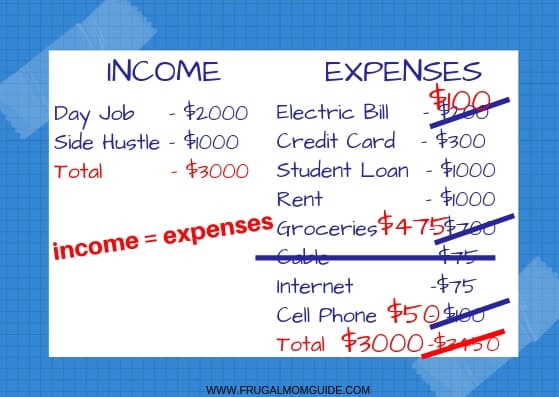 Step 3: Reduce Your Expenditure & Increase Your Income
As previously mentioned, analyze your budget to see what you can save on. No matter which of the above scenarios you fall under, it should always be your goal to reduce your expenditure. Learn how to cut your electric bill in half or simply utilize these money-saving apps to get cash back to increase your savings.
Increasing your income is not necessary unless your expenditure is STILL higher than your income even after cutting all unnecessary items. If you're looking to make more money, check out these genius ways to earn an extra $1000 each month.
---
Pssst! Did you know you can save more money by meal planning? Meal Planning saves me thousands of dollars every year! Not sure how to get started? Grab a copy of my free Meal Planning e-guide below.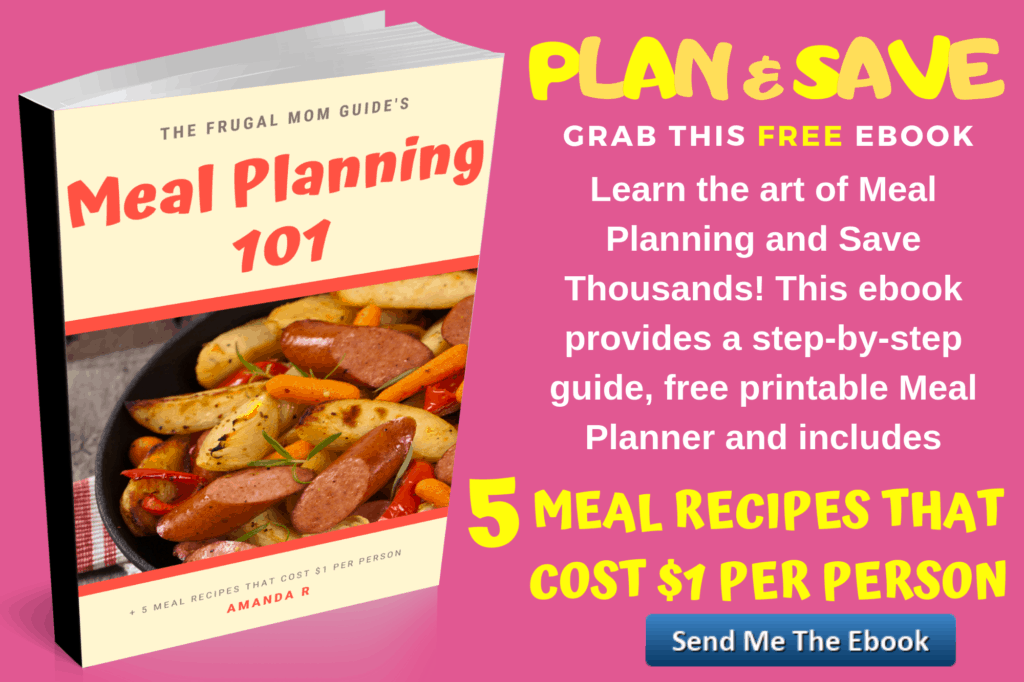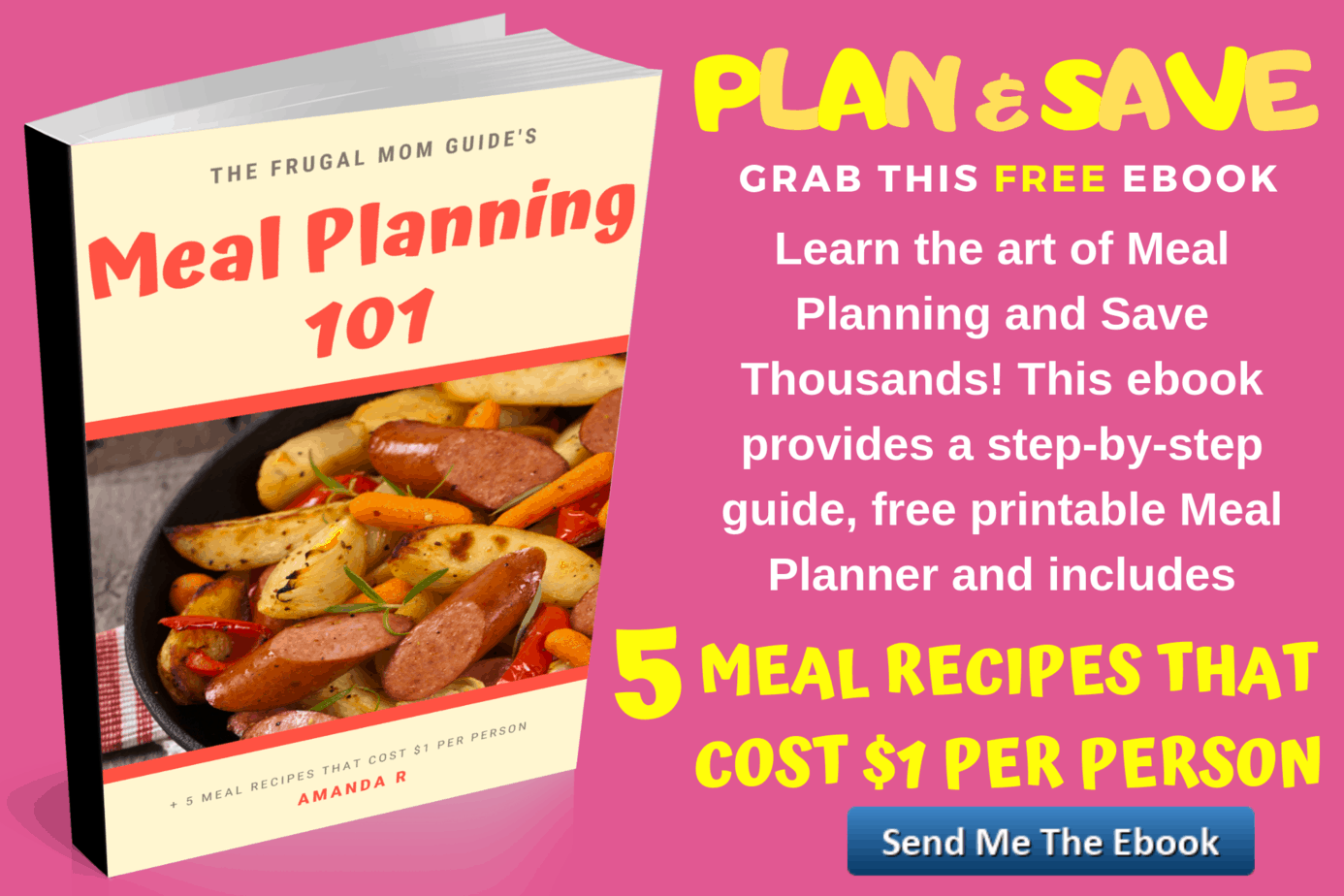 ---

When reworking your budget, as a general rule of thumb, you can follow these general stats for budget planning: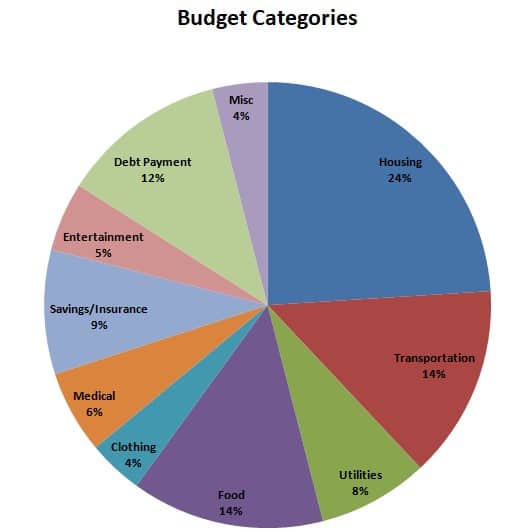 Housing (Rent/Mortgage) – 24%
Transportation (Car Payments/Gas/Travel Fares) – 14%
Utilities (Electric/Water) – 8%
Food (Groceries/Take Out) – 14%
Clothing – 4%
Medical – 6%
Savings/Insurance – 9%
Entertainment – 5%
Debt Payment – 12%
Misc – 4%
Now, note that these figures just act as a guide to help you create your budget and to give you an estimate of how much of your money should be going where. You will create YOUR budget based on YOUR needs.
For example, if you're trying to become debt-free, you can choose to stop buying clothes and allocate that 4% towards Debt Payment. OR if you're already debt-free, you can choose to allocate that 12% towards savings or smart investments. The decisions are all yours.
In the end, if your total income – total expenses = zero, you've mastered the zero-based budget and you're on your way to crushing your financial goals this year!
Sticking to Your Zero-Based Budget
Ensure that you stick to your budget if you want to see any progress and success. Before you know it (after some sacrifice and hard work), you'll be debt free!
Now, over to you.
Do you currently follow a budget? What budget do you use? Have you ever tried the zero-based budget? Do you use any special zero based budget template? Has it worked for you? Share with us in the comments below. I'd love to hear from you!
Don't forget to share and pin for later! And while you're there, I'd love for you to follow me on Pinterest! 🙂
***Before you go, are you looking to manage your money better this year? Sign up for my free 5-Days Money Management Course!***
Until next time,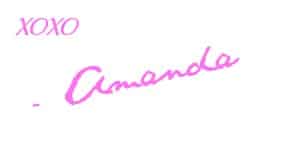 HEY! PIN ME FOR LATER!