Hey guys! If you're like me, you're always looking for an occasion to switch up your decor and give your home a fresh, new look. What's even better is when you get these pieces for a steal of a deal! And even BETTER than that? Finding cheap items with free two-day shipping! Right?! For your home to look straight-out-of-a-magazine without the exorbitant price tag attached, I've compiled a list of Must-Have Fall Decor Pieces Under $10 each. All of these qualify for Amazon Prime, by the way! So you can be totally ready for the first day of Fall! You're Welcome 🙂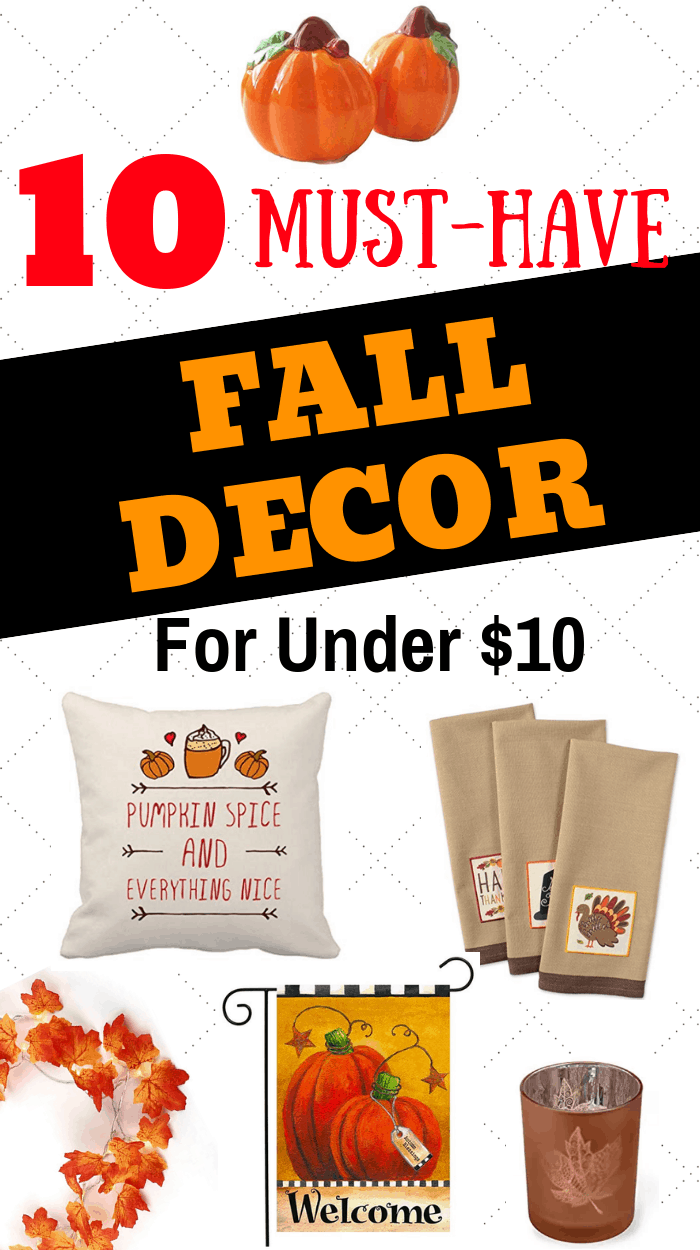 This post may contain some affiliate links. You can read our full disclosure for more info.
10 Must-Have Fall Decor Pieces Under $10 Each
Click the Product Headings or the photos to get more info on each product!
How cute is this, y'all?! From the little pumpkins to the yummy pumpkin spice drink, this is perfect to add a touch of Fall to your home! Click the photo to browse many other cute Fall designs!
This Lace Table Runner is so traditional and homely. It reminds me of love, laughter and hearty family dinners.
Look! It's pretty fall lights, y'all! This can be used in SO many different ways to bring fall cheer to your home!
This table runner screams falling leaves, pumpkin spice lattes and cool weather. It's a must-have for any fall decorated home!
These leaves are perfect 'extra add-ons' to compliment your other fall decor. It will work great as Autumn table scatters or can be displayed on the mantle/countertops to add that final fall touch.
Gosh guys, I'm so IN LOVE with these dish towels! This is an add-on item but I had to list it here anyway. These will definitely add that special Fall flair to any kitchen!
Love, love, love! The colors are so vibrant and happy! There are also many other fall designs to choose from. Click the photo to view the details and browse the other patterns.

This candle holder will add a unique touch to any home. Pair with a Pumpkin Spice Scented Candle (or another heavenly fall scent), and your home will be like Fall heaven!
Guys! HOW CUTE ARE THESE?! They are the most adorable little shakers ever!
(I'm sure you can tell that I'm old by the way that home decor excites me HA!)
If you want to skip the lovely table runners above and get an entire tablecloth instead, this is my pick! This color combo makes this the perfect Fall piece!
So, there you have it… ten of the most beautiful fall decor pieces that are all under $10. Your home can look absolutely beautiful without breaking your bank account! Note that at the time of this post, all items listed are under $10.
Related: 9 Super Easy Ways to Cut your Electric Bill in Half
Which is your favorite piece? Are you getting any? I'd love to hear from you! Share with us in the comments below!
Don't forget to share and pin for later! OHH, and I'm on Pinterest! 🙂
Until next time,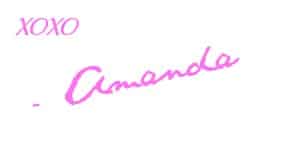 You may also like:
7 Legit Ways to Earn Extra Money From Home
6 Simple Habits that will Save you Hundreds on Car Costs
25 Cheap Date Ideas That are Tons of Fun