Sometimes you're trying to get fit AND save money at the same time. Exercising and dieting can be quite expensive. I know all about it because I'm a frugal wife with a husband who loves working out. Sometimes we don't see eye to eye so we've learned how to manage the lifestyle and still stay on budget. My hubby is on the ketogenic diet (I've jumped on and off that train several times). The frugal nut in me has experimented with several cheap keto recipes and learned to make keto work on a tight budget. Here, I've listed some of the best cheap keto meals for for persons doing the ketogenic diet on a budget. Who says you can't get fit and save money at the same time?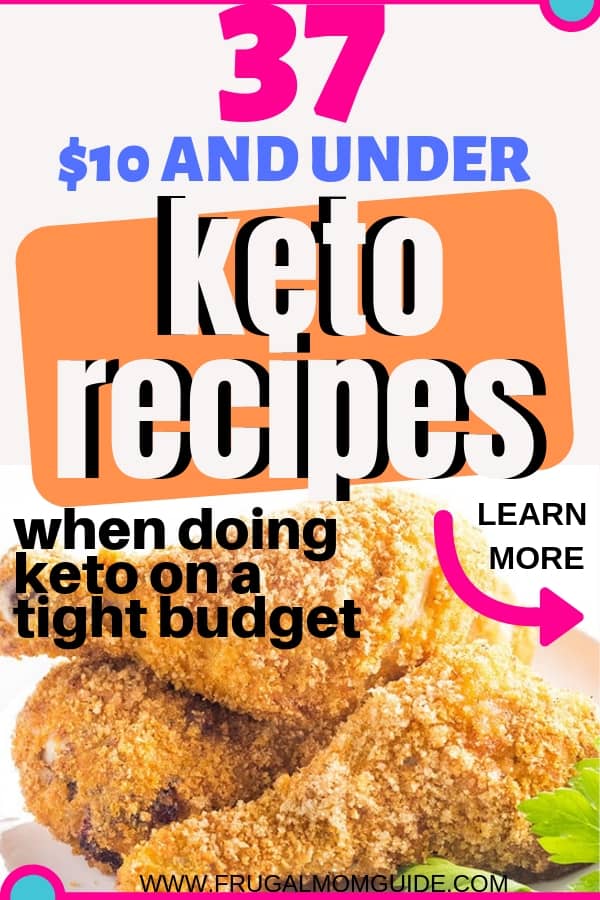 This post may contain some affiliate links. You can read our full disclosure for more info.
What is the keto diet?
The ketogenic (keto for short) is a diet which is low-carb, high-fat and moderate protein. When you restrict your carb intake, your body goes into a metabolic state called ketosis. The body now starts to burn fat to use as energy. You can read more about the keto diet here.
The keto diet on a budget?
We first started doing keto a few years ago. As such, I've had quite some time to experiment and try different recipes to see what works and what doesn't. Currently, I am not on this diet so my hubby's meals are separate. I meal plan to save money so I ensure that I incorporate his meals into my meal plan.
When meal planning, it can get boring making the same meals over and over. This makes sticking to a diet (especially while on a budget) even more difficult.
---
Pssst! Meal Planning saves me thousands of dollars every year! Not sure how to get started? Grab a copy of my free Meal Planning e-guide below.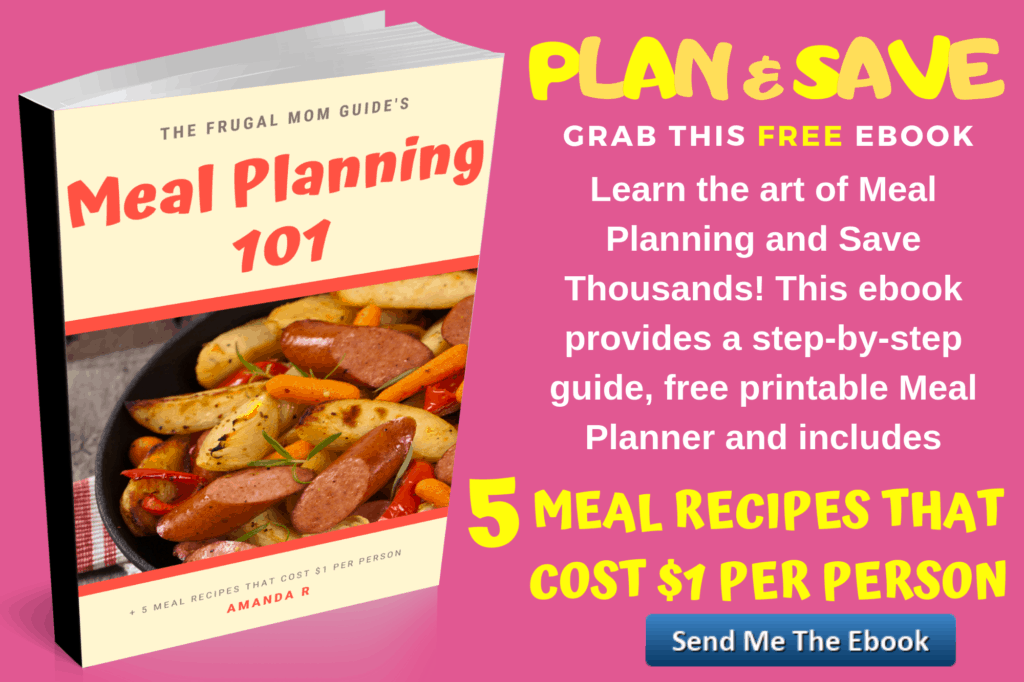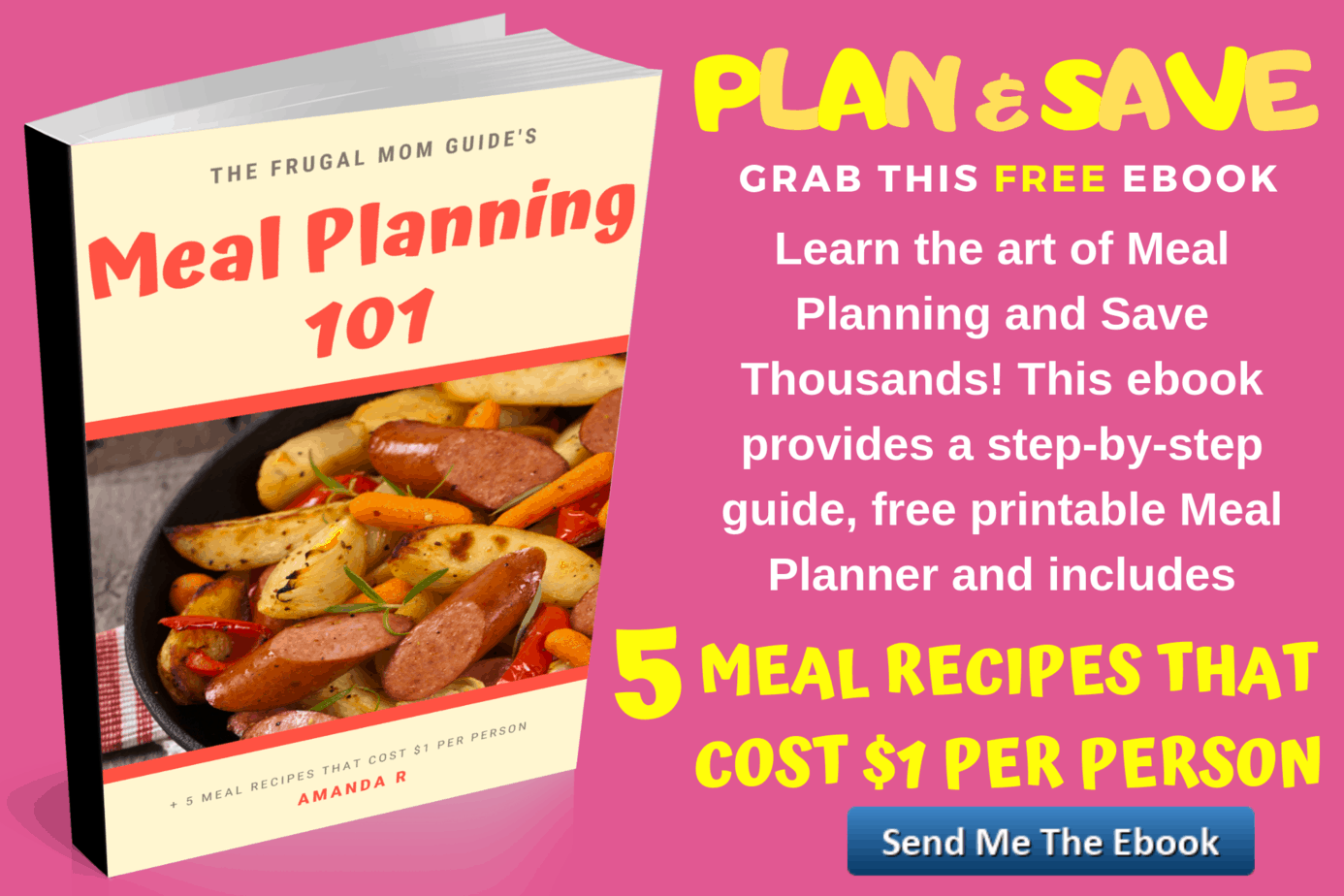 P.S. Not all the recipes in this book are keto but they can be tweaked to suit. The meal planning guide can be applied to everyone and every type of diet.
---
To simplify life and to change things up a bit, check out the follow list of amazing, mouthwatering, cheap keto meals that are yummy AND guilt free. All of these meals are under $10 to make!
37 Best Cheap Keto Meals to Help you Save Money AND Get Fit
1. Slow Cooker Jalapeño Popper Chicken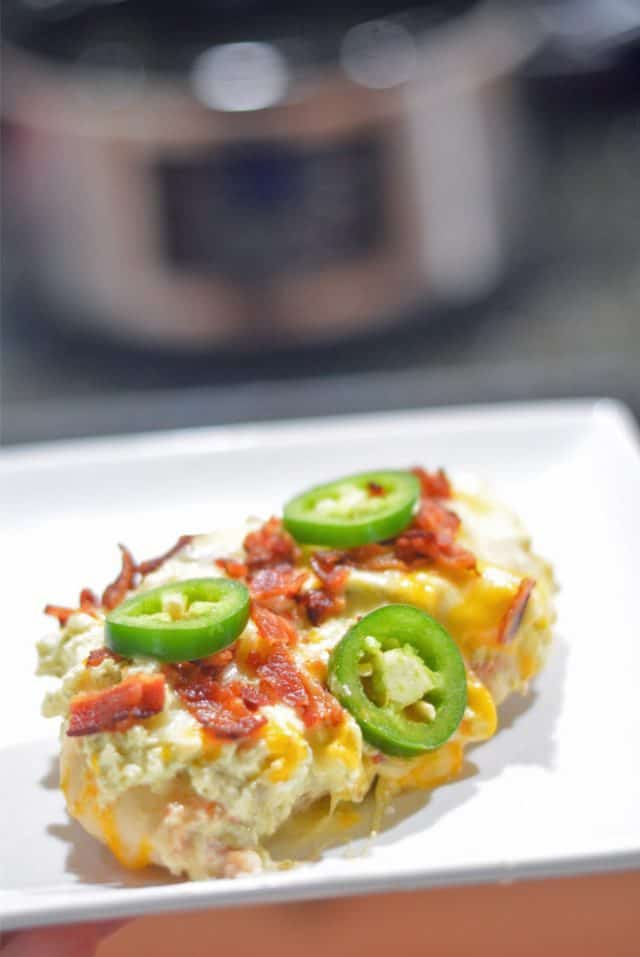 Yummy chicken, cheesy, spicy goodness!
2. Bacon and Egg Cups with Avocado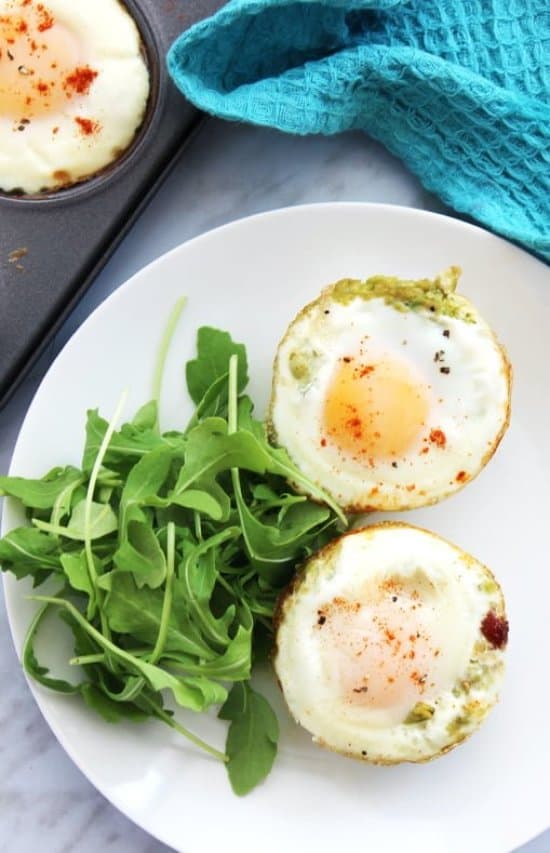 From Slow The Cook Down
Eggs and avocado…healthy and delicious!
3. Keto Cobb Salad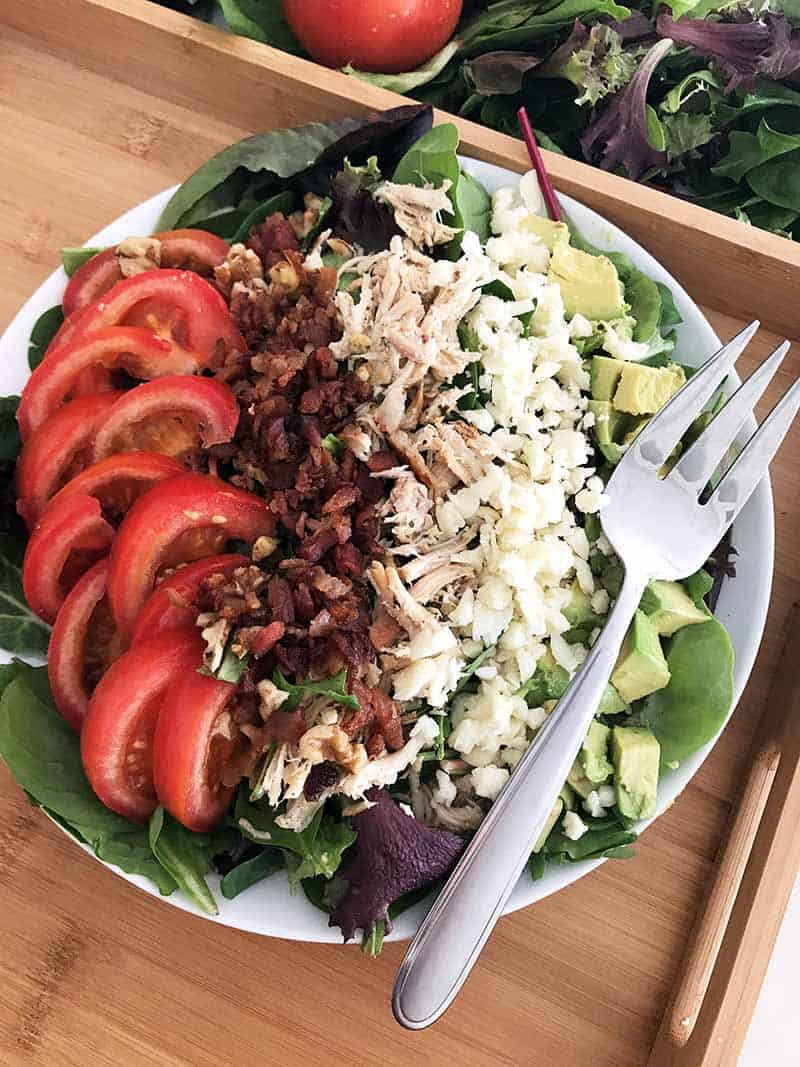 From Diabetes Strong
This salad is easy to make, low in carbs and full of flavor!
4. Turmeric Chicken and Cauliflower Rice Soup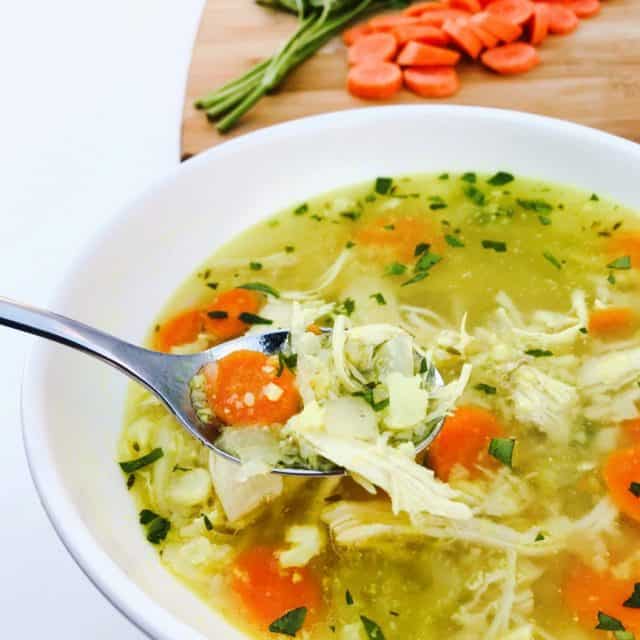 From The Gerd Chef
Perfect cheap keto meal for a cold and chilly day!
5. Low Carb Bacon and Eggers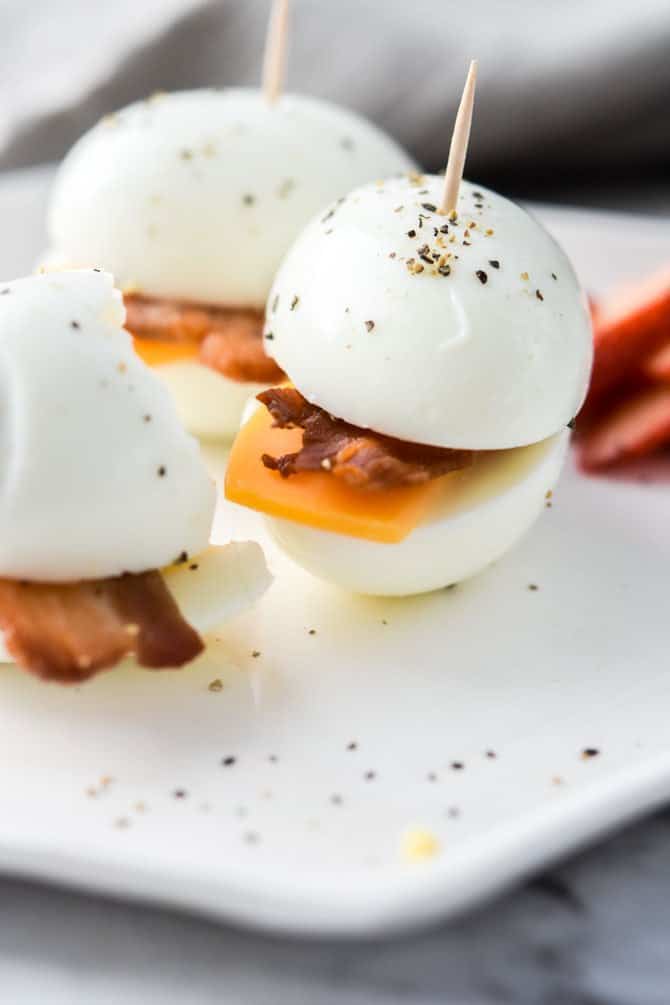 From Meal Plan Addict
Only 3 ingredients and super easy to prepare!
6. Fajita-Inspired Sheet Pan Chicken Thighs and Peppers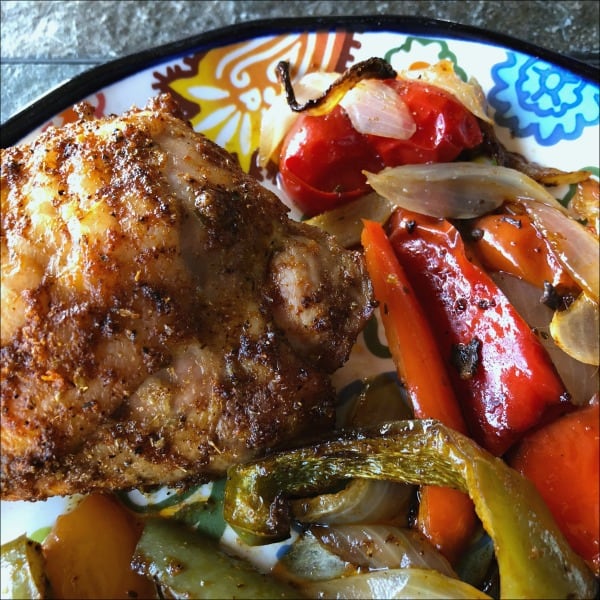 From Mashup Mom
Flavorful fajitas paired with the juiciness of bone-in chicken! Yum!
7. Easy Keto Beef Stroganoff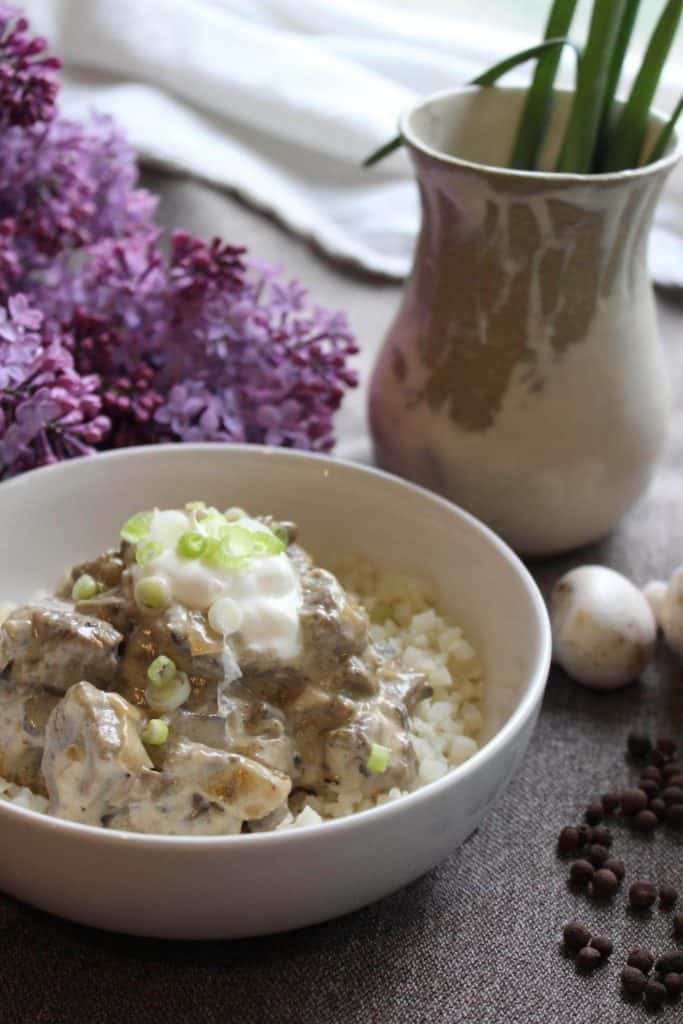 From Keen For Keto
Easy to make AND kid approved? Yes Please!
8. Easy Keto Instant Pot Chili Verde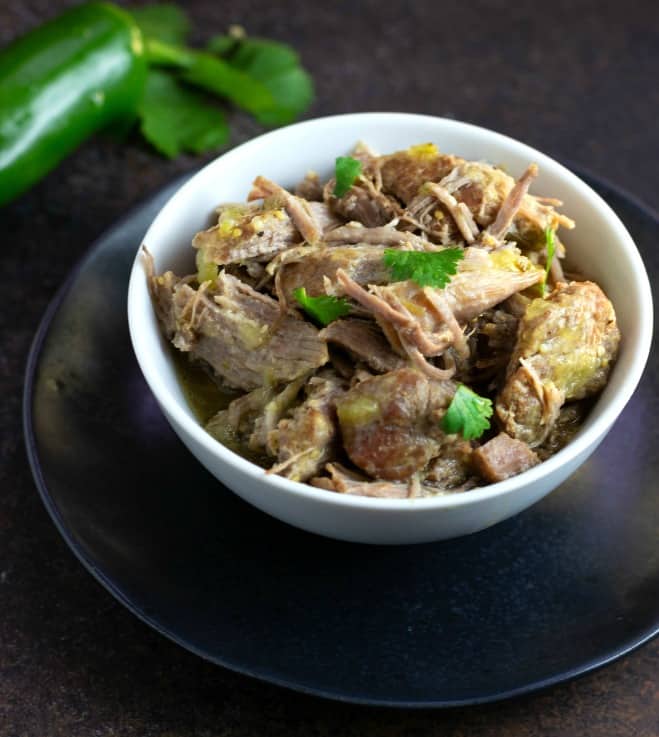 Low carb, keto, paleo, whole 30 and DELICIOUS!
9. Cheesy Spinach Stuffed Chicken Thighs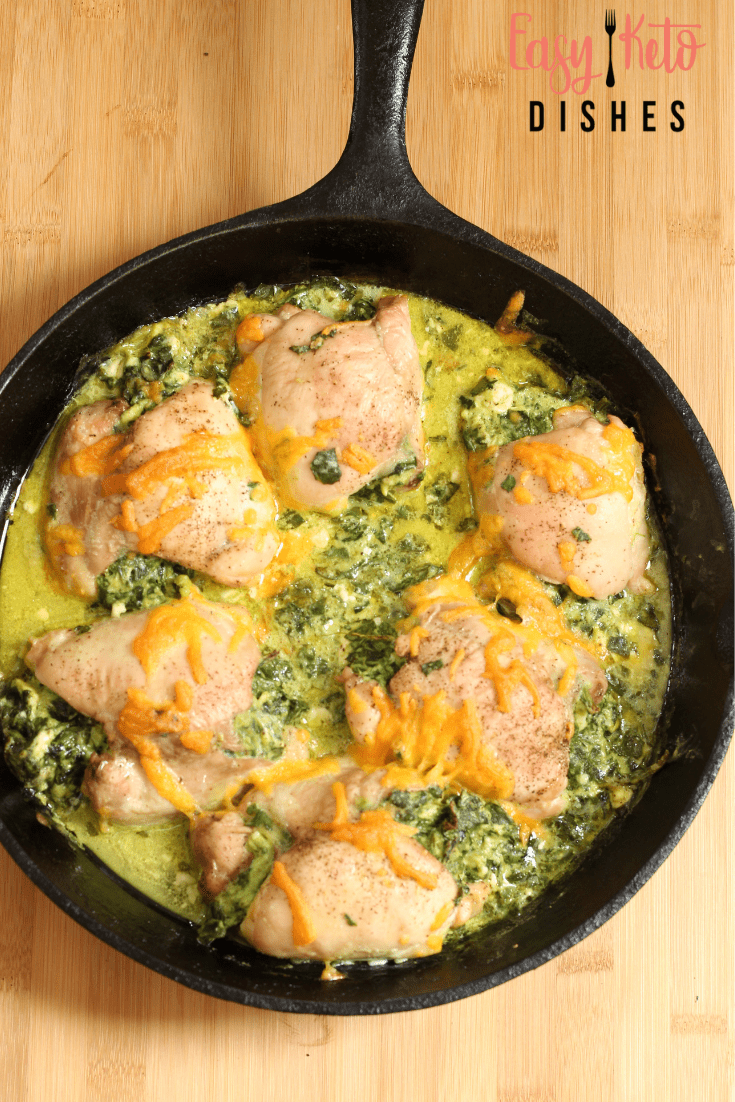 From Easy Keto Dishes
Now doesn't that look mouthwatering?!
10. Keto Creamy Pesto Chicken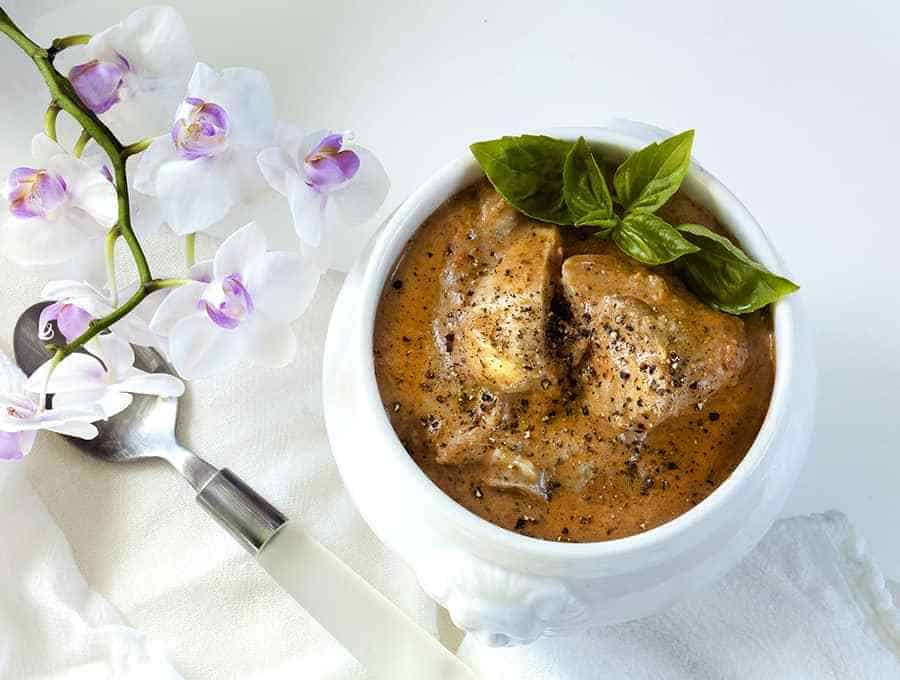 From Two Sleevers
A quick, easy and yummy meal using leftovers from your kitchen pantry!
11. Keto Pecan Chicken Tenders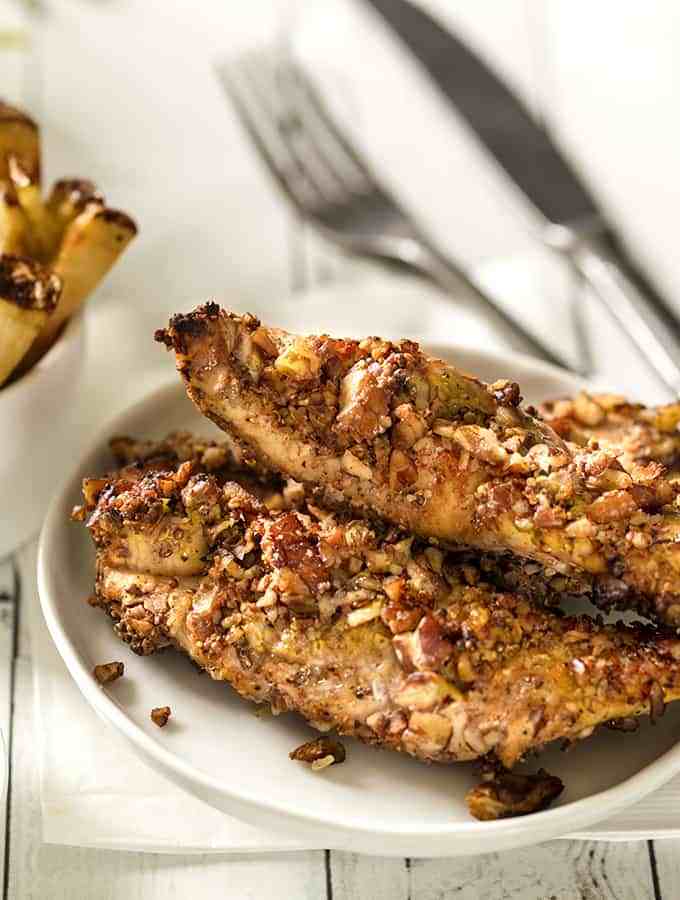 From Two Sleevers
These pecan chicken tenders give you the flavor of breaded chicken…but without the carbs! WIN!
12. Cajun Smothered Green Beans with Sausage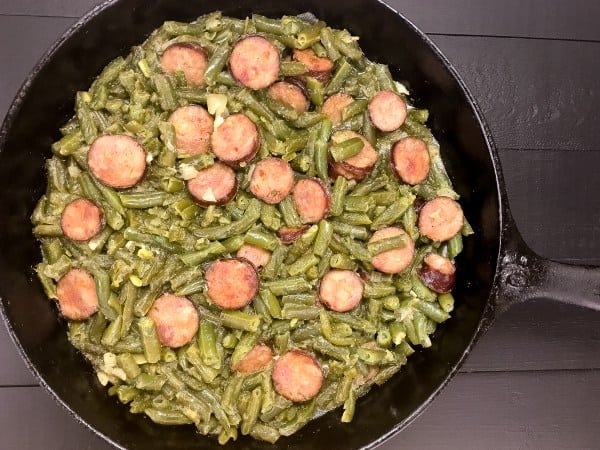 A special from South Louisiana that it keto, low carb, gluten free and a whole lot of yum!
13. Egg Roll in a Bowl

From Melanie Cooks
It takes less than 15 minutes to prepare this bowl of yummy keto goodness!
14. Keto Jalapeño Popper Chicken Soup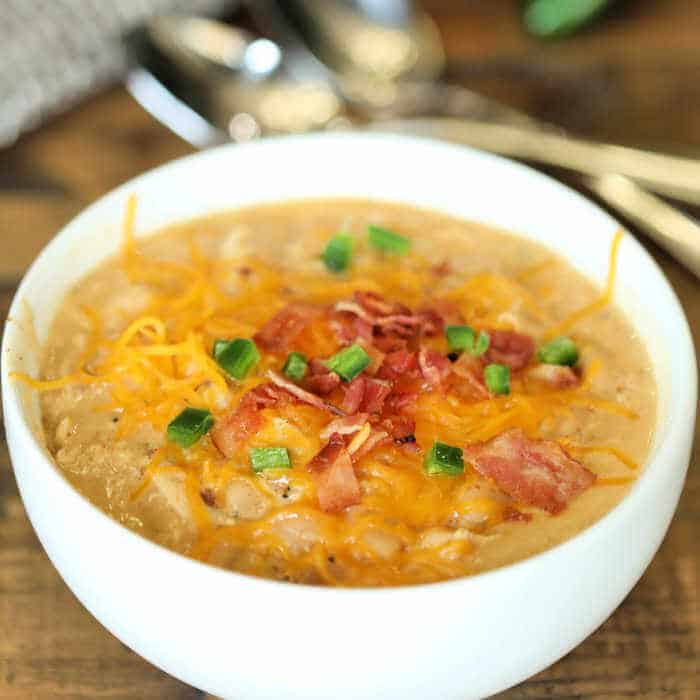 From Eating on a Dime
This soup is keto friendly, packed with flavor and perfect for a chilly night!
15. Twice-Baked Spaghetti Squash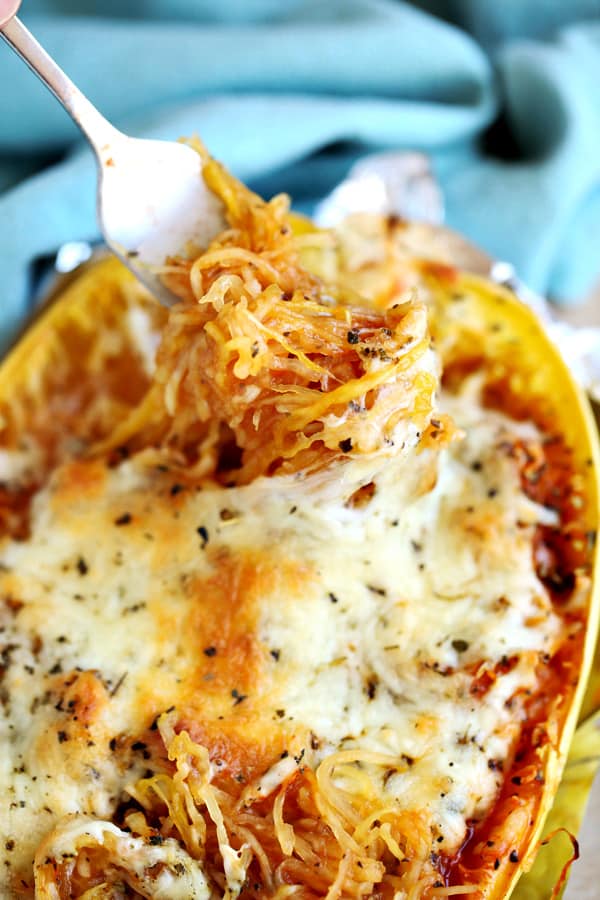 This cheap keto meal only requires 3 ingredients, is meatless, gluten free, frugal and delicious!
16. Keto Air Fryer Whole Chicken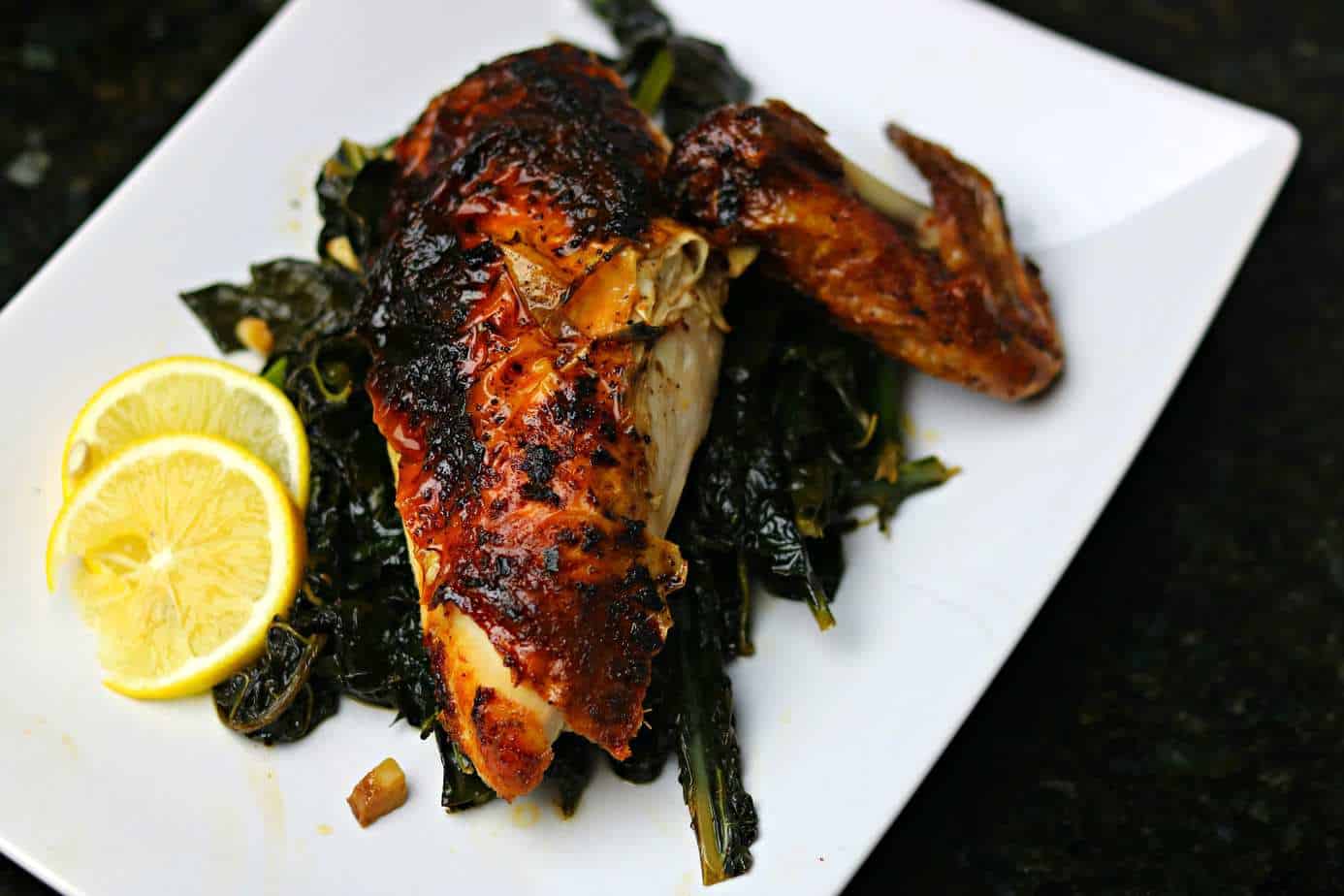 From Dr. Davinah's Eats
Juicy, tender, flavorful meat with crispy skin. Yum!
17. Chicken Green Bean Casserole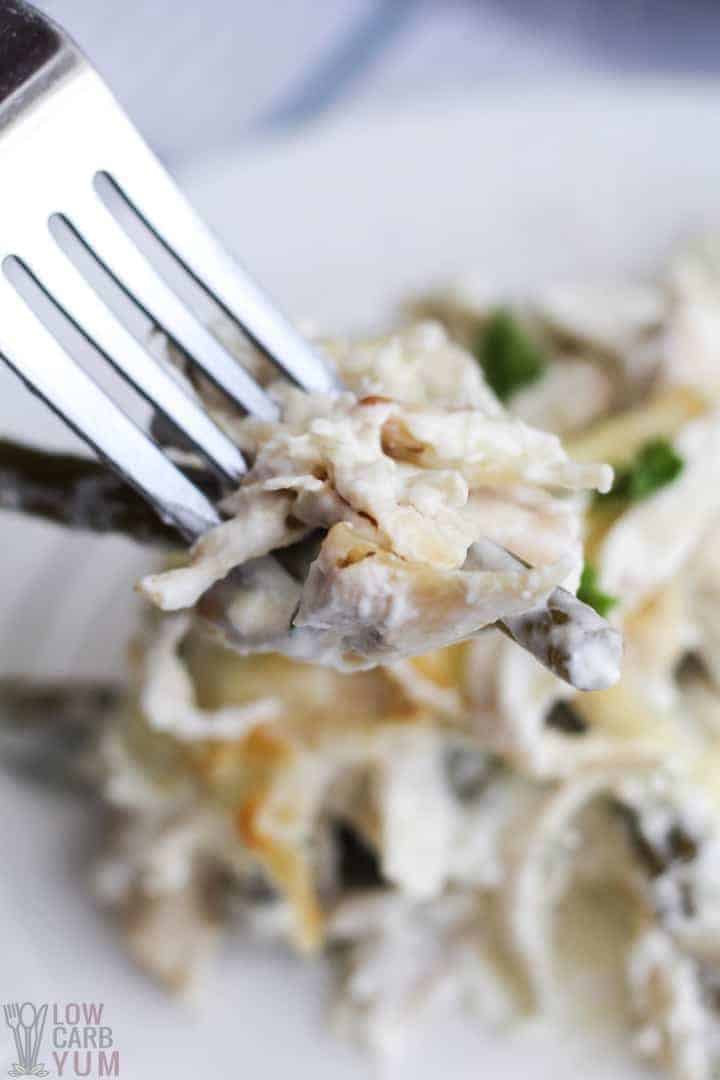 From Low Carb Yum
Shredded chicken and green beans in a creamy cheese sauce! Makes you wonder if you're really on a 'diet' huh?
18. Pork Breakfast Sausage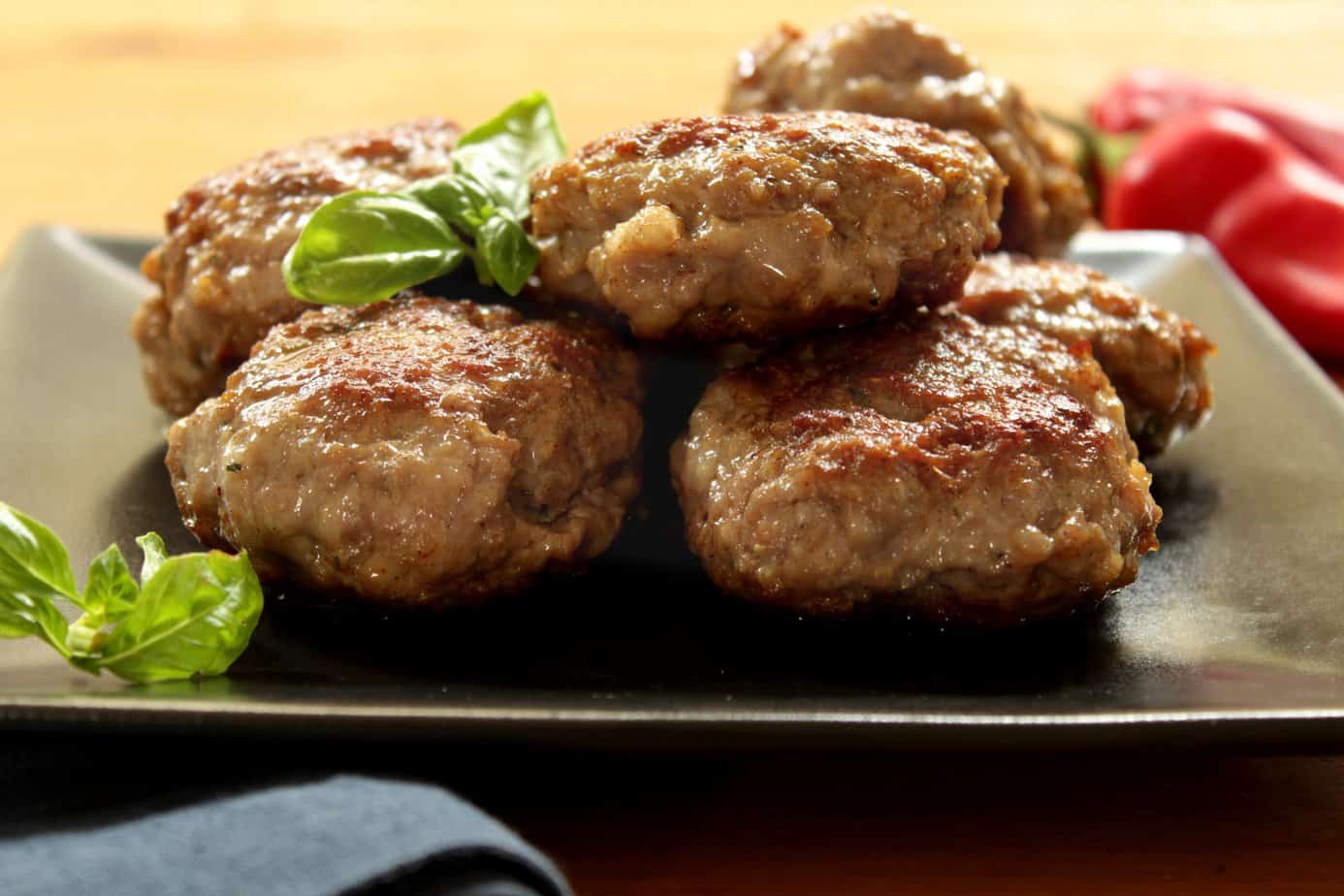 This sausage is an easy, filling and delicious keto breakfast!
19. Cream Cheese Easy Egg Bake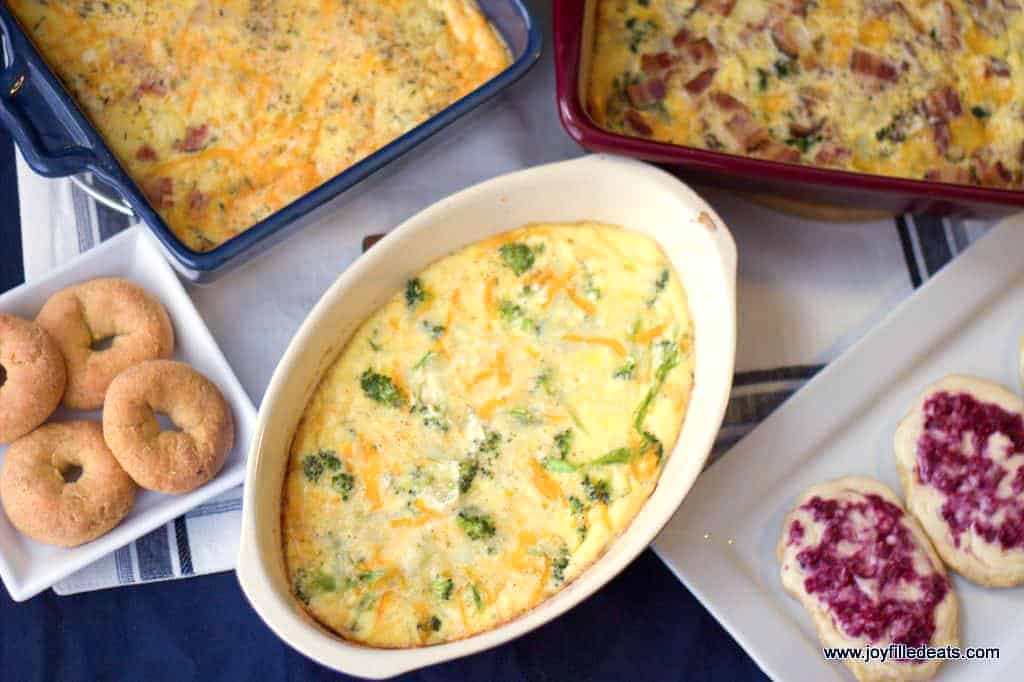 From Joy Filled Eats
Simple, delicious and healthy!
20. Chicken Bake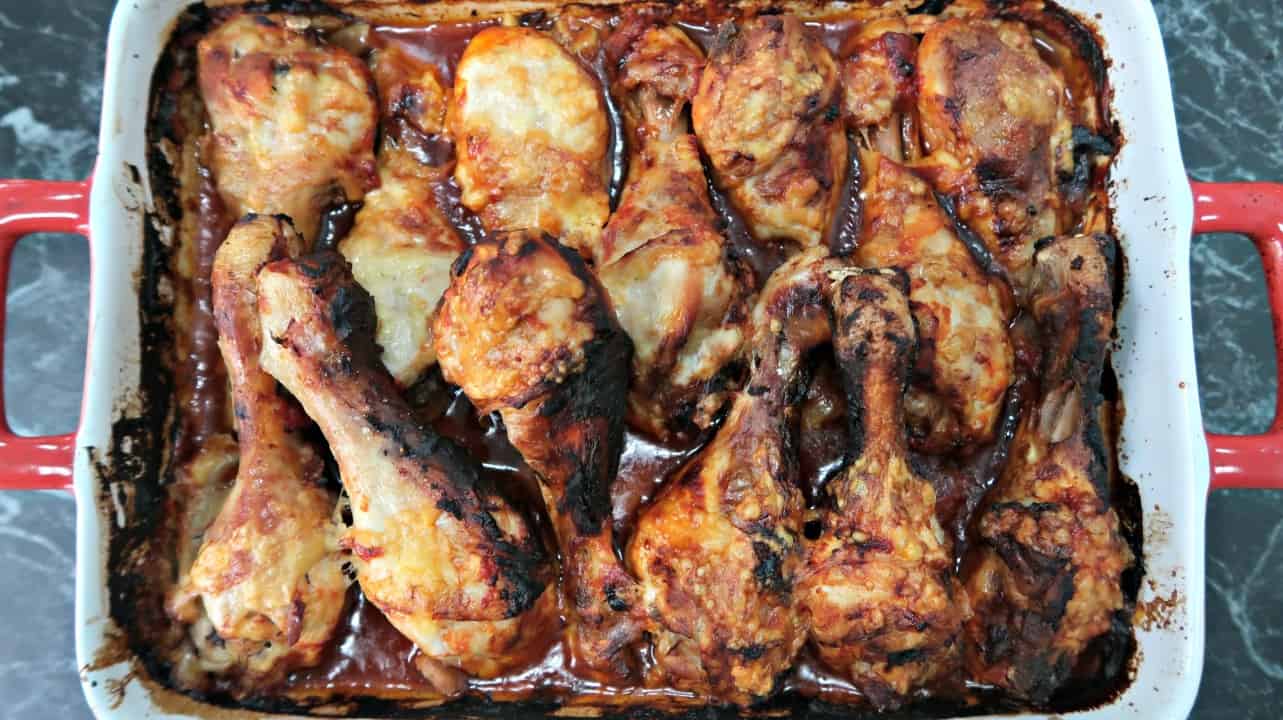 From Yummy Inspirations
This chicken bake is low carb, keto friendly and picky-eater approved!
21. Air Fryer Keto Low Carb Fried Chicken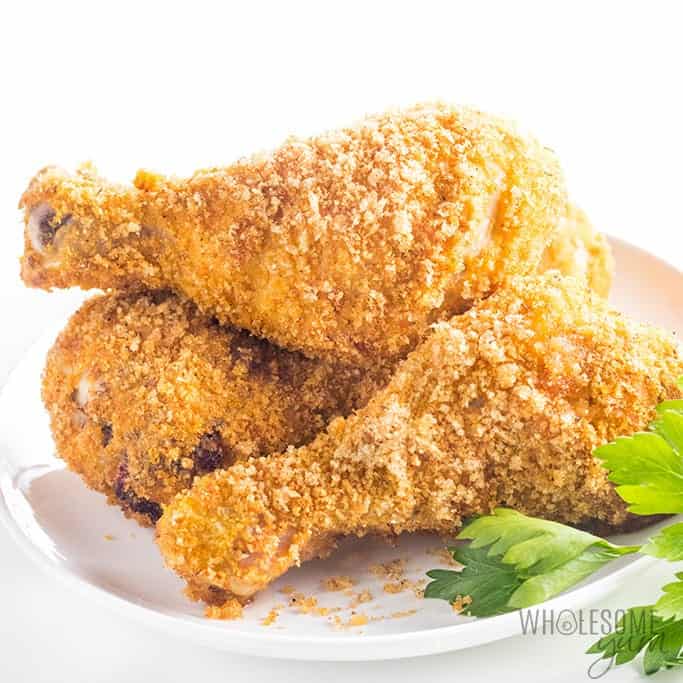 From Wholesome Yum
Crispy, fried chicken…but healthy!
22. Keto Slow Cooker Pot Roast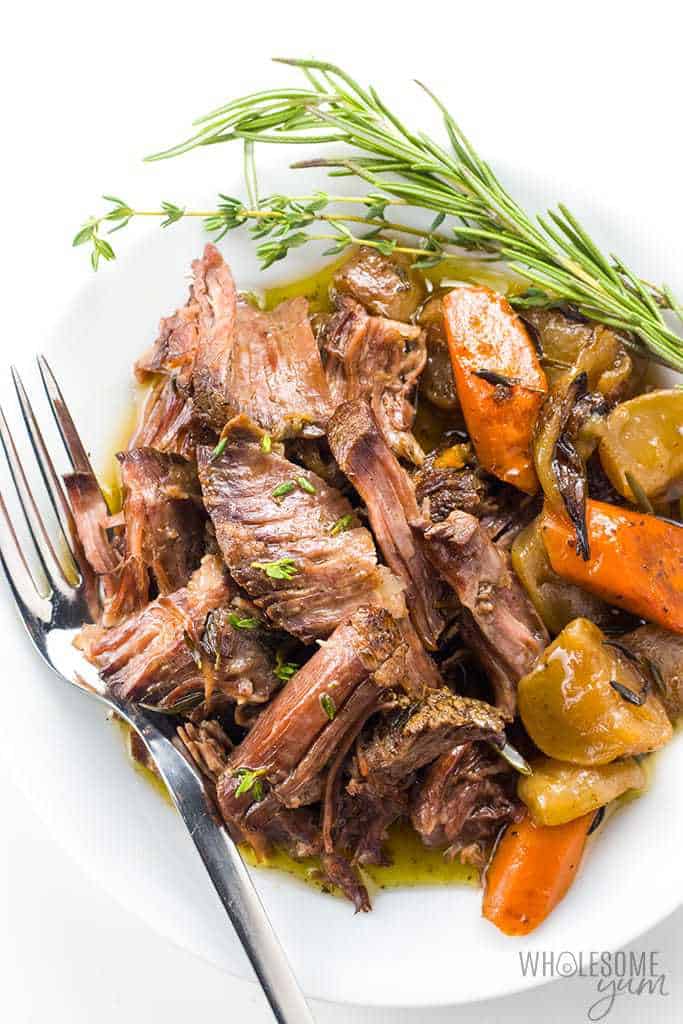 From Wholesome Yum
Keto comfort food for the soul!
23. Spaghetti Squash Pizza Casserole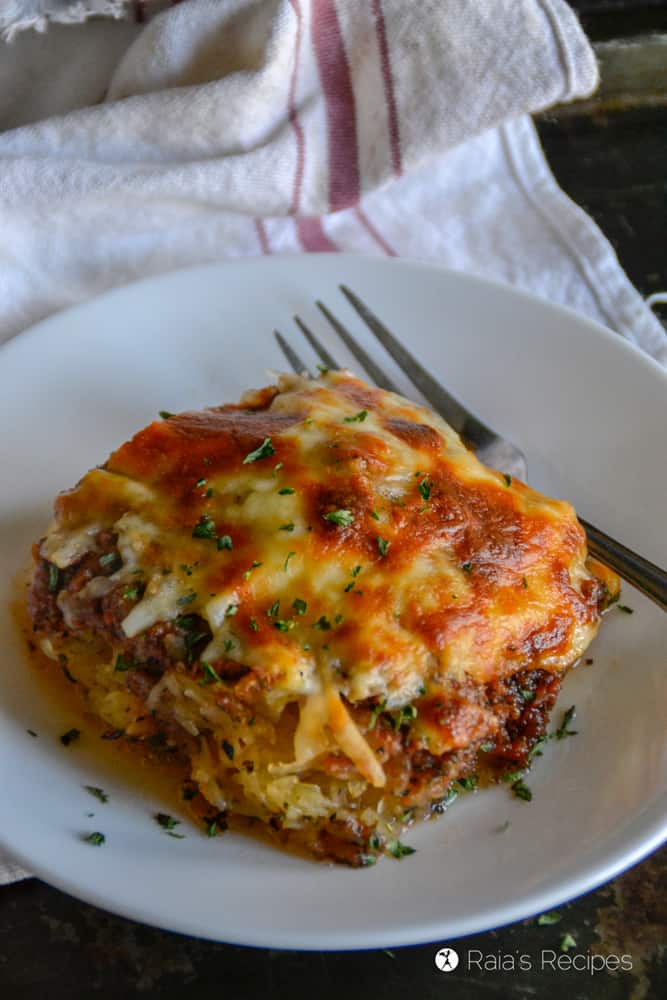 From Raia's Recipes
Spaghetti squash that tastes like pizza?! Count me in!
24. Beef and Kale Instant Pot Soup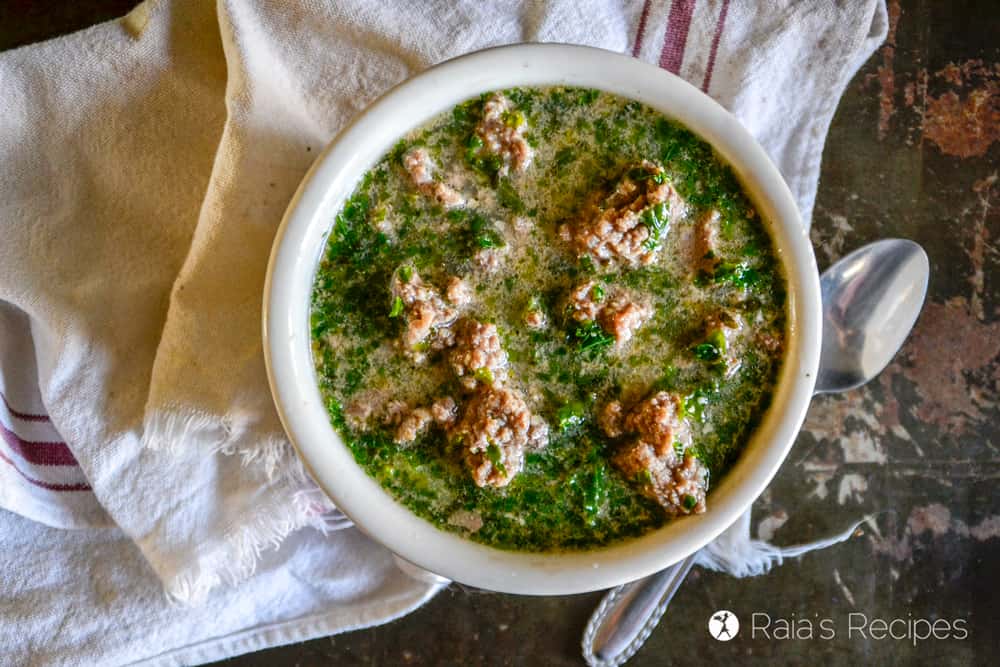 From Raia's Recipes
Here is another absolutely delicious recipe from Raia! Who would have ever thought that kale and beef would work so perfectly together? This soup is great for breakfast, lunch, dinner and everything between!
25. Keto Chicken Quesadilla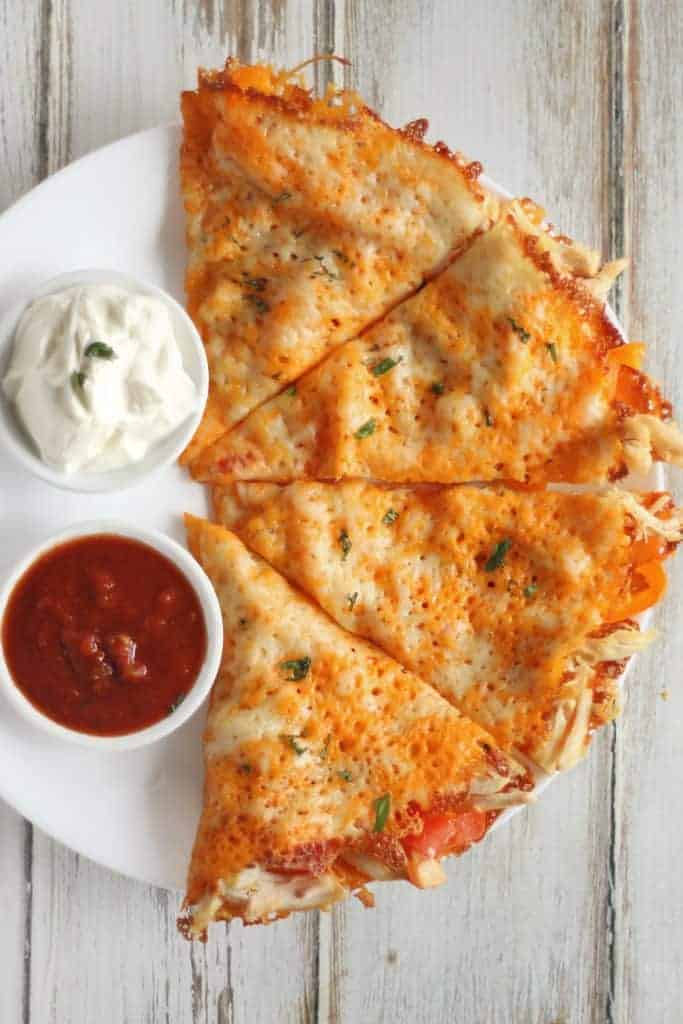 Y'all! This quesadilla can be made in under 20 minutes and will melt in your mouth! Who needs carbs with these amazing cheese shells and delicious chicken?!
26. Keto Zucchini Fritters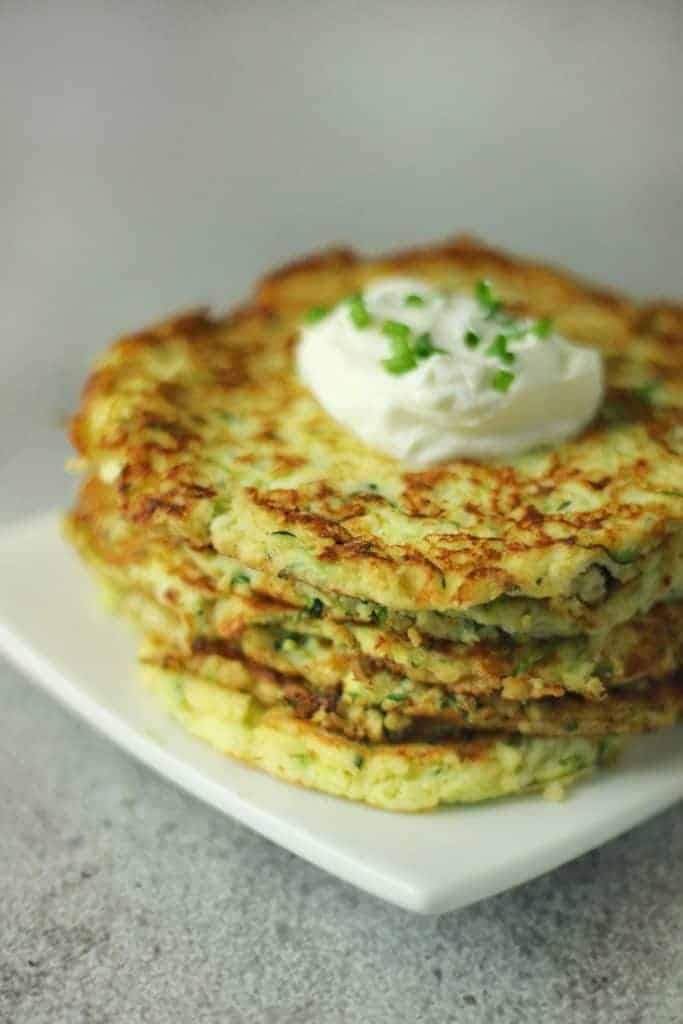 These fritters are low carb and to die for!
27. Keto Turkey Meatballs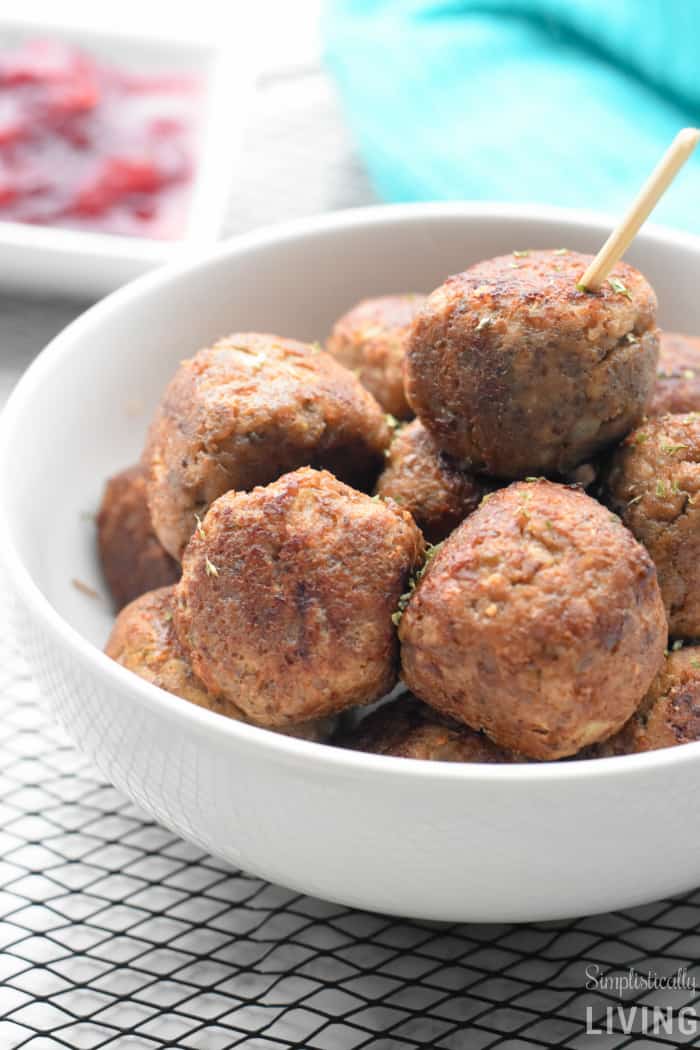 These bites are so easy to make and full of flavor. They're also perfect to grab as a quick bite during snack time at work!
28. Instant Pot Bone Broth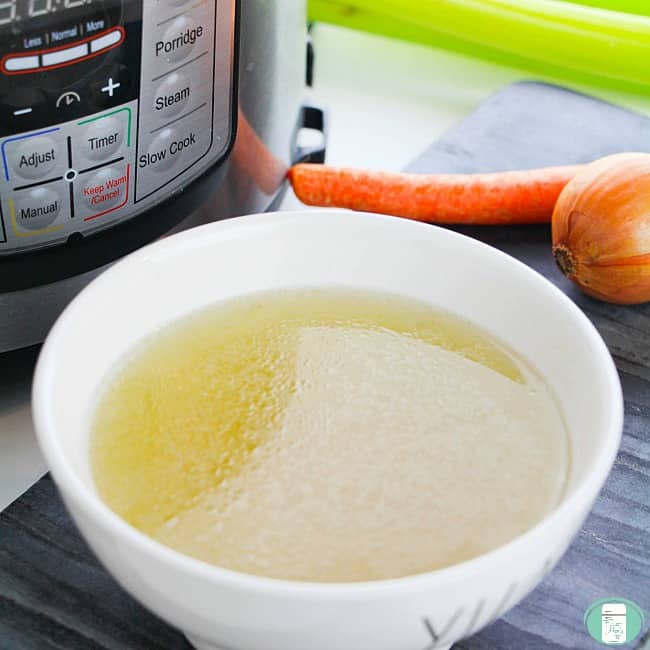 From Freezer Meals 101
You don't get more frugal than this! This cheap keto meal is made using bones instead of the actual meat itself. This means you can simply save up all the bones from your bone-in chicken parts or other meats. This cheap keto recipe is a must!
29. One Pan Pork Tenderloin Cabbage Skillet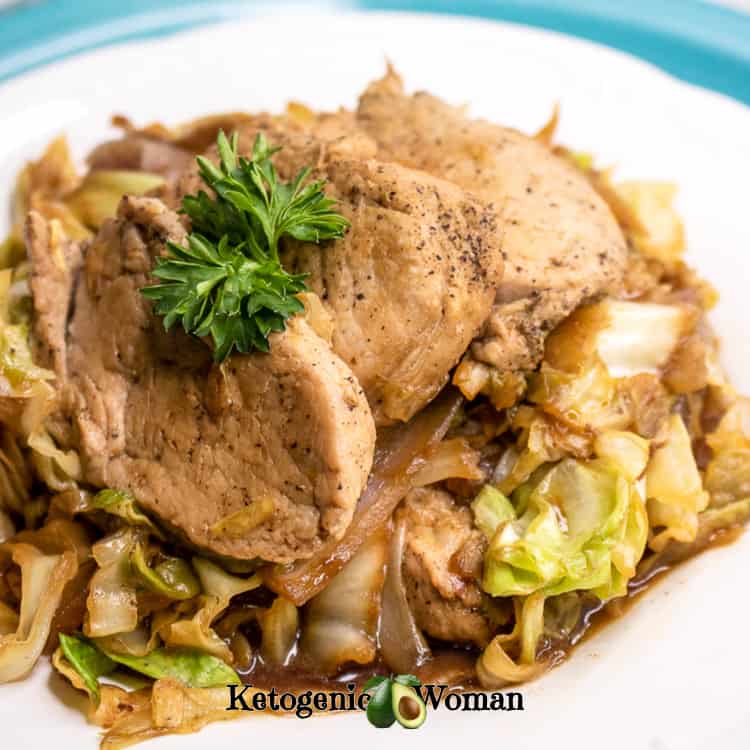 From Ketogenic Woman
This is the perfect keto meal because it consists of healthy fats and yummy low carb veggies. The best part is that this is a ONE PAN meal which means easy cooking and easy cleanup! Win Win!
30. Slow Cooker Whole Chicken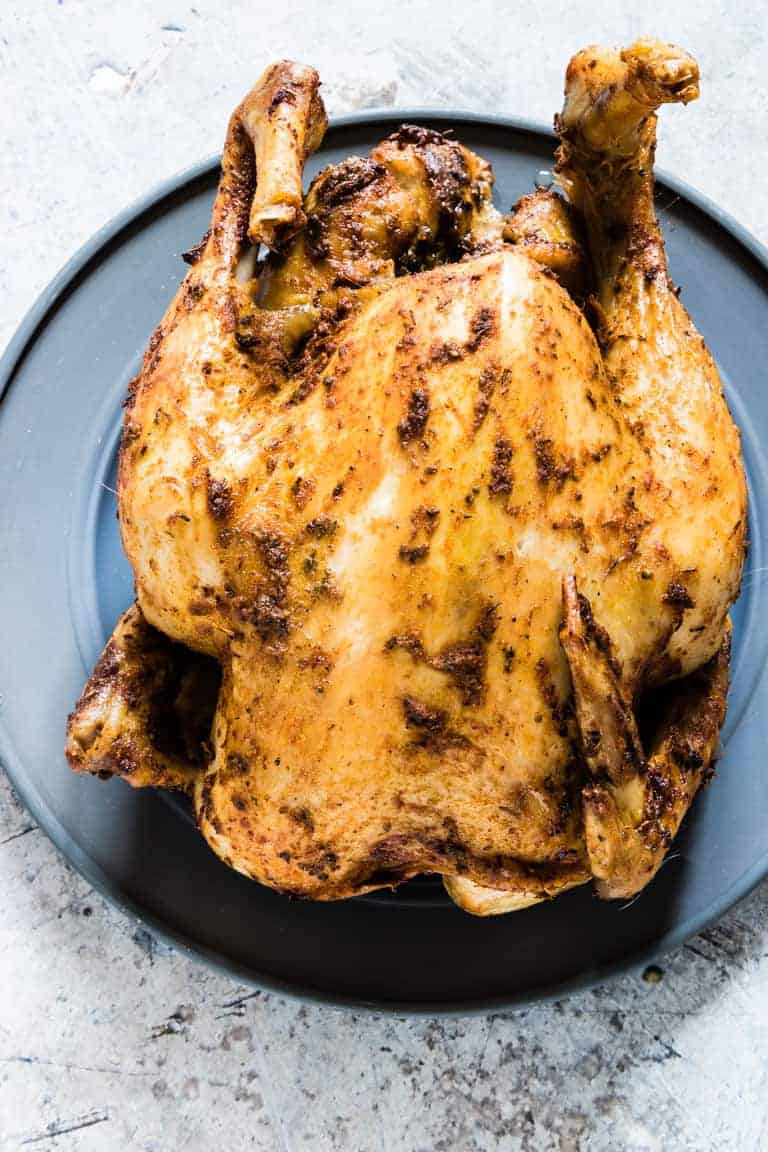 You already know it's cheaper is cook a whole chicken rather than purchasing chicken parts. So here's an amazing Slow Cooker Whole Chicken recipe that is on budget and delicious!
Related Reads:
How to Cut your Grocery Bill in Half
How to Budget and Save Thousands of Dollars
12 Cheap Breakfast Ideas that Cost $1 per Person
31. Instant Pot Keto Meatballs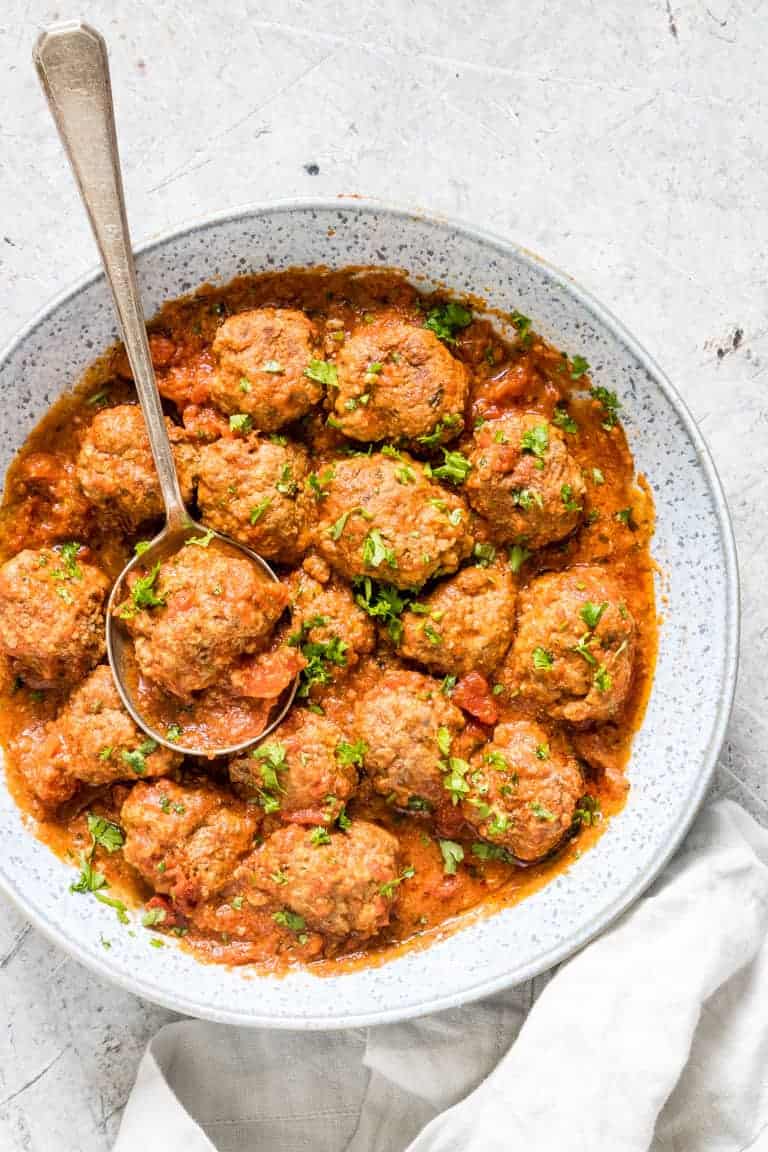 Here is yet another mouthwatering keto meatballs recipe that is both good for your tastebuds and good for your wallet!
32. Keto Pork Chops in Parmesan Cream Sauce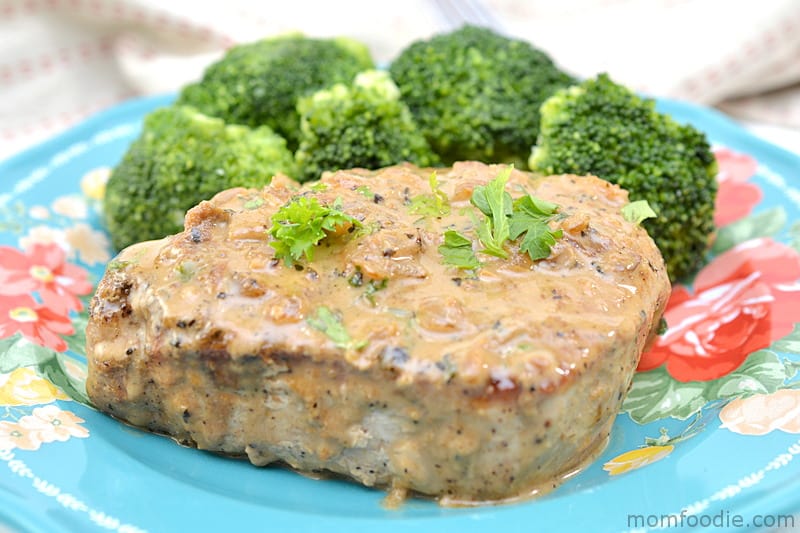 From Mom Foodie
Guys, this is a low carb, low cost, absolutely delectable keto meal! Be sure to look for the thickly cut pork chops as they are kept moist!
33. Chicken Cabbage Stir Fry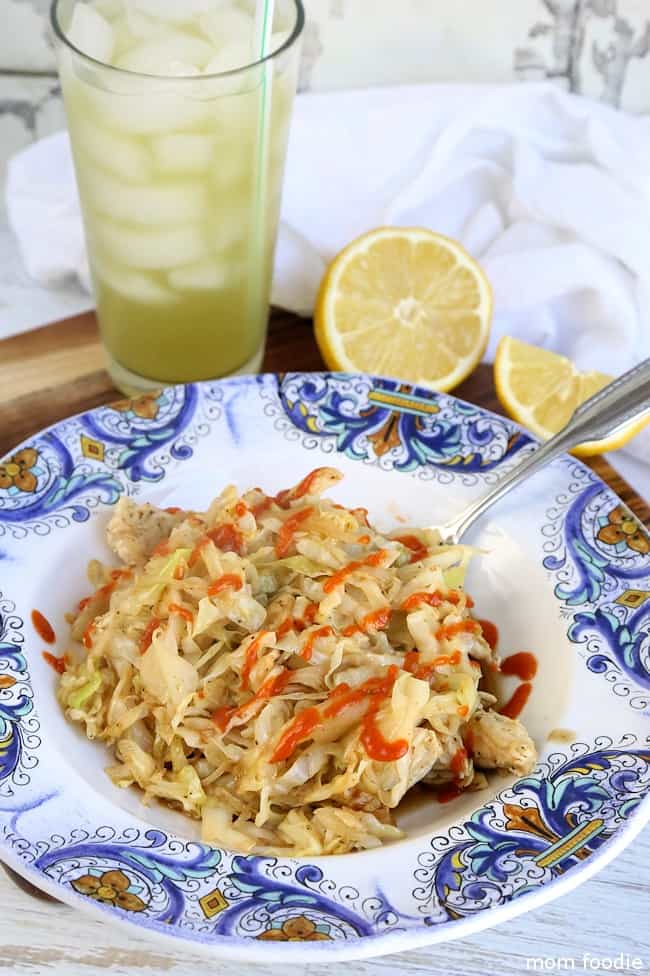 From Mom Foodie
This cheap keto meal is super simple and only takes a few minutes to make. This can easily become a regular part of your meal plan.
34. Italian Tuna Salad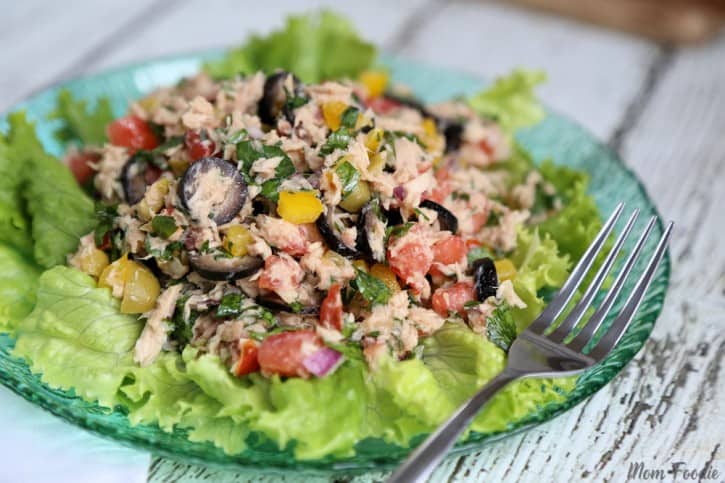 From Mom Foodie
This salad is loaded with fresh vegetables, garlic, parsley and olives! It's nutritious and keto-friendly!
35. Bacon Wrapped Pork Chops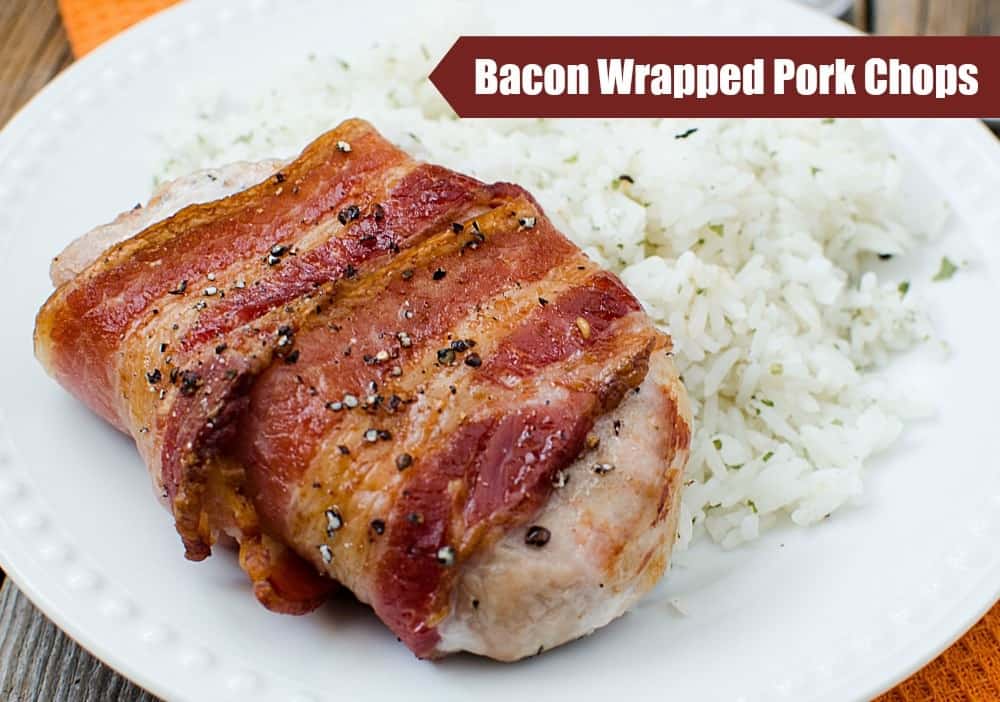 With only 3 ingredients, this cheap keto meal is so easy to make! Eat alone or pair with veggies (instead of the rice) for the perfect keto lunch or dinner!
36. Cuban Garlic Lime Steak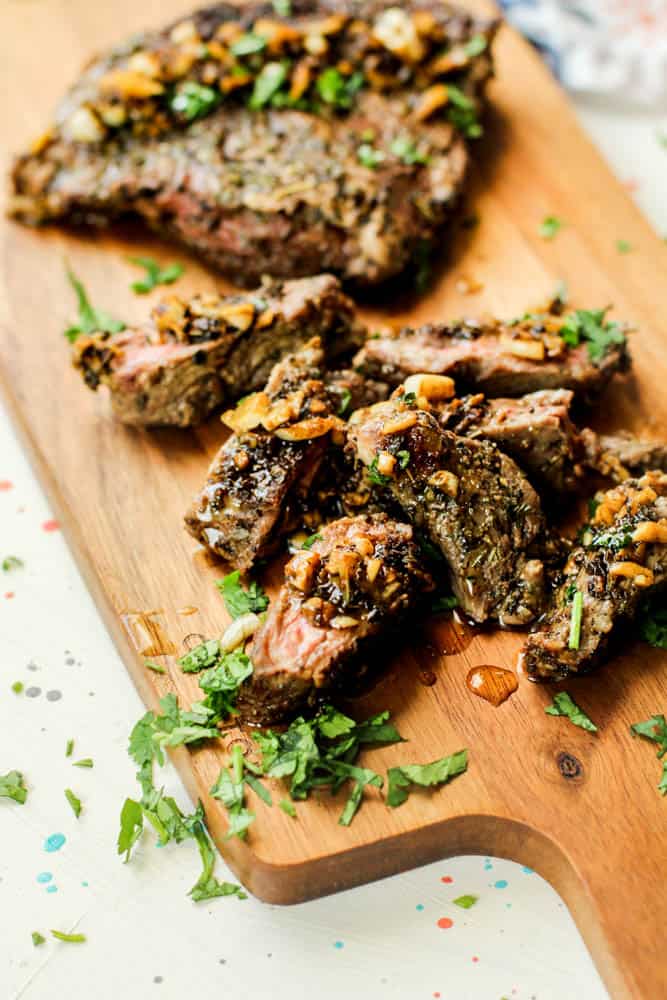 From Latina Mom Meals
This steak is tender, juicy and delicious! It's marinated in lots of garlic and lime juice and is a must have in your cheap keto meals list!
37. Easy Baked Parmesan Crusted Tilapia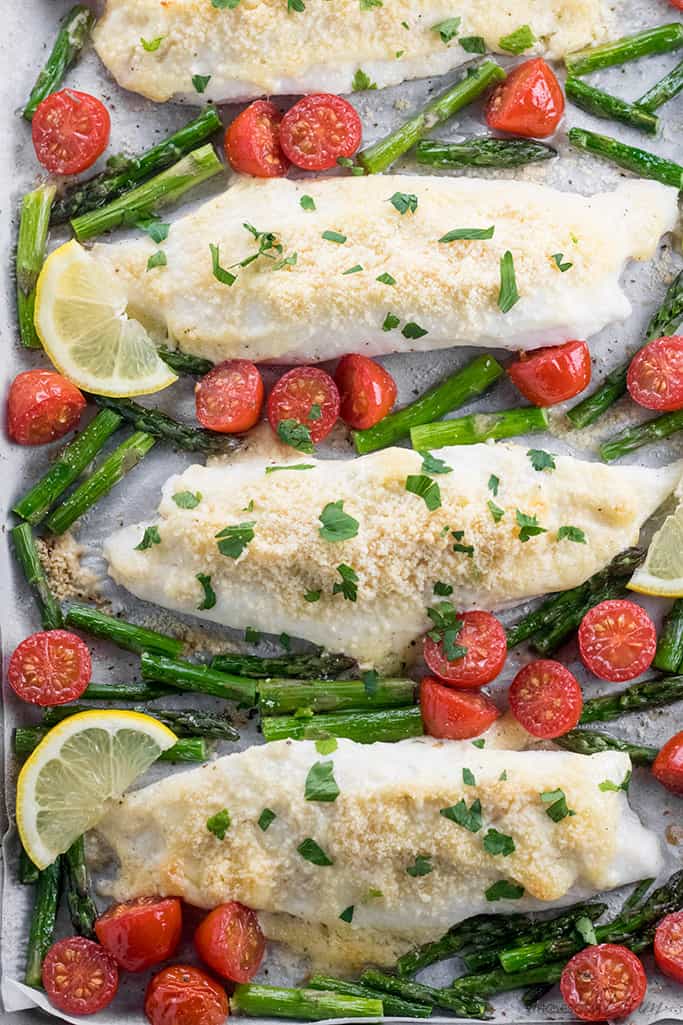 From Wholesome Yum
This cheap keto recipe only used 4 ingredients so it's super simple to make and so very yummy too!
Hopefully these keto recipes can make your meal prep AND your budgeting a simpler process!
Do you have any other go-to cheap keto meal? Share with us in the comments below. I'd love to hear from you!
Don't forget to share and pin for later! While you're there, I'd love for you to follow me on Pinterest!
***Before you go, are you looking to manage your money better this year? Sign up for my free 5-Days Money Management Course!***
Until next time,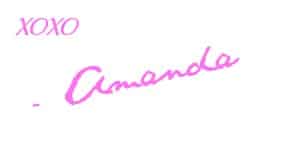 HEY! PIN ME FOR LATER!