A Step-by-Step Guide on Starting a Home Care Business that is Profitable
In an effort to find the perfect side hustle that is just the right mix of convenient, high-paying and rewarding, you may have thought about starting a home care company. Offering home care service for senior citizens allows you to make a difference, and get paid, from the comfort of your home!
If this is a field you'd like to make your mark in, we've got you covered! This step-by-step guide on how to start a private home care business will set you up for success, right from the start!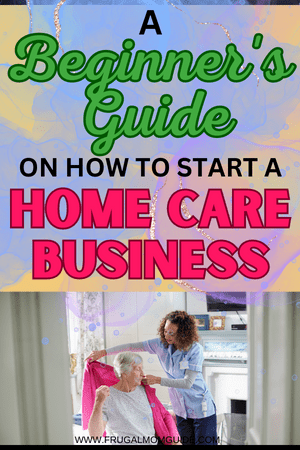 This post may contain affiliate links. This means that we may make a commission if you make a purchase via a qualifying link (at no extra cost to you!). You can read our full disclosure for more info.
According to the World Health Organization, people worldwide are living longer. In fact, WHO states that "by 2050, the world's population of people aged 60 and older will double (2.1 million)." This shows that home care providers will be in demand in the United States for many years to come!
Caring for senior citizens shouldn't just be about the money. You (and your workers!) should be caring, compassionate, patient and friendly.
You'll also need to have the drive and motivation to continue working hard as you grow your business. Starting a business from scratch is not for the faint of heart. However, once you're willing to put in the effort, you will reap the rewards!
If you think you have what it takes, let's get straight to the necessary steps on how to start a private home care business (that is successful!).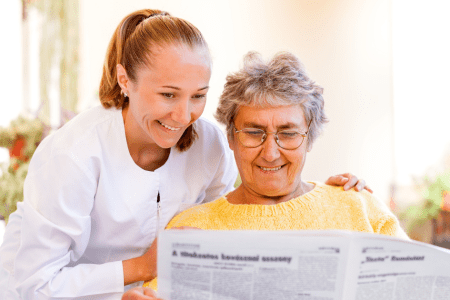 How to Start a Private Home Care Business (7 Simple Steps to Start)
Step 1 – Create a Solid Business Plan
The first step in starting a private home care business is to create a solid business plan. In fact, this should be the first step for starting any business, regardless of the field or niche.
For a private home care business, your first step should be to identify your target market and analyze your competition and opportunities. It's also important to have a clear outline on your start-up costs, revenue projections, and cash flow estimates. This data is essential if you want to launch and grow a successful business.
A solid business plan should also focus on a good marketing strategy and a plan for your organizational structure. Your business plan is the blueprint that outlines your goals, and your tactics to achieve these goals.
It will help you identify any potential obstacles and find solutions. It is also important to convince investors and lenders to provide funding for your budding home care company.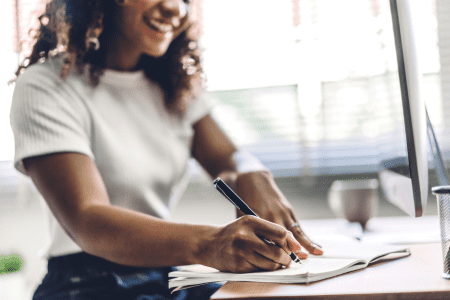 Step 2 – Settle on a Business Structure (Sole Proprietorship vs Limited Liability Company (LLC))
The next step to setting up your home care business is deciding on a business structure. Are you going to be the single owner of the business? If yes, you may want to set up as a Sole Proprietorship. In this case, you'll be the one personally responsible for all finances, operations and liabilities.
If you want your home care business to be a separate entity from you, you'll want to incorporate your business as a Limited Liability Company (LLC). LLCs can be owned by multiple owners (or by a single owner) and offers financial protection for the owners against business debts and liabilities.
Additionally, the Internal Revenue Service (IRS) taxes most corporations at a lower tax rate than individuals (sole proprietorships).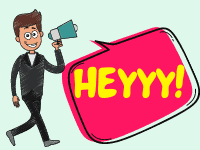 WANT TO MAKE EXTRA MONEY FROM YOUR PHONE?
Join Swagbucks to complete surveys and do other simple online tasks to make extra cash every month.
I make $1000+ from this!
Why wait? Join now to start making money!
Step 3 – Determine the type of Home Care Business
When it comes to caring for senior citizens, there are different types of private home care businesses. Your business model will depend on the skills and certification you possess, and the types of services you want to offer.
Firstly, home care business entities can be categorized into two groups, non-medical home care agencies and medical home care agencies. The latter has trained medical staff and offers medical services in addition to regular personal care. These two groups can be further categorized based on the provided services.
Here are some types of private home care businesses that you can consider.
Personal Care – Includes bathing, dressing and grooming
Companion Care – Assist with daily living such as medication reminders
Nursing & Home Health Care – Medical assistance such as medication management, testing of vitals etc.
Specialized Care – Caring for persons with specialized needs such as Alzheimer's Disease
Rehabilitation Care – Offering services such as physical therapy and occupational therapy.
Step 4 – Decide on a business name
It's a good idea to choose a unique and original name that is easy to remember. Remember that the name should be appropriate and professional, perfect for your growing business.
Always ensure that the name is one that has available social media handles, domain for your future website and is not registered by another company.
Step 5 – Get your business documents in order
Get all your documents in order. This includes your business license, home care license (if necessary in your state), Certificate of Need (if necessary in your state), Federal Employer Identification Number (EIN), registry application, Medicaid Certifications etc.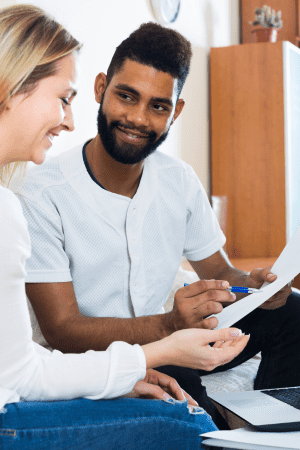 Step 6 – Hire workers if necessary
As you prepare to launch your private home care business, you'll need to hire and train trustworthy workers. If you're starting small, with just a few clients, you may be able to skip this step for the while.
However, if you're offering specialized services, you may want to consider hiring skilled nurses, therapists for physical therapy, and other medical professionals. You may also need additional personal caregivers and cleaners. All hands on deck make for a successful home care business!
Step 7 – Have a Solid Marketing plan to Reach Potential Clients
Now that you're ready to launch and build your clientele, you'll need to market, market, market! This means determining your target audience, and selecting the right marketing channels to reach your audience effectively.
For example, many senior citizens may not be active on the Instagram platform. However, everyone and their Grandma is on Facebook. This makes Facebook a great platform for advertising your new private home care business.
A good marketing plan also includes paid advertising, creating business cards, advertising on local newspapers, and hanging banners and posters throughout your local community.
---
Need a little help and motivation to increase your income? Why not grab our digital eBook? It's totally free!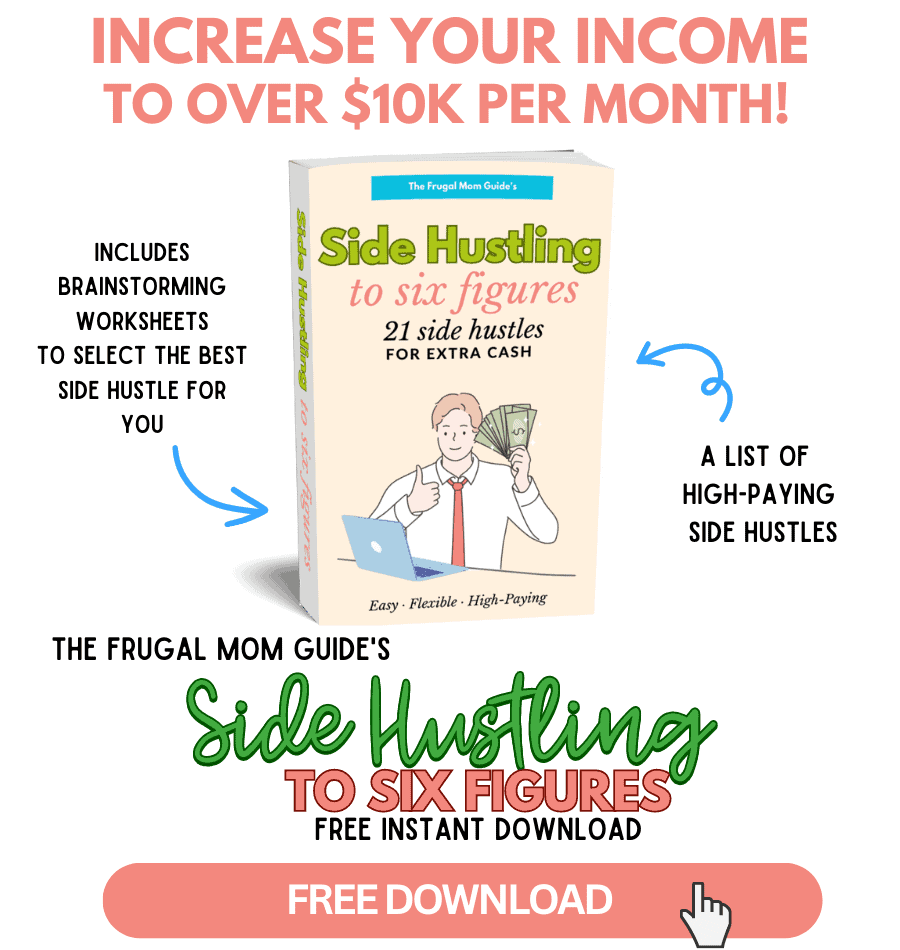 ---
Why Start a Private Home Care Business?
There are many benefits to starting a private home care business.
Flexibility – As a business owner, you have the power over your own working hours. As your business grows, you will have more flexibility over your time.
Reduced Commute Time & Expenses – A home care business means working from home. This results in a reduced time commuting to and from work.
Rewarding – Home care providers have a rewarding job. By helping senior citizens, they are making a difference in the world. At the end of the day, they can be happy that they are adding value to people's lives!
High Income Potential – A private home care business is a lucrative business model as there's no limit to how much you can earn.
Increased Job Security – Being a business owner means that your job is secured. This also leads to greater peace of mind and reduced stress levels.
What services do Private Home Care Businesses provide?
Different private home care businesses provide different services. With a competitive market, you'll want to strongly consider the specific services that you can provide that'll give you an edge over your competitors.
The services provided will depend on the type of business.
Medical Home Care Business vs Non Medical Home Care Business
Medical home care businesses will provide more or different services than a non-medical home care agency.
Non Medical Home Care Services
Meal Preparation

Personal Care

Companion Care

Help to change or dress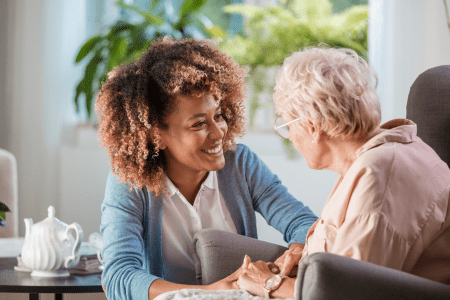 Medical Home Care Business Services
In addition to all of the above, a medical home care business will also provide the following services.
Doctors' Appointments

Monitoring of Blood Pressure and other Vitals

Monitoring of Mental State

Access to Medical Professionals

Therapy

Specialized Care – e.g. dealing with persons with Alzheimer's Disease
Requirements to Open a Home Care Agency
The requirements to open home care agencies will depend on if your business is medical or non-medical.
1. Get Necessary Licenses and Permits based on State Laws
Check on your state laws to determine if home care businesses can be started by non-licensed personnel, or strictly by licensed nurses.
Some states also require a Certificate of Need (CON) in order to open a new elderly home care business. There are currently 35 states with CON Laws.
Based on your state laws, you will also need to obtain a business license and tax certificates.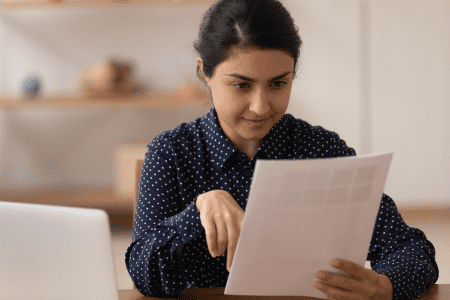 2. Complete required training hours
Even though some states do not require any special licenses to start a private home care business, many do have a requirement for completing specified hours of Caregiver Training. This ranges from 8 hours of training in Alabama to 10 hours in California.
Other states may require more hours and further certification.
3. Apply for an Employer Identification Number (EIN)
An employer identification is important for various reasons. You'll need this for tax purposes, to hire employees (and to report payroll taxes), to open bank accounts and for legal purposes.
Additional Information on How to Start a Private Home Care Business – FAQs
What do I need to start a home care business?
The requirement to start a home care business varies by state. Some require licensed nurses and medical professionals while others can be started by non-licensed personnel.
Some states require just a business license to get started, while others have a minimum number of Caregiver Training hours that must be completed.
Your best bet is to research your own state laws and see what requirements apply to you!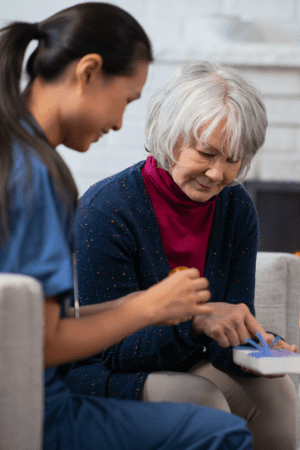 How to get clients for non medical home care business?
To get clients for your non medical home care business, you'll need to have a solid marketing strategy. This can be via applicable social media platforms, paid ads, local newspapers and posters throughout your local community.
How much does a non medical home care business make?
There is no limit to how much a non-medical home care business can make. The average revenue per client is $2500 per month. The more clients you get, the higher your income!
Related Posts on How to Start a Private Home Care Business
A Beginner's Guide on How to Become a Freelance Grant Writer
Jobs in Real Estate Investment Trusts
How to Get a Job as a Shein Product Tester
Final Thoughts on Starting a Home Care Company
Without a doubt, starting your own home care business is both a rewarding and profitable business venture. With the growing demand for professional caregivers, this is surely a meaningful way to make a difference while growing your income and achieving your financial goals!
Do you have any other tips on how to start a private home care business? Share with us in the comments below. We'd love to hear from you!
Liked this post? Pin it!
How to Start a Successful Private Home Care Business