As a high school teacher, I have met every type of student and every type of parent. Usually, there is a direct correlation between an A+ student and the support system that they have at home. Parents who raise smart kids usually have similar habits.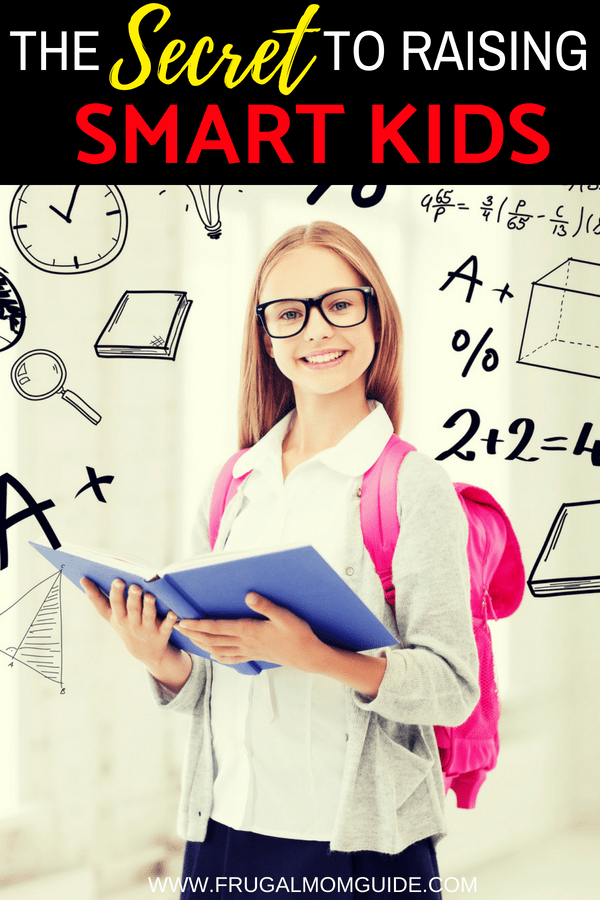 This post may contain some affiliate links. You can read our full disclosure for more info.
My father in law, a principal at another school, recently related a story to us.
The Poker Chips Analogy
There are two kids. Let's say that their names are Jane and Johnny. Jane's mother wakes her up gently on a morning. "Jane, honey, time to wake up. It's time for school. Brush your teeth and get dressed quickly; Mommy has breakfast ready for you downstairs. OH, you spilled the milk? It's ok. Accidents happen but be careful next time."
Jane's mother gives her a kiss and sends her off to school with lunch and one hundred thousand poker chips.
Johnny wakes up to the sound of his mother screaming at him.
"GET UP, BOY! YOU LATE. GET READY AND GO MAKE YOUR BREAKFAST! YOU SPILLED THE MILK???!!! YOU COULD NEVER DO ANYTHING RIGHT!"
By the time Johnny reaches to school, he has heard SO many negative things. He only has one hundred poker chips.
Jane and Johnny are in the same class. Their teacher walks in and starts to teach a topic. When the teacher asks a question, both Jane and Johnny know the answer but Johnny doesn't want to wager his poker chips because he has too little. What if he is wrong? Will he be embarrassed? He feels that he just cannot take the chance. Jane, on the other hand, has one hundred thousand poker chips so she feels she can take a chance with the answer.
The moral of this story: We need to motivate our kids, increase their confidence and keep building their poker chip bank instead of taking away from it.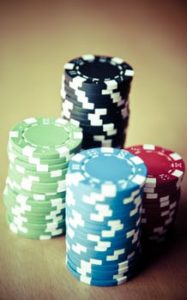 How do we increase their poker chips?
…by having these habits, habits that commonly aid in developing A+ students.
12 Habits of Parents who Raise Smart Kids
1.  They read to their children.
Parents who raise smart kids help their children foster a love for reading from a young age. These parents start reading to their babies while they are in the womb. They make reading an essential part of the everyday routine and purchase several books per month. Alternatively, they let them join the library and borrow their favorite books. They know that certain spelling, grammar, and creative writing skills can only be learned from reading.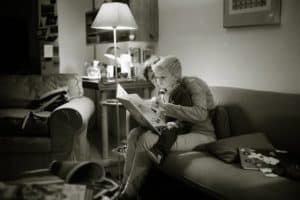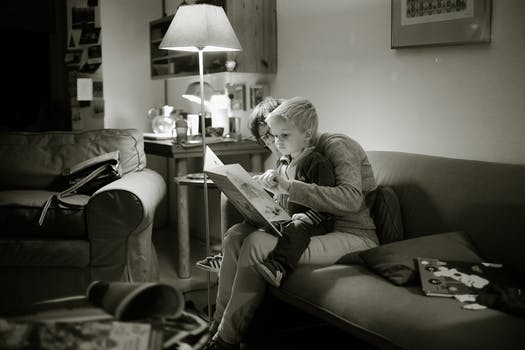 2. They ensure that revision is done every day.
There is no such thing as No Homework and parents of A+ kids know this. Every evening after school, A+ students sit and complete work that is done throughout the day and they do extra revision so that they are not overwhelmed at the end of the school term or quarter. Parents who raise smart kids usually ensure that there is a study timetable up on the wall and help their children follow and stick to it. Invest in a study planner for your child so you can both be organized and on time for all assignments and projects. This planner, for example, has everything needed for success, from a study timetable template to a grade tracker!
3. They prepare a special study area for their kids.
These parents arrange a desk, with proper seating and lighting for their kids to do school work. It is best to be located in a quiet area but some kids prefer studying with background noise.
4. They provide balanced and nutritious meals and ensure that no meals are missed.
A+ students normally have parents who provide healthy meals and snacks. These parents know the importance of sending their kids to school with filled tummies and lots of love.
5. They ensure that children have all required school material.
Not only do they get all school supplies, but parents of A+ students get these supplies quite early so that their kids could have enough time to get a head start on the new academic year. This way, their children can start reading their Literature books and start perusing their Mathematics notes and exercises.
6. They monitor their child's punctuality and regularity.
These parents understand the negative impacts of high absenteeism and reaching to school late. If classes are missed for some reason, however, these parents ensure that children get all the notes or assignments missed.
7. They are involved.
They know their children's friends and the parents of their friends. They know the teachers and keep in contact with them. They know the goings-on in the school and are involved in school activities and events.
8. They are loving and patient with their children.
They speak kind words, they encourage and love, hence, increasing their poker chips daily.
Related: This One Habit Makes me a More Patient Mom
9. They are their biggest fans.
They motivate and support their children in everything they do. They are understanding. If the child underperforms for any particular reason, supportive parents know how to give assurance and inspire the child to work towards doing better next time.
10. They go the extra mile.
They stay up late and make a cup of tea or a sandwich for their child who is up studying. They hire a tutor for extra help if necessary. They do what they need to do to keep those grades on top.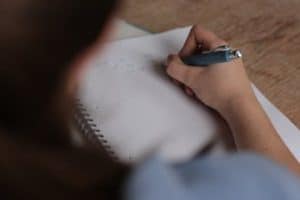 11. They enroll them in extra-curricular activities.
These parents know that it is best for kids to be all-rounded. They know that success is not just about academics and they get their kids involved in structured activities where they can relax and learn life skills. They know the importance of having an appropriate outlet which allows kids to vent.
12. They pray with their kids.
They pray or teach their kids good morals and values.
Related: Raising Godly Kids when You're an Overwhelmed Mom
Are you offering enough support to help your child rise to his/her true potential? Maybe start by making little changes and watch those grades go up!
Are you doing all of these and still not getting the desired grades from your children? Keep at it and don't give up! Keep encouraging your child! You're doing a great job!
It is important to remember that some children thrive even without all of these but still keep loving and still keep adding to their poker chips every day!
Don't forget to share and pin for later!
OHH and I'm on Pinterest! 🙂
Until next time guys,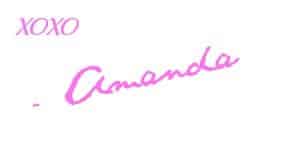 You may also like:
7 Tips to Help Kids Focus in School
Is Your Child Emergency Ready? A Parent's Guide to Emergency Preparedness for Kids
12 Out-of-the-Box Alphabet Activities for Little Kids
HEY! PIN ME FOR LATER!