Hey guys! Christmas is right around the corner once again and I'm in all my Christmas glee. It truly is the best time of the year, right? I love it all; the pretty decorations, the Hallmark Christmas movies, the Christmas carols and of course, the reason for the season, the birth of Christ! Every year, we spend the days leading up to Christmas watching Christmas movies all day in our Christmas PJs. We also bake Christmas treats and make Christmas crafts. My kids especially love to do those! If you're looking for fun activities to do this holidays, here's a list of  amazing christmas crafts for kids.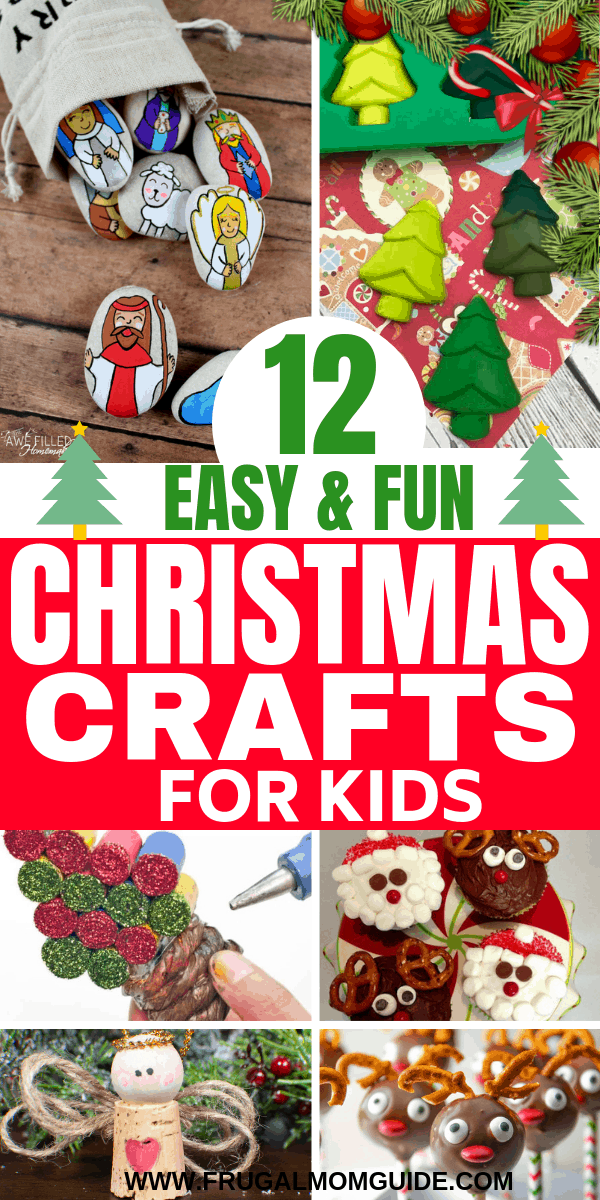 This post may contain affiliate links. You can read our full disclosure for more info.
12 Easy and Fun Christmas Crafts for Kids
1. Candy Cane Christmas Slime
This candy cane slime is super simple and tons of fun to make. Follow this easy step-by-step tutorial on Life's Carousel and whip up the perfect batch of Christmas slime with the kids!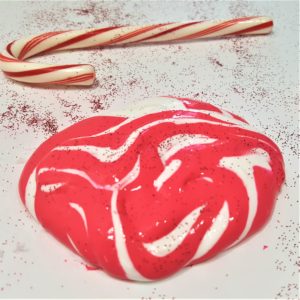 2. Tabletop Christmas Tree Upcycled Craft
Would you have guessed that the Christmas Tree below was made out of newspaper?! I'm not even kidding! Follow Marie's easy tutorial to create this beauty for your home!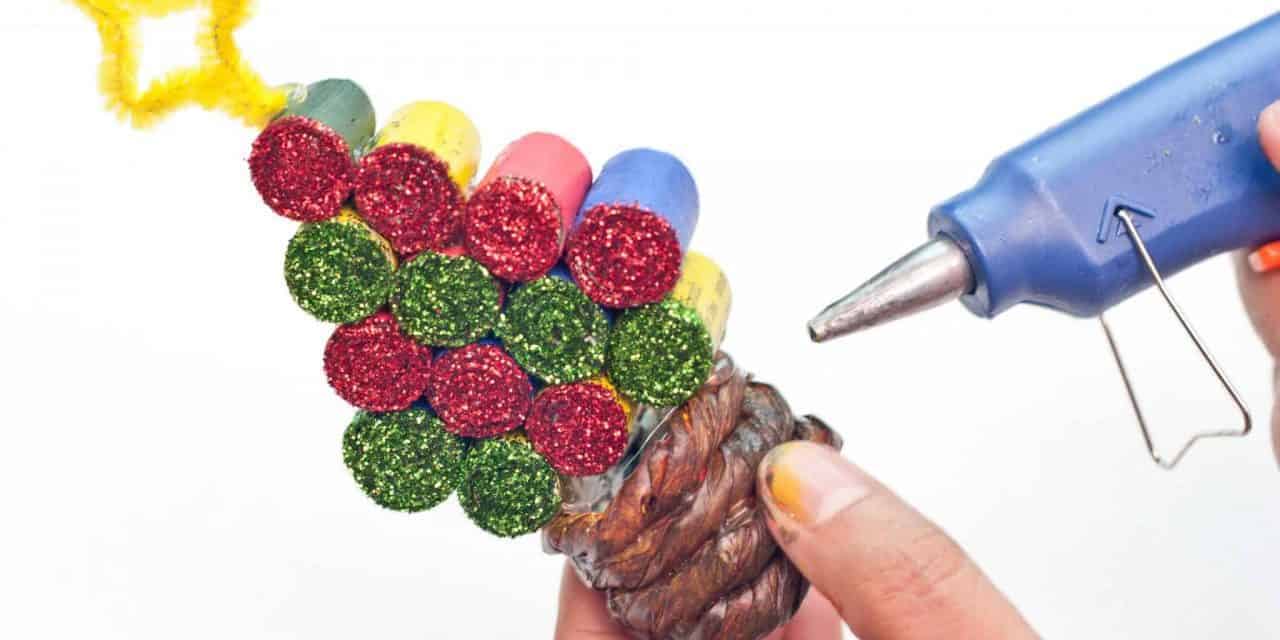 3. Let your Kids Communicate with Santa
Which kid wouldn't go crazy over being friends with Santa? Brenda from Paper Heart Family shared the cutest ways for kids to communicate with and send a special little message to Santa!
She has included many different fun ways ranging from apps that let kids talk to elves, reindeer, Frosty or Mr. and Mrs. Claus, to resources that allow you to receive free personalized videos from Santa.
This is a Must-do for Christmas with my kids this year!
4. Wine Cork Christmas Angel Ornament
How cute is this little angel? The best part is it so simple to make and I bet you have all these materials lying around your house right now! Diana from Sew Very Crafty explains exactly how to make this craft from start to finish. This craft is perfect to do with toddlers and little kids.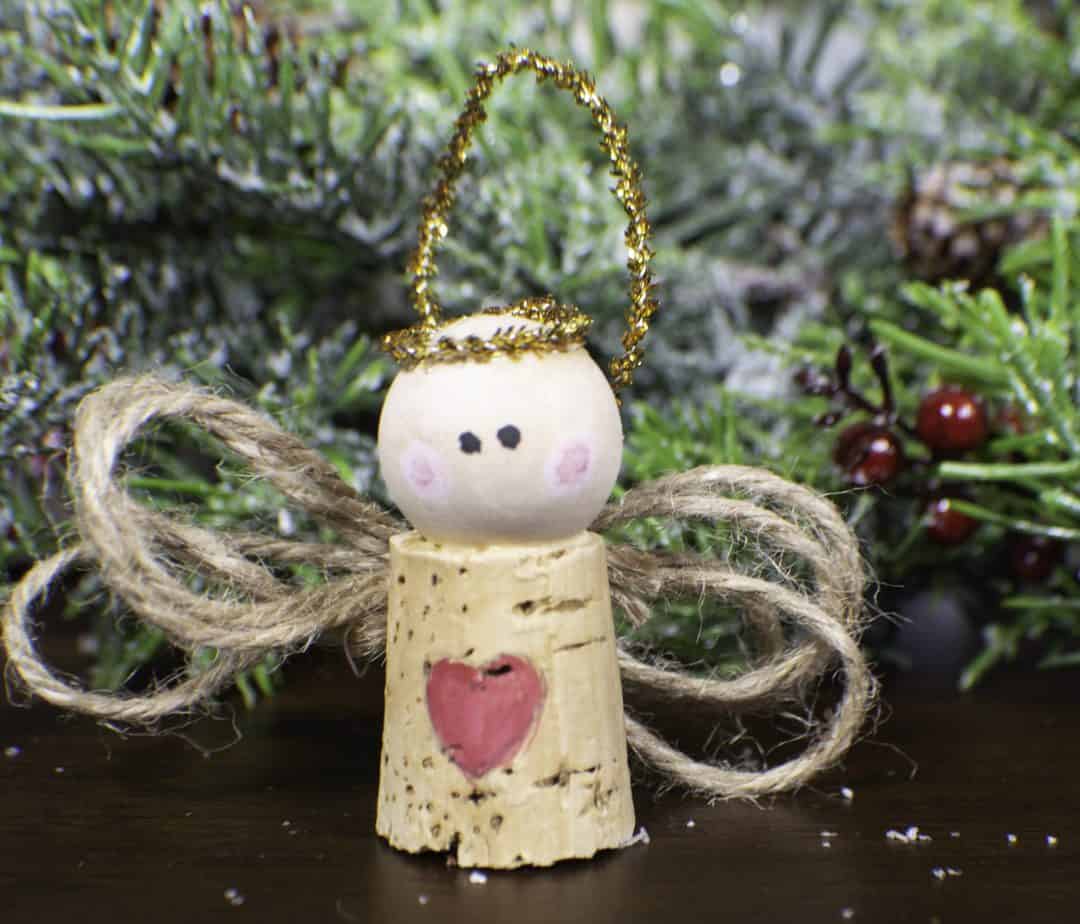 5. Popsicle Stick Christmas Trees
Melissa from Create and Find explains exactly how she and her kids create these adorable Christmas Tree Popsicle Stick Ornaments. Your kids will have tons of fun recreating this Christmas craft!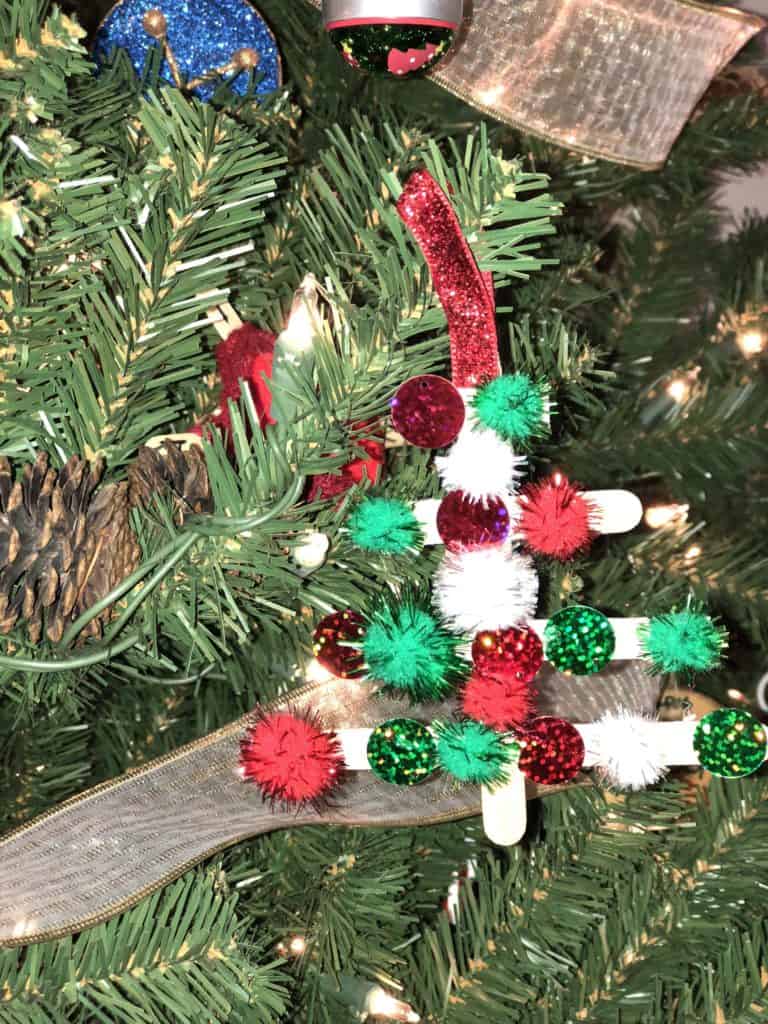 6. DIY Christmas Gifts
Laura from Awe Filled Homemaker has a post chucked full of fun Christmas Activities! Kids will enjoy making these exciting Christmas Crafts and will feel a huge sense of accomplishment when they get to gift them to loved ones.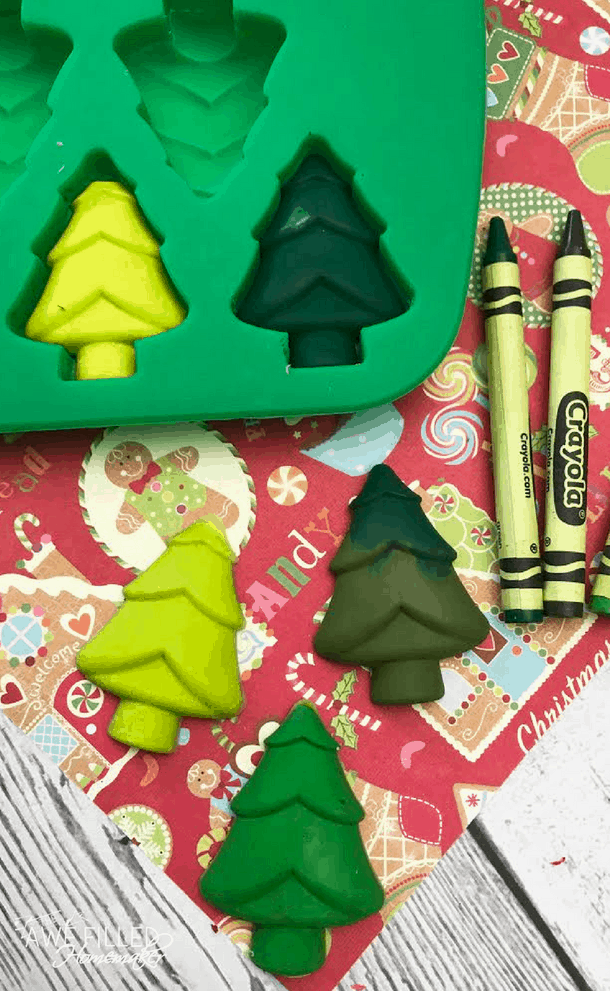 If Christmas Tree crayons are not your fancy, how about Laura's cute Nativity Story Stones?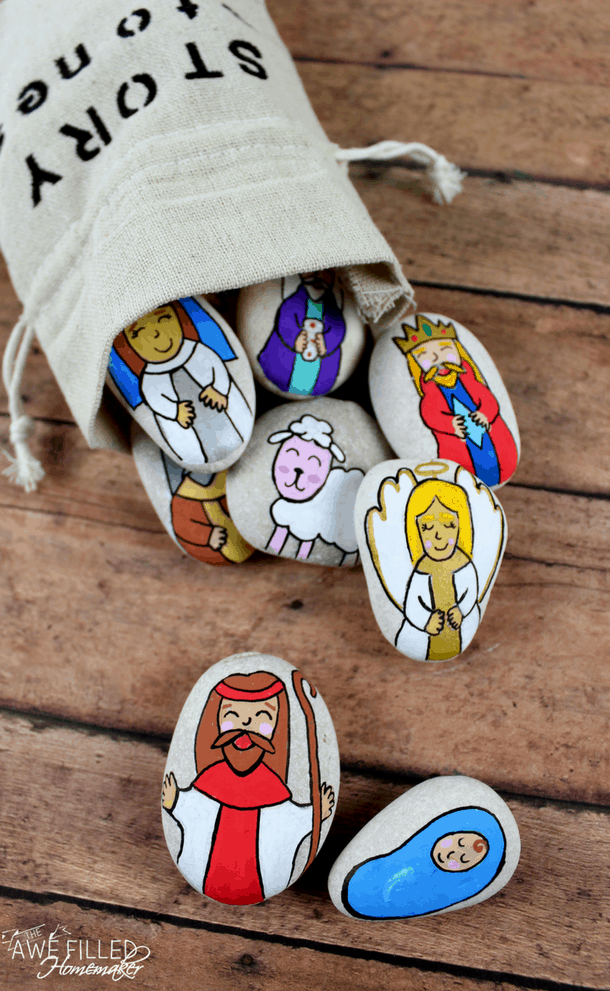 7. Finger Painted Christmas Ornament
Stephanie from Swoodson Says provides an easy to follow step by step tutorials on how to create the beautiful finger painted ornaments below. It's SO easy, even your toddler can help! So fun!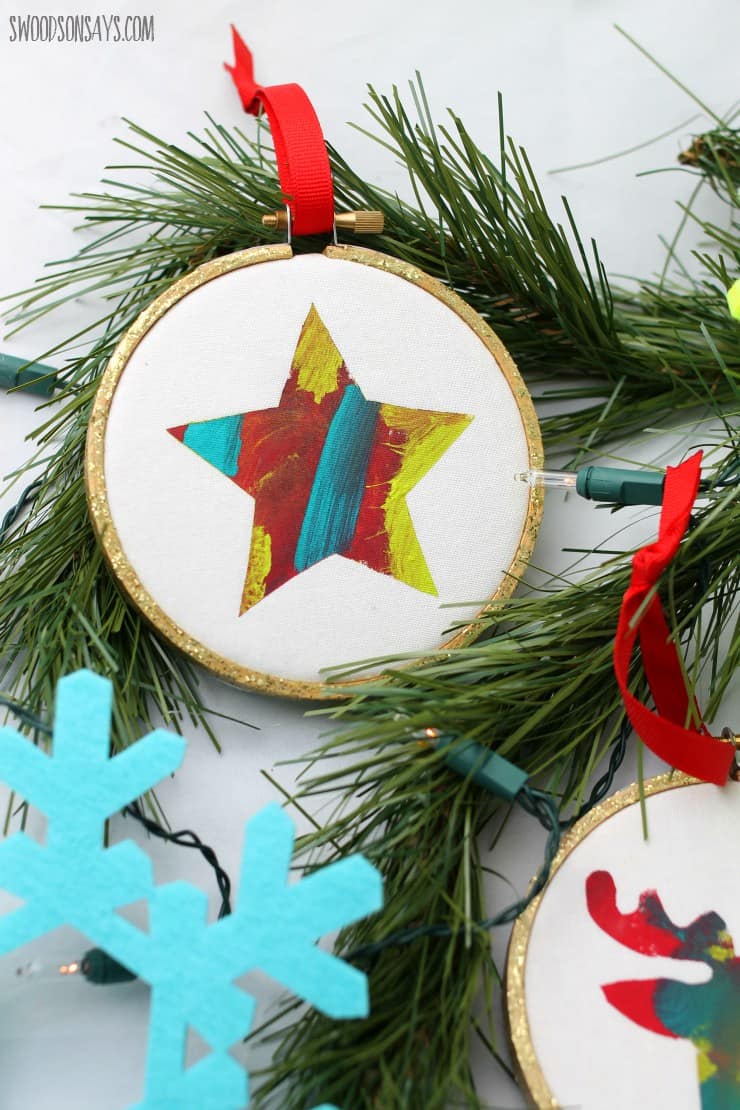 8. So Crafty Snowman
Here is another awesome tutorial from Diana from Sew Very Crafty that would be tons of fun to do with your older kids.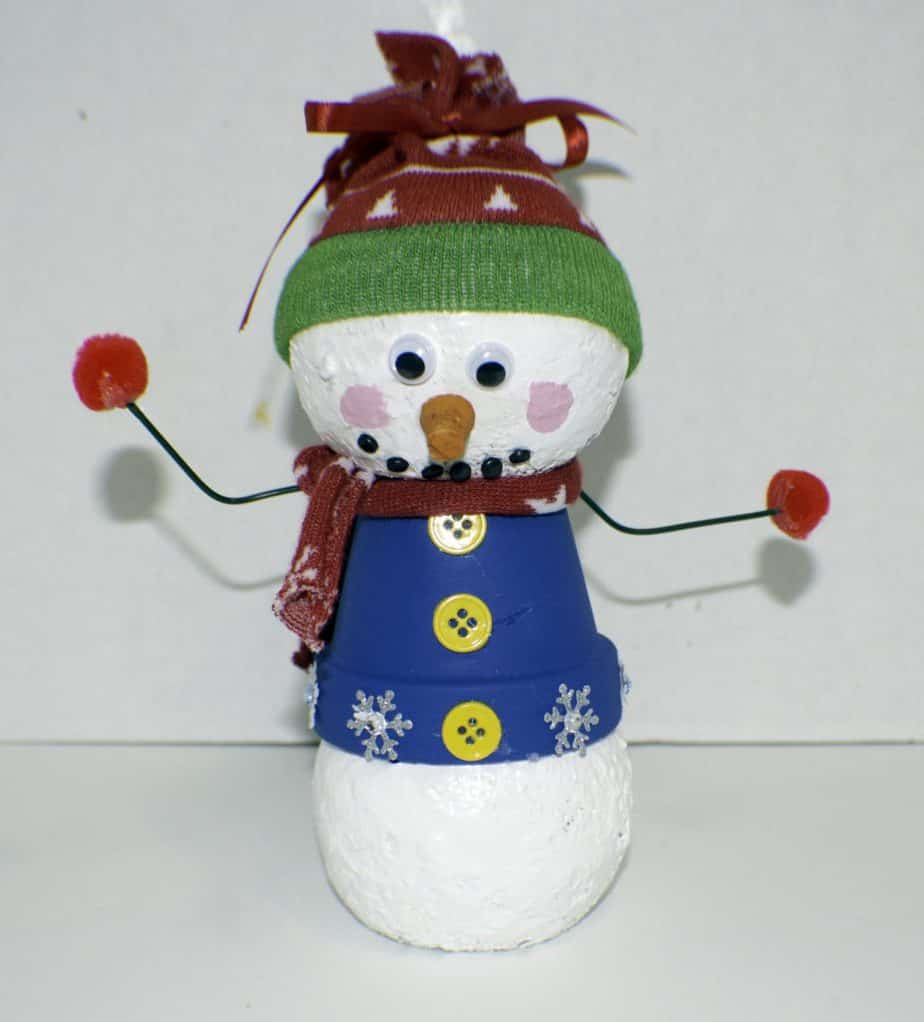 9. Jingle Bird Christmas Ornament
This is another Christmas ornament from Stephanie from Swoodson Says! It requires having a basic knowledge of sewing but her tutorial walks you through each step in the simplest way. The end result is adorable!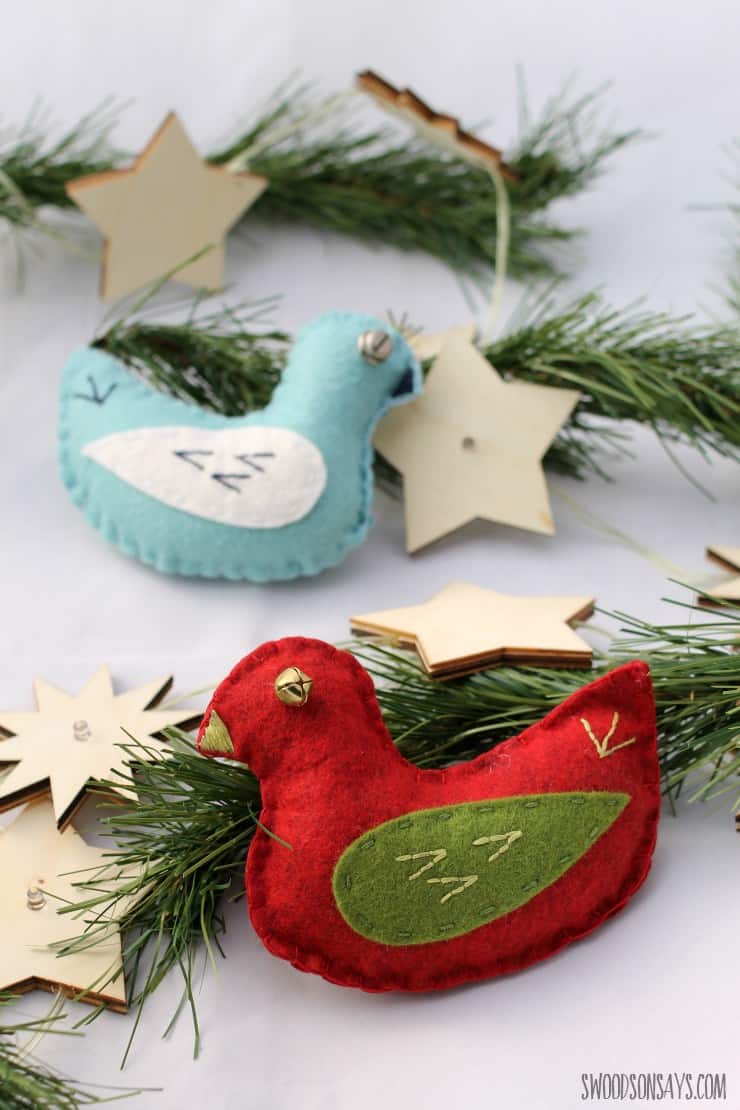 Related: 12 Out-of-the-Box Alphabet Activities for Kids
10. Christmas Reindeer Pops
What is a Christmas Activities post without some baking fun?! Jennie from The Housewife Modern shows how to make these so-cute-I-don't-wanna-eat-it Reindeer Pops! The kids will get to have their fun and then have this yummy treat at the end. WIN WIN!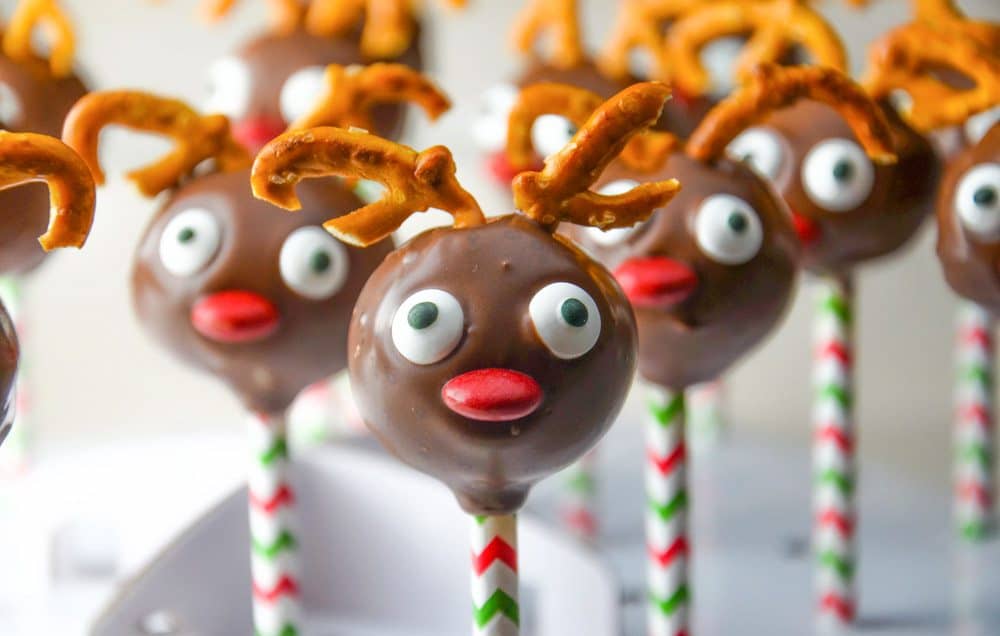 11. Christmas Coloring Printables
Grab these Free Printable Christmas Coloring Pages for some simple Christmas fun. Bekki from Domestic Mommyhood includes traceable Christmas words on them so kids can also learn while having fun! Educational fun is a WIN in my book!
12. Santa and Reindeer Cupcakes
In this tutorial, Kara from The Joys of Boys explains how she decorates these adorable Christmas cupcakes. Imagine how much fun kids will have doing this! The great thing is you don't need to be a Championship Baker to do this! The fun is in the decorating so you can buy the cupcakes or bake them using boxed cake mix. SHHH! I won't tell!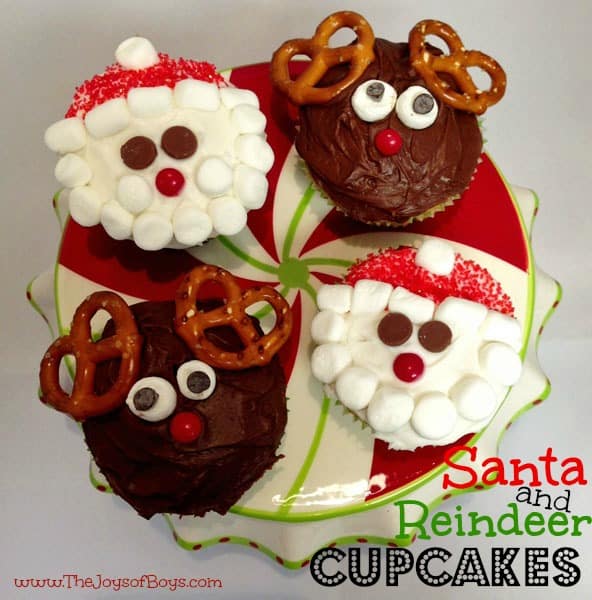 That's it, guys! Hope you have tons of Christmas fun with these Christmas Crafts this year!
Which craft are you going to try first? What other fun activities do you have on your Christmas To Do List this year? Share with us in the comments below. I'd love to hear from you!
Don't forget to share these Christmas crafts and pin for later!
OHH, and I'm on Pinterest!
Until next time,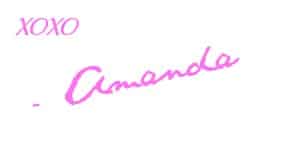 You may also like:
7 Genius Tips for DIY Family Christmas Photos on a Budget
12 Parenting Skills you Need to Adopt if you want to Raise Happy Kids
This ONE Habit can Make you a More Patient Mom