Hey guys! So it's Mid-September and that means that school is in full swing and I'm back out to work. To be honest, I was a little bit worried about how I'd handle blogging this month since I've been home on vacation since I started this blog a few months ago. To my surprise, I'm doing great at blogging with a full time job. I'm great, my family is great, my house… not so much. But like I've mentioned several times before, I have a goal to make a full time income from this blog soon and I know that what you put in is what you get out. So for now, my house wouldn't be the tidiest but once my kids are fed and my family is happy, I will carry on with growing my blog, one post at a time.
Here are some tips so that you too can rock at blogging with a full-time job!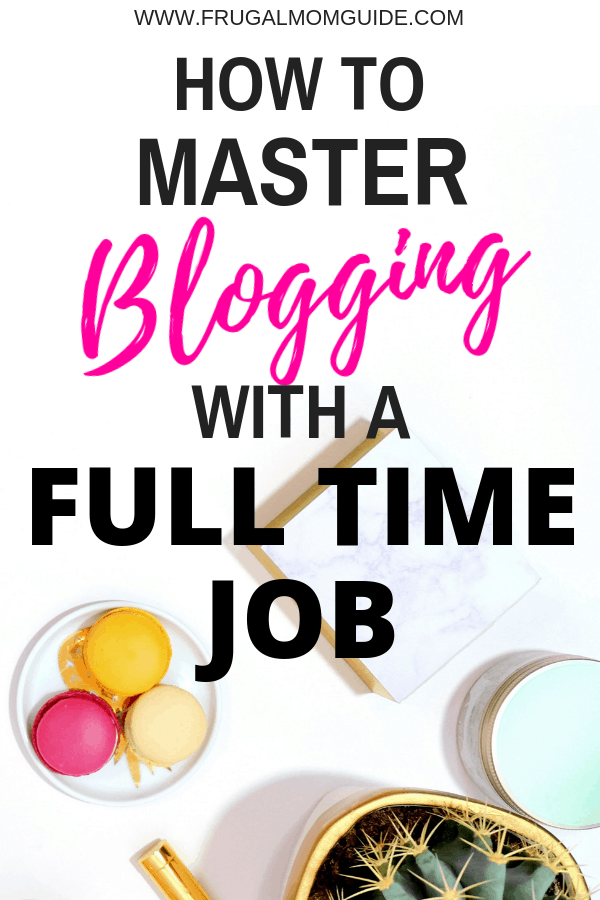 This post may contain affiliate links. You can read our full disclosure for more info.
How to Master Blogging with a Full Time Job
1. Be Organized
The only way to keep up with a busy life is to be organized. This doesn't mean that you'll have everything perfectly in place. It simply means that you wouldn't forget your kid in school and you'll remember to write 'toilet paper' on the grocery list. It means thinking about things ahead of time, planning and writing them down. Because I am CONVINCED that pregnancy brain continues for many, many years after pregnancy itself is over. Right?!
So get a planner (I use this but scrap paper works fine too) and write down appointments, mean plan, plan your blog post topics and decide which nights you'll post. Work out your schedule so that you can write new posts on the nights that you've scheduled leftovers on your meal planner. You know, so you won't already be drained from cooking dinner. Plan, plan and plan some more.
Have a command center to make mornings less chaotic, create a stress-free evening routine, and schedule blog time into your daily planner.
2. Work on your Blog Daily
When planning your week (in the above step), be sure to schedule your blogging tasks. You'll hear some bloggers talk about doing nothing for half the month and see $2984 (or some other high payout number) at the end of the month. Or another new blogger may have published 3 posts and earned $1836. The fact is that most of us new bloggers can't do this. We need to work consistently to publish new content, create viral pins, master SEO, promote new posts, join Pinterest group boards… The list goes on and on.
Blogging can be tiring, especially when you're blogging with a full time job. Some of us nine-to-fivers have a dream to somehow start making a full time income from our blogs. But in order to build a new blog when you also have a full time job, you need to put in the daily work to make it happen.
3. Prioritize
Sometimes we just need to step back and accept the fact that we are human and we cannot do it all. In this case, we need to prioritize. Determine what is important and focus on those tasks only. For me, I need to take care of my family, go to work, blog and clean up the house (a little), in that order. Because grabbing unfolded clothes out of a laundry basket never hurt anyone.
So when I'm forced to prioritize, my blog takes precedence over house chores these days. I know what I'm trying to build and accomplish and this stage of a new blog requires tons of dedication and nurturing. It's like another one of my babies and I know that soon I will start to see returns. So when you're trying to build a blog/rock at blogging with a full time job, prioritizing is a must!
4. Be Efficient & Productive
Seriously, don't waste precious time. I wake up early on a morning to check emails and I wake up late at nights to write my posts. If I ever sit to relax, I'm on Pinterest, reading income reports or material that would benefit me in some way or make me into a better blogger. Being a better blogger means building a more successful blog. There's seriously no room in my life for wasting time on Facebook or doing random nothings.
I totally get that some days when we're brain fried, we'll need a break and that is fine but try to be as efficient and productive as you possibly can.
Related: How I Mastered Pinterest SEO and got my New Blog to Rank High in a Pinterest Search
5. Use Schedulers
So if you know me at all, you would have heard me mention before that I prefer manual pinning. Yes, I know, I'm the odd blogger out. However, going back out to work has forced me to schedule my pins and I've found myself using Tailwind more often recently. I still prefer manual pinning but sometimes (especially when you're blogging with a full time job), you just don't have the time to sit and pin several times during the day. On these busy days, Tailwind can be a lifesaver. Because I hate to sit for hours to schedule pins for the week, I wake up early and schedule pins on the days that I'll be busy (which are most days recently). It takes me about 10 minutes and I don't have to worry about pinning for the rest of the day. That's one thing checked off my To Do List before the clock even strikes 6 a.m. YAY!
***Try One Month of Free Tailwind with this link
6. Get Help from your Village
Sometimes, blogging with a full time job can be hard but you and I both know what goals we have set and what we're working towards. So if you have a village, get help. Let your spouse cook dinner a few evenings or let your kids go to your mom's if she asks. Sometimes you just need that extra hour to work on your pins or to change up your blog design. Every little bit of work you put in counts. Blogging is no different from any other job (well except the fact that it is really awesome and lets you be your own boss!). Remember you are working on this to provide your family with a better life.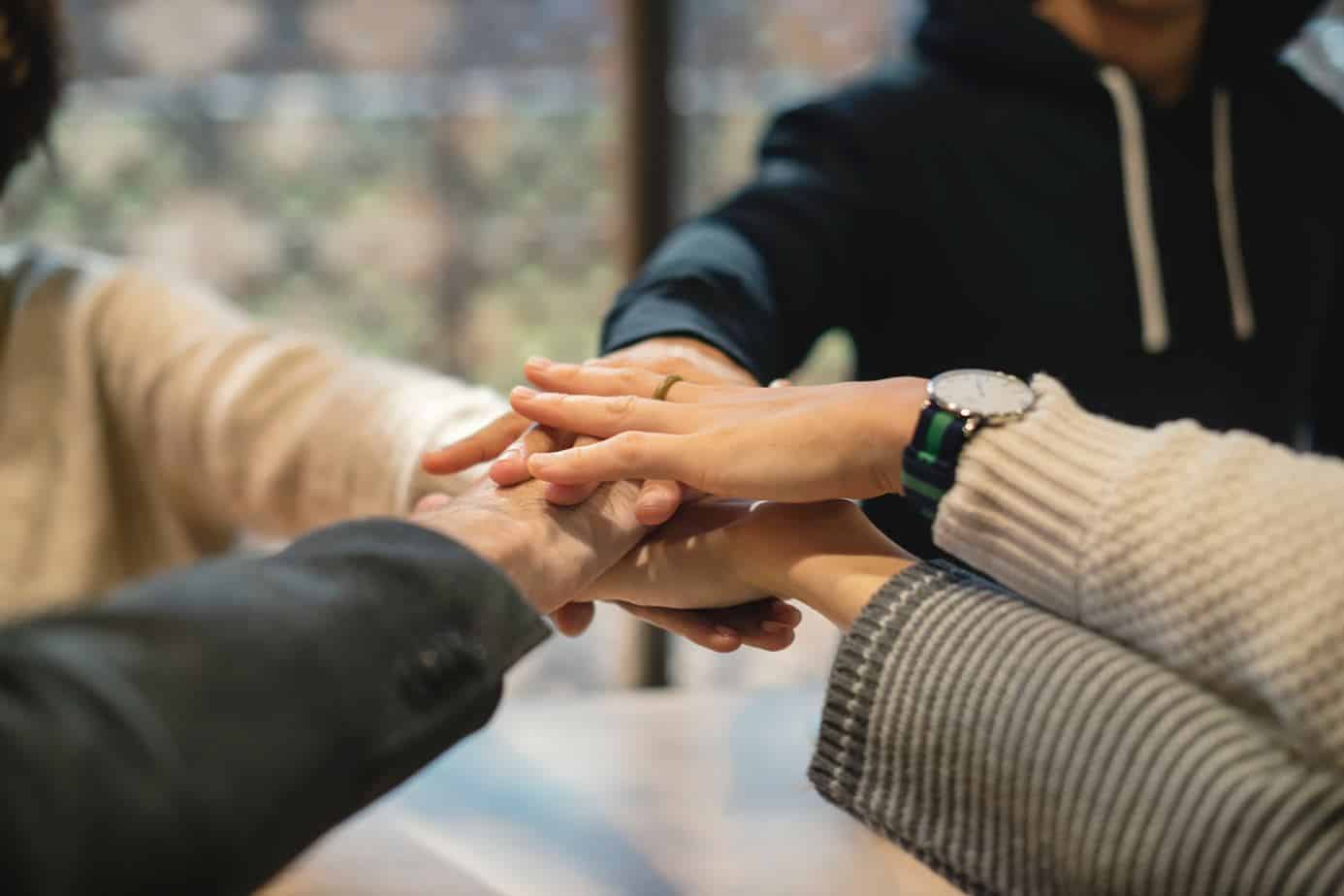 7. Remember the 'Why'
Did you start blogging to make a difference? Was it to have a creative outlet? Or maybe it was a way for you to supplement your monthly income so that you could finally get out of debt? Whatever is it, always remember the 'why.' Remember 'why' you started blogging in the first place. Anytime you feel overwhelmed or like giving up at 'this blogging thing' just remember your 'why.' Think about your end goal and imagine yourself getting there. That should do the trick. You'd be motivated to work even if you're dragging 'butt tired' from your nine-to-five.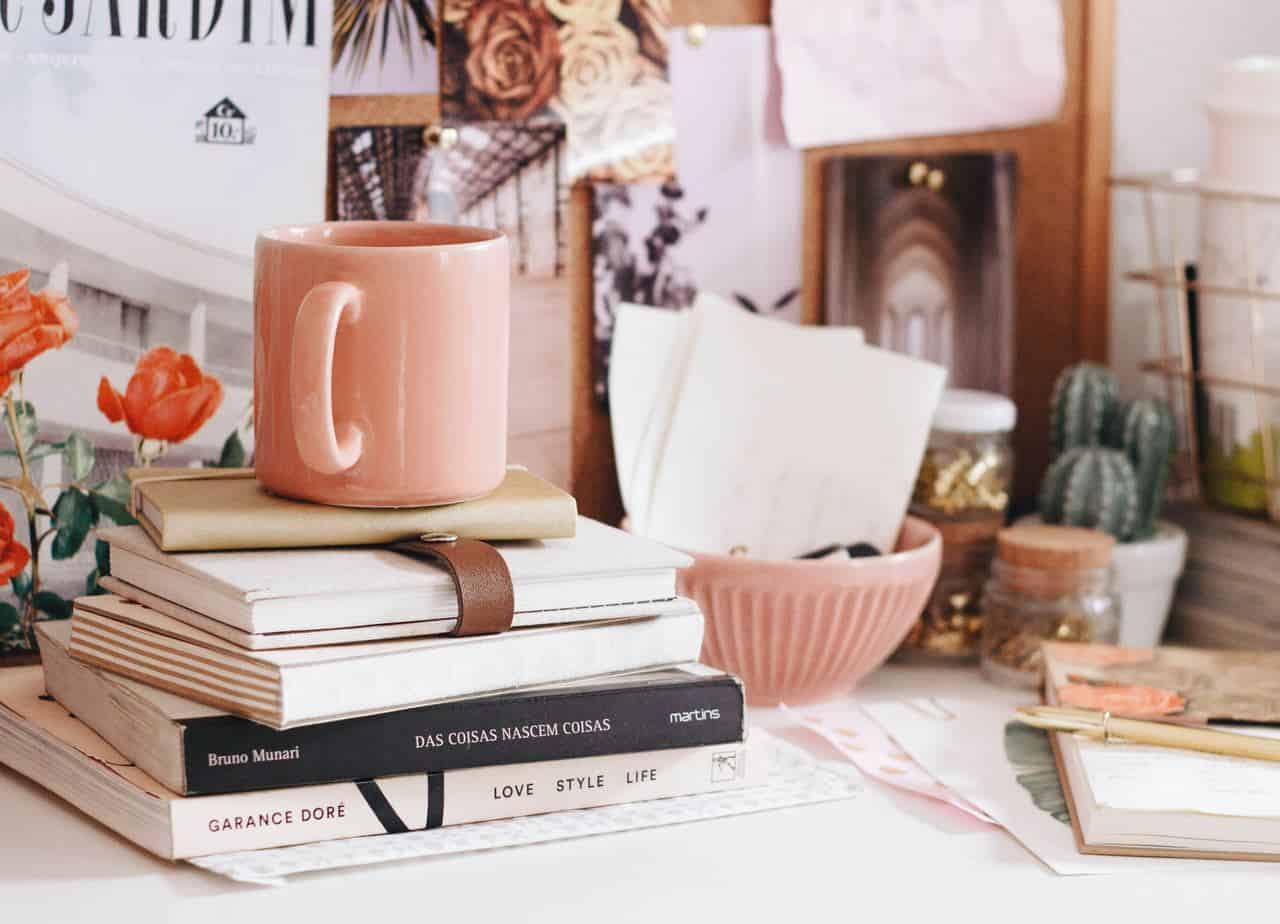 Numerous bloggers have grown successful blogs (with full time blogging incomes) while working a full time job too. Why can't you do it too? Just remember that what you put in, is what you get out!
Additional Resources to Make your Blog a Success:
Tailwind – Can be used to schedule pins on Pinterest. FYI, most bloggers report that Pinterest drives over 90% of their blog traffic so if you can't keep up with manual pinning on Pinterest everyday, Tailwind is the way to go. Tailwind Tribes can also help boost traffic to your blog. Get a free month of Tailwind here.
Grammarly – Helps proofread and edit your blog posts to reduce grammatical errors. Get a free month of Grammarly here. The free version of Grammarly is just enough!
Pinteresting Strategies – The book that helped me triple my pageviews in my second month of blogging. It is written by Carly from Mommy on Purpose and she outlines all of her Pinterest Strategies that took her from 0 – 200K pageviews with a new blog. She was also making a full-time income by her 9th month of blogging. A great buy for a great price!
Are you trying to master blogging with a full time job? What other tips do you have for other nine-to-five bloggers? I'd love to hear from you!
Don't forget to share and pin for later!
OHH, and I'm on Pinterest! 🙂
Until next time,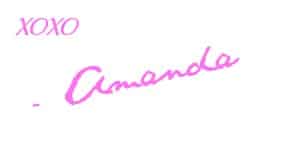 You may also like:
The 30 Days Increase Your Blog Traffic Challenge
How I Made $200+ in my First Month of Blogging
How I Tripled my Pageviews and Earned Money in my Second Month of Blogging
HEY! PIN ME FOR LATER!