A Comprehensive Guide on How Each Cash App Hack works + Tips to Make More Money
Who doesn't love hacks that can make you more money? With Cash App becoming increasingly popular year after year, it's no wonder we're all looking for the best Cash App hacks to help us increase our money stash!
Hacks make life easier, and so, each Cash App hack on this list can help you grow your earnings, and also make your Cash App user experience all the more enjoyable!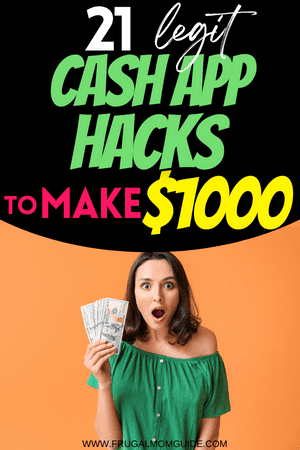 This post may contain affiliate links. This means that we may make a commission if you make a purchase via a qualifying link (at no extra cost to you!). You can read our full disclosure for more info.
What is Cash App?
Cash App is a financial platform that can be used to make payments, save money, invest, and conduct other financial transactions.
It has become quite popular in recent years and has millions of users in both the US and the UK! In fact, according to this article on Earth Web, Cash App currently has over 44 million active members!
Clearly, Cash App is the place to be, when it comes to organizing and handling your finances!
There are actually many really impressive aspects of the Cash App platform, including the option to create unique $Cashtags to name your account, getting access to (and designing) a Visa debit Cash Card which is linked to your account, and even having the option to design these Cash Cards yourself!
Overall, the Cash App platform is extremely convenient, making it in demand for various types of financial transactions every day.
Of course, there are many hacks that make the app easier to use, and better yet, ones that can make you extra money too! Say what?! Cash App hacks that can make me more money? Yes please!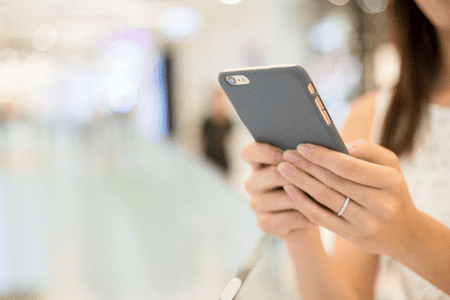 12 Cash App Hacks that Really Work
1. Swagbucks
Swagbucks is a site that can be used to make more money to be added to your Cash App money stash! If growing your Cash App savings is a goal of yours, Swagbucks will help you achieve this in no time!
Better yet, you can do it from home, whilst sitting on your couch. In fact, any time you have a few minutes to spare throughout the day, just whip out your phone and open the Swagbucks app!
Swagbucks gives you access to thousands of surveys to complete, games to play and videos to watch – all of which they'll pay you to do!
So, one of our top Cash App hack recommendations is using an app like Swagbucks to make money that can be transferred to your Cash App balance!
Swagbucks has paid out over $790 million to their members to date! Believe it or not, you can get in on this money instantly! You can start earning straight away by grabbing a $10 Welcome bonus when you first sign up!

2. InboxDollars
What's better than using one site to make extra money from home? Using two (or more!) sites to make extra money from home, of course!
InboxDollars offers a variety of ways to earn money that can be added to your Cash App balance to grow your stash.
You can get paid to take surveys, watch funny videos, search the web, read emails, and several other things that you usually do every day anyway!
Be sure to grab this $5 Sign-up Bonus when you get started!
3. MyPoints
Like Swagbucks and InboxDollars, MyPoints can also be used to make money and grow your Cash App balance.
You'll get paid for completing paid surveys, searching the web, shopping online for your everyday items etc.
MyPoints and Swagbucks both fall under the same "parent company" and they actually encourage you to use both sites for double the money! How's that for a Cash App hack to increase your Cash App money?
Even if an app doesn't pay directly to Cash App, work your way around this by sending your funds from PayPal to your bank account, and then from your bank account to Cash App.
Sites like MyPoints make growing your Cash App balance online the easiest thing ever! Get started with your earnings immediately with this $10 Welcome Bonus.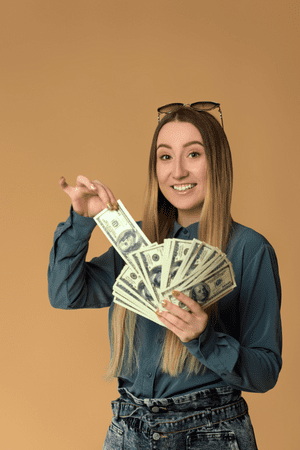 4. SurveyJunkie
Survey Junkie is another legit option for earning money online by taking surveys. Survey Junkie is quite popular and is a big player in the "online surveys" realm.
Just share your feedback on brands, services and products, and you can be banking a few extra hundreds in your Cash App account each month!
Survey Junkie also offers additional ways to boost your earning potential. Combined with these Survey Junkie hacks, you can make a small fortune – to be added to your Cash App balance of course!
5. Drop
The best Cash App hacks will always be the ones that can make you extra money with little to no effort. And this is exactly where Drop comes in!
The Drop app provides you with an abundance of opportunities to earn money from the comfort of your couch. And all of these earnings can be used to increase your Cash App stash!
Drop makes it super fun and easy to earn money! Trying to kill some time while waiting in line? Make money (and kill boredom!) by playing a game in the app.
Need to place an online grocery order? Get paid to place your order through the app! This is at no extra cost to you!
Seriously, the Drop app is a must! Start earning with Drop and watch your Cash App savings grow.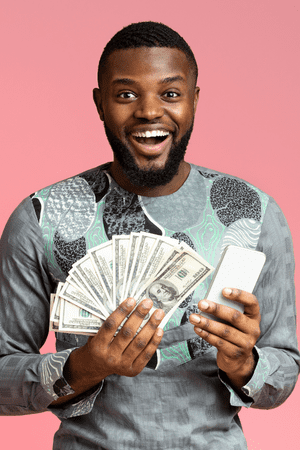 6. Cash App Referral Hack
Don't let your Cash App referral code sit in a corner collecting dust. By doing this, you're leaving money on the table. Get that baby out and put it to good use!
What is the Cash App referral code? Well, Cash App will pay you for getting the word out and for encouraging friends to join their platform. For every friend you refer, you can get a $5 to $15 bonus added directly to your account!
Every Cash App user has a unique referral code that can be found in the app. Once friends use your referral code when they sign up and send $5 or more to someone within 14 days of entering your code, you'll get a cash referral bonus. Every single time! It's like the Cash App hack of getting unlimited free money!
But, wait. It gets better!
Once they use your code, they'll also get to cash in on a free $5 bonus, plus you'll receive your free referral bonus! Free money for them, and free money for you! It's definitely a win-win!
Go to the app and get your referral code to start sharing around, if you weren't doing this before. By the way, ours is DKTGTCX. (Use it for a FREE $5!)
You can share your code via your social media platforms, WhatsApp chats, or even on flyers around town!
Don't forget to add that people who use it will get free money too! It's the perfect "you scratch my back, I'll scratch yours" scenario. Be sure to take full advantage of the Cash App referral hack to make more money!
FAQ
How do you get free referrals for Cash App?
If you want to cash in on the unlimited free referral bonuses from Cash App, you'll need to share your referral code with everyone you know! Encourage them to sign up and send their first payment so that the both of you would be able to benefit from the free bonus money.
You can share your referral code through your social media accounts, to friends, family and coworkers by word of mouth, or even by printing your code and sticking them up as posters throughout your town.
Be sure to entice them with the very attractive $5 welcome bonus offer that they can take advantage of!
7. Cash App Flip Hack
How about a Cash App hack that legitimately helps you flip your Cash App money? Yes, there are ways to use the existing features of Cash App to turn your money into more money!
For example, you can take advantage of Cash App's "invest feature" to invest in the stock market or cryptocurrency (Bitcoin). You can even choose to "auto invest" by allocating a specific amount of money to be invested, at a fixed number of times per month.
Once you follow basic investment strategies, you can actually "hack" your way to thousands of dollars!
8. $750 Cash App Hack
This Cash App hack is a legit way of making a $750 Cash App reward for answering surveys, signing up for subscriptions and mobile apps, and completing other tasks (called "deals").
This reward opportunity is hosted by sites like Flash Rewards, Reward Wizard and RewardZone USA. The entire process from start to finish can be long, tedious and difficult. However, once you follow-through and complete all 20 deals, you can be cashing out on a sweet $750 deal!
FAQ
Can you get free money on Cash App?
Yes, there are a variety of ways to get free money on Cash App! Firstly, you can use someone's referral code to get a free welcome bonus when you first sign up for your Cash App account. You can then share your own unique referral code to make unlimited referral bonuses!
You can also get free Cash App money by entering giveaways and sweepstakes, such as Cash App's very own Super Cash App Friday on Twitter. If you're lucky, you can get hundreds of dollars added to your Cash App account, free!
Don't forget that getting free money on Cash App can also be as simple as asking your friends and family, or even by sharing your $Cashtag or QR code.
9. Cash App $5 Hack
When people talk about the Cash App $5 hack, they're either referring to getting a free $5 on Cash App (using a referral code such as ours: DKTGTCX), or they're talking about taking $5 and turning it into $10. The latter is sometimes called the $5 to $10 Cash App Flip.
This Cash App hack can easily double your five bucks. All you need to do when you first sign up is enter your debit card / bank account info and send your first $5 payment from your Cash App balance. Cash App will reward you with a $5 bonus just for doing this.
Here's the strategy behind this hack. Send your first $5 to a friend or family member, explaining to them that they need to send it back. You would get your $5 sign up bonus, plus your $5 that you sent would be returned to you.
$5 + $5 = $10
FAQ
How do you get $100 on Cash App?
There are a variety of ways you can get $100 on Cash App. You can use a combination of these Cash App hacks to start building your funds. Be sure to grab your free $5 when you first sign up by using a referral code. You can then double this to $10 by using the Cash App $5 hack, explained above.
Additionally, using get-paid-to apps and sites like Swagbucks, InboxDollars and Survey Junkie to make money online will help you add to your Cash App funds and to grow your account.
You can also double down on your savings by using the Cash App boost hack, because money saved is money earned. Don't forget to use traditional methods too – selling items and asking for payment via Cash App, having your regular income deposited into your Cash App account, and by simply asking friends and family.
10. Cash App Boost Hack
"A penny saved is a penny earned" and Money managed is money multiplied" are two sayings that emphasize that it is just as useful to save and manage money as it is to earn more.
Many of the Cash App hacks on this list highlighted ways to make more money and grow your Cash App money balance. However, it's important to remember that less money spent means more money in your wallet (even if it's virtual).
This is why the Cash App Boost hack is a great way to take advantage of discounts when you use your Cash Card at specific merchants. For example, you can utilize these deals and savings when shopping for groceries, at selected restaurants, and at some online stores.
You even have access to a one-time discount offer of $100 off any purchase, if you have received a $300+ direct deposit into your Cash App account.
$100 saved on a purchase that was necessary means that you'll have $100 extra in your bank account. Don't miss out on the Cash App Boost hack!
11. Super Cash App Friday
If you want more money on Cash App, you should never miss out on Super Cash App Fridays!
Super Cash App Fridays is the name given to a giveaway that is hosted by Cash App, usually on Twitter, on Fridays! All you have to do to qualify is leave your $Cashtag in the comments, and then cross some fingers (and say a prayer!).
Cash App will usually choose a few lucky winners who will receive hundreds of dollars, or an equivalent bitcoin investment. Dropping your $Cashtag in the comments will literally take you a few seconds, and you never know, you just might be a big winner.
You should always make the time to enter these sweepstakes on a Friday. This is such an easy Cash App hack that opens the opportunity for you to win big Cash App bucks.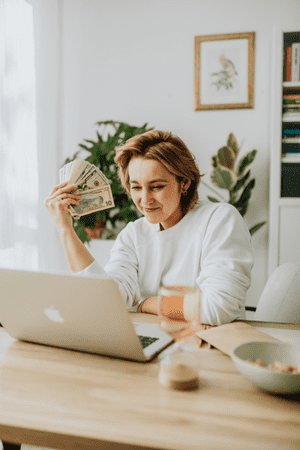 12. Share your $Cashtag & QR Code
You already know about sharing your $Cashtag in the comments to win Cash App money, but did you know you can also share around your QR Code too?
Yes, once you're on a mission to grow your Cash App funds, you should not miss out on a chance to get free Cash App money. And this is exactly what sharing your QR code will do for you!
Your QR code makes it all the more easier for people to send you money, as all they need to do is open their camera and scan your code. You never know who will be in a generous mood when it comes to their money.
All you have to do is print the code on paper, with a short and sweet story of why you're trying to grow your funds. Stick these up around town and share on social media. Now, watch your stash start to grow!
Avoiding Cash App Scams
Cash App Hack Free Money Glitch
There is no free money glitch when it comes to Cash App, and so, this is not a legit Cash App hack. Additionally, Cash App money generators are not a genuine source of legit Cash App money. Do not click on strange links or download strange applications to your computer or phone.
In your quest to build your funds using Cash App hacks, you should still be smart and let good sense prevail. Remember that there are many scammers in the online world, just waiting for you to have a lapse in judgement.
Most times, if it sounds too good to be true, then it probably is! Stay away from any unrealistic ways to earn money, including the $100 to $800 pyramid scheme. Also remember that you should never share your login details and other sensitive data with anyone!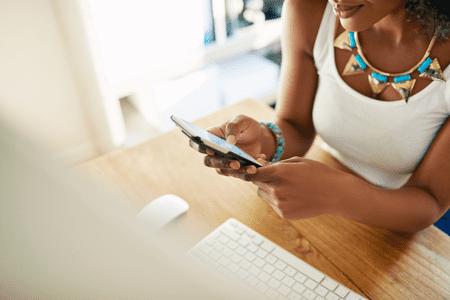 Additional Info on Cash App Hack for More Money – FAQs
How do you get the $30 referral bonus on Cash App?
You may notice that some people offer higher referral bonuses than others. Some people claim that you will receive a $15 welcome bonus when you sign up using their code. Others may state that the referral bonus from their code is as high as $30!
The Frugal Mom Guide's referral bonus is $5. Everyone who signs up using our code will receive a $5 bonus. This amount was automatically assigned, and we had no option to select a higher sign-up bonus.
Most others also have a referral code that will get you $5 only. Be careful of persons who lie by stating that their code will get you a higher amount. Unfortunately, you may find that when you enter the code, it's only good for $5. By then, it's too late since you cannot remove a code that has already been redeemed.
Generally, you cannot change your referral bonus to a $30 value.
Related Posts on Cash App Hacks that Really Work
21 Legit Cash App Survey Sites & Apps to Make Money from Home
A Random Person Sent me Money on Cash App – What Should I do?
100+ Free Cash App ATMs Near Me to Avoid the Fees
Final Thoughts on Cash App Hacks
These Cash App hacks are a great way to make money online and grow your Cash App funds. You can even use several of these options together to increase your earnings.
Do you know of any other legit Cash App hacks to earn money on Cash App? Share with us in the comments below. We'd love to hear from you!
Don't forget to follow us on Pinterest, Instagram and Facebook for more money chit chats, frugal living tips and side hustle inspiration!
Liked this post? Pin it!
12 Legit Cash App Hacks that Really Work to Make Money