Cash App Flip Methods: The Do's and the Don'ts!
In a desert of Cash App scammers and fakes, there is an oasis of truth! You may be missing out on solid money making, Cash App flips if you totally rule out the platform.
Even though most Cash App money making schemes are fake, there are a few legitimate ones! A Cash App Flip is a real thing, you just need to know which ones to attempt.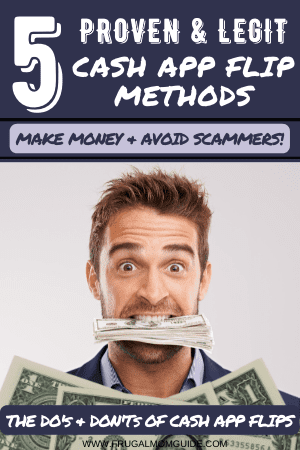 This post may contain affiliate links. This means that we may make a commission (at no extra cost to you!) if you make a purchase via a qualifying link. You can read our full disclosure for more info!
With so many warnings posted online, there is almost a stigma against pursuing a Cash App flip opportunity. Even though there is a lot of truth to the warnings, there are five legitimate methods to flip money with Cash App.
If you are looking for "Cash App flips" or "cashapp flips", you are in the right place and we've got you covered! Just note that "Cash App" should be separate words.
If someone is offering to point you to "cashapp flips" or a "cashapp flip", take that as an immediate red flag and stay away from it!
Let's dive in and see how you can safely earn money with Cash App flips and stay clear of the many Cash App flip scams out there!
What is Cash App and how does it work?
At the very least, Cash App is an app for transferring money. The app can be used to:
• Send Money
• Receive Money
• Spend Money
• Invest Money
Cash App was created by Block, Inc., an American company that specializes in financial services and electronic payments.
They are a publicly traded company on the New York Stock Exchange. Additionally, the CEO of Block, Inc. is Jack Dorsey who is the co-flounder of Twitter.
Basically, all that information was just to completely warm you up to the fact that Cash App is 100% legitimate and not a forum overrun with scammers, pirates and poachers as it is sometimes made out to be.
Users download the app and create a free account to be able to send money to and receive money from others, in the same country.
To get going, you are asked for a phone number or email address, a debit card number and you are required to set up a unique username called a $cashtag.
You can then utilize the platform to perform your required money transfers or Cash App flips as you choose. Money can be transferred from your debit account to the app and vice versa as needed.
One point to note about Cash App that sets it apart from the other money transfer apps is that you can also use the platform to invest money.
Additionally, you can request a Visa debit card (called a Cash Card) to make purchases at any point of sale terminal or even withdraw cash from the ATM, using your Cash App funds.
Note: Never send money to a random stranger on Cash App. Ideally, it should always be people you know and are familiar with.
In the event you are using Cash App in order to send payment to a stranger for a particular sale or service, you should thoroughly scrutinize the person receiving in order to safe guard yourself as much as possible.
What is a Cash App Flip?
A Cash App flip is the process of utilizing the Cash App application to make money, from an existing sum. You use the app to turn some money into more money, similar to any other money flipping concept.
Flipping money is a very common concept where the goal is to use some money to make more money. Essentially, using a strategy or series of strategies to grow your money.
Retail arbitrage or flea market flipping are common ways to flip money. You can check out the details on 41 ways to flip money if you want further clarification on the subject.
When it comes to flipping money on Cash App, you're basically using the existing features of the app to legitimately earn additional funds.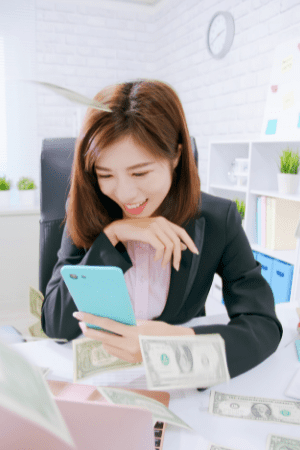 Are Cash App Flips Real and Legitimate?
Yes! Even though there are a host of Cash App flipping scams floating around, there are several legitimate methods to earn money with Cash App flips. As long as you attempt a Cash App flip technique that is recommended in this article, you are safe!
Let's be real though, most persons are interested in making a quick dollar and it would be sweet if you could become super rich flipping money quickly. Unfortunately, Cash App flips don't exactly work that way!
You will definitely make enough money from flipping money on Cash App, to buy yourself some new clothes or to eat out from time to time. However, you probably shouldn't quit your day job.
If done right and you're persistent enough, you're looking at a couple hundred bucks ever so often.
So be nice to your boss and continue grinding, while you rake up some extra money to spend on your next vacation with these Cash App flips!
5 Legit Ways to Make Money with Cash App Flips
Now put aside those get rich quick schemes that you probably have in your head. Legitimate Cash App flips don't work like that!
If anyone claims that they can get you rich, make you thousands or even hundreds of dollars with a single Cash App flip and in a short period of time, they are more than likely trying to lure you into a Cash App Flip Scam.
Now let's explore the ways you can actually do a Cash App money flip.
1. The $5 to $10 Cash App Flip
The $5 to $10 Cash App flip is a one time opportunity to double your money when you first sign up with Cash App.
Cash App offers an incentive of $5 when you sign up to their program. In order to get it, you need to enter your debit card information and transfer your first $5 to another user.
Upon transferring $5 or more, for the very first time, you would be rewarded with $5 cash back.
Here's the Cash App money flip strategy to go with this: Send your first $5 to a friend or family member, after explaining to them that they need to send it back.
You would get your $5 sign up bonus, plus your $5 that you sent would be returned to you.
Voila! $5 + $5 = $10!
Of course, you would need to work with a trusted family member or friend in order to make this happen.
2. The Unlimited $5 to $15 or $30 Cash App Flip
Invite friends to sign up with the app and get paid. As easy as pie and possibly the most straight forward Cash App flip out there.
As long as your friends enter your invite code, from their newly created account and send $5 or more to someone within 14 days of entering your code, you get a cash referral bonus. Every time!
The more persons that you get to sign up, the more you get paid.
One point to note is that the referral bonuses that are assigned to users are not fixed but can be as high as $30. I got assigned $15 when I started.
You can see your specific invitation bonus when you tap your profile icon on the app's home screen.
Considering that you can get paid $15, or even $30, for a friend signing up and transferring just $5 is a great deal if you ask me.
That's money flipping on Cash App 101! No scams, just using the system to your advantage.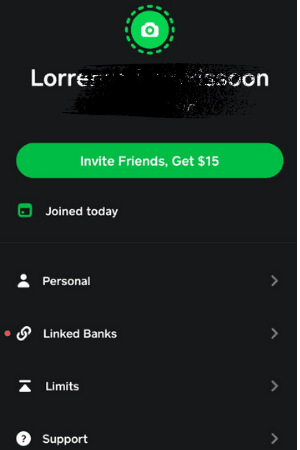 3. The Flipping Stocks Cash App Flip
Flipping money on Cash App doesn't get better than investing in stocks, with the app. You heard that right…Cash App actually has a feature that allows you to use your account to invest in the stock market!
You can set up recurring transfers from your Cash App account, using the Auto Invest feature to allocate a specific amount of money to be invested at a pre determined frequency.
With the Cash App Auto Invest feature, you can commit to investing without being dissuaded by momentary market fluctuations. You also get all the details with regards to the associated transaction and trading fees, ahead of time.
Once you follow the basic strategies with regards to investing in stock, such as setting up a diversified investment portfolio, buying and holding, and investing in established companies, you can Cash App flip your way to thousands of dollars.
Obviously, performing Cash App flips via the stock market can get you on your way to becoming a millionaire but this would take a bit of time and solid investment strategy. This is definitely not an overnight feat.
However, it is only fair to give credit where credit is due (no finance pun intended), and acknowledge the fact that flipping money on Cash App does have the potential to make you rich.
If you are someone who has been fascinated by the idea of investing in stocks, you can consider the Stock Market Cash App Flip Method!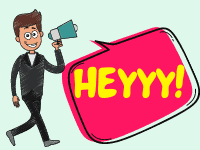 Interested in investing in stock without putting out too much cash?
Start by investing your spare change! Check out Acorns!
4. The Flipping Bitcoin Cash App Flip
We are all familiar with the new cryptocurrency craze that has hit the world and on top of them all is Bitcoin.
Being as progressive and revolutionary as Cash App is, they have also included the option for flipping Bitcoin on Cash App.
You can Auto Invest a certain percentage of your Cash App balance into Bitcoin, in a similar manner to the Stock Market investments we discussed previously. You can also buy and sell as you wish, while being aware of the associated fees.
There is also the "Paid in Bitcoin" feature which allows Cash Card holders to have their direct deposits automatically invested in Bitcoin.
You can have as little as 1% or up to 100% of your deposits converted into Bitcoin, with the option to alter whenever you wish.
This groundbreaking feature of Cash App puts it into a league of its own, when it comes to money transfer electronic platforms.
Please note that all basic warnings and advice with regards to investing in Bitcoin still applies, due to its volatile nature. Cash App actually discusses these details within the app itself so investors are aware of the risks.
Remember to never invest money that you are not willing to part with!
However, investing in Bitcoin has to be recognized as a totally legitimate and solid option for Cash App flips.
5. Flip Items with Cash App
The last Cash App flip method that needs to be highlighted is flipping items for cash, using the app. Make use of the convenience of the app to get your flipping business going and to take it to the next level!
Buying and selling used goods, retail arbitrage, flea market flipping, decluttering your home by selling off unwanted stuff, renting out unwanted items and space…the list of items that can be flipped can go on forever.
Flipping items for cash, with Cash App, is limitless!
Everyone hates using cash these days. However, not all small businesses can be easily equipped with a point of sale terminal.
Your main downfall to taking off and achieving greater success may be the fact that you should be accepting electronic payments.
Think about it…if every business place accepts Visa payments, why shouldn't you? Especially since you have the option with Cash App.
A quick and user friendly electronic method of transferring money is definitely the best way to do business. When it comes to a flipping business, make it count by flipping money on Cash App!
All bonus features aside, Cash App is essentially a money transfer app. Therefore, it provides a method to pay for products as well as an avenue to receive payments for goods and services.
Therefore, it is a solid avenue for you to handle payments and is definitely the direction you should be heading. As a seller and a buyer!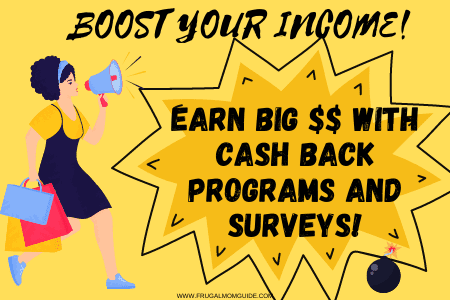 SUPPLEMENT YOUR INCOME BY SIGNING UP FOR FREE GIFT CARDS & CASH!
(I make $1000+ from these sites!)
Swagbucks gets you free gift cards, cash payout via PayPal (can cash out after earning as little as $3), plus you'll immediately get a $10 sign up bonus!
Survey Junkie's benefits include gift cards, cash payout via PayPal (a low minimum payout of just $3)!
With MyPoints, you'll get gift cards, cash payout via PayPal (with just $5 needed to be able to cash out), plus a $10 sign up bonus!
Join InboxDollars for gift cards, cash via PayPal ($30 minimum payout) or personal checks, plus a $5 sign up bonus.
Sign up with Reward Survey and grab a $30 sign up bonus!
Cash App Flips to Avoid (The Cash App Flip Scam)
The Money Circle Cash App Flipping Scam / Cash App Pyramid Scheme
This scam is also popularly known as the "I turned $100 into $800" Cash App Scam! Stay away from it!
Scammers reach out to you in your inbox, via social media DMs or text messages, claiming to be able to turn $100 into $800 or more if you join their program.
They say that you'd be next in line to receive the payout and you should get on board with them.
Some claim it's a Cash App game or sweepstakes and try to convince you that the payout and possibilities are real. Once you wire the money, you can pretty much kiss it goodbye.
Note that scammers would actually pay out from time to time to a few persons. However this is just a ploy with the hope that those persons become convinced that the game or investment opportunity is actually legitimate.
They would then recommend it to their friends and family members, convincing them to join.
Therefore, unsuspecting persons actually become pawns in the hands of scammers. They unknowingly bait others into getting scammed and eventually get burnt themselves.
All pyramid schemes eventually collapse! Do not send any cash to anyone claiming they can multiply it in minutes or hours!
Only the sign up bonus hack and referral bonus tip pays off quickly and $5, $15 or $30 is the best that it can get!
The Investment Agent Cash App Flip Scam
Everything that you need to know and do with regards to investing in Bitcoin or stock is already on the app itself. If you have any additional questions, you can contact Cash App directly.
There are persons that pose as specialists in handling Bitcoin or investing in stock via the Cash App investment programs. Stay away from this! This is another scam.
As soon as you allow these strangers to access your funds to invest on your behalf, you would be scammed and your money stolen.
When it comes to investing in stock and Bitcoin, there is always the possibility that your money could be lost. So you should be willing to part with it. This disclaimer is stated upfront and is a reality that all investors need to accept.
Scammers are aware of this and exploit the adventurous attitude of their victims. It's easy to peg the lost money on a bad investment when you were actually swindled.
Take care of your Cash App flips and investments in Bitcoin and stocks, yourself!
The Cash App Flip Software Scam
Scammers will send you a link from time to time via text message, DM or email. They claim that it's a special software, shortcut or some sort of link associated with Cash App. Do not click it!
These messages can get very creative and convincing. You may think that it's actually legitimate but you need to look out for small hints in the message to prove that it's a scam.
Many times there would be spelling errors or discrepancies in the sender's email address that would be a dead giveaway.
Just to be certain, don't click on any links as this would give the scammer or hacker access to your account and they could steal your funds.
There are no Cash App software programs or promotions currently in existence so just don't click the links!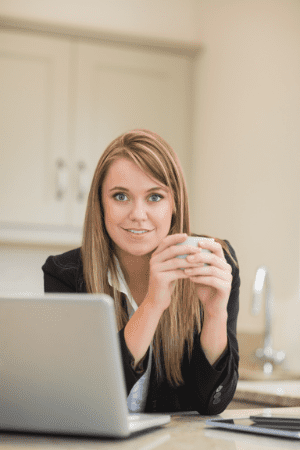 The Check Payment Cash App Flip Scam
Ever since checks were invented, there have been check related scams floating around.
You may be approached to do someone a favor and to send some cash to them via Cash App in exchange for a check that they don't have time to cash out.
For example, they may want you to wire $100 in exchange for a $200 check because they have some fees to pay and the hold time on the check would make them miss their deadline.
Do not send any money to any stranger, in exchange for a check. The check will bounce and you will lose your money!
You definitely don't need to send money, via Cash App, to any stranger as "mailing" or "processing fees" for a check that you've mysteriously "won" or "inherited". They are all scams!
Frequently Asked Questions for Cash App Flips
FAQ: Is Cash App flipping real?
Flipping money on Cash App is absolutely real! You can legitimately flip money with the app, utilizing certain techniques.
However, not all advertised Cash App flip methods are real or legit. Only the five methods discussed in this article should be attempted.
Stay away from any other advertised method as it would more than likely be a scam!
FAQ: How does money flipping work?
Money flipping is simply taking a sum of money and using it to make more. It's basically growing or multiplying your money, using a particular method.
Buying and selling items, flipping products and flea market flipping are very popular methods of flipping money. You spend some money but in the end you make more.
Similarly, a Cash App money flip works by allowing you to sign up for the app, transfer your first $5 and then utilize one of the five strategies discussed, to make even more money from the app.
FAQ: Can you flip money on Cash App?
You can definitely flip money on Cash App utilizing any one of the five Cash App flip methods discussed in this article. They are all real, legit and make you money.
You just need to decide how much money and time you want to invest. The money making possibilities are there.
Earn as little as $5 instantly or thousands of dollars over time. The choice is yours.
FAQ: How do Cash App flips work?
You can pick any of the five methods discussed to start flipping money on Cash App. You can even apply all techniques if you are willing to invest the time, effort and the required capital.
You can earn as little as $5 instantly or a few hundred in a few days or weeks (with some effort). This would require you to coordinate with friends and family in order to round up additional sign ups for the app.
This is all completely legitimate!
If you are willing to invest larger amounts of money, you can even earn thousands of dollars over time if you use the app to invest in stocks or Bitcoin.
FAQ: Is Bitcoin on Cash App legit?
Bitcoin on Cash App is completely legit. The app has an entire section devoted to assisting persons interested in trading Bitcoin, along with FAQs and guidance towards making the right investment decisions.
The app is set up to automatically invest certain amounts at fixed intervals, if you wish to go that route and even presents you with all the associated fees with regards to buying and selling, ahead of time.
Cash App even posts warnings with regards to the risks surrounding investing in Bitcoin, in order to properly guide their customers to making informed choices.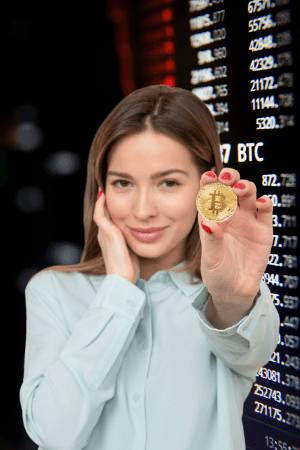 FAQ: Are the Cash App flips real?
The five methods for Cash App flips that we discussed are totally real and legit! If you are interested in flipping money on Cash App, stick to any of these methods ONLY!
Cash App flips are real, but not all methods are! There are many scams out there so do not attempt any method other than the five we highlighted.
FAQ: How do you flip money on Cash App?
Select any of the five Cash App flip methods that we discussed and you would be on your way to earning extra cash.
You can partner with a friend to earn $5 instantly or round up a few more to continuously earn up to $30 through referral bonuses, each time someone signs up. You'd be able to rake up hundreds of dollars easily.
If you want to take your Cash App money flip game to the other level, consider investing in stocks or Bitcoin via the app and you could be flipping thousands of dollars over time.
Related Posts on Earning Money with a Cash App Flip
Amazon Direct Shipping – The Ultimate Guide to Amazon Direct Ship Freebies
29 Legit Ways to Get $2000 in Free Money
How to Get Free Cash App Money Instantly (17 Legit Cash App Hacks)
125+ Cool Cash App Card Designs for Every Personality
17 Legit Games that Pay Instantly to Cash App ($500+)
Final Thoughts on Cash App Flips
The Cash App flip methods discussed are super simple, guaranteed to make you money, and often overlooked. You can now proceed comfortably and earn yourself some extra cash.
As far as the many warnings out there when it comes to attempting any random Cash App flip, these should be respected and you definitely need to proceed with caution. If it's too good to be true, it probably is.
Do you know of any other tips for flipping money on Cash App? Any other advice for avoiding scammers? We'd love to hear from you in the comments below!
Don't forget to follow us on Pinterest, Facebook and Instagram for more money making tips, tricks and advice!
Liked this post? Pin it for later!
5 Legit Ways to Make Money with Cash App Flips (+Tips to Avoid Scammers)