41 Guaranteed Ways to Flip Money and Increase Wealth!
If you are wondering how to flip money, you must be looking for advice on how to use your existing cash to make more money, fast and legitimately!
The term flipping simply means the purchasing of an asset with the intention to sell it off quickly for profit. When it comes to a money flip, you simply take your cash on hand and invest it smartly so that you earn more in a relatively short time frame.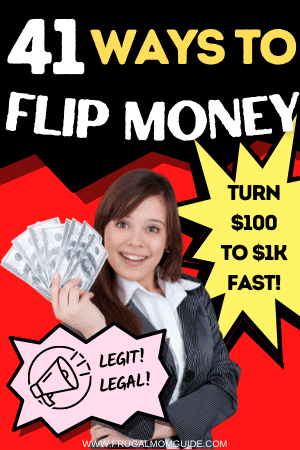 This post may contain affiliate links. This means that we may make a commission (at no extra cost to you!) if you make a purchase via a qualifying link. You can read our full disclosure for more info!
Get all the pyramid and get rich quick schemes out of your head! No gambling either!
Flipping money is legitimate, super easy, but just take a bit of strategy and inside knowledge. That's why I'm here! Let's get going on how to flip money!
What is Flipping Money?
Flipping money is using the money that you have to gain more money. You use your existing funds to acquire assets solely with the intention of making a profit in a relatively short period of time, either by selling them off or due to their rental potential.
Flipping money is the epitome of making your money work for you. You use your financial resources to make more money, quickly. As simple as that!
How Much Can I Make Flipping Money?
The amount you make flipping money depends on how much time, effort and money that you put in. The area that you choose to invest your money will also affect your profits as some ventures are just naturally more profitable than others.
For example, you can expect to have an annual increase of over 10% if you opt for flipping money on the stock market, with a portfolio comprised completely of stocks.
On the other hand, you can double your money quite easily with a simple retail business. That's 100% profit from selling retail goods or second hand items.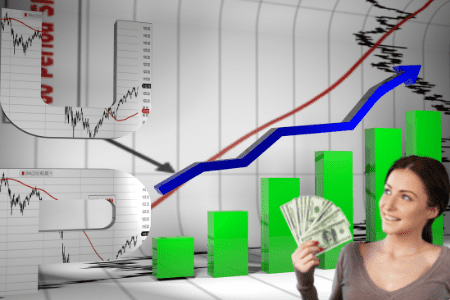 How to Flip Money: The Details on 41 Proven Ways to Flip Money!
1. How to Flip Money with Stocks
When it comes down to the best ways to flip money, it does not get better than investing in stocks. Take whatever money flipping funds that you have and invest it into a diversified stock portfolio.
You don't need a huge amount of funds to start flipping money on the stock market! You need a lot of discipline and strategy! Stock prices fluctuate so you cannot bail out and the slightest dip in value! Likewise, you can't cash out at the slightest increase.
As you make more, you can reinvest and continue flipping money, on your way to riches.
Pro Tips on How to Flip Your Money with Stocks:
Set up a Diversified Portfolio – Invest your money in a few different companies, spread out across various industries.
Focus on Your Comfort Zone – Play it safe and focus on flipping money through investments in established companies.
Commit to the Long Haul – You need to ride the waves, rises and falls and over time you would see your money grow.
Take a Chance with Something New – You never know what new trend or when an up and coming company may take off.
Reinvest your Dividends – Companies pay out a portion of their earnings as rewards to their shareholders in the form of dividends. Reinvest it!
Sell at the Right Time – Not all investments are successful and companies even crash. Bail out if you need to.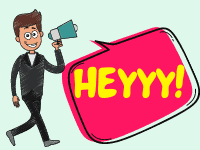 Interested in investing small amounts? Check out Acorns!
Grab a $10 Bonus to Get Started!
2. How to Flip Money with Real Estate?
Flipping money through real estate investments is another proven method that also yield high rewards.
Asset Value Over Time Money Flip
Even though the housing market fluctuates over the short term, property values typically appreciate over time. In the United States, one can expect property to appreciate in value by around 3% annually.
That means money flipping by investing in real estate would guarantee you a baseline return of 3% each year, just based on the asset value over time.
Money Flipping by House Flipping
Buying older homes for a low price, fixing them up and then selling them for profit is one of the old and trusted ways to flip money.
Manage on your own or team up with a contractor as a financer or partial investor. Once the property is sold, you get back your original investment plus whatever agreed upon percentage of the profit.
3. Money Flip with Rental Properties
Investing in rental properties is yet another solid answer for how to flip money!
If you don't already own property, you would either need the cash to purchase the place, partner with another investor or group, or obtain a mortgage.
If you are acquiring a mortgage for your money flipping rental property, you would still need the down payment out of pocket. Keep in mind the property maintenance costs as you go along also.
4. Flipping Money with Crowdfunding
Crowdfunding is when projects are broken down into smaller, bite size chunks and spread across multiple investors. You can get all the money flipping benefits of real estate without the high capital requirements and risk.
Check out CrowdStreet to get started on how to flip money with crowdfunding!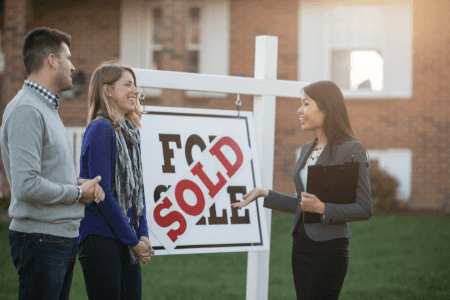 5. Farmland Crowdfunding
Farmland crowdfunding is money flipping by supporting farmers, financially!
All you would be doing is flipping money, by partnering with investors and investing in farmland as a group. In return, you would be paid a portion of the famers' profits.
6. Flipping Money with Cryptocurrency
Investing in cryptocurrency is one of the most modern ways to flip money. Many persons have been very successful at utilizing this method to money flip their way to riches.
Even though flipping money with crypto may pay off, it is still very risky. It should be done with funds that you have no problem losing.
Interested in cryptocurrency money flipping? Try Coinbase!
7. Flipping Money with Art
Quality art pieces increase in value over time. That's what you are interested in for your money flip investment!
Check out Masterworks to get started with investing in art.
They boast of an impressive return on investment rate, of 15%.
8. Flip Retail Products (Retail Arbitrage)
Flipping money with retail arbitrage is simply buying products in bulk or for a good deal and then retailing them for a marked up price. It's a super simple way to flip your money fast!
You can open a brick and mortar or online store and money flip your retail goods for a decent profit.
9. Flip Used Goods
Buying and selling used goods is another one of the easiest ways to flip money. Snoop around consignment stores, garage sales and flea markets. There are always tons or bargains available!
If you need to, you can do some minor repairs on the items and then sell them over. You can score with clothing, shoes, jewelry and other items and turn them into quick cash flips.
10. Flip Furniture
If you can build furniture, you are sitting on a flipping money gold mine. If not, you can simply look out on Facebook, Craigslist, eBay or even garage sales, thrift stores and flea markets for used furniture pieces.
Sometimes all it takes is a fresh coat of paint or simply dusting off and polishing to money flip a $100 item to $1000, fast!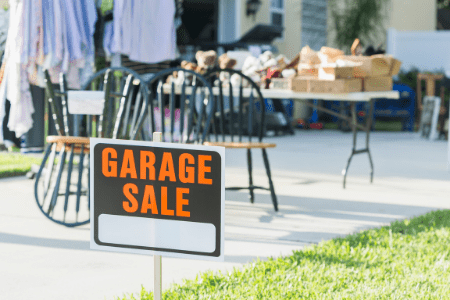 11. Flip Businesses
Flipping money by flipping businesses is a great option for someone with a sound business mind. If you don't have the knack for the world of business, you can consider flipping business assets instead.
Online and brick and mortar businesses go under all the time. If you are business savvy, you can buy them out at a low price, give them a revamp and then sell them over for a profit.
If the business model itself is played out or not to your liking, you can buy the business and sell over just the assets as an easy money flip.
12. Flip Websites
Buying and selling blogs or websites for profit is one of the most modern ways to flip money. Similar to a struggling business, blogs and websites that are in serious need of a revamp can be bought and some effort put in to it.
Once you increase the traffic and revenue from when you purchased, you would be able to flip your money easily.
13. Flip Domain Names
A domain name is basically the name of a website. You know…the cool phrase that typically ends in .com, . net, .org, etc.!
People are willing to pay good money for a shorter, catchier domain name as compared to a long, boring one. You can search around the internet and buy domain names for as little as $10 and then sell them over for whatever price you want.
Customers pay hundreds of dollars for the right domain name. That's a super easy and modern answer for how to flip your money!
You can check out BlueHost to get started!
14. Flip Cars
Buying and selling used cars is yet another excellent option for how to flip money. You can get good deals, put in some minor repairs to the vehicles and then sell it over for a great profit.
If done right, it's quite possible to double your money with flipping cars. Just put in the minimum cosmetic and mechanic repairs required.
Buying a few cars and renting them out is also a money flipping idea that is sure to make you thousands of dollars monthly.
15. Money Flipping with a Storage Space
Money flip your unwanted storage space, garage or even a parking spot with Neighbor or Stashbee.
16. Flipping Money by Renting out a Room
You can convert your unwanted room into an Airbnb type setup for a fantastic money flipping opportunity.
Even if you don't have a room available but you are interested in flipping money, you can consider building an extension to your home or doing some remodeling just for the sake of a money flip.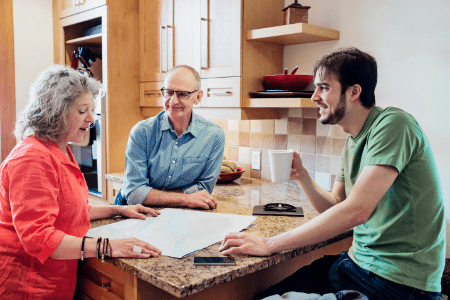 17. Money Flip with a Side Hustle
If you are handy around the house or have special skills, maybe you can invest in a few tools and check out TaskRabbit and Angi for side hustles. You would basically be flipping money while utilizing your handy skills.
You can also flip gas money into hundreds of dollars with Uber or Lyft.
18. Money Flipping with Cashback Rewards
Get Paid To (GPT) sites like Rakuten offer free cash back rewards just for using them to complete your typical online shopping. You'd be flipping money just by completing your routine purchases like buying groceries.
How to flip money has never been easier!
19. Flipping Money by Saving and Living Frugally
Saving money and living frugally is one of the best ways to flip money. Clean up your spending habits, spend smartly and capitalize on opportunities to make and save money.
Money flip your way to hundreds of dollars per month!
20. High Yield Savings Accounts
How to flip money does not need to be complicated! It's all about using your resources wisely and making the options that you have work for you. Flipping money is as simple as opening a savings account!
Opening a high yield savings account can earn you up to 25 times more interest than a standard savings account!
Start flipping money by opening a CIT Bank Savings Builder High Yield Savings Account today!
21. High Yield Checking Accounts
A high yield checking account is another safe and convenient option for flipping money. You would benefit from all the standard checking account details such as having a debit card and being able to make purchases and withdraw cash as you please, on top of the high interest benefits.
You will have certain obligations to the financial institution though, such as maintaining a certain minimum account balance in your account at all times.
22. Flip Your Money by Lowering Your Bills
Flipping money can be as simple as saving money. Money saved is money earned! Look through your typical monthly expenses and bills to determine if you can obtain those services for cheaper elsewhere.
Money flip with Trim just by searching and getting cheaper rates on your expenses.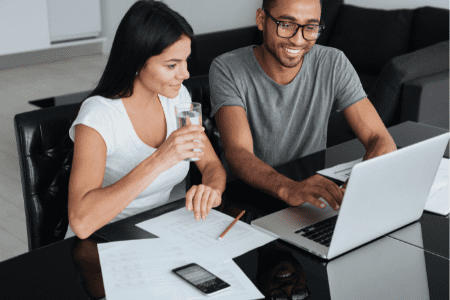 23. Flipping Money with Market Research
Large brands stay relevant by paying survey companies to conduct market research studies. They get to learn what items are trendy and what people like. In turn, these market research companies pay you to participate.
How can I flip my money from the comfort of my own home? Purchase a smart device, an internet package and start flipping money by participating in surveys.
If you are willing to spend a little gas money and venture out, you can participate in paid focus groups to take your money flip game to the other level.
You can flip $5 worth of gas to $150 for participating in in-person focus groups organized by Survey Junkie.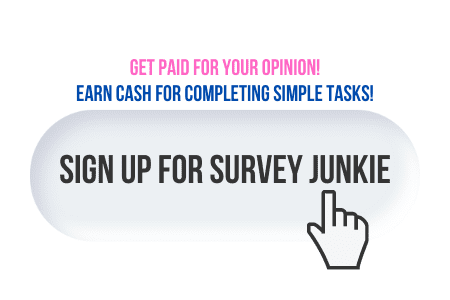 25. Flip Trading Cards
Buying and selling sports or collector trading cards is an easy way to not only double your money but to money flip your cash ten times over.
You can go around to garage sales or flea markets and get full decks or stacks of cards for around $10. Most of the times the owner either doesn't know the value or doesn't really care to invest time into assessing the actual value of the cards.
A mediocre stash can then be retailed for hundreds of dollars, with some cards even fetching thousands! That's some money flipping magic right there!
26. Money Flip with a Dropshipping Business
Dropshipping is an online money flipping wholesale and retail model without the risk of managing inventory. You earn money by simply coordinating the sale of the goods via your dropshipping store.
The supplier takes care of the inventory and shipping on your behalf.
Ways to flip money couldn't be easier and you can get started with Shopify!
27. Recurring Passive Income Opportunities Online
Ever thought about starting a blog or creating an online course or some sort of subscription type deal? Everyone is knowledgeable about something and you can get your content out for just a couple hundred bucks out of your pocket each month.
Here's the money flipping secret…with a couple hundred dollars per month, you can earn thousands or even tens of thousands…every month! If that's not one of the best ways to flip money, I don't know what is.
Get all the details on how to start your own blog HERE!
28. Flipping Money by Gathering Spare Change
You can go into a full blown money flipping mode without even knowing or feeling it with Acorns!
When you use the Acorns app, it rounds up your purchases to the nearest dollar and invests the difference. For example if you swipe your debit card for a purchase of $19.75, you would actually pay a flat $20. However, the extra $0.25 would be invested on your behalf.
You would be flipping money passively!
29. Offer Print on Demand
Offering print on demand services is another one of the ways to flip money completely risk free, when done right. Teaming up with companies like Printify can allow you to offer personalized shirts, caps, mugs, etc for sale without you having to stock inventory or handling the shipping.
This is another option for how to flip money with just an internet payment as your investment!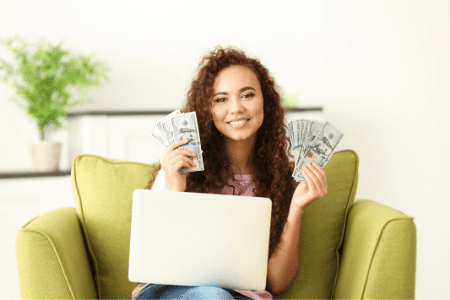 30. Money Flipping from Watching Videos
As long as you have a smart device and you invest in some internet monthly, you can rack up hundreds of dollars from just watching videos with Get Paid To (GPT) sites.
How To Flip Your Money Watching Videos?
31. Flipping Money by Playing Games Online
The best way to flip money, if you are a gamer, has to be from playing games online. Invest in some good internet, a comfortable chair and a smart device and make hundreds of dollars doing something you enjoy!
PLAY GAMES AND MONEY FLIP!
32. Flip your Knowledge by Freelancing
Freelancing with sites like Fiverr and Toptal is one of the best ways to flip money with minimal investment, while sticking to your comfort zone.
All you need is a reliable smart device, internet and you can work from home or remotely, utilizing specialty skills that you possess. Finance and business experts, technical and medical professionals can all money flip successfully by freelancing online.
33. Amazon FBA Inspired Money Flipping
Amazon has an option for everyone interested in flipping money, apart from the conventional Amazon seller option. Make use of Amazon direct ship freebies to flip money and make a profit!
Or even if you are not from the United States, you can make use of the Fulfillment By Amazon logistics service to have them take care of all the hassle while you focus on flipping money.
34. Flipping Money with NFTs
NFTs or non-fungible tokens are digital assets that are bought and sold online. They can be physical art, music or even videos and GIFs. These are a brand new money flipping craze and investment idea.
You basically purchase the bragging rights for the item even though, you don't physically possess the only version of it. NFTs have been sold for hundreds to millions of dollars making the idea not only very profitable from a flipping money standpoint, but also very controversial.
Many experts think that it is the new investment technique that will take over the world while many believe it will soon be lost and forgotten. Only time will tell. As for now, it stands as another answer for how to flip money!
35. Flip Money by Decluttering
How to flip your money that you spent years ago, while clearing up some unwanted junk? Declutter your home with Decluttr!
You can sell off unwanted tech gadgets, cell phones, games, books and even junk CDs, DVDs and Blu-Ray discs.
36. Flipping Money by Selling Free Stuff
If you search through social media or simply drive around, you can find tons of unwanted stuff that people are just giving away for free.
You can pick these up, invest a little TLC with a few dollars here and there and money flip these items for big profits.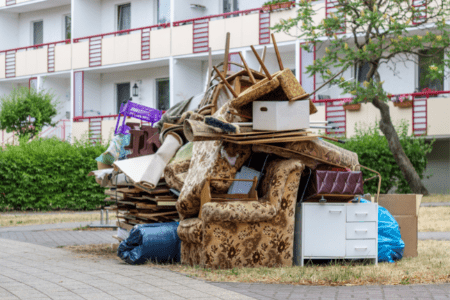 37. Flip Home Made Goods
If you have a creative mind and have a knack for crafting, flipping money doesn't get better than selling personalized items on Etsy.
Depending on what you are selling, you would just need to buy the raw materials. However, the profit margins are quite high.
If you are good at baking or cooking, you can be very successful flipping money there also!
38. Flip Bicycles
You can purchase used bicycles for a very low price and give them a mechanical and cosmetic do-over. You can then sell them off as quick cash flips or rent them out.
39. Flip Snacks (Vending Machines)
Consider flipping money by flipping snacks with a vending machine business. You can purchase some used vending machines, repair them and rent them out to business places and office buildings.
The markup on those snack items are quite high, but persons are willing to pay the price. This is one of the best ways to flip money with a tangible business model.
40. Automatic Investing
Automatic investing is when you set up an investment plan that is funded at pre-determined intervals. You set up the automatic transfer of funds regardless of the prices and fluctuations in the stock market.
With this method of money flipping, you commit to building your investment portfolio without the temptations or allowing temporary uncertainties to affect your judgement.
A 401(k) is a good example of an established automatic investing method.
With employers matching your contributions, this is one of the most common and routine ways to flip money.
41. Flipping Money by Using Bank Incentives
Many banks offer special rates and incentives to get you switch to them. You can make use of these offers and juggle funds around to capitalize on easy money flipping offers.
How to flip money in your bank account? Switch it to another bank and receive a bonus!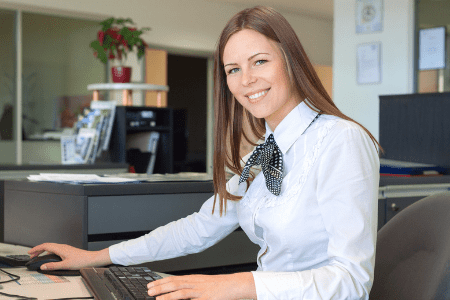 How to Get Money to Flip?
Using Get Paid To websites are sure ways to earn you decent money right at home. Check out: Rakuten, Swagbucks, RewardSurvey, InboxDollars and Survey Junkie.
You can watch videos, take surveys, shop for cash back rewards and do a ton of other fun activities that you usually do and get paid for it.
On top of that, you can use your skills to earn you cash by side hustling or freelancing online!
You can also earn hundreds of dollars from donating plasma.
Keep in mind that many of the best ways to flip money don't even require a lot of capital investment. Just a smart device and internet would have you flipping money in no time.
How Can I Flip Money Fast?
If you are interested in flipping money fast, your best options are: Retail Arbitrage or Flipping Retail Items, Used Goods, Books and Furniture.
For fast money with little to no capital available at your disposal, you should look into GPT websites such as Rakuten, Swagbucks, RewardSurvey, InboxDollars and Survey Junkie.
You can also offer freelance services online!
Best Ways to Flip Money
Flipping money methods such as real estate and stocks, require either a substantial capital investment in order to flip money or take some time to really get your money's worth. However, they pay out big time!
If you are looking for a quick, low risk money flip that pays well, you should check out flipping retail goods or flea market flipping.
Is it Legit to Flip Money?
Flipping money is 100% legit as long as you use legal channels to invest and grow your money. The 41 ways to flip money discussed in this article are all perfectly legal and are proven, trusted techniques for flipping money.
How to Flip Money in Your Bank Account?
The best way of flipping money in your bank account is by opening a High Yield Savings Account or High Yield Checking Account.
Another option is to change banks, and transfer your funds elsewhere, provided that you are able to secure some form of bonus for making the switch.
How to Flip Money Online?
Flipping money online can be as straightforward as setting up an online store and flipping retail products or used goods for a profit. You can also freelance online and money flip by flipping your knowledge and expertise!
For fast money with little to no capital available, you can use Get Paid To sites such as Rakuten, Swagbucks, RewardSurvey, InboxDollars and Survey Junkie.
Buying and selling real estate, trading stocks, art or cryptocurrency are also very profitable money flipping options that can be managed online.
How to Flip Money in Person?
Flipping cars, bicycles, running a brick and mortar business or flipping money by offering professional services (handyman, moving, repairs, landscaping) would all require you to be present in person.
Similarly, if you are looking to flip houses and manage the work yourself, you would be flipping money in person.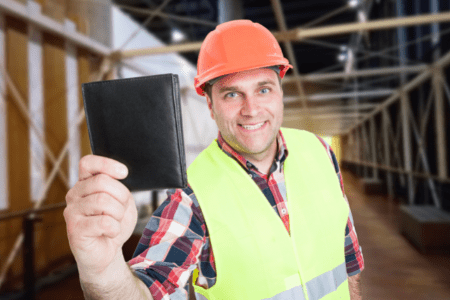 What Should I Avoid When Flipping Money?
Gambling
Gambling is just a high risk, get rich quick scheme! Even if you are lucky, that's all it is…luck. There is very little to no strategy involved and you could lose it all just as fast.
MLMs – Multi Level Marketing
Multi Level Marketing programs are schemes where a salesperson tries to recruit others in order to promote a particular product or service. They often embellish the business and their earnings in order to persuade new persons.
In turn, each new recruit is tasked with doing the same. For every new sign-up, the recruiter gains a commission. However, these programs are just a big waste of time!
You would spend a lot of time gathering scraps and pennies when there are better uses of your time when it comes to investing and flipping money.
Pyramid or Ponzi Schemes
Pyramid or Ponzi Schemes are similar to MLMs but instead, there is no actual product or service to promote. You are simply asked to put your money into an investment opportunity. These are illegal and exploit vulnerable and naïve persons.
Innocent persons offer their hard earned money in the hope of a legitimate money flipping venture and end up getting conned.
Cash App Scams
Your Cash App code should only be shared with persons that you trust. Do not accept strange requests and offers that appear too good to be true!
Payday Loans
Payday loans should not be taken in order to acquire money flipping funds. The interest rates and associated fees are very high and you may end up in a financial hole.
Check Depositing Scams
Persons may ask you to cash checks in exchange for a lower amount than the check value, with the deal being that you can keep the difference for yourself. They may claim to be in desperate needs of the funds right away.
For example they may offer to "sell" you a $500 check for $400 since they can't wait for the check to be cleared. The check would then bounce and you would have been conned!
Gift Card Scams
Be cautious about accepting gift cards as payments and exchanging gift cards for money less than the face value! These are very common scams.
Social Media Scams
"You've won a million dollars! Just send $100 to account number 12345 for the payment of the processing fee!"
Please don't! This is a scam. Be very cautious of social media promotions and deals that are too good to be true. They most likely are!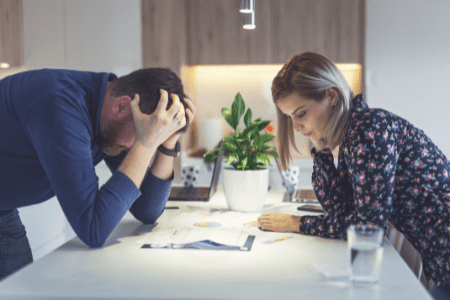 Frequently Asked Questions for How to Flip Your Money
FAQ: What is the Best Way to Flip Money?
For money flipping thousands of dollars, over years, the best way to flip money is with real estate investing and trading stocks.
Doubling and tripling a few hundred dollars here and there can be done quite easily with retail arbitrage or by flipping used items.
FAQ: How can I double my money?
You can double a few hundred dollars quickly through retailing goods and by flipping used products like clothes, tools, furniture and books.
You can double larger amounts of money over time by saving, investing in stocks and real estate.
FAQ: How do you flip $100?
Buying a bulk stash of goods and retailing them is the quickest way to flip $100. You can also flip used items or flea market flip $100 into hundreds.
FAQ: How do you flip $200?
You can try retail arbitrage, flipping used goods or even buying some tools and starting a small business. You can get some hand tools and start car detailing, landscaping or offering plumbing and handyman services.
FAQ: How can I flip 1000 dollars fast?
The fastest way to flip 1000 dollars is by flipping retail goods or used items. Purchasing some tools and starting a small business is also a viable option.
FAQ: How do you flip $50K?
The best way to flip $50K is by starting up a small business, if you want returns on your investment in a relatively short time. You can also flip a few used cars or start a rental business.
If you are willing for your money flip to mature over a few years, you can look at setting up a diversified portfolio, by investing in stocks, art or cryptocurrency.
Are Money Flips a Real Thing?
Money flips are 100% real and legitimate. They simply mean that you are acquiring assets with the intention of turning a profit quickly. You either sell the assets over or use them in some way to earn more money.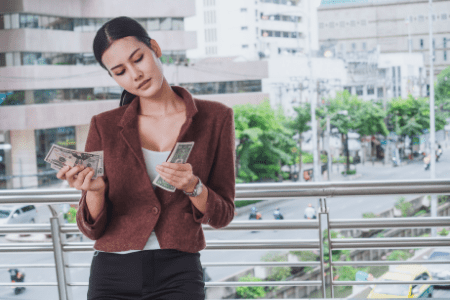 Related Posts on How To Flip Money
30 Best Consignment Shops Near Me
Amazon Direct Shipping – The Ultimate Guide to Amazon Direct Ship Freebies
29 Legit Ways to Get $2000 in Free Money
5 Legit Cash App Flips to Make Big Bucks
How to Get Free Money on Cash App Instantly
Final Thoughts on Ways to Flip Money
Now you have a batch of solid ways to get your flipping money game on, along with tips to take it to the next level. Take your money, invest it wisely and money flip your way to riches!
Do you have any experience flipping money? Can you add any more ideas to our list of ways to flip money? We'd love to hear from you in the comments below!
Don't forget to follow us on Pinterest, Facebook and Instagram for more money saving and frugal living tips!
Liked this post? Pin it for later!
How To Flip Money – 41 Legit Ways to Flip Dollars Into Thousands FAST!