How to Get Free Books by Mail – Top Quality Prints plus Online and eBook Hacks!
For book lovers, the scent of a brand new book is right up there with newly cut grass and freshly brewed coffee. It's absolutely mesmerizing! For the frugal, book loving mom or dad; free books for kids by mail is pretty much the jackpot!
We all have embraced technology to some extent. E-books are the new norm. However, there's just something about a crispy, newly opened book and the thrill of receiving it. The electronic stuff just can't compare!
So you're a smart, penny wise parent and you love reading also! Put the kids aside for once. Have you ever wondered how to get free books by mail, for you? Okay, maybe let them in on this action also. No reason why you all can't benefit!
For those of you that don't have kids and love books, you too can take advantage of this. There are several websites that are willing to deliver books to your doorstep at no cost! I'm about to take you through the details. Talk about a feel good on your pocket!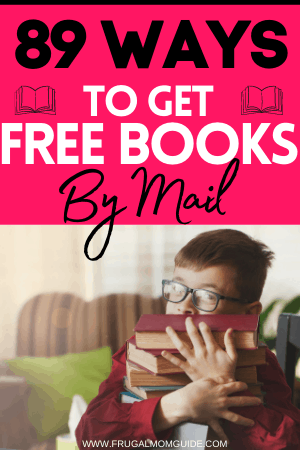 This post may contain affiliate links. This means that we may make a commission (at no extra cost to you!) if you make a purchase via a qualifying link. You can read our full disclosure for more info!
Living a successful and happy, frugal life is all about saving money and earning extra income. There's no better way to save money than to capitalize on free stuff! After all, two things a frugality advocate absolutely loves are money and free stuff.
However, saving money should never be at the expense of your education and definitely not your kids' education. There are always options to make it work financially and investigating how to get free books by mail is an excellent start.
Maybe reading isn't your thing, so how about just free books for kids by mail? To the old school parents out there, do as I say and not as I do right? Kids don't have a choice, reading is a must!
While on the topic of old school, studies have shown that traditional toys and books are more effective at improving language skills in children than electronics. Reading is important for a child's mental growth and development so why not capitalize on some free books mailed to your home?
Again, whether you're trying to score some books for the children or yourself, I've got you covered (figuratively speaking…but I'll throw in some hard covers and paperbacks also). Pretty much every genre is available from cook book to constitution.
FAQ: How can I get free books mailed to me?
There are many websites and institutions that mail free books to persons. This article targets 89 legitimate ways to get free books mailed to you! Most of these require little to no effort on your part.
Free books for kids by mail – Kids Only
1. Dolly Parton's Imagination Library
Dolly Parton's Imagination Library donates over 1 million free books on a monthly basis, to kids around the world. To date they have gifted over 165 million books to kids in the US, Canada, UK, Australia and Republic of Ireland, which are the current target locations.
The foundation's goal is to encourage kids to dream by stimulating them through books. They inspire the love of reading by gifting free books for kids by mail, specifically those under the age of 5 years old.
Dolly Parton's Imagination Library was the brainchild of Dolly Parton herself and grew out of the love for her late father and the trials he experienced due to his illiteracy. It was founded in her childhood home county in Tennessee, USA and quickly grew to the entire US and then to the four other countries.
If you are searching for how to get free books by mail, this is a great start. Check out their website and register your child as long as they are under the age of five and even as early as newborn. There are no restrictions with regards to financial or social status!
Once registered, children receive free books delivered by mail, at absolutely no cost whatsoever. All books are age appropriate, of high quality and are dispatched on a one per month basis. The organization, along with its sponsors and partners, all work together to make this possible.
2. Barnes and Noble Summer Reading Program
The Barnes and Noble Summer Reading Program is a very popular program in the US that target kids from first to sixth grades and promotes interest in reading. They offer free books for kids in exchange for reading a specified number of books on their own.
Encouraging young kids to read and offering free rewards to continue the cycle? No wonder it's a hit with children, along with parents and teachers!
Every year B&N releases a Summer Reading Journal that has a specific number of slots on them. Kids are required to read that number of books and fill in the information on the journal. These books can be obtained from absolutely anywhere, including school libraries, purchases, borrowing from friends or even those that were already at home.
Information required on the journal include: the name of the books, authors and a line or two on your favorite part of each. Once you fill this out, along with your personal information, you can take it into any Barnes and Noble store to exchange for a free book during July and August.
Special arrangements can also be made for you to participate in the program and to have your free books mailed to your home. The mailing part may need to be sorted out by you.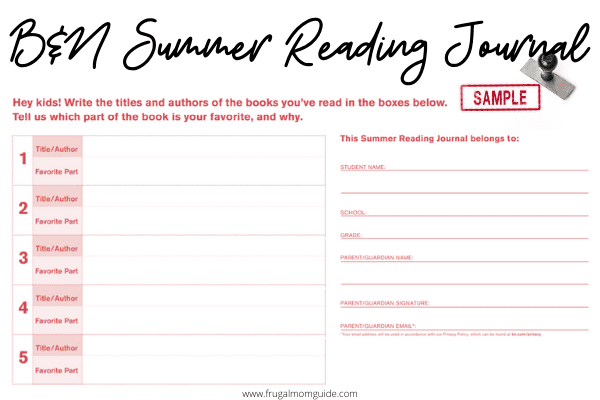 3. American Action Fund for Blind Children and Adults
The American Action Fund for Blind Children and Adults offers a Braille Books Program which provides free books for kids by mail each month, from a wide assortment of popular children's series.
These series are translated into braille and targets visually impaired children in order to offer them a similar level of reading enjoyment as their sighted counterparts. This way, they can have fun discussing the trendiest book or magazine series out for children, while building their collection.
4. Read Conmigo
Read Conmigo is a program launched by Infinity Auto Insurance with the intention of promoting bilingual literacy. They boast of delivering over 1 million free books for kids by mail, across over 160 thousand families.
Read Conmigo embarked on an improvement campaign for their website and program in 2021 in order to better serve the public and to continue to have free books mailed to your home, for children ranging from infants to fifth grade.
You can find them on Facebook, Twitter and Instagram or contact them via email for details in the meanwhile.
How to get Free Books by Mail for Kids and Adults?
5. National Service Center for Environmental Publications (EPA)
The National Service Center for Environmental Publications is a subsection of the United States Environmental Protection Agency and has over 1,500 printed and 66,000 electronic materials available at no cost to the public.
Their purpose is to bring about environmental awareness by providing electronic literature as well as free books delivered by mail, to both kids and adults. Within the website you can find resources targeting children, from kindergarten all the way up to grade 12, which can also be utilized by teachers and parents.
If you filter through the available media, you will find several free books specifically for kids. Many of these are activity books and there are also a few bilingual options.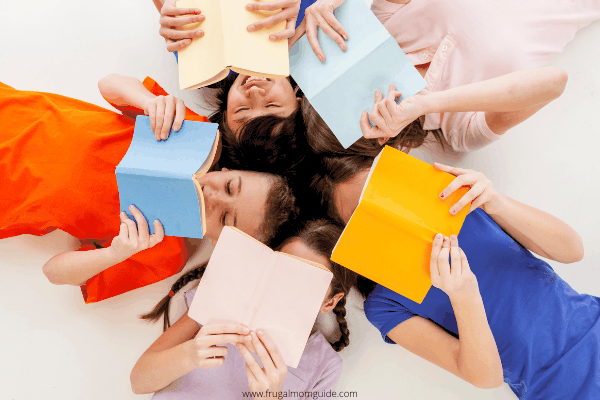 6. Amazon
Amazon is your one stop shop for basically everything and the same applies to free books for kids. Actually, adults can get free books from Amazon also! It's just a matter of toggling with the filters to select the genre that you want and ultimately arranging the price in ascending order.
Amazon, being the creator of the kindle has basically arranged their free books to target the electronic market and tons are available.
However, if you are specifically looking for how to get free books for kids by mail or simply free books delivered by mail, for the entire family, there are some tricks that you can apply to make it possible.
Basically, they involve utilizing survey sites, cashback sites and websites that require you to perform simple tasks for free cash and gift cards. You can then use the acquired cash and gift cards to exchange for free books by mail, from Amazon.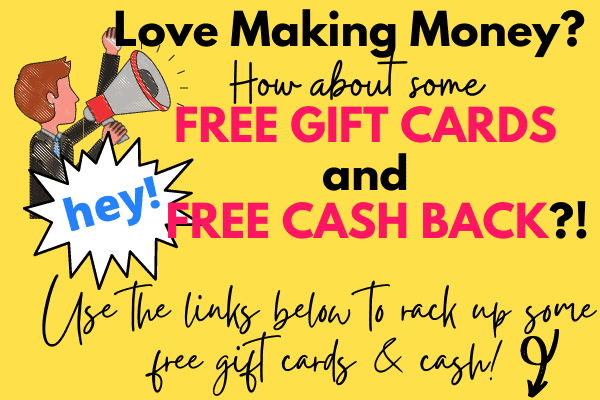 SIGN UP FOR FREE GIFT CARDS & CASH
(I make $1000+ from these sites!)
Swagbucks gets you free gift cards, cash payout via PayPal (can cash out after earning as little as $3), plus you'll immediately get a $10 sign up bonus!
Survey Junkie's benefits include gift cards, cash payout via PayPal (a low minimum payout of just $3), plus an immediate $10 sign up bonus.
With MyPoints, you'll get gift cards, cash payout via PayPal (with just $5 needed to be able to cash out), plus a $10 sign up bonus!
Join InboxDollars for gift cards, cash via PayPal ($30 minimum payout) or personal checks, plus a $5 sign up bonus.
7. Goodreads
Goodreads was founded in 2007 and boasts of being the largest website in the world for readers and book recommendations. You can use the resources provided by the site to track books that you are reading or have already read as well as to get recommendations on books to read in the future.
The site is coded to give customized book recommendations or you can utilize the Goodread community and accept their personal suggestions.
The Goodreads Giveaways section is the portion of their website that allows you to enter certain promotions to get free books by mail, which are sponsored by publishers and authors.
8. Harlequin Reader Service
Harlequin Reader Service is a unique book club that started way back in 1970 and has been dispatching free books by mail ever since. Even though their pitch is geared towards women, they promote many New York Times and USA Today bestsellers, which are great for men and teenagers.
To kick things off you would be asked to select two free books from any series that you wish. They would then send you the free books by mail, along with two complimentary gifts. You can then opt to pay a discounted members fee in order to continue to have free books mailed to your home on a monthly basis.
Even though it's technically not 100% free to continue the program, you can look at it more like paying for a service. It's not like you are paying an exorbitant markup fee and full retail price for the books. Your first package of free books delivered by mail is completely free though.
There is also a Bonus Bucks program that allows you to claim free books from a special catalog. Keep in mind that you can cancel at any time with no obligations whatsoever!
9. Facebook
With a whopping 2.85 billion monthly active users, Facebook is without a doubt the largest social media site in the world. The amazing thing about Facebook is that there is pretty much a group about everything, including books or reading clubs.
Join a group or several groups that support book exchanges or donations and you'd be on your way to receiving free books for kids by mail.
Additionally, Facebook Marketplace is always flooded by persons giving away free books. All you'd need to do is make arrangements to have the free books mailed to your home.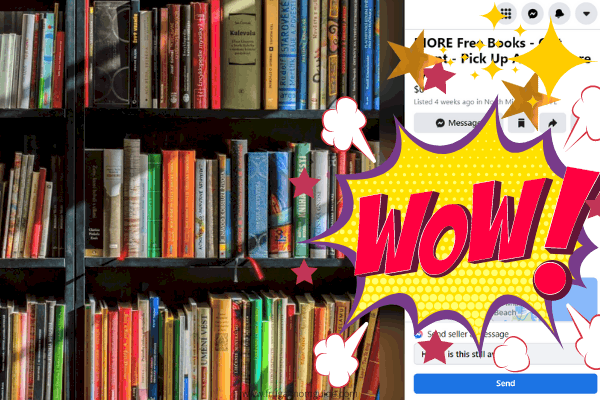 10. Freecycle
Freecycle is an up and coming non-profit global initiative with the goal of reducing the burden on landfills throughout the world. The movement targets efficient utilization of resources by creating a global community of recycling and re-using materials.
Essentially, instead of dumping unwanted materials, you can offer it up on this site. You can also search the site in order to repurpose materials instead of buying new.
Membership is free and the entire operation is non-profit. Also, filters can be applied to narrow searches into a more practical geographic radius.
Obviously if you are hunting for free books for kids by mail, Freecycle is an excellent start. You'd be saving money, preserving the environment and helping a stranger to declutter. Triple win!
11. Ask Friends or Family
In a world where technology dominates and contacting strangers is at your fingertips, we forget our most basic lifeline…phoning a friend. They may not help you to become a millionaire this time, but call up a buddy to see what free books they have to offer.
Receiving free books delivered by mail can be as simple as getting in contact with a friend or relative and finding out if they have something that you might be interested in.
Back in the day, before the internet spoilt us with convenience, that's how we did it.
12. Trade with Thrift Stores or Consignment Shops
Consignment shops and thrift stores basically deal with the buying and trading of used items either for charity or full blown commercial purposes. Many of these stores are relatively small and family owned.
These stores readily accept used articles of clothing, shoes, handbags, toys, books, household goods and other merchandise that are in decent condition. They then sell them for profit or accept trades for store credit.
Therefore, it is very possible to negotiate and trade unwanted items that you may have in order to get free books. As far as free books for kids by mail goes, you'd definitely be able to capitalize on this quite easily.
Obviously, special agreements would need to be made between you and the store in order to add you to a mailing list. This way you can have the free books delivered by mail.
All you need to do is enter your zip code in the search box below and hit the button to find the best consignment shops nearest to you, ranked by real Google Reviews.
13. Craigslist
Craigslist pioneered the concept of online classifieds and has been around since the '90s. It serves over 70 countries throughout the world so it's a great resource to hunt down free books.
The great thing about Craigslist is that it filters searches to your city location. You may be in luck to find someone offering to have free books mailed to your home. A better approach to getting Craigslist to work for you is to utilize the contacts to negotiate trades.
Everyone always has a ton of unwanted stuff around their house that can easily be offered as a trade for free books. You don't even need to meet up, just mail your items to the person in exchange for your free books delivered by mail also.
14. Libraries
Public libraries have become a very underutilized resource since the rise of the internet and modern technology. Many persons are genuinely unaware that libraries offer free books by mail through specialized sign up programs.
The New York Public Library's Books by Mail program is a perfect example where they allow homebound persons of all ages to sign up to receive free books by mail.
Libraries also utilize special pre-paid, reusable envelopes to deliver the books, making postage free of charge.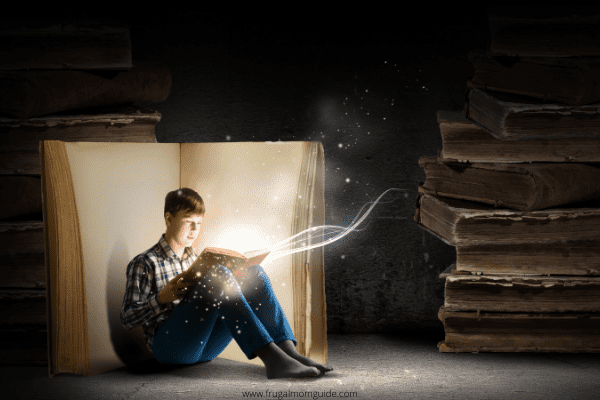 15. The Free Site
If you're looking for free books for kids by mail or just free books in general, check out The Free Site. They stock a ton of free eBooks, magazines, audiobooks and hard copy free books.
They also don't require payment of any postage or shipping fees.
16. Freebies Lovers
Freebies Lovers specializes in providing free samples and freebies, including free books by mail. Their services are available to the United States, Canada, UK, Australia, Europe and several other international countries.
Their range of offers for freebies include many options for free books for kids by mail and contain some beautiful personalized selections.
17. Hunt4Freebies
Hunt4Freebies is another website that specializes in samples and freebies. You can search the site for free magazines, eBooks, comic books and cook books along with their associated subscriptions.
It's a super easy way to get free books for kids by mail along with a bunch of other free goodies for the entire family. Just search for what you want in the search bar and run wild.
FAQ: Where can I get free books for my children?
There are many online sources available to sign up to receive free books for kids. They also mail them straight to your door. If you are looking for eBooks, some websites don't even require you to sign up.
This post captures 89 super easy and legit ways to get free books for children!
18. Sweet Free Stuff
Sweet Free Stuff is yet another website that posts tons of freebies, free samples, coupons and specials. All of which are available by mail. If you are searching for how to get free books by mail, simply click on the "free books" category on the site.
That's right…there is a full blown section on the website dedicated to free books. There are many other categories to choose from including "free magazines".
You can then filter through to obtain free books for adults, free cookbooks or free books for kids by mail.
19. Yo! Free Samples
Yo! Free Samples is a frugal living godsend as it is a great site to obtain free samples, sweepstakes, promotions, Amazon discount codes, deals and freebies. There is also an entire section dedicated to free books and another for free magazines.
When you skim through the available free books and magazines you would find excellent free books for kids by mail, as well as novels for adults, cookbooks, comic books, free magazine subscriptions, hard copy educational publications and printable booklets.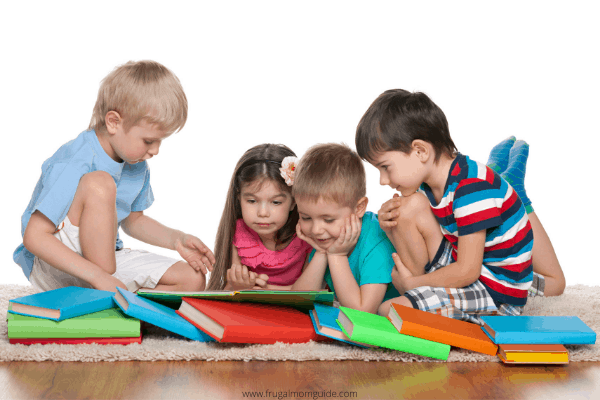 20. Guide2Free
Guide2Free is an excellent resource to have in your frugal artillery as the site publishes hundreds of free samples, product testing deals, options to make money and just genuine freebies.
The "books and mags" sections offers free magazine subscriptions, one time deals and free books mailed to your home.
21. Scam Free Samples
From gardening and cookbooks to comics and science fiction, Scam Free Samples has got you covered. Their "free books" category is further subdivided to give quite an impressive assortment of professional aids, religious books, health and fitness as well as free books for kids by mail.
22. Phat Wallet
Phat Wallet is an interactive website specializing in dishing out free stuff, coupons, sweepstakes and other free deals. You can search for free books in the search bar and then filter accordingly.
23. eReaderIQ
eReaderIQ has an impressive freebies section where they offer a wide assortment of free books delivered by mail. They are updated daily to ensure you always have the hottest free books available at your fingertips.
24. Hillsdale College
Just for the sake of being as thorough as possible, you can check out Hillsdale College for a free pocket-sized declaration of independence and US constitution. After all it is a free book and available by mail.
Free Books Delivered by Mail – Coloring Books
25. ThatDailyDeal
That Daily Deal is a website offering special giveaways on a daily basis, one of which is a free coloring book. Coloring doesn't have to just be for kids. It can entertain older kids and even adults. Everyone wins!
You can comb through the site to see what other deals get your frugal motor running.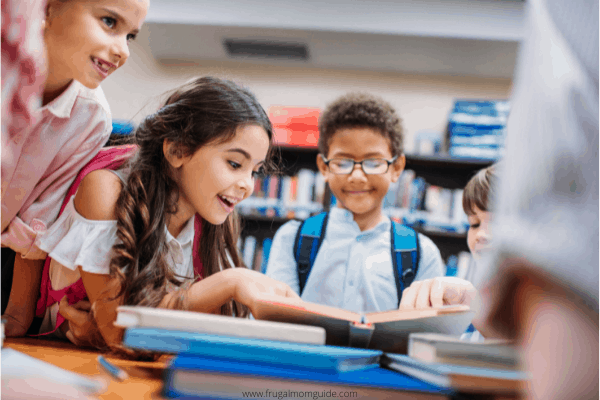 26. Natural Inquirer
The National Enquirer promotes the "Bee" a Scientist Coloring Book, along with Agents of Discovery Woody Owl. Go ahead and check them out for a free educational book along with other fun stuff.
Free books for kids by mail – Magazines
27. Lego
The LEGO Life Magazine is available to kids between the ages of 5 and 9 years old and the subscription is completely free. You can sign your kids up to have it delivered directly to your house.
The magazine is published and distributed 5 times per year and shipping is also free! This is a definite no-brainer!
28. ValueMags
ValueMags is a company which partners with magazine publishers for promoting hard copy magazines, whether it be single copies or full fledged subscriptions.
There's a tab on their website dedicated to free magazines.
Free Books Mailed to Your Home – Cookbooks
29. Sun-Maid
Sun-Maid may be synonymous with raisins and dried fruit but there is nothing dry about this juicy deal at all. Simply enter your personal information on their website to receive a recipe book of your choice absolutely free!
Cookbooks can be enjoyed by adults and kids alike so signing up is a great way to receive free books mailed to your home, from Sun-Maid.
30. "Jiffy" Mix Recipe Book
The "Jiffy" Mix Recipe Book is available free of charge to residents of continental United States. Simply go onto their website, populate your information and submit to receive a free copy mailed to your home.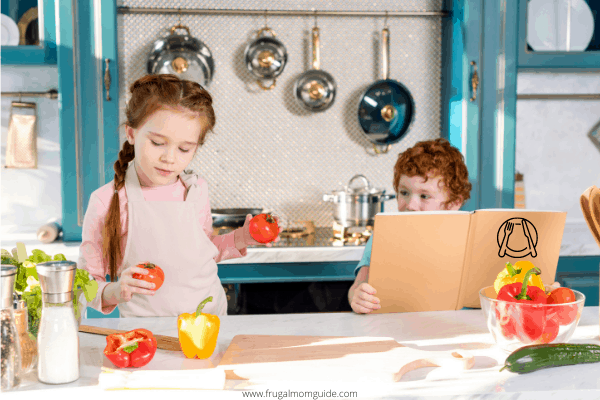 Free books delivered by mail when you perform a review
31. Online Book Club
Online Book Club allows you sign up in order to receive a batch of free books delivered by mail, in exchange for a review. As long as your first review is approved, you will also qualify to be paid for your services.
Talk about taking the concept of free books to the other level! Not only can you get free books for kids by mail but you can get free books for the entire family, with free postage and even earn a decent stipend when you perform a review.
Note that reviews simply need to be honest and not automatically positive. Payouts range between $5 and $60 per review. The site also gives freebies and discounts daily, along with other promotions via email.
32. Enchanted Book Promotions
Enchanted Book Promotions offers free books mailed to your home, in exchange for a review as long as you have an Amazon account or a blog. You need to fill out a form, follow some guidelines and promise to post the review within a month's time.
As long as you comply, you will continue to receive free books. There are a variety of genres to choose from, across different age brackets including adults, young adults and children.
33. NetGalley
NetGalley is a service that offers free books to influencers in the reading community. That is, you can sign up to receive free books in exchange for a review and recommendation as long as you are a book reviewer, bookseller, librarian, teacher, media affiliate or blogger.
Basically publishers provide you with free copies of their books and audiobooks for you to review before they are published or in order to promote afterwards.
34. Fresh Fiction
Fresh Fiction offers free books delivered by mail to US residents and digital copies to external (international) residents, in exchange for a book review. They do not pay reviewers; your compensation is simply getting to keep the books for free.
In order to qualify, you need to create a sample review and submit it to them. They will then contact you with details afterwards.
35. Baker Publishing Group
If you are interested in receiving free books mailed to your home, are a resident of the United States or Canada and own a public blog, you can sign up to become a Baker Books Blogger. Nonresidents of North America receive electronic copies.
You need to apply to be part of the program and you'd be allowed to select books of your choice in exchange for a review to be posted on your personal blog and on a retailer's website, within 60 days of receipt.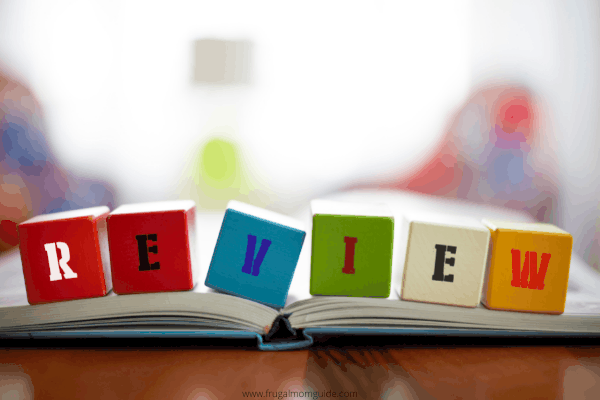 36. Lola's Book Tours
Lola's Book Tours is a unique service where they offer blog tours for fiction books. You can sign up to be a tour host where you would be sent free books in exchange for reviews and other services.
Everyone can participate and it is not exclusive to bloggers or professional social media influencers.
37. Library Thing
Library Thing Early Reviewers offers free advanced copies of books to its members in exchange for a review. You need to submit a request for each book you are interested in and if approved, you would receive a free copy.
The number of copies of each book is usually very limited so it is very competitive. It's definitely worth a try though.
38. Page Chaser
Page Chaser is an online reading community that allows you to sign up with them in order to have the option to receive free books in exchange for a review. You can also enter sweepstakes to receive free books by mail.
Once you sign up, you'd be added to their email list where you would be sent details.
How to get free books by mail in exchange for others?
39. PaperbackSwap
PaperBackSwap is an online book trading forum where you can exchange hardcopy books, audiobooks and text books with other club members. Once you enroll, you need to enter the books that you have available for trading with other members.
As long as a book is requested, you can proceed to mail it to the requester. You then get to choose from over one million books in their catalog as your reward. This book is yours to keep or to exchange afterwards.
Note that postage for books sent out need to be covered by you. The ones you receive are completely free of all charges.
40. BookMooch
BookMooch's slogan is "Give books away. Get books you want" and that pretty much sums it up. They are another book exchange community that is online based. However, there is an associated points rewards system which acts as currency on the site.
You join the program and enter books that you are willing to give away. Each book entered carries 0.1 points. You are rewarded with 1 point for every book you give away and 3 points for every international donation.
You can then use these points to request free books delivered by mail. They also partner with various charities.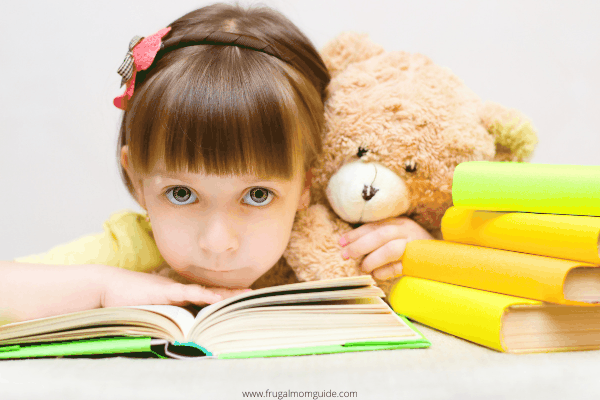 41. BookCrossing
BookCrossing is a global book exchanging community that allows you to sign up and interact with almost 2 million other book lovers, across the globe.
Each book you register is free and is assigned a unique ID number. You can then track it as it travels the world. Equally, you can then interact with others and get free books mailed to your home.
Free books for kids by mail – Christian Books
42. Kids Club for Jesus
Kids Club for Jesus offers free books for kids by mail, as long as you pay the shipping and processing fees associated. There is also a limit of five books per household, per month.
There are several categories to choose from and books are available from infants all the way to teens.
43. Uplifting Books
Uplifting Books is a Christian outreach program that distributes free books by mail. Even the postage is free.
44. The New Life Mission
The New Life Mission offers free Christian printed books, eBooks and audiobooks. They also have several language options.
45. Bibles for America
Bibles for America provides a quality study bible, free of charge when you apply for it on their website. You can also obtain a multitude of Christian eBooks and study guides free of charge.
46. Family Broadcasting Corporation
The Family Broadcasting Corporation's Spread the Word Campaign distributes bibles by mail throughout the world, even to remote countries and locations. Their pledge is to give a free bible to anyone who requests one.
FAQ: How can I get free books for free?
Whether you want hard covers, paperbacks, magazines or the electronic stuff, there are many ways to score some free books. Go ahead and sign up online or look out for the ones that don't even require a sign up.
You have 89 proven and unique ways to choose from here!
47. Christian Focus Publications
Stay connected with Christian Focus Publications and their news feed to see what free offers they have in store. They regularly offer free books mailed to your home, or eBooks in conjunction with Logos Bible Software.
48. My Reader Rewards Club
My Reader Rewards Club is a point based Christian rewards program that offers free Christian books and bibles when you sign up, shop at affiliate sites, refer friends, take surveys or complete other simple online tasks.
49. Wake Up America Seminars
Wake Up America Seminars has a free book offer regarding end time prophesies and details associated with the book of Revelation, in the bible.
You can fill out the form to have the paperback version sent via mail. There are also tons of free online resources and eBooks available.
50. MyFreeBible
MyFreeBible allows persons to sign up online to receive a hard copy bible. They currently only distribute to the United States.
51. Cedar Grove Baptist Church
The Cedar Grove Baptist Church has great options available for persons interested in getting free books and other Christian resources.
Search through their website and you'd be amazed at how well organized they are at offering assistance for every age group from toddlers to adults.
There are even full sermons, audio guides and presentations available.
52. Bible Senders
Bible Senders has been distributing free bibles globally since 2007 through the support of donors and persons committed to spreading the gospel. You can contact them for a free bible delivered by mail.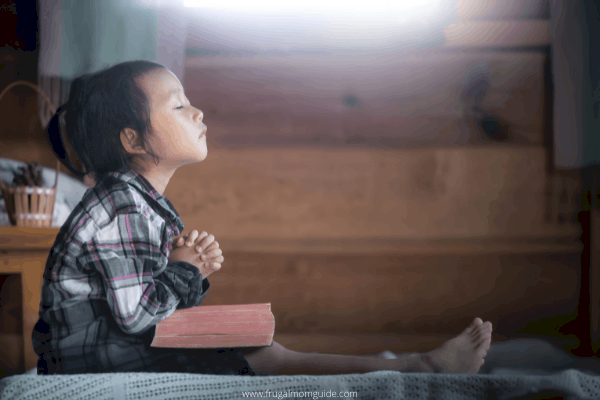 53. Bibles4Free
Bibles4Free has an online form that allows you to order a free bible by mail. There are also options for free audio Bibles, free e-Bibles and free Christian literature in different languages.
54. FreeBibles.net
FreeBibles.net is a non-profit organization that functions by receiving donations, all of which is redirected to providing free bibles by mail to persons in need of one. They specifically serve the incarcerated, sick and homeless.
55. WayFM
If you have questions about life and God, sign up to receive a free bible by mail from WayFM. It's an easy to understand study version in the New Living Translation.
56. The United States Bible Society
The US Bible Society also gives free books delivered by mail but in the form of a free Bible when you sign up with their Free Bible Program.
57. Bibles Free.Org
Bibles Free.Org is an outreach ministry run by a Canadian couple with the mission to provide a free bible to persons who desire one but just cannot afford.
58. Spread the Word Bible College
Spread The Word Bible College has embarked on a huge missionary campaign to provide free books for kids, teens and adults. They distribute bibles, books and Christian literature to churches and schools freely.
59. Bibles for Canada
Bibles for Canada gives bibles as well as other free books mailed to your home. Both the books and delivery charges are free. They genuinely want the gospel to be shared but are only available in Canada.
For similar free Christian books and bibles in other countries, you can contact their affiliates.
60. Bibles for Europe
Bibles for Europe is an affiliate of Bibles for Canada and Bibles for America. They also distribute free bibles by mail but to persons across Europe.
Free Books for Kids by Mail (email) – eBooks and Books Online
61. Libby
Libby is an app by a company called Overdrive that allows persons to borrow free eBooks, magazines and audiobooks as long as you have a library card.
Its unique setup works in sync with your local library and gives the library experience, just with the 21st century technology spin.
62. Project Gutenberg
Project Gutenberg was founded in 1971 and is a library of over 60,000 free eBooks. Even though the books are not available hard copy by mail, it is still completely free.
The service is made possible through many volunteers and financial donations can be sent electronically if you appreciate the service.
It may not be the free books mailed to your home that you are looking for but may be worth a shot as you don't need any special device to read it. Any default reader or web browser would work!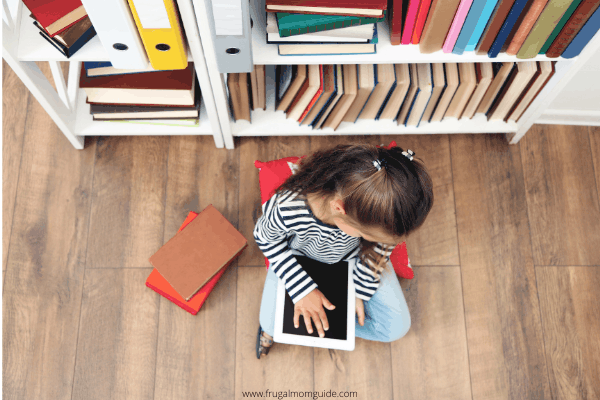 63. Audible
Audible was founded in 1995 and is the largest producer of audiobooks globally. They have compiled a list of talented persons including celebrities and established voice actors to deliver quality audiobooks, podcasts and original work.
When you sign up, you get a free 30-day trial with hassle free cancellation afterwards.
64. Gizmo's Best
Gizmo's Best offers a wide assortment of free books online. It may not quite be free books for kids by mail in the conventional sense but with most persons having access to a smart device, there is no reason to let it go to waste!
65. FreeBooksy
Get a ton of free books for kids by mail…email, with Free Booksy. There are also major freebies available in all book genres and for all ages.
66. OHFB
Get discounted and free Kindle Books with OHFB!
67. Freebook Sifter
Freebook Sifter does all the hard work for you by hunting down all the free ebooks, categorizing them and compiling lists according to genres all on a daily basis.
68. Shelfbuzz
Find Kindle freebies, undiscovered gems and deals with Shelfbuzz.
69. Magic Keys
Magic Keys carries a whole website packed with free books for kids online as well as puzzles, games and fun activities.
70. Unite for Literacy
Unite for Literacy is an absolutely beautiful and fun packed website filled with picture books and educational resources. It's all available for free!
71. Freechildrenstories.com
Freechildrenstories.com is a website packed with original and free books for kids of all ages. No sign up is required!
72. Monkey Pen
Monkey pen provides free books for kids around the world in a downloadable format.
73. Storyberries
Storyberries is filled with 5 – 20 minute stories for kids between the ages of 0 and 7. All free of course!
74. Stories to Grow By
Stories to Grow By packs a site with classic tales and fantasy stories, all for free.
75. Sooper Books
Sooper Books offers a free trial of award winning digital story books, audiobooks, nursery rhymes and fables.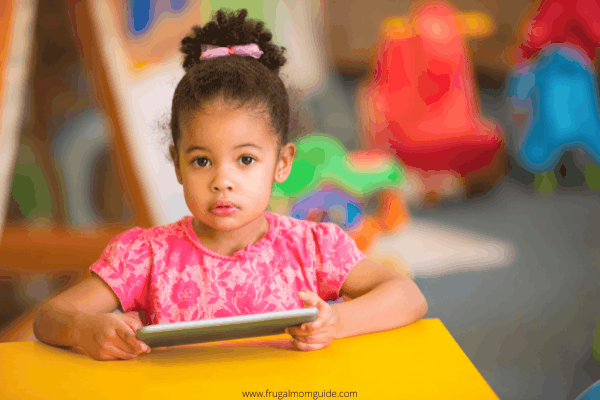 76. Kids World Fun
Kids World Fun boasts of the best collection of free animated eBooks!
77. Library of Congress (Read.gov)
Read.gov has quite an impressive selection of free books for kids online as well as for adults. There are many classic books, tales and American favorites.
78. Story Cartel
Interested in free eBooks in exchange for your reviews? Try Story Cartel!
79. International Children's Digital Library
Check out this fun and free Library for the World's Children! It is filled with eBooks for kids!
80. MagicBlox
Go ahead and register at Magic Blox for free books for kids online.
81. Bibliomania
Bibliomania is filled with free books for kids and adults, online. They cover several genres and include study guides.
82. Free Kids Books
With solid fun content and free books for kids aged 2 to mid-teen, Free Kids Books is a great turn to for any parent.
83. OverDrive
OverDrive allows persons to enjoy eBooks, audiobooks, magazines and other bonus content free.
84. ManyBooks.net
ManyBooks.net is packed with free eBooks and is perfectly structured across all genres.
85. Children's Books Online: The Rosetta Project
The Complete Library of Children's Books Online is essentially that, a website filled with free books for kids. They are well categorized by age group and available in several languages.
86. Z-Library
The Z-Library project boasts of being the world's largest eBook library. The content appeals to all ages, is searchable and is packed with free books delivered by mail…email that is.
There are also options to download directly or send to Kindle.
87. BookBub
BookBub specializes in finding the best deals on eBooks to ensure you either get it for free or a discounted price. Joining is free and you get access to hundreds of free eBooks for kids.
88. DigiLibraries.com
DigiLiraries.com is a full blown free eBooks library with free eBooks for Apple, PC and Kindle devices.
How to Get Free Books by Mail – Honorary Mention
89. First Book Marketplace
First Book Marketplace's Book Bank is an excellent way to get free books for kids by mail. However, this is an honorary mention as options are limited and based on genuine donations, on a "while supplies last" basis.
You also need to pay the shipping and handling costs yourself. The books however are completely free. First Book Marketplace can also be used to obtain books at super discounted prices!
Try them out if you have a couple bucks to spare for some books.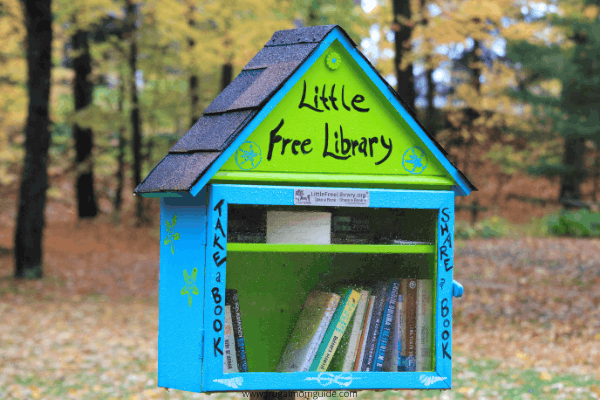 Related Posts on Free Books for Kids by Mail
30 Best Consignment Shops Near Me
Amazon Direct Shipping – The Ultimate Guide to Amazon Direct Ship Freebies
Final Thoughts on Free Books for Kids by Mail
There are millions of persons similar to you, wondering on a daily basis how to get free books by mail. Now you know 89 spectacular ways to do just that!
We're talking about quality hard covers, paperbacks, magazines, eBooks, the list goes on. Whatever your age group or interest, there is an avenue for you to get free books by mail. Just search the list and pick the option that best serves you!
Don't forget to follow us on Pinterest, Facebook and Instagram for more money saving and frugal living tips!
Liked this post? Pin it for later!
Free Books for Kids by Mail – 89 Easy and Legit Ways!