This post may contain affiliate links.
It has been just over two weeks now that I've started this new blog (Read about my money making blog experiment here) and I've already started earning income from it! Now, let me be clear that I'm not new to blogging. I started my very first self-hosted blog back in January 2014 and made my first few hundreds from that blog within the first three months (even as a newbie). This time, I've started two new blogs and monetized both from the get-go and I'm already earning from both!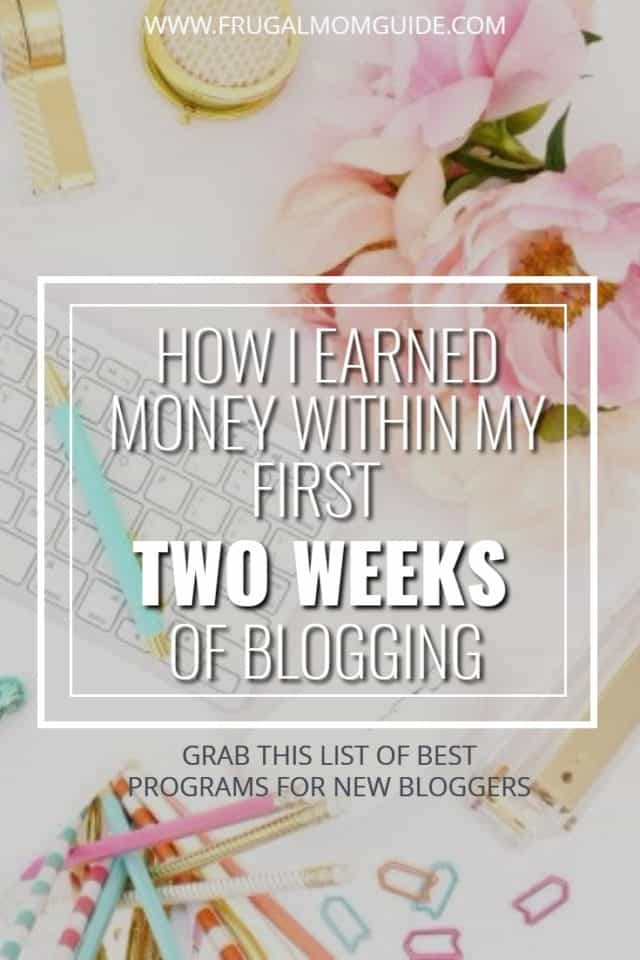 This is not an income report so it will not be too detailed. However, if you're interested in the details, I do plan on publishing income reports from August 1st and will continue to do so on the first day of every month thereafter.
So how much money have I earned in my first two weeks publishing on this blog?
$135.00
Guys, I've already earned back the money I spent on hosting and more! How amazing of an investment was this?!
I'd just like to make it clear that I haven't received the cash yet but I know that some of this will be in my hand at the end of the month. Some programs like Google Adsense, however, have a threshold payment of $100 before you get paid. Stay tuned to my income reports to see what I get paid at the end of this month.
Which programs have I used to earn?
Google Adsense
Media.net
What is working best so far?
I would say that the affiliate programs are those that are paying right now. I also started using Tailwind and immediately started seeing better results! In fact, one of my posts was repinned over one hundred times the same day I started using Tailwind! Click here to try Tailwind free today!
So what are you waiting for?
Start your own blog and start making money straight away! Read my super easy tutorial on how to start a blog (that generates a monthly income) and get started now!
Be sure to check in on August 1st for my detailed income report!
Until next time,