The Best Paid Focus Groups and Focus Group Panels for Extra Cash
In the world of making extra cash, the pay scale can range from pennies to thousands of dollars per hour. Every once in a while, you stumble upon an opportunity that is worth your while. And paid focus groups are as good as it gets!
I mean, you do the work, collect your money, no strings attached. Even better are paid remote focus groups, which give you the chance to make money online – up to $550 an hour!
I have personally had good experiences with focus groups and qualified for many legit opportunities. It really is a lucrative way to make some side income.
Sometimes you can really make a difference too. As a high school teacher, a few years ago, I qualified for a focus group that involved making improvements to a popular text book used by teenagers across many countries!
I know that finding legit focus groups that pay well can sometimes be a challenge. And that's what I'm here for… To help you find the best focus groups to make money. CHA CHING!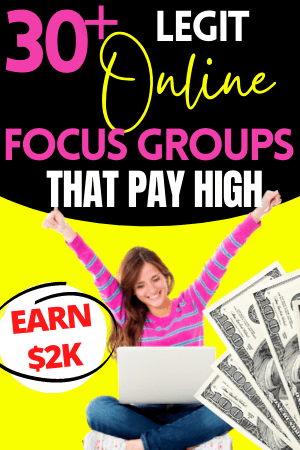 This post may contain affiliate links. This means that we may make a commission if you make a purchase via a qualifying link (at no extra cost to you!). You can read our full disclosure for more info.
What is a Focus Group Panel?
A focus group or focus group panel is a meeting that is conducted to receive opinions and insight on real products, from real customers for market research purposes. The company will survey and interview qualified consumers to obtain their views on both new and old products.
Companies know that their consumers' opinions are a gold mine and they are willing to pay big bucks for this. Often they can use this valuable information to determine what improvements can be made before a new launch, or even what items are ready to be pulled off the shelves.
Focus Groups provide the information that companies and firms so badly need to stay relevant and ahead of competitors. It's a small price to pay for big gains. This kind of market research can increase profits by billions of dollars!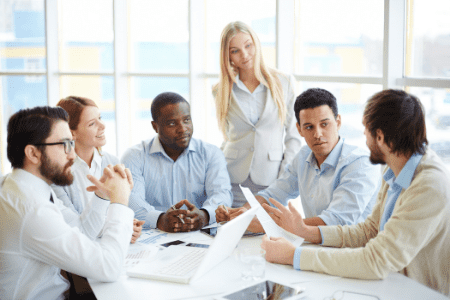 How paid Focus Groups work
Paid focus groups can be either in-person or online. What's same across the board is that in order to participate, panelists need to be qualified and hand-picked by the market research team. You cannot expect to qualify for a focus group for a new doggy treat if you're not a dog parent or never interact with dogs.
To qualify for any focus group, you'll need to apply for advertised opportunities that are a good fit for you. Once qualified, you will be contacted by the team with the relevant details.
Whether in-person or online, you will be one of several other persons who will share views, likes, dislikes and suggestions to improve the product. Then you can walk away with a padded wallet and the feeling of knowing you possibly made a difference.
In-Person Paid Focus Groups
As the name suggests, these in-person focus groups happen… you guessed it… in person. Both the application and qualification process are online, but the meeting occurs in person. These groups consist of about 5 – 8 persons. The others may be strangers to you, but believe it or not, you share similar traits, demographics etc.
There is usually one person from the market research team who leads the discussion, asks questions and makes note of suggestions. Typically, an in-person paid focus group lasts about one to two hours long. However, some higher-paying focus groups can be multi-session.
At an in-person focus group, you can expect to share your opinions, a cup of coffee and sometimes a light refreshment with the others in your group.
Online Focus Groups
Online focus groups are conducted remotely via Zoom or another similar type platform. The application and qualification process remains the same, but these paid focus groups occur virtually. This makes it possible for panelists to be from any State!
Online focus group participants can share their opinions, and get paid, all while rocking some comfy jammies! Is there anything better? This is why we're deep diving into the list of the best paid remote focus groups for money!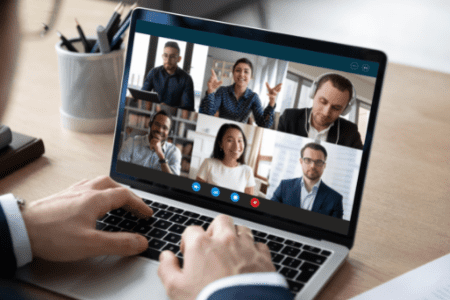 Paid Focus Group Topics
There's a focus group for everyone. Are you a mom? There's a focus group for you. A dad? There's one for you too! Workout at the gym? Yup, there's one for you. Workout at home? One for you too. Don't work out at all? There's a paid focus group for you.
You get the point. For every type of product on the market, a paid focus group exists. Here are but just a few of the focus group topics you can expect to find across the web:
• Baby products
• Pet care & Pet products
• Beverages
• Health care
• Fashion
• Beauty
• Health & Wellness
• Games
• Travel
• Books
• Tattoos
• Smartphones
• Education
Honestly, this list can go on and on. You name it, there's a paid focus group for it. You just need to find the ones that apply to you and your lifestyle!
How to Find Legit Focus Groups
There are several legit paid focus groups online and in-person. But there are many scams too. To find legit focus groups, stick to using websites that are reputable, like the ones on our list below. Also check the site's BBB rating, their social media pages, look at reviews on Glassdoor and Reddit and check their Trustpilot score.
Know that a legit paid focus group will never ask you for money, your credit card information or social security number. Do exercise caution and be web smart!
To be safe, stick to our list of best paid remote focus groups for money below! The known pay rates of some sites were also included to make your comparison easier.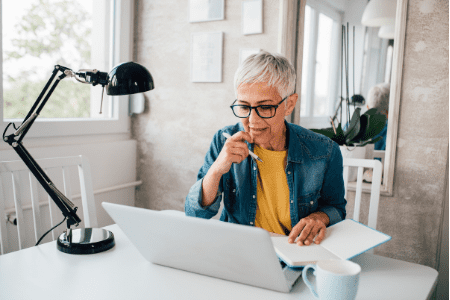 30+ Paid Remote Focus Groups for Money
1. Survey Junkie
Survey Junkie is one of the easiest and legit ways to join paid remote focus groups. Primarily, Survey Junkie is a survey provider, allowing you to complete short surveys for extra money. However, they also have other options to rake in the cash, including paid focus groups.
Signing up for Survey Junkie is free, and the earning opportunities are life changing.
Check out these Survey Junkie hacks to maximize your earning potential.
Survey Junkie Pay Rate: Up to $150 per session
2. Apex Focus Group
Apex Focus Group is another legit site that will connect you with focus groups that pay big! Apex offers several ways to get paid – clinical trials, paid telephone interviews, paid survey panels, and of course paid focus groups!
Apex scours the internet to find the best paid opportunities, making it easier for you to start padding your wallet. You can sign up for opportunities to be sent straight to your email inbox, or browse their list of available focus group studies on their site.
Check out our detailed Apex Focus Group Review for bonus tips on how to land the highest-paying focus group opportunities!
Apex Focus Group Pay Rate: Up to $850 per opportunity
3. User Interviews
User Interviews connects participants and researchers, making it one of our top picks for paid remote focus groups! There are over two thousand studies launching each month and User Interviews makes it their business to get your eyes on them.
There are several paid options to choose from. There are online tests and surveys, online interviews, online diary studies and online focus groups.
Opportunities can span from 30 minutes to several days (multi-sessions). Payment can range from $20 to over $1500 depending on the length!
User Interviews Pay Rate: $20 – $1500 per opportunity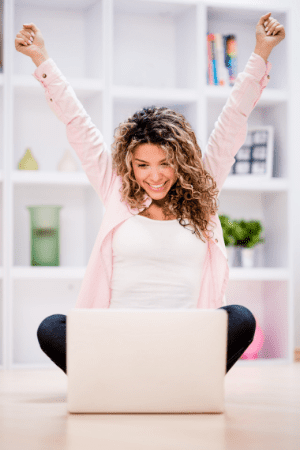 4. Respondent
Respondent is yet another on our list of best focus group websites! Researches use Respondent to mostly connect with business professionals such as software developers, executives and sales and support personnel.
If this sounds like your area of expertise, be sure to sign up as a focus group participant to earn some extra cash.
Respondent Pay Rate: Up to $700 per hour
5. Recruit & Field
Recruit & Field boasts of having over 300 000 participants who get paid to share their opinions every day! They accept participants from "all walks of life" both from the U.S. and outside of the U.S. This is a legit platform to connect with paid remote focus group opportunities every day.
6. Plaza Research
Plaza Research (PRC Corp) was founded in 1982 and has been in the game for a long time! They brag of being the "beginning and end point for all your focus group needs." The majority of their projects are held online via Zoom or similar platforms.
Payment is also a really simple process. Plaza Research is highly recommended for finding the best focus groups for money! Complete their online form to be on your way to extra cash!
Plaza Research Pay Rate: $25 – $125 per hour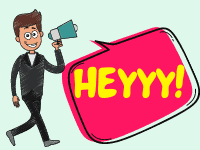 WANT TO MAKE SOME EXTRA CASH FROM YOUR PHONE IMMEDIATELY?
Join Swagbucks to complete surveys and do other simple online tasks to make extra cash and get free gift cards every month.
I make $1000+ from this!
Why wait? Join now to start making money!
7. PingPong
With PingPong, you can get paid for your feedback from anywhere in the world! As long as you have stable internet and a working computer with a camera, you can sign up to PingPong.
Once you complete your session, you can expect to be paid within 7 days via direct bank transfer or PayPal. It's as simple as that.
PingPong Pay Rate: $33 per hour (Special Opportunities can pay up to $220)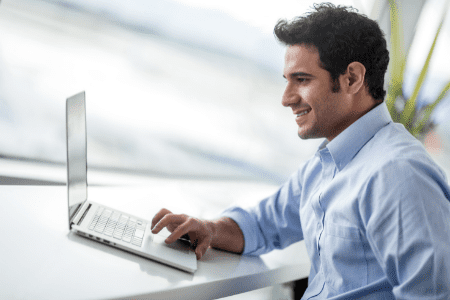 8. Survey Feeds
Survey Feeds (Contact Design) allows you the opportunity to submit your info if you are interested in future paid research opportunities. Be sure to answer the questions accurately so that you can be contacted if there is a survey you can qualify for.
The more precise your info, the better your chances of being matched to a legit paid remote focus group!
9. American Consumer Opinion
American Consumer Opinion (ACOP) has over 7 million members worldwide who get to participate in focus group panels! They have even paid out over $30 million for consumer opinions. If you're looking for high-paying online focus groups, American Consumer Opinion has got you covered!
Once you sign up, you can find surveys by logging on to your Member Page, or by checking your email to see what opportunities they match you with.
10. Google Usability
Google Usability is another platform that will connect you with paid remote and in-person opportunities. Sign up to participate in research studies and Google will contact you if you're a good match. Once you participate, rewards are paid out as gift cards (including PayPal, Visa and Mastercard) or a donation to your favorite charity.
FAQ:
Can you make money from focus groups?
Yes, of course you can make money from focus groups! That's the whole point of focus groups anyway. Money for you, and feedback for companies. It's a win win for everyone. Marketing teams are in charge of obtaining consumers' views and opinions on various products. They are willing to pay big bucks for this!
11. FocusGroup.com
Focus Group by Schlesinger (aka Focus Pointe Global – Schlesinger Group acquired Focus Pointe Global in 2019 and integrated both teams) gives you the opportunity to not only join focus groups, but also personal discussions, web chats, product tests, telephone conversations and more!
Just about everyone can join, from moms and dads to gamers!
Focus Group by Schlesinger Pay Rate: $75 to $150 per hour
12. Inspired Opinions
Inspired Opinions is also a part of the Schlesinger Group but this site is UK based. Their site info states that you can participate in paid remote opportunities from anywhere in the world. However, when I tried joining, I got a message that they had "enough respondents from my current location."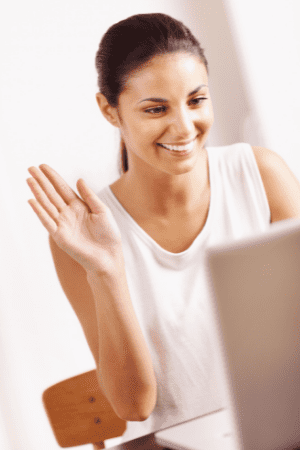 13. Fieldwork
Fieldwork is another platform that makes it easy to participate in nationwide paid market research studies. They make it easy to find focus groups for money.
There is a list of several cities for which persons can register, including Dallas, Atlanta and San Francisco. However, if you do not reside in one of the listed areas, you can join their National Database.
Completing this step can get you the opportunity to get access to paid remote focus groups, as well as first hand info on any focus group around your area.
14. 20|20 Panel
20|20 Panel is another way to share your opinion for money via paid remote focus groups. 20|20 Panel is a "top rated" leader in traditional and online qualitative research. If you're looking for focus groups for money, 20|20 has got your covered!
Keep your profile updated to increase your chances of landing opportunities and take advantage of all the avenues available to earn money!
20|20 Panel Pay Rate: $50 to $350 per opportunity
15. Probe Market Research
Probe Market Research (PMR) constantly hosts focus groups to get feedback on their clients' advertising campaigns. Probe Market has a very simple sign up process, getting you one step closer to paid opportunities and cash in your pocket!
Probe Market Pay Rate: $50 to $400 per opportunity
FAQ:
How much do focus groups pay?
How much focus groups pay depends on several factors. It depends on the company, the campaign, the product, whether it is online or in-person, and how much of your time they require. Payment can range from around $75 for a 30 minute session to $2000+ for a multi-session focus group.
16. Mindswarms
As far as paid focus group panels go, many people swear by Mindswarms! Mindswarms is a great source for legit paid research studies and even offers opportunities for kids – with parents present of course!
Mindswarms Pay Rate: $50 per opportunity
17. Find Focus Groups
Find Focus Groups, as the name suggests, will help you do just that. You can use this site to find legit paid focus groups. Their team finds all the best focus groups from around the web, handpicks and verifies each opportunity and then presents them for your picking.
They make it super simple by providing the option to select opportunities by State. Or if you're looking for paid remote focus groups, you can choose Nationwide focus groups instead.
Find Focus Groups Pay Rate: $50 to $400 per opportunity (multi-session opportunities can pay $1200+)
18. Brand Institute
As a Brand Institute focus group panel member, you'll get to make a difference and get paid for it. Just sign up and you can get access to some pretty neat paid opportunities!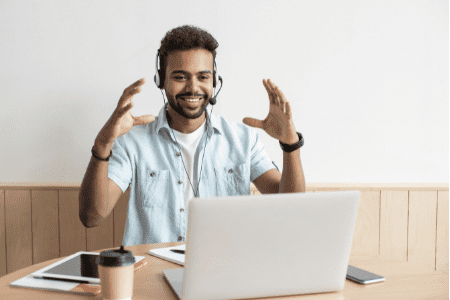 19. FocusGroups.org
FocusGroups.org has hundreds of available studies to choose from, right from the comfort of your home! Between 250 to 300 focus groups are published every month, along with several other opportunities to earn extra cash.
FocusGroups.org Pay Rate: $50 to $1200 per opportunity
20. Engage
Engage (Engage Studies) is yet another platform which gives you access to paid remote focus groups. There are actually two separate sign up pages – one for general consumers and business professionals, and the other for health care professionals.
Sign up with Engage and be well on your way to getting paid for your opinions.
21. watchLAB
watchLAB provides legit paid remote focus groups, among several other paid opportunities. They have a simple sign up form for anyone interested in receiving access to new market research opportunities.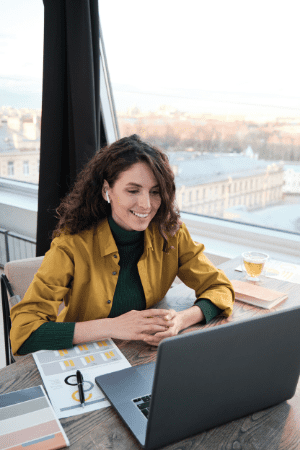 22. Experience Dynamics
Experience Dynamics is another on our list of best focus group websites. Experience Dynamics is one of the sites that also offers global studies that are accessible to participants around the world!
Experience Dynamics Pay Rate: $50 to $150 per opportunity
23. Field Voices
Field Voices makes it very simple to access paid research groups via their sign up process and their list of "Current Studies".
Field Voices Pay Rate: $50 to $150 per opportunity
24. FF Focus Group
FF Focus Group is powered by Focus Forward and provides some of the best focus groups to make money! There's a focus group for almost everyone!
25. Focus Insite
Focus Insite actually has categorized focus group panels, making it easier for you to get targeted paid opportunities!
You can choose from their list of focus groups or join a panel based on which category best describes you. And yes, you absolutely can join more than one panel if you fit into more than one of the categories!
Focus Insite Pay Rate: $50 to $550 per opportunity
26. Advanced Focus
Advanced Focus is a NYC market research company. However, they offer paid remote focus group opportunities for participants all across the US. They have categorized focus group panel options, making registration even simpler.
They even have an option for teens, tweens and children to sign up! Advanced Focus is definitely one of our top picks!
Advanced Focus Pay Rate: up to $300 per opportunity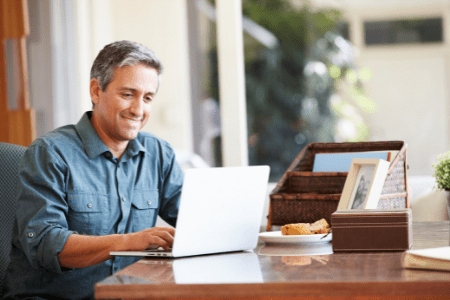 27. SIS International Research
SIS International is quite experienced in the market research field, and has offices in several cities throughout the world! If you want access to some legit focus groups for money, definitely check out their list of opportunities and join their database.
SIS International Research Pay Rate: $50 to $250 per opportunity
28. Nelson Recruiting
Nelson Recruiting has a simple sign up process to send you targeted paid focus groups that you can qualify for. Register to get started!
29. Nichols Research
Nichols Research also provides paid focus groups and other lucrative opportunities.
30. L&E Opinions
L&E Opinions (by L&E Research) has hundreds of paid studies at any given time. There are study opportunities for everyone! They provide in-person focus groups in certain cities, but of course offer nationwide paid remote focus groups too!
L&E Opinions Pay Rate: $50 to $350 per opportunity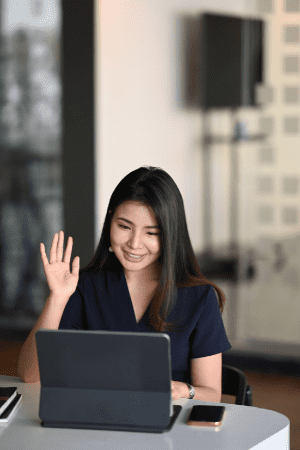 Bonus Ways to Find Paid Remote Focus Groups for Money
31. Facebook
There are several Facebook Groups that advertise paid online focus groups. Browse this list to get started.
32. Craigslist
A simple search on Craigslist can also land you some online focus groups that pay cash!
33. Rare Patient Voice
Rare Patient Voice allows patients and caregivers to give feedback on medical products and services. They have hundreds of studies running at any given time, providing you many opportunities to make a difference with your valuable insight.
Rare Patient Voice Pay Rate: $100 per hour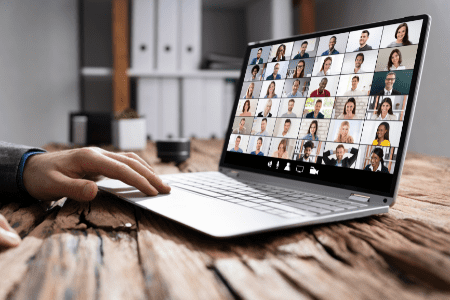 34. GLG Insights
GLG Insights also offers paid research opportunities online. However, their system is a bit different from others on our list as you are encouraged to upload your resume during the sign up process. This is to show that you are an expert in your field. You'll then be sent opportunities in your related field of work.
FAQ:
Can you make a living doing focus groups?
Doing paid focus groups is more of a side hustle than a 9 – 5. It brings in good side income and is a great way to supplement what you already earn. You cannot depend on focus groups alone to bring in consistent income or to pay the bills.
This is because a paid focus group is not a steady stream of income. You need to apply and cross your fingers (and your toes!) to qualify. Sometimes you do and sometimes you don't. Sometimes months may pass without qualifying for an opportunity. I wouldn't rate it high on the list of "jobs" to make a living.
35. Take Part in Research
Take Part in Research is based in the UK and offers several remote paid opportunities.
Take Part in Research Pay Rate: Up to £250
36. Angelfish Opinions
Angelfish Opinions (Angelfish Fieldwork) is also UK based and offers several paid focus groups for money.
Pros and Cons of Online Focus Groups that Pay
Pros
• Can be done from the comfort of your home
• Focus groups pay well – some as high as $2000!
• Legit way to make extra cash
• Flexible – you choose when you want to work
Cons
• It can sometimes be difficult to qualify for opportunities
• Email can be bombarded with potential opportunities when you sign up with several companies – create a dedicated email address just for this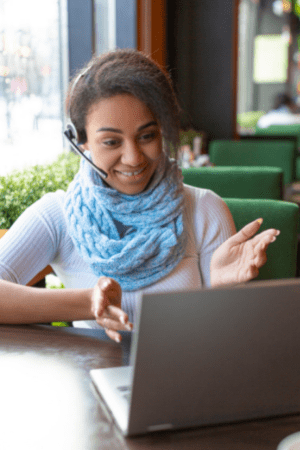 Additional Info on Paid Focus Groups – FAQs
Do focus groups pay?
Yes, focus groups pay consumers to share their views and opinions on products. Companies know that honest feedback from consumers is important, and so, they are willing to pay for this. This is why focus groups are set up. Companies use this feedback to make improvements to their products.
How much do you get paid for focus groups?
You can get paid $50 to $2000+ per paid opportunity. How much you get paid depends on the company and the amount of time required. A 1 to 2 hour session typically pays $50 to $200. Multi-session opportunities can pay $750 to $2000+!
How to find focus group jobs?
You can find focus group jobs through all of the websites included here on our list. You can browse each site and register for all to increase your chances of qualifying. It might be a good idea to create a dedicated email just for landing paid remote focus group opportunities.
How do online focus groups pay?
Online focus groups can pay $50 to $200. Usually these sessions last no longer than 2 hours. The highest paying focus groups are usually those that are conducted in person. Compensation for online focus groups can be a little lower, but still really lucrative (especially for multi-sessions)!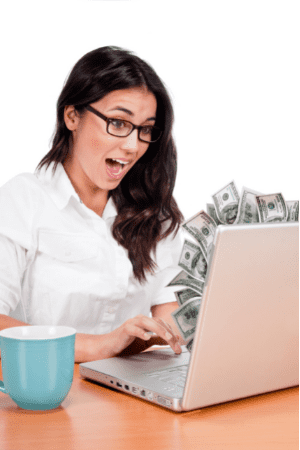 Are paid focus groups legitimate?
Yes, paid focus groups are totally legitimate. As much as it may sound too good to be true, it really is a legit way to make money. Companies and brands spend millions of dollars every year to get real feedback from real consumers. A part of this budget is allocated to paying you for your insight.
How do I get to participate in studies?
You can find paid studies through all the websites included here on our list. You can browse each site and register for all to increase your chances of qualifying. It might be a good idea to create a dedicated email just for landing paid remote focus group opportunities and studies.
Are $350 surveys real?
Short surveys do not typically pay high. However, $350 focus groups are totally real and legit! In fact, focus groups can pay as high as $2000 depending on the opportunity!
Related Posts on Paid Remote Focus Groups for Money
Apex Focus Group Review: Is it Legit? (+ Bonus Tips on Making More Money)
27 Best Apps that Pay Real Money
How to Make $100 a Day Guaranteed
9 Easy Amazon Stay at Home Jobs to Make Extra Cash from Home
Final Thoughts on Paid Remote Focus Groups for Money
Do you know of any other paid remote focus groups for money? Do you have any additional tips for increasing your earnings? Share with us in the comments below. We'd love to hear from you!
Don't forget to follow us on Pinterest, Instagram and Facebook for more money chit chats, frugal living tips and side hustle inspiration!
Paid Remote Focus Groups for Money: 30+ Online Focus Groups for $1200+