The Best Amazon Work from Home Jobs + A Comprehensive Guide on How to Land these At Home Jobs with Amazon
If you're looking for work from home jobs that give you the freedom to earn an income while sitting in PJs, Amazon is surely the company for you! And yes, I'm talking about THE Amazon – the one that has everything from A to Z.
I bet you always have an Amazon tab open on your screen, and every time you've ever hit the "Add to Cart" button, it never occurred to you that you could be working on the other side of the screen!
Well, I've got news for you. There are many legit, easy Amazon remote jobs for persons around the world! In fact, they probably have a job for you too!
These Amazon stay at home jobs are perfect for anyone who is dedicated, hardworking and seeking opportunities to make money online! If this sounds like you, read on to get all the info you need on Amazon remote careers and how to land that dreamy job!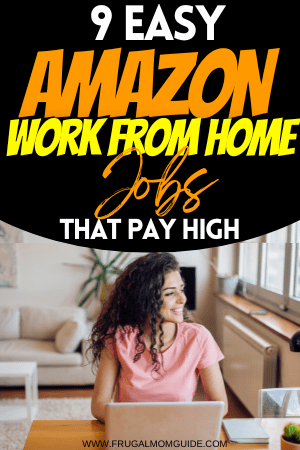 This post may contain affiliate links. This means that we may make a commission if you make a purchase via a qualifying link (at no extra cost to you!). You can read our full disclosure for more info.
According to a recent survey, the number of people who work from home has increased by 159% since 2009!
It's no secret that remote work is highly desired as it gives the freedom to work from anywhere in the world, as well as flexible hours.
I don't know about you, but for me, working on a beach with my toes in the sand makes Monday blues a thing of the past! It also saves time, especially if you were previously stuck commuting for hours to and from work.
Apart from this, remote work offers the chance to make a decent side income, after clocking out of your daily 9 to 5. Actually, Amazon has the option for both full time and part time remote jobs.
So whether you're looking for a full time income, or just looking to pad your wallet with some extra side hustle cash, they've got a position for you!
Does Amazon have Work from Home jobs?
Yes, absolutely! I think we've already established the fact that Amazon offers many work from home opportunities for persons who want to work remotely. They have both full time and part time positions! These positions fall under many different fields ranging from administrative to tech.
What are Amazon Work from Home Jobs and how are they different from Amazon Hourly Jobs?
Amazon work from home jobs are those that allow you to partially or fully work remotely. Usually these jobs are customer service or corporate oriented, but there are opportunities in other departments also. Some of these jobs can be done online, without ever stepping foot in an office.
Amazon work from home jobs are different from Amazon hourly jobs. Hourly jobs are hands-on. You will be hired to work in person at a warehouse, as a delivery driver or at a fulfilment center near you.
A quick search revealed that there are actually several Amazon jobs near me that are hiring immediately. You can try your luck in your local area, but understand that these positions are not remote!
If you're only interested in virtual options for now, here are just a few of the easy Amazon remote jobs categories that you may qualify for!
• Amazon Customer Service Jobs
• Amazon Post Card Jobs
• Amazon Data Entry Jobs
• Amazon Business Administration Jobs
• Amazon Marketing Jobs
• Amazon Strategic Management Consulting Jobs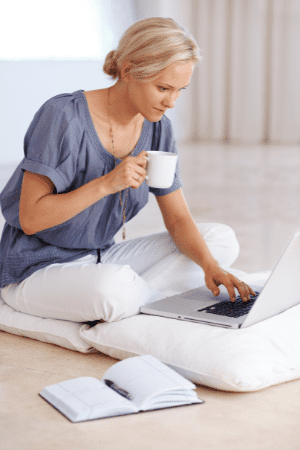 How to work for Amazon from home?
Working for Amazon from home is a very simple process. You can get started by visiting the Amazon Jobs website and searching for "Work from Home" or "Remote" jobs. You will then see a list of hundreds of remote positions including Customer Service Support Agents, Supervisors, Security Engineers, Business Analysts and more!
Some positions, even though remote, requires you to reside in a particular state. Others allow applicants from anywhere in the US. There are even positions for persons around the world.
You can tweak the different filters and categories to find an easy Amazon remote job that is perfect for you! Once you're satisfied with the key job responsibilities and you've met the basic qualifications, it's as simple as hitting the big, orange "Apply Now" button.
You'll then be taken to your Amazon Jobs Profile page. Login to your Amazon Jobs profile (or create one) and get started with the application process by uploading your Resume, filling out your contact info etc.
Finally, review your information and click the submit button. You can probably also cross a finger or two now!
Apart from the actual Amazon Jobs page, there are many other Amazon stay at home jobs that can bring in a paycheck. All of these are included in our list below!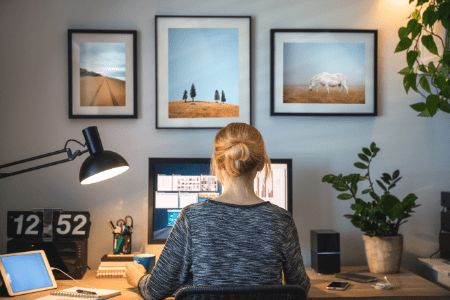 What qualifications do you need for Amazon?
The qualifications that you need to land an Amazon remote job will depend on the job category and position. Some will require a high school diploma whilst others may require a Masters Degree and 5 years of experience in a related field.
For example, a recent position for a Technical Customer Service Support Agent required a high school diploma with at least 1 year of experience in technical support working directly with customers. The starting salary for this position was $18 per hour.
On the other hand, another Senior Engineer position required applicants to have a Bachelors Degree in Computer Science and at least 7 years of experience in a related field. This position didn't list the starting salary but I'm certain that it may fall into the 6 figure income category.
Your best bet is to browse the Amazon jobs site yourself, toggle with the filters and find a job that is based on your qualifications.
As previously mentioned, apart from the actual Amazon Jobs page, there are many other easy Amazon remote jobs that can bring in a decent paycheck. Some of these even require no specific qualifications to get started. All of the options are included in our list below!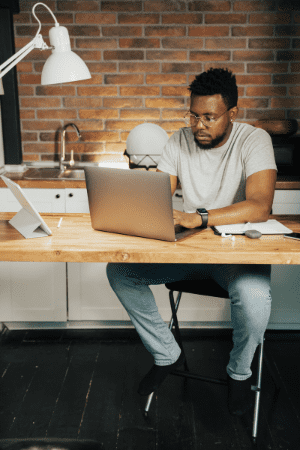 What is the average salary for Amazon work at Home Jobs?
Amazon has a wide range of jobs – thousands to be exact. So the average salaries will vary depending on the job and the job description.
As mentioned above, a full time Technical Customer Service Support Agent will earn $18 per hour. This is $2880 per month, without any extra time hours added on. This is $34 560 annually, which is actually a pretty decent income for someone who wants to work from home!
A part time position for a Virtual Customer Care Advisor listed an hourly pay of $16. The hours were flexible and allowed for work outside of the normal 9-5 business hours. The successful applicant would need to work 30 – 39 hours per week. That's $1920 to $2496 per month! This is perfect for someone needing a supplemental side income!
Amazon's basic minimum wage is set at $15 an hour, however, as expected, jobs with more requirements will pay higher. Engineering and managerial positions can easily earn 6 figure incomes!
Similarly, many of the other Amazon work from home jobs on our list below can bring in a 6 figure income. Sometimes all you need is hard work and dedication!
The average salary for Amazon work at home jobs vary greatly depending on the positions and the work that you put in.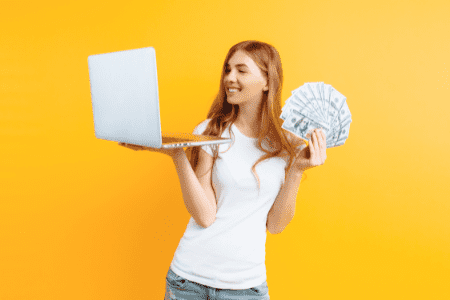 9 Easy Remote Amazon Jobs
1. Customer Support Reps
Every company needs CSRs, and Amazon is no different. Amazon is always looking for Technical Customer Service Support Agents who are "up to the challenge of solving customer issues and providing a positive customer experience."
To land this position, you'd need to be a savvy problem solver who can listen to the customer, handle ambiguity and help troubleshoot and resolve the issues. You'll need to have excellent communication skills as you'll be dealing with complaints and issues via email, chat and phone calls every day.
To qualify for this position, all you need is a high school diploma. However, some may require prior experience as a CSR.
Average Starting Salary: $18 per hour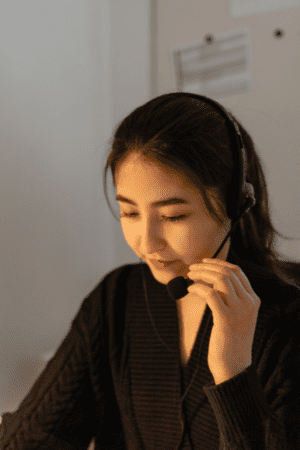 2. Amazon MTurk
Did you know that you can make $50 a day on Amazon MTurk? The best part is you can do this right from the comfort of your home!
Amazon Mechanical Turk (called MTurk for short) is a crowdsourcing marketplace founded by Jeff Besos. Businesses can use this platform to outsource small jobs online. This means that these jobs are available to people all around the world.
Mturk jobs are calls HITs, which is short for Human Intelligence Tasks, and can vary from completing short surveys, to testing apps and websites, to transcribing an audio file to text. These tasks are short and sweet, and a pretty easy way to make some extra cash!
Go ahead and check out the Amazon Mturk site to get started.
3. Amazon Affiliates
Amazon Associates is Amazon's affiliate marketing program that you can use to earn referral bonuses. Once you have a platform that you use for content creation (some restrictions apply), you can sign up to become an affiliate and start promoting Amazon products via special links that are provided to you.
When someone purchases products on Amazon through your links, you'll earn a commission! If you don't already have a platform, why not get started?
You'll qualify for the Amazon Affiliate Program if you start a website (Psst… It's way easier than you think! Plus there are so many other ways to earn income with a site.), create an app, or start growing a following on IG, YouTube, Facebook or TikTok.
The amount you can earn as an Amazon Affiliate will depend on how much you hustle, the size of your audience and your sales strategy. Some earn 6 figures whilst others may only earn pennies. What you put in is what you get out.
Sign up for this easy Amazon remote job, and start earning as an Amazon Affiliate.
FAQ:
What is the best job to do remotely?
The best job to do remotely is the one that you are qualified for, that is high-paying, is easy and brings you joy. The best remote job for you will depend on your education level, experience and your preferences.
For example, if you have sales skills and you're an extrovert, you can consider becoming an influencer. However, if you're an introvert, you may want to start a website and become an Amazon Affiliate, or become an Amazon FBA Seller!
4. Amazon Influencer
The Amazon Influencer Program is quite similar to the Amazon Affiliate Program. In fact, they both fall under the Amazon Associates Program.
The Influencer program is more difficult to qualify for as you're usually required to have a social media presence with a large and engaged following.
A huge advantage of the Influencer Program is that you get to build a storefront which is used to recommend products to your audience. You also have more control and perks when it comes to influencing.
Again, Amazon influencers have the potential to earn 6 figure incomes, and so, is a top recommendation on our list of at home jobs with Amazon!
5. Amazon FBA Seller
Joining the Fulfilment by Amazon (FBA) program and becoming an Amazon seller is another great option for anyone looking to earn an income by working from home. Yes, this option puts you directly into the "seller's seat" instead of being on the "buying end" of the site.
FBA is a service that allows you to outsource your order fulfillments to Amazon. What this means is that you'll get to sell your products on Amazon, but you'll send your products to the Amazon fulfillment centers, and when a customer makes a purchase from you, Amazon will pick, pack and ship the products for you.
They can also facilitate customer service and any returns that need to be processed.
According to an Amazon article, there are over 300 million active customer accounts! To top this off, in 2019, over 225 000 Amazon sellers worldwide eclipsed $100 000 in sales! SAY WHAT?!
I don't know about you, but I know that when I need to purchase something, one of the first places I check for it is on Amazon! What a huge advantage for Amazon sellers, right?
Becoming an Amazon FBA seller will get your business and products in front of millions of eyeballs (literally!), so if you want to start earning an income remotely, this may very well be a top option for you!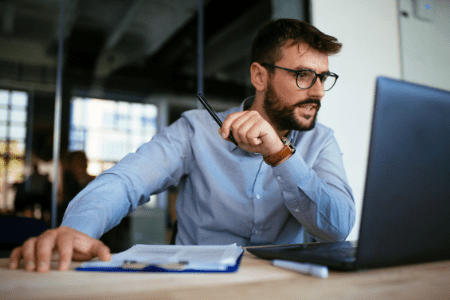 6. Amazon Stylist / Styling Assistant
Did you know that Amazon Prime offers a Personal Shopper and an easy styling service for men's and women's fashion? Well yes, it's all available for a super low price and is curated just for you based on your style and preferences.
Who selects these fashion pieces? An Amazon Stylist of course! You can be on the other side of the screen working as an Amazon Stylist and Personal Shopper, remotely.
To become an Amazon Stylist, you'll need to have experience in fashion, styling, curation, trends and fit knowledge. You may also be required to have a B.A. in a related field.
An Amazon Stylist is a fun and creative person who has a passion for fashion!
7. Executive Assistant
Almost every company needs Assistants to help support team leaders for various departments, and Amazon is no different! One of the best Amazon work from home jobs is the role of an Executive Assistant!
As an Executive Assistant, you can expect to be tasked with the management of complex calendars, scheduling of appointments, tracking deliverables, budgeting and tracking expenses, reviewing documents and managing domestic and international travel.
Best of all, you'll just need to have your high school diploma for this easy remote job!
FAQ:
Does Amazon have work from home employees?
Yes, Amazon has work from home employees in many different departments. These include Customer Service Reps, Virtual Assistants, Engineers, Stylists, Programmers and more! These Amazon work from home jobs allow persons to work remotely under different departments such as the Amazon Ring video doorbell, the Amazon Pharmacy, Amazon Fresh etc.
8. UX Designer
When you hop on to Amazon or any Amazon-owned platform, as you look around, don't think for a minute that the design is just by chance. Amazon has qualified designers working in the background to ensure that you have the best user experience possible (so that they can also increase their sales)!
If you have a UX Designer background, be sure to check out the list of available remote jobs in this field!
Similar type positions are also available for creative designers such as graphic artists, photographers, editorial designers, content creators, content managers and more!
9. IT
There are numerous remote positions for Software Development Engineers, Cloud Support Engineers, Data Engineers, Programmers and other tech careers.
Amazon is a web based business after all! This means that it is powered by their ever capable IT team, which you can also be a part of. These positions don't actually fall under the "easy Amazon remote jobs umbrella" but they are remote jobs nonetheless.
If this is your area of expertise, feel free to browse and apply for a position that you qualify for!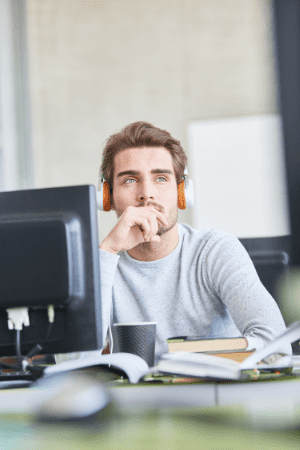 Honestly, there are thousands of Amazon work from home jobs that you may qualify for. Our list can go on and on. Some may require little to no qualifications and experience, whilst others may need a PhD, two somersaults, and your soul (lol).
Only you can find the position that is most suitable for you! Seriously, a quick search will reveal that there are a WIDE VARIETY of Amazon stay at home jobs to choose from!
There are available remote positions for Workforce Strategists, HR Managers, Business Analysts, Sales Reps, Marketing Managers and more! Have a look yourself and invest some time into the job application process.
Amazon Stay at Home Jobs for Military Personnel and Students
If you are a student or affiliated with the Military, note that there are specialized programs that provide remote job opportunities just for you! Simply toggle the filters or utilize the search bar to see which positions are available under these programs!
Additional Ways to Earn Money from Home
While you wait to land the remote job of your dreams, here are some ways to make some extra money from home.
1. Complete Short Surveys for Extra Cash
Believe it or not, you can make extra money while in PJs on your couch completing short surveys, answering polls, playing games or watching videos. Swagbucks makes it super simple to get paid to do these short tasks.
Spend a few minutes every evening, and your points and money will start adding up! In fact, Swagbucks boasts of paying their members millions of dollars since inception!
Grab this $10 Welcome Bonus when you first sign up and be sure to check out our complete Swagbucks Review!

2. Get Paid to Play Games
Why yes, you can get paid to have fun! There are many apps that pay you to play games. InboxDollars is a good way to get started playing games for money. There are actually many options for paid games!
You can check out these 17 Games that Pay Instantly to Cash App for more info. And grab this $5 InboxDollars Sign up Bonus when you get started.
3. Start a Business at Home
Sometimes the easiest way to earn an income from home is to hone in on a skill that you're good at, and use it to make money. This can be anything from cooking food to sell, to planting and selling plants.
At one point, I actually made custom embroidered items and used my social media profiles to market and sell my products. You can learn almost any skill online and use it to develop a side hustle.
Here are a few guides to help you get started:
23 Easy Resin Crafts to Sell for Huge Profits
How to Make Candles to Sell for Extra Cash
47 Hot Craft Ideas to Make and Sell from Home
What are you good at? Use this to make money from home!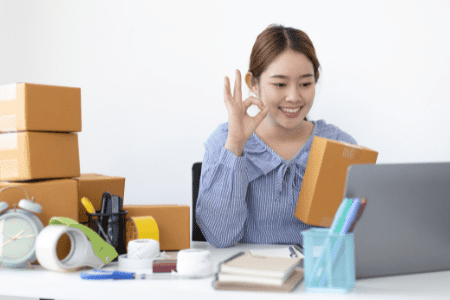 Additional Info on At Home Jobs with Amazon – FAQs
Does Amazon have work from home jobs?
Yes, Amazon has many work from home jobs available. These include simple jobs such as Customer Service Reps and Virtual Assistants, to positions that require highly-qualified Software Engineers and Programmers.
What entry position at Amazon pays best?
Most entry positions for easy Amazon remote jobs will pay around the same. Examples are Customer Service Reps and Assistants. The average salary for these positions are around $37 440, according to the hourly rate posted with the available position.
What is the most flexible remote job?
Most remote jobs are known to be flexible as you can work from anywhere you choose, and on your own time. The most flexible remote job will be one that is part time as these are usually designed to allow you to work after hours when you leave your 9-5.
Full time remote jobs still require you to work at least 40 hours per week, and jobs such as CSRs will require you to liaise with customers and address their concerns during the work day.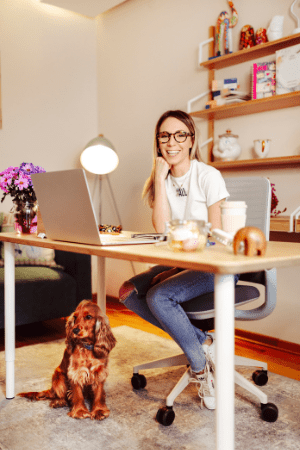 What is the highest paid remote job?
The highest paid remote job will be those that require the highest qualifications and experience level. These include jobs like Software Engineers, Data Engineers, Programmers and other I.T. professionals. These positions will fetch you high 6 figure incomes.
On the other hand, Amazon Influencers and FBA Sellers (no specific qualifications necessary) who work hard, can also hit these income figures!
How do I get a job in a remote company?
The only way to get a job in a remote company is to apply. Browse the available jobs, see which ones you qualify for, and apply for every single one that you meet the requirements for.
How do I get entry to Amazon?
To get entry to Amazon, you'll need to apply for all the available positions that you qualify for. Go to the Amazon Remote Jobs Website, use the search bar or the filters and sort the job list by "Most recent". There are hundreds of available jobs. Invest some time into looking at every position and applying for every single one that you qualify for.
Keep checking back every day and keep applying for any new position that fits you. You can also track your applications by hitting the "Your job application" link at the top.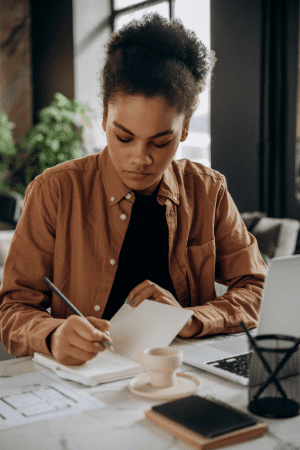 What is the easiest way to get a job with Amazon?
The easiest way to get a job with Amazon is by applying for any and all available positions that you qualify for. Sometimes you can even apply for positions that are below your qualification level and work your way up within a company.
Keep checking every day for new openings and track your application process. If you really do want to get a job with Amazon, you may even want to consider physical in-person jobs to increase your chances.
Related Posts on Easy Amazon Remote Jobs
How to Make $50 to $100 a Day on Amazon MTurk
The Ultimate Guide to Getting Amazon Direct Ship Freebies
How to Make Money Online from Paid Focus Groups
Final Thoughts on Amazon Work from Home Jobs
There are literally thousands of easy Amazon remote jobs that you can qualify and apply for. Even if you don't want to be directly employed by Amazon, there are options that allow you to be your own boss but still earn that Amazon moolah.
Choosing the Amazon work from home job that is best for you simply depends on your personality, your drive, your ambition and well, your qualifications.
But an Amazon work from home job is definitely within reach. Just browse this list a second time, go to the Amazon Jobs site, sleep on it and choose the job that will make you happy!
Do you know of any other at home jobs with Amazon that didn't make our list? Do you have any additional tips for increasing your earnings? Share with us in the comments below. We'd love to hear from you!
Don't forget to follow us on Pinterest, Instagram and Facebook for more money chit chats, frugal living tips and side hustle inspiration!
Liked this post? Pin it!
9 Easy Amazon Remote Jobs that Pay High (+ How to Get Them)