How to Make $50 a Day on Mturk (A Comprehensive Breakdown)
Have you been hearing talk of other turkers making $50+ a day on Amazon MTurk and you feel like they have some kind of secret sauce that they don't want to share? Perhaps you're trying to figure out if there's even any truth to these numbers.
Well guess what?! It is totally possible to make this much and more! If you're frustrated and tired of seeing $2 days, then it's time to UP your turking game!
"How to make $50 a day on MTurk?" you ask. Don't worry, friend! I've got you covered. Better turking pay days are ahead!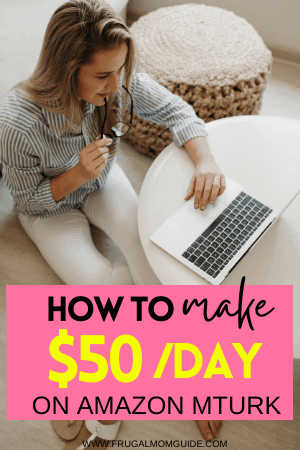 This post may contain affiliate links. This means that I may make a commission if you purchase via a qualifying link (at no extra cost to you). You can read our full disclosure for more info.
With the increased popularity of the world wide web, working from home has become so much easier! If you decide to make MTurk your full time gig, you'll be joining a huge percentage of the population who work remotely from home. In fact, 18% of the U.S. population currently work permanently from home!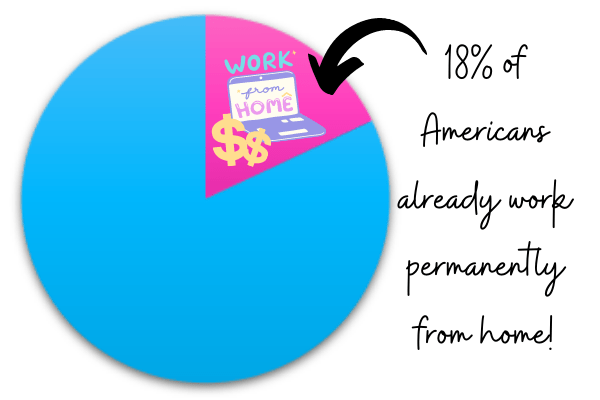 Employers can now higher out tasks from any state, and by extension, from anywhere around the world.
Amazon Mechanical Turk jumped on this ship in 2005 and now provides us the opportunity to make some extra cash doing microtasks from the comfort of our homes.
In order to really, truly obtain a decent payout on a monthly basis… A dollar figure that can actually help pay the bills and crush some debt, you need to know how to work your way around the system.
So are you ready to learn how to make $50 a day on MTurk?! Well let's get started!
What is Amazon Mechanical Turk?
If you're a total newbie, and you're wondering what is Amazon Mechanical Turk, here's a quick explanation.
Amazon Mechanical Turk (called MTurk for short) is a crowdsourcing marketplace founded by Jeff Besos. Businesses can outsource work from a global workforce by listing microtasks.
No matter how advanced the world gets, there are just some things that robots can't do. And this is where human intelligence comes into play.
You can now complete these tasks and get paid for doing so. Things like giving your opinion via surveys or transcribing an audio file to text may take just a few minutes to complete and will all add up to a cool $50 a day in your wallet!
What are HITs on MTurk?
On Amazon MTurk, HITs stands for Human Intelligence Tasks. These are the microtasks and small jobs that are listed by requesters, that you need to complete.
These are often tasks that cannot be completed by robots or computer systems, hence the term "human intelligence". Once you complete the task, you will get your reward (hello, cash in your pocket!).
What Kind of Work Can you do on MTurk?
There are various types of work that are listed on Amazon MTurk. They are mostly very simple tasks that can be completed in minutes. You can choose which ones you want to do.
Some examples of the jobs include:
• Completing Market Research Surveys
• Categorization Tasks (also called cat batches)
• Checking image tags
• User Testing of websites and apps
• Extracting General Data from a Shopping Receipt
• Transcription – Listening to audio files and typing/converting them to text
• Taking photos of something (the requester will state details of what is needed in the pic) and uploading
• Writing a short description (Details will be provided)
There are many, many more types of tasks available. There are literally thousands of tasks to choose from! And these are updated daily. I would suggest that you sign up and check them out yourself. I'm pretty sure that there will be something that may be worth your while!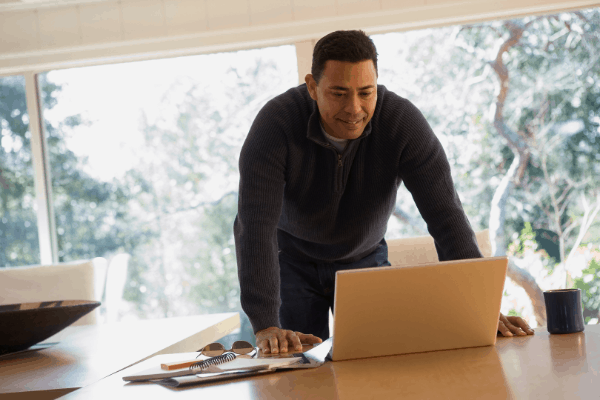 How to Make $50 a Day on Amazon MTurk
Many people make $50+ on a daily basis on Amazon MTurk. However, there are a few habits you'll need to develop and follow in order to change $2 days to $50 days. All of these work together to get you that higher payout.
1. Download a Browser Extension and Utilize Scripts
This is number 1 on our list because honestly, if you want to make a considerable amount of money turking, this is a must! Having the help of scripts and a browser extension will work together with all the other tips below to help you make $50 (and more!) on Amazon MTurk.
A browser extension and scripts will help you work more efficiently, as they help you search and preview HITs. This means you put your time to better use – completing tasks and making money, instead of wasting time searching for tasks.
You need to be very careful about what scripts you use though. You should not use any script that violates your Terms of Service with MTurk! Generally, the ones that violate are those which 100% automate your turking. Stay away from these. Remember that HITs are Human Intelligence Tasks that need to be completed by YOU!
To get scripts, you can go to a site like Greasy Fork, search for MTurk scripts and download a relevant Script Manager. Browser extensions and scripts that can improve your MTurk experience (and efficiency) include MTurk Suite and Panda Crazy.
Remember to ensure that you are using these tools in a way that doesn't violate your agreement with MTurk!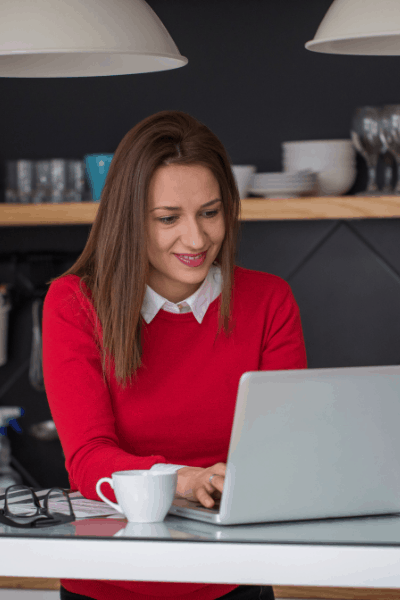 2. Calculate the Hourly Rate Payout to Choose the Highest Paying HITs
Look at the payout before spending time to complete HITs. If you want to make $50 a day on MTurk, you need to spend your time wisely.
Let's say you want to make $50 a day and you have 5 hours to dedicate towards turking, then you'll need to be making $10 per hour! Keeping track of your hourly rate is very important because it's so easy to lose track of time behind the computer. Before you know it, you've completed 13 HITs in 90 minutes, but only made 5 bucks. This is definitely NOT a good use of your time!
This is why you need to filter HITs by how much they pay, Don't worry though. The browser extension and scripts that you downloaded and installed helps with this! You can use the HIT finder tool to filter and find the best HITs to complete.
Note that "High-Paying" means those tasks that will increase your hourly rate – and not necessarily one with a higher payout. Let me explain two scenarios.
John and Anna are both preparing to spend the next hour turking to make some extra cash. John is trying to determine which tasks to choose. And Anna has already decided on a few.
They both see some surveys at $1.25 each and a batch of tasks (batch HITs) at 15 cents per task. At first glance, the $1.25 task may seem like the higher paying HIT. However, it's VERY IMPORTANT to look at the time you'll take to complete them!
Let's say John chose to spend his hour doing surveys and Anna chose to do the batch HITs. Whose hourly rate was higher? Who got paid more? Here's the breakdown!
John's HITs – Each survey took 12 minutes to complete so John was able to do 5 surveys within the hour. At $1.25 per survey, John made $6.25 per hour!
Anna's HITs – Each batch took 20 seconds to complete. This means that Anna was able to complete 180 batches. At 15 cents per batch, Anna made $27 per hour!
Which brings me to our next point…
3. Take Advantage of Batch HITs
Batches allow you to complete similar HITs one after the other in a short space of time. Many people ignore batches because of the low payout number attached. However, batches can be a gold mine once you start to dig deeper.
Because you can complete batches quickly, more than likely your efficiency will increase and you can make a higher hourly rate (see example of John and Anna above).
Once you find a good batch to work on, grab as many as possible and work from a queue. You can use more than one tab (and monitor, if possible) to reduce loading times and increase efficiency.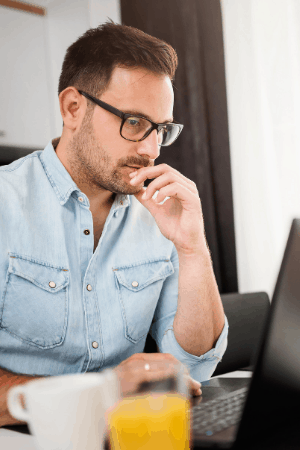 4. Use Forums to Find the Best HITs & to Get Tips from other Turkers
So we know that we should calculate hourly rates and take advantage of batches. We also have our browser extensions and scripts to help us increase our efficiency. But is there any additional way to find the best HITs to help us make $50 a day on MTurk?
Of course there is!
MTurk forums like MTurk Crowd, Turkerview, MTurk Forum, r/HITsWorthTurkingFor and the r/mturk subreddits all have threads and communities that provide daily updates on the best HITs to complete to increase your payout!
Believe it or not, thousands of people around the world are looking for the best HITs, just like you. And some of these kind souls are willing to share when they find them!

Want a chance to make some extra cash?
Sign up with Survey Junkie to do quick surveys and make extra money each month! You can even use Swagbucks to get paid to do regular everyday tasks like watching videos and searching the web!
I get paid $1000+ by using these free tools!
5. Boost your Qualifications to Build your Profile
In order to make more money from MTurk, you'll need to build your profile and boost your qualifications. Boosting your qualifications will set you apart and enter you into an exclusive pool of turkers who requesters can restrict their tasks to.
Increased "quals" means that you will have access to HITs that other turkers don't. And this makes it way easier to achieve your $50 a day on MTurk goal!
Quals can be as simple as entering your age and location – or your education level, skill set and work experience. These qualifications help you build your profile.
If you truly want to make $50 – $100 on MTurk, you'll also want to aim for Masters Qualification. This is assigned to the hardworking turkers directly from Amazon MTurk. Achieving this will allow you access to more HITs than others and you'll be able to complete your tasks without being interrupted by captchas.
There is no secret formula to achieving Masters Qualification, as MTurk assigns this randomly once or twice a year. There's no way to know for sure if you will receive it but to increase your chances, you can complete 1000 HITs and maintain an approval score that is greater than 99%. Even better, try to work your way up to having 5000 HITs under your belt!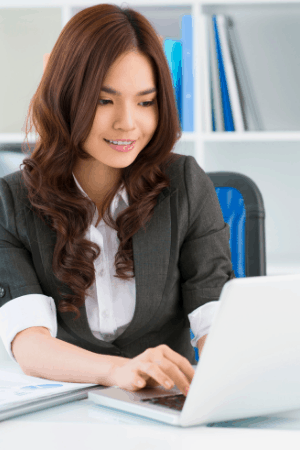 6. Maintain a High Approval Score
How to Make $50 a day on MTurk? Maintain an approval score of at least 99%! Your approval score is a percentage which indicates how many of your submissions have been approved. A higher approval score tells requesters that your work is usually of excellent quality.
Most requesters have a minimum requirement for a turker's approval score. So if your approval score is 90%, chances are you wouldn't have access and will be missing out on thousands of HITs!
This is because most requesters use a minimum requirement of a 95% approval score. But always aim to keep yours as close to 100% as possible! This means that you will not be restricted from a HIT just because of your approval score. Also, a high approval rating plays a big part in building your profile and boosting your qualifications!
How do you maintain a strong approval score? It's as simple as always submitting high quality work to avoid rejections!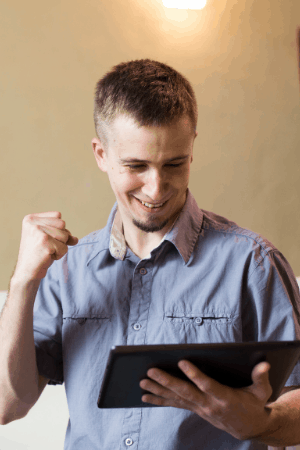 7. Know the Best Time to Turk
Obviously you can sit all day behind your computer to turk – but knowing the best hours can help you increase how much money you make. And although I'm a huge advocate for finding a second source of income and increasing your paycheck, I also believe in using your time wisely.
Sitting behind your computer for twelve hours a day may not be the smartest use of your time. Especially since most seasoned turkers have come to realize that a lot of the best HITs are usually posted during a specific timeframe each day.
For example, the best surveys are available between 6 am – 11 am EST Monday to Wednesday. Great batches can be found throughout the day though. So you may still want to check in on HITs while you eat your lunch!
Generally, you'll find the best HITs on weekdays during working hours since most HITs are posted by businesses, and this is when they work.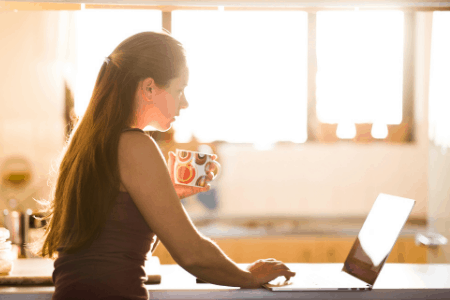 8. Work your way up to higher paying HITs
As you build your profile, improve your qualifications and increase your approval score, you'll gain access to many more HITs. You'll now be able to work your way up to higher paying HITs – some of which may be restricted to other turkers with lower qualifications.
This increases your chances of making $50 a day on MTurk. Just remember to always calculate your hourly rate to ensure that the HITs are worth doing.
9. Be wary of Scammers
As with any good thing, there are always a few bad apples that spoil the basket. And with Amazon Mturk, it's the scammers. As you go through the motions making your $50+ a day on Mturk, you'll want to watch out for various red flags.
Scammers pose as requesters and create HITs that require you to enter personal details such as your name, social security number and bank information. Hello, RED FLAG!
Remember to never give out such details to avoid identity theft and credit card fraud. Also, avoid giving out your email address or phone number, as this can be used to spam you in the future and may also be used to extort money from you.
Be smart and stay safe. Try to work with requesters that have High Activity Level and a high HIT approval rate. Just hover over the requester's name and this information will pop up.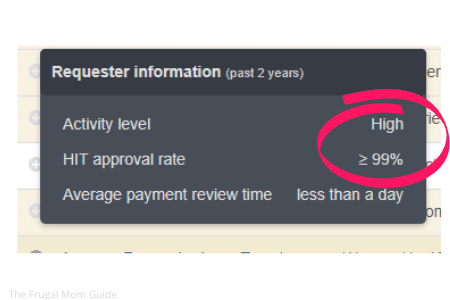 10. Do more HITs
This tip may be obvious but it still needs to be stated. Obviously, more HITs = more money. And if you're trying to figure out how to make $50 a day on MTurk, upping your turking hours may be your best bet!
The more time you spend turking (efficiently!), the more HITs you can complete, and the more money you'll make!
Set aside as many hours as you can (during the best turking times mentioned above) and increase your daily HITs to hit regular $50 – $100 days!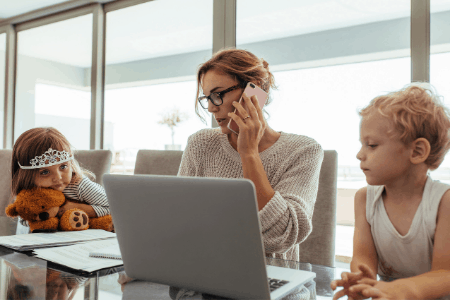 11. Invest in the right tools
Sometimes a little investment can double or triple how much money you make. For example, if you feel like you make the most money doing transcription jobs, why not invest in a Transcription Foot Pedal to increase your efficiency and increase how much you make?!
A Transcription Foot Pedal allows you to use your feet to control audio playback and other tasks. It's like having another pair of hands – except it's your feet!
This simple little tool can easily double your income. It's well worth the one time investment.
So see which tasks are your money makers and think about what equipment you can use to increase your efficiency. Once it's not a violation of the terms of service, go ahead and make the investment!
12. Save the good requesters
Once you find good requesters, it's a good idea to save their info. You can then check in everyday to see their postings and you can regularly complete their HITs.
Keep an eye out for requesters that have a high HIT approval rate (≥99%) and those that pay well. These are the ones that are worth saving.
13. Be Consistent and Disciplined
In order to make $50 a day on MTurk, you'll have to put in the time and effort. No surprise, right?
Mturk is not easy money – you'll need to put in the work to earn it.
People who make $50-$100 a day on MTurk usually have a set routine and they are disciplined about following it. They work on MTurk like it's their job. They put in the daily hours to see those high paydays.
14. Set SMART Goals
If you know you want to make $50 a day on MTurk, set this as a goal for yourself. You can always increase your goal from there but always ensure that your goals are SMART goals!
Just in case you've never heard about setting SMART goals, here's a quick breakdown.
S – Specific. Make it a specific goal. e.g. I want to make $50 a day on MTurk!
M – Measurable. Ensure that it's something you can measure and keep track of. e.g. You can keep track of your daily total earnings to see how much you are progressing towards your goal.
A – Attainable. It should be something that is possible to accomplish. e.g. You're setting a goal of making $50 a day on MTurk, and not stretching to something unattainable like $5000 a day on MTurk.
R- Relevant. Your goal should align with your long-term, overall life goals.
T – Time-based. Set a time frame in which you'd like to achieve your goal. e.g. I want to make $50 a day on Mturk by October 31st!
How to Start with MTurk? (Step by Step Process)
If you're searching how to make $50 a day on MTurk, then you probably already have an account. But just in case you haven't already signed up, let me walk you through the steps!
Starting with Amazon MTurk is super simple.
Step 1. Create an account
Go to the Amazon Mechanical Turk sign up page and click "Request a Worker Account".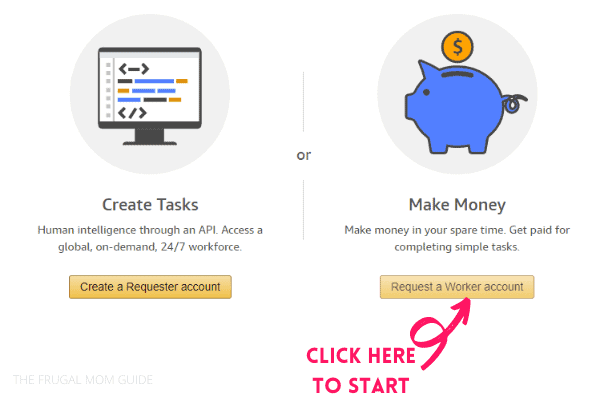 Step 2. Sign in to Amazon
You will then be asked to sign in. If you already have an Amazon account (the same one you use to do your shopping), you can sign in using the same info. If not, click "Create your Amazon account" at the bottom and enter the requested information (name, email & password).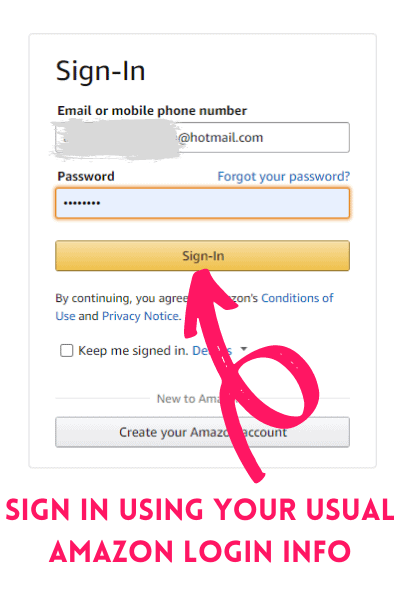 Step 3. Create an Amazon Mechanical Turk Account
The next step is to create an Amazon Mechanical Turk Account. You will be taken to a page where you'll need to enter simple information such as your name and address.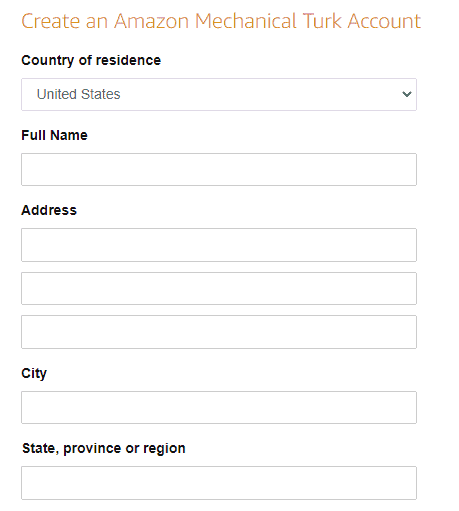 Step 4. Wait for your MTurk account to be reviewed
And that's it. Once your information is entered, you just need to wait for approval. This usually takes 24-48 hours. Once you're approved, you'll set up your payment information (to receive your earnings) and you can get started on completing HITs.
At first, you'll have some limitations. In the first 10 days, you'll only be able to complete 100 tasks per day so you'll need to choose these wisely. However, when your 10 days probation period is up, there will be no limit to how much work you can do! CHA-CHING!

Is MTurk Legit?
Yes, yes and yes! MTurk is totally legitimate and is a great way to earn extra money. It's pretty straightforward – you do the work and you get paid.
You can choose to collect your payment as cash or in the form of Amazon gift cards. You can then transfer your earnings to your bank account and actually get your cash in hand. In addition to this, it's important to note that Amazon is entirely trustworthy, making MTurk a completely legit way to earn money.
FAQ: Can you Make Money on Mturk?
Yes, you can make money on Mturk! There are tons of people making huge paydays on Amazon Mechanical Turk every single day. If there are still any Doubting Thomases out there, I encourage you to go ahead and create your Amazon Mturk account and use the tips above to make $50-$100 a day!
Advantages and Disadvantages of MTurk
FAQ: How much can you make on MTurk in a day?
How much you make on MTurk a day depends on the person doing the turking. It depends on how much work they put in and how efficiently they do it.
Using the tips mentioned in this post can easily take you up to $50-$100 a day on Mturk! However, there are many others who make $200-$250 per day when they increase their qualifications and get added to an exclusive pool of workers who have access to tasks that are restricted to everyone else!
It's important to add that many also work for dollars per day. But this usually due to inexperience and not understanding how to use all their resources to increase their payout.
FAQ: How do you get paid?
You can choose to collect cash payment or payment in the form of Amazon Gift Cards. To collect cash, you'll need to have a checking account that can receive direct deposits and then link it to your MTurk account.
You can also choose how frequently you'd like to get paid. Options are every 3 days, 7 days, 14 days, 30 days or 60 days. Choose the option that will work best for you.
It's super simple to get paid.
How to Make Money on MTurk
Learn More about MTurk:
Related Posts on How to make $50 a day on MTurk
29 Easy Ways to Get Free PayPal Money Instantly
21 Simple Ways to Make Money Watching Ads
37 Legit Online Jobs for Teens that Pay High
The Best Survey Junkie Hack to Make Money Online
How to Sell Feet Pictures Online for Extra Money – 23 Legit Ways
47 Legit Ways to Get Free Money Right Now
Final Thoughts on How to Make $50 a day on MTurk
All of these little tips will add up to help you make big bucks on MTurk every day. Believe it or not, many people make a full time income working on MTurk and it's totally possible for you too!
You just need to find the jobs that are worth your time! While you may not make $50 a day on MTurk upfront, your paydays will get better and better as you gain more experience!
Are there any other MTurk tricks you use to increase your earnings? Share with us in the comments below. We'd love to hear from you!
Don't forget to follow us on Pinterest, Instagram and Facebook for more making money and saving money inspiration!
Liked this post? Pin it!
How to Make $50 a Day on Mturk (A Comprehensive Guide)