Get paid to watch ads this year by using these easy tips and methods.
In your hunt for spare funds and while searching for clever ways to earn an extra buck, you may have come across an option to watch ads for money. Is it too good to be true? I mean, watching ads for money??? Could it be any easier?
Don't be scared! Chances are you've stumbled into a super easy and totally legitimate way to gather some cash!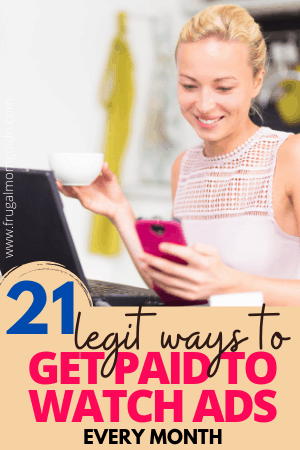 This post may contain affiliate links. You can read our full disclosure for more info.
FAQ – Can you watch ads for money?
Getting straight to the point, the answer is: YES! You can absolutely watch ads for money! There are many websites and apps that offer opportunities for you to get paid to watch ads.
Did it ever occur to you that companies are constantly trying to get your attention? How else are they supposed to sell their products and services? As a matter of fact, according to AdWallet, brands spent over $250 billion dollars in advertising in 2019!
You can sign up, decide how much time you want to invest in the activity and be on your way to making money watching ads!
FAQ – Where can I watch ads for money / What app pays you to watch ads?
As stated, there are several forums that offer the option to get paid to watch ads. Let's get started so you can start earning that easy money.
21 Ways to Watch Ads for Money This Year
1. Swagbucks
With almost half a billion dollars paid out and 20 million active members, Swagbucks is definitely not shy when it comes to putting cash back into your pocket.
Swagbucks offers you the option to not only watch ads for money but you are able to earn cash and gift cards from shopping online, watching videos, playing games, answering surveys and to use their search engine. In addition to their website, there is also a downloadable app.
Basically, these guys have developed a comprehensive forum to allow you to earn money online, simply from being you, once you sign up.
As far as Swagbucks goes and your specific desire to get paid to watch ads, what they actually do is compile a specific playlist of videos that you are required to watch. You can watch however many you want depending on your schedule. Over time, you rack up points and redeem for cash or various gift card options. To sweeten the deal, get a $10 sign up bonus when you sign up here.
Details on how to get paid to watch ads on Swagbucks
2. MyPoints
Another giant of the league of "Get Paid To" sites, MyPoints offers a solid package for you to earn cash by doing all the basic things that you like to do online.
Make money watching ads or participate in several other options to earn cash back, earn cash directly or score with coupons and various other deals when you shop from their list of associate vendors.
Also, MyPoints offers both a website and an app to earn money from various other methods including: completing surveys, watching videos, playing games and shopping. As a matter of fact, they are partners with Swagbucks and also have a very well rounded cash back affiliate network, to meet all your shopping needs.
Sign up here to get a $10 bonus to get you started.
Details on how to get paid to watch ads on

MyPoints
3. InboxDollars
According to InboxDollars, they have paid out over $59 Million in cash rewards to its members in the past 10 years. Even more astonishing is that this money was paid out to persons as rewards for doing the most basic of online activities.
InboxDollars has done all the ground work and teamed up with brands that require customer feedback. These brands pay them to conduct market research and in turn they pay you to provide it. Basically they act as a funnel between you and large dealers.
These paid activities include: reading emails, shopping using their program, taking surveys, playing games, gathering coupons and watch videos. Not only can you watch ads for money, once you utilize their resources to conduct your daily web routines, watch the cash pile up.
Get going with a $5 bonus when you sign up here.
Details on how to get paid to watch ads on

InboxDollars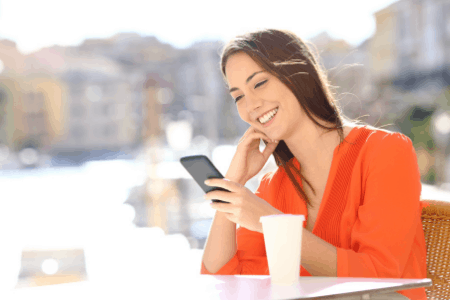 4. AdWallet
Know your worth and sell it to them. AdWallet's strategy is basically that. They push the fact that product owners are trying to get your attention and have devised a way for you to watch ads for money through their platform.
They teamed up with the various brands and streamlined the make money watching ads process to funnel money into your pocket. How perfect is this?
Once you sign up with them, you can earn up to $3 for each ad that you watch. The minimum payment is $0.50 per ad that you watch and they even offer paid incentives for referrals.
With a $10 minimum payout value, your plan to get paid to watch ads should definitely include AdWallet. As a bonus, you can also use them to do some paid online surveys while you make money watching ads.
Details on how to get paid to watch ads on

AdWallet
5. Survey Junkie
Survey Junkie is a well constructed survey site and app that takes you to the mother lode of paid surveys. There are options to survey a vast array of products and services, using a few differing avenues.
When it comes down to your need to make money watching ads, you would be required to divert through a slightly different route. You absolutely get to watch your typical ad videos, in addition to others, but you would be required to participate in a survey afterwards.
Only by participating in the surveys would you be able to translate the ad watching into cash. The good news is that you gain points which are directly convertible to money, regardless of if you get bumped off the site or a particular survey. They also boast of a very user friendly and customer oriented platform.
Details on how to get paid to watch ads on

Survey Junkie
6. Ibotta
Ibotta has generously paid out over $860 million dollars to date. With a network spanning over one thousand retail stores, these guys have mastered the cash back program.
Ibotta has an affiliate for almost every activity that you may be into; from shopping for clothes and sporting goods to shopping for takeout and auto supplies. As a matter of fact, they are an especially valuable asset for grocery shopping. Just download their app or browser extension and earn your rewards.
Ibotta is unique whereby users are prompted to complete simple bonus activities to capitalize on additional money making and saving activities. This is where you get to watch ads for money.
Even though the app differs from the rest where you don't go through a straightforward, "press play" and watch process, the bottom line is that with Ibotta you can make money watching ads. Actually, many of the high dollar payouts come with the bonus video ads.
This app comes with an intertwined web of money making opportunities, which vary in value. Run wild, go with the flow and earn that cash.
Details on how to get paid to watch ads on

Ibotta
7. Slidejoy
Slidejoy is an absolute game changer when it comes to online advertising. You not only get paid to watch ads, you get paid to actually passively advertise using your smart device.
Once you download and run their app on your smart device, they basically pay you to rent your lock screen. Various ads constantly run on your lock screen so you are paid to simply lock and unlock your phone.
Whether you subconsciously or willfully lock or unlock your device, it doesn't matter. Either way you'd be building cash by being Slidejoy's little ad machine.
Details on how to get paid to watch ads on

Slidejoy
8. iRazoo
iRazoo is another online avenue where you are paid to perform everyday online activities. They are contacted by advertisers to gain market trend information and that's where you cash in.
Complete surveys, read emails, search using their platform and watch videos to earn cash. There are several ways for you to benefit including the opportunity to make money watching ads.
The video content of iRazoo is quite extensive. You can not only watch ads for money but also trailers, mini-films and cooking shows.
Details on how to get paid to watch ads on

iRazoo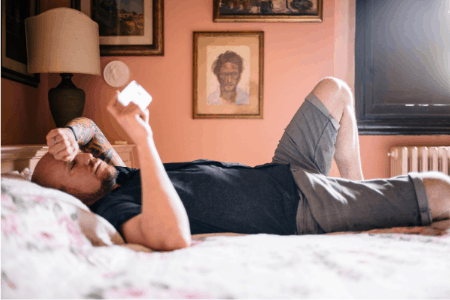 9. SuccessBux
Similar to iRazoo, SuccessBux is another Get Paid To (GPT) site that presents you with various opportunities to earn money by performing very simple tasks.
They are hired by brands to devise techniques to gather information on what is trending. Therefore you get to watch videos, play games, complete offers and watch ads for money.
Details on how to get paid to watch ads on

SuccessBux
10. Nielsen TV Ratings
Nielsen TV Ratings has over 90 years experience in the field of gathering information regarding what people watch, listen to and purchase. Unlike the typical survey and ad sites, Nielsen reaches out to random persons to join their survey teams.
There is no sign up program or website, Nielsen would contact you. Therefore you need to be on the lookout for their email in case you are lucky enough to be recruited.
In addition to being able to get paid to watch ads, you'd get paid to watch television or listen to music and podcasts. Your feedback would go into developing statistical information to dictate the evolution of the entertainment industry.
Nielsen pays in the form of cash and small gifts.
Details on how to get paid to watch ads on

Nielsen TV Ratings
11. QuickRewards
QuickRewards is another GPT site that is similar to iRazoo and SuccessBux. Even though the main way to earn money is from completing surveys, you can also watch ads for money, play games, read emails and browse the internet.
One big advantage for QuickRewards is the fact that you can cash out at any time. They also process payments extremely quickly, as little as a few hours.
Details on how to get paid to watch ads on

QuickRewards
12. You-Cubez
You-Cubez is a Paid To Click (PTC) site that pays to click ads and complete offers. This sounds too good to be true but it is 100% legitimate.
The payment value per click may not be that impressive, however the various tasks and offers on the other end of those clicks can lead to a decent pay day.
There are four basic ways to make money from this site. The first and simplest way is to get paid to watch ads. Watch a few seconds of an ad, obtain a code and use it to claim your rewards. Secondly, as we stated, complete offers to earn cash.
The third way to earn money from You-Cubez is a very unique feature. You can use them as an ad agency to boost traffic back to your own website. The final way to earn from them is by referral commissions.
Details on how to get paid to watch ads on

You-Cubez
13. AppTrailers
Download the AppTrailers app for android and IOS and be set to make money watching ads. There are several categories of ads, some of which you can watch numerous times while earning cash every time.
You can also earn money from downloading free apps via their platform, as well as from performing various other activities.
Details on how to get paid to watch ads on

AppTrailers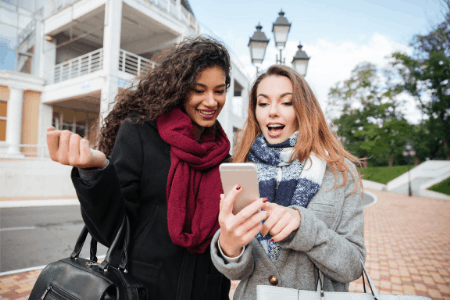 14. CreationsRewards
CreationsRewards is yet another GPT site that offers a points program that translates into payment for participating in surveys, watching videos, visiting websites, shopping online and for completing special tasks. They also have a generous rewards program.
Essentially, you get paid by them for performing most routine activities through their program, including the ability to get paid to watch ads.
Details on how to get paid to watch ads on

CreationsRewards
15. Vindale Research
Vindale Research is a reputable market research company that is willing to pay you for your opinions. Take part in various surveys which lead to cash payouts.
In addition to earning from paid studies and referrals, you can also make money watching ads.
Details on how to get paid to watch ads on

Vindale Research
16. PrizeRebel
If you are in the market to get paid to watch ads or complete surveys, PrizeRebel is pretty much as easy as it gets. They are another points-based GPT site that allows you to take surveys and watch videos to your heart's content, until you have enough points to redeem for whatever you want.
PrizeRebel also dishes out additional special offers, discounts and raffles as you go along which gives you additional money earning potential.
Details on how to get paid to watch ads on PrizeRebel
17. InstaGC
InstaGC is another GPT site that pays you via their points system to perform everyday tasks like shopping online, searching the internet, completing surveys and watching videos.
You do get paid to watch ads and by getting involved in various other simple offers. However, the points you earn are redeemable for various gift cards.
Their network of affiliates has given them the ability to offer you over 330 options for gift cards. With over 1.3 million gift cards redeemed to date, InstaGC is definitely a avenue for you to check out if you are looking to watch ads for money.
Details on how to get paid to watch ads on InstaGC
18. FusionCash
FusionCash offers a website and apps for a US based target to complete surveys, complete tasks, play games, watch videos and to watch ads for money.
Details on how to get paid to watch ads on FusionCash
19. Earnably
In addition to allowing you to make money watching ads, Earnably distributes digital rewards and gift cards to its members for watching videos, taking surveys and completing tasks.
Similar to several of the other GPT sites, Earnably has a points based structure that pays out based on the amount of time spent against a specific type of activity.
Details on how to get paid to watch ads on Earnably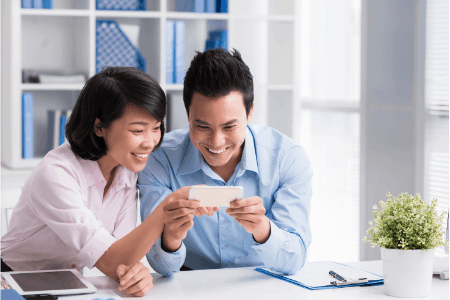 20. AppNana
AppNana is another simple app, with supporting website, to utilize when you want to make money watching ads. It varies slightly from the conventional "press play" type forum.
You would be required to install and play free apps to earn Nana credits, which are redeemable for cash, gift cards and affiliate points.
Details on how to get paid to watch ads on AppNana
21. Viggle
Viggle, its website and app, is a GPT platform centered on entertainment marketing. Basically, you are paid via a redeemable points based system to watch TV.
They offer access to their content via several different sites with the purpose of making connections for the benefit of the entertainment industry. Check them out and see how you can get paid to watch ads and their other content.
22. Netflix (Honorary Mention)
Have you ever thought about getting paid to watch Netflix. Before you get too excited, this option is a genuine bonus addition and definitely does not follow the trends of the previous options to watch ads for money. However, since we are talking about how to get paid to watch ads and video content, we'd need to include this.
We all know and love Netflix. It provides us with hours upon hours of enjoyment. Actually for some, Netflix addiction can actually spiral to the point of non-productivity. Netflix actually pays persons to review their content and assign tags to them. This helps the company categorize their videos to aid persons searching for entertainment.
A Netflix Tagger is a full blown job and essentially requires you to be qualified and employed by the organization. As much as this job may be a dream come through for some, you need to apply through the "Careers" section of Netflix and be hired like most other standard jobs.
Related Posts on how to Make Money Watching Ads
37 Legit Online Jobs for Teens that Pay High
43 Best Freelance Proofreading Jobs from Home
47 Profitable Craft Ideas to Sell and Make Money from Home
29 Simple Ways to Get Free PayPal Money Instantly (No Surveys)
Survey Junkie Hack: Make Money from Surveys (21 Tried & True Tips)
Final Thoughts on How to Watch Ads for Money
Now that you know that making money is an actually legit way to make some extra cash each month, why not go ahead and choose which platforms you'd like to get started on?
Is this something you already do in your spare time? Are there any other sites that you use that were not listed here? Share with us in the comments below. We'd love to hear from you!
Also, follow us on Pinterest and Instagram for more making money and saving money inspiration!
Liked this post? Pin it for later!
21 Easy Ways to Watch Ads for Money This Year (A Detailed Guide)