Is Swagbucks worth it and is Swagbucks safe? Here's an honest Swagbucks Review.
Have you heard about Swagbucks and now you're wondering if you can actually make money by using it? Maybe you've heard a friend raging on and on about how she made all this extra side money. Or perhaps you've heard that it's not worth your time.
So what's the real deal with this Swagbucks thing? Is Swagbucks even worth it at all? What is it all about anyway? Do you want an absolutely honest review of how Swagbucks works? Well this post will break it all down for you.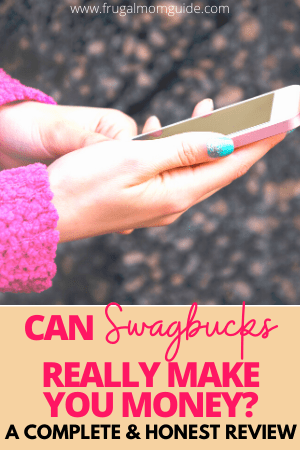 This post may contain affiliate links. You can read our full disclosure for more info.
In this day and age, with the rise of the internet and cell phones (equipped with data plans), almost everyone has access to digital content and making money online. This makes it a whole lot easier for people who are trying to make ends meet to make a side income.
According to a side hustle survey done recently by Bankrate, nearly 33% of side hustlers actually need their side hustle income to stay afloat. So a side income has become extremely important in maintaining a comfortable lifestyle.
Many people choose to use the internet to get their side hustle on, and one popular and easy way to do this is by completing surveys and other little tasks online.
Once you start looking into this, you'll see that Swagbucks is one of the most popular and trusted sites to get started!

What is Swagbucks?
Swagbucks is a popular rewards program that allows you to earn cash and gift cards for completing simple tasks online that you already usually do every day.
These tasks include searching the web (I bet you do this!), watching entertaining videos (pretty sure you do this too!), shopping at your favorite retailers (seeing a pattern?), finding great deals and answering surveys.
When you complete these tasks, you'll earn points, called swagbucks (SB) and you'll have the option to redeem these points for gift cards or cash back.
It's such an easy way to make some extra cash. In fact, Swagbucks actually states that they've paid out over $$444 934 075 in cash and free gift cards. Imagine if some of that could be in YOUR bank account!

Is Swagbucks Safe?
Yes, it totally is! Swagbucks is absolutely safe! You are not at any risk and your devices are not at any risk either. All you do is complete simple, little tasks and get cash or gift cards in return.
In fact, if my word if not good enough for ya, see for yourself on Trustpilot.

If a 4.3 rating (out of tens of thousands of reviews) doesn't scream trustworthy, then I don't know what will.
Does Swagbucks work?
Yes, of course! However, some special offers may not be available to people in certain countries. But don't worry, there will be other things you can do to earn! 😊
Remember that Swagbucks has actually paid out over $444 934 075 in cash and free gift cards (as of August 2020)!
Is Swagbucks worth it?
So we know now that Swagbucks is legit… You can actually make real money (woohoo!). And we also know that Swagbucks is absolutely safe. But is Swagbucks worth it?
Honestly… It depends.
It's not like you can become a millionaire by earning points on Swagbucks. And I wouldn't advise you to try to earn a living and pay your bills with Swagbucks.
It's not like you can just sit on your couch all day completing tasks and expect to be able to afford a lavish lifestyle. This surely wouldn't get you food on the table and a roof over your head.
BUT… Swagbucks is definitely worth it if you're just trying to make some extra money whilst sitting on your couch on an evening, watching your favorite TV Show.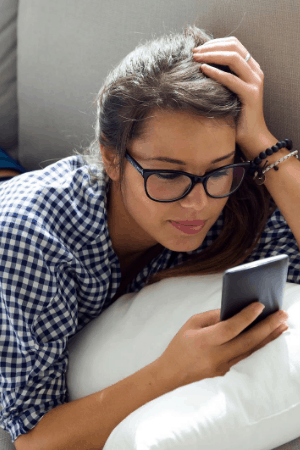 I don't know about you, but sometimes I turn on my TV, but my attention is mostly on my phone. 😂
I'm always googling something, or watching a video. So why not do these things through Swagbucks and make some extra cash doing what I usually do anyway?
Swagbucks allows you to set and use their Search Engine as your default. Then, any search made thereafter earns you Swagbucks. So you can literally get paid to search for the 48207 things you usually search for during the day.
And if you don't want to set Swagbucks as your default search engine, that's fine too. You can still earn money for your searches. Just login to your Swagbucks account (or use the app) to complete your searches.
So is Swagbucks worth it? Yes, totally! It's SO worth it to make the extra cash watching videos, searching the web and completing simple surveys while you're binging your favorite TV Shows on an evening.
Pros and Cons of Swagbucks
Pros
-Easy to make money from anywhere in the world
-Can be used on any device that has internet connectivity
-Great way to make some extra money
-Easy and convenient payment methods
-Tasks are simple
Cons
-Some tasks can be time consuming and pay very little
-Some tasks are not available in some countries
How can you make money on Swagbucks and what can you do to get paid?
Well, as mentioned above, there are several ways you can earn points on Swagbucks and then you can redeem these points for either cash via Paypal or gift cards from your favorite retailers.
Here's a breakdown of the various things you can do to make money on Swagbucks.
1. Answer Surveys
Answer simple questions to help brands and you'll get to earn points. You can also earn points by voting in the daily poll every day which literally takes a fraction of a second to complete.
The poll asks fun little questions like "If you have to assemble furniture, how do you get it done?" You can then choose from the listed answers and earn a point. It literally takes 1 second to do! And at the end of the month, this simple task will earn you a total of 30 SB points!
Obviously, the more surveys you take and the more questions you answer, the more points you'll earn, and the higher your Swagbucks cashback!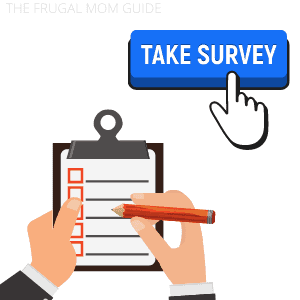 2. Shop and Earn
Do you shop online? Well you can earn SB points for that as well! If you start your purchase at Swagbucks, you can earn SB points when shopping online at your favorite retailers including Amazon, Walmart etc.
When you shop through Swagbucks, you'll get exclusive deals and coupons in addition to your points. It's a win win situation!
And even after this, you can redeem your newly earned SB points for free gift cards (or cash back via PayPal) from over 140 stores to shop some more!
It's like the gift that keeps on giving, isn't it?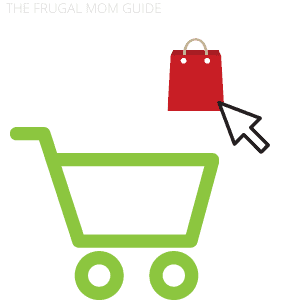 3. Search and Earn
You can earn more by making Swagbucks your search engine. You can choose to download the chrome extension or app which makes earning points easy by defaulting Swagbucks search in your browser and making your new tabs Swagbucks Search ready.
If this seems like a little bit too much for you then you can simply login to Swagbucks and search from there.
So next time you want to search for the results from last night's episode of The Voice, remember that you can earn money for doing it via Swagbucks Search! 😉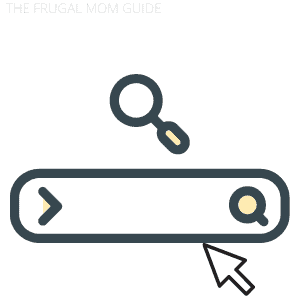 4. Discover Deals
Swagbucks Discover also allows you to earn free gift cards for exploring special offers. These offers include exploring free trials, charity donations, playing games, watching videos, and browsing and downloading mobile apps that may be of interest to you.
You can earn SB for exploring these offers which you can then redeem as gift cards or cash back! Some of these offers can earn you thousands of SB points so it's definitely worth checking out!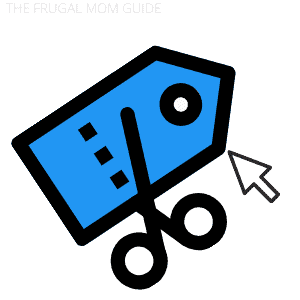 5. Swagstakes
If you feel lucky, you can enter the Swagstakes to win even more Swagbucks/points.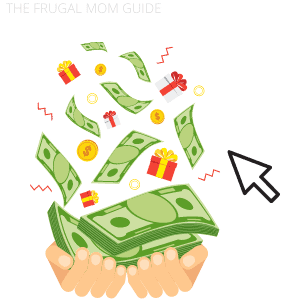 These are just a few of the ways that you can earn on Swagbucks. Be sure to check it out if you want to learn more!

Redeeming your Swagbucks as Cash
By now, you already know that you can redeem your points, or SB as gift cards or cash back. Let's talk about getting cash for your points.
How much is a Swagbuck worth?
So you're completing your tasks and you're increasing your points (points are called Swagbucks). You know that you want to redeem these for cash. But how much is a swagbuck worth anyway? Are you doing all this 'work' just to collect $1 in the end?
Well one Swagbuck is actually worth one cent. So you'll need to earn 100 SB to make $1, or 500 SB to make $5 and so on. I know, I know. This probably sounds like so very little but remember that it's really easy to earn these points!
Depending on the task, you can earn thousands in a day. Some tasks (like shopping) really helps you earn a lot. Just remember to stick to buying what you need only. Points add up in the end.
How much money can you make using Swagbucks?
How much money you make on Swagbucks will depend on how much time you spend completing tasks and what kind of tasks you complete. Some tasks will earn you more.
Remember that time is money so use it wisely. Invest your time in a side hustle that will make you good money. Just use Swagbucks during your downtime to make a little extra.
How does Swagbucks pay?
Swagbucks pays you cash via PayPal. Easy.
You can redeem your points and receive your cashback in your PayPal account which you can then transfer straight to your bank account or credit card.
If you prefer to redeem your points as a gift card (same dollar value as your cash back), you can choose to do that too. There are gift cards from hundreds of popular retailers to choose from.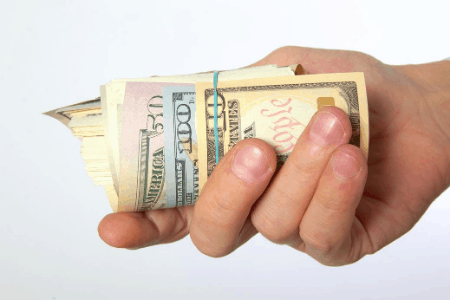 How to Get Started on Swagbucks
Get started in three simple steps.
Enter your information and confirm your email
Start earning points and earn money
How simple is that? If you'll love some extra dollars in your wallet with little to no effort, I highly recommend using Swagbucks!
Related Posts on Making Money Online
43 Online Proofreading Jobs to Make Money from Home
12 Best Online Transcription Jobs for Newbies
30+ Ways to Make $500 Fast (In Less than a Week)
30 Consignment Shops Near Me to Make Money and Save Money
37+ Remote Jobs for Teens to Make Money
21 Easy Ways to Get Paid to Watch Ads
$15 an Hour is How Much a Year?
Final Thoughts on Is Swagbucks Worth it
All in all, I truly believe that trying your hand at Swagbucks when you're just sitting around is totally worth it! I wouldn't replace it with other side hustles because Swagbucks will not earn you as much, but completing little tasks for a few minutes every day will definitely add up in the end!
In other words, I would not advise you to replace other side hustles with Swagbucks but it can be a great way to complement and add to your side hustle income!
So why not give it a try and see for yourself? Click here to get started!

Liked this post? Pin it!
Is Swagbucks worth it and is Swagbucks safe? (An honest Swagbucks Review)