Everyone can benefit from work from home jobs! Whether you're a stay at home mom, looking to make extra money from a side hustle, at home waiting for employment or trying to find a way out from the 9-5 rat race, a work at home job might be just what you need.
The options are limitless and there is something for everyone. However, it can be difficult trying to find the best legitimate work from home jobs for you.
That is why I decided to create this list of best work from home jobs that pay up to $100 000+ per year!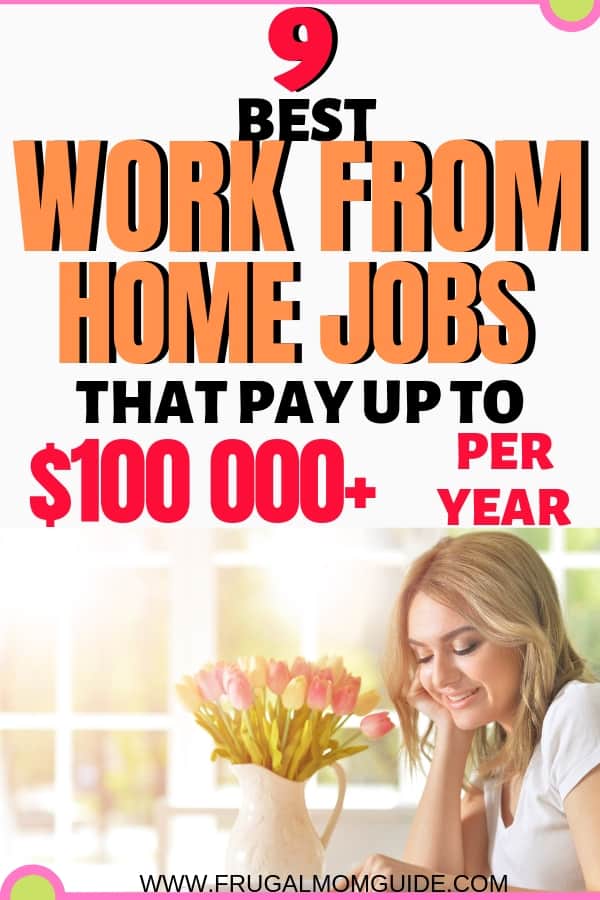 This post may contain some affiliate links. You can read our full disclosure for more info.
Being a frugal person, I not only believe in spending less and saving more but I also strongly believe that everyone should try to make more money to increase savings and assets. Work from home jobs provide the perfect opportunity to do this.
The best part is that almost anyone can do these jobs from anywhere in the world! You just need a laptop/smartphone and an internet connection. Making extra money from home has never been so easy!
Imagine being able to make money whilst sitting in pajamas, sipping coffee on your bed… Or better yet, raking in a paycheck whilst lounging on a white, sandy beach!
What would you do? Pay off debt to become debt free? Take more vacations? Invest? Save more?
Well these jobs can totally get you there! In this modern age of cell phones, laptops and advanced technology, it is totally possible to make a full time income from home!
These work from home jobs pay so well that you can enjoy all the benefits of having a high paying job without ever needing to get out of bed! Sounds like a WIN to me!
---
Pssst! Did you know you can save more money by meal planning? Meal Planning saves me thousands of dollars every year! Not sure how to get started? Grab a copy of my free Meal Planning e-guide below.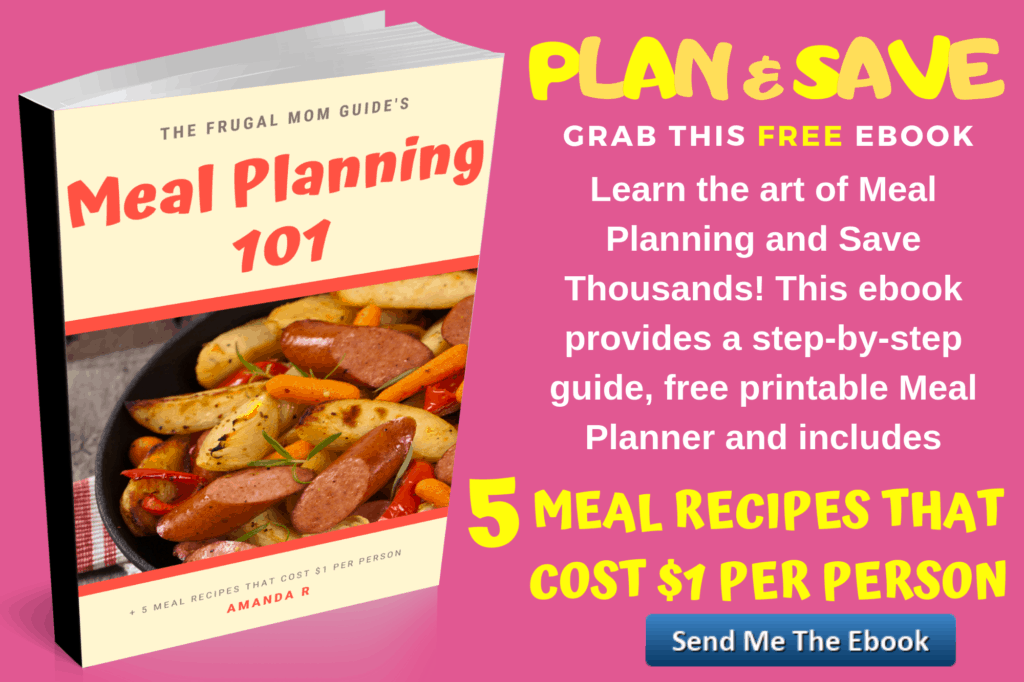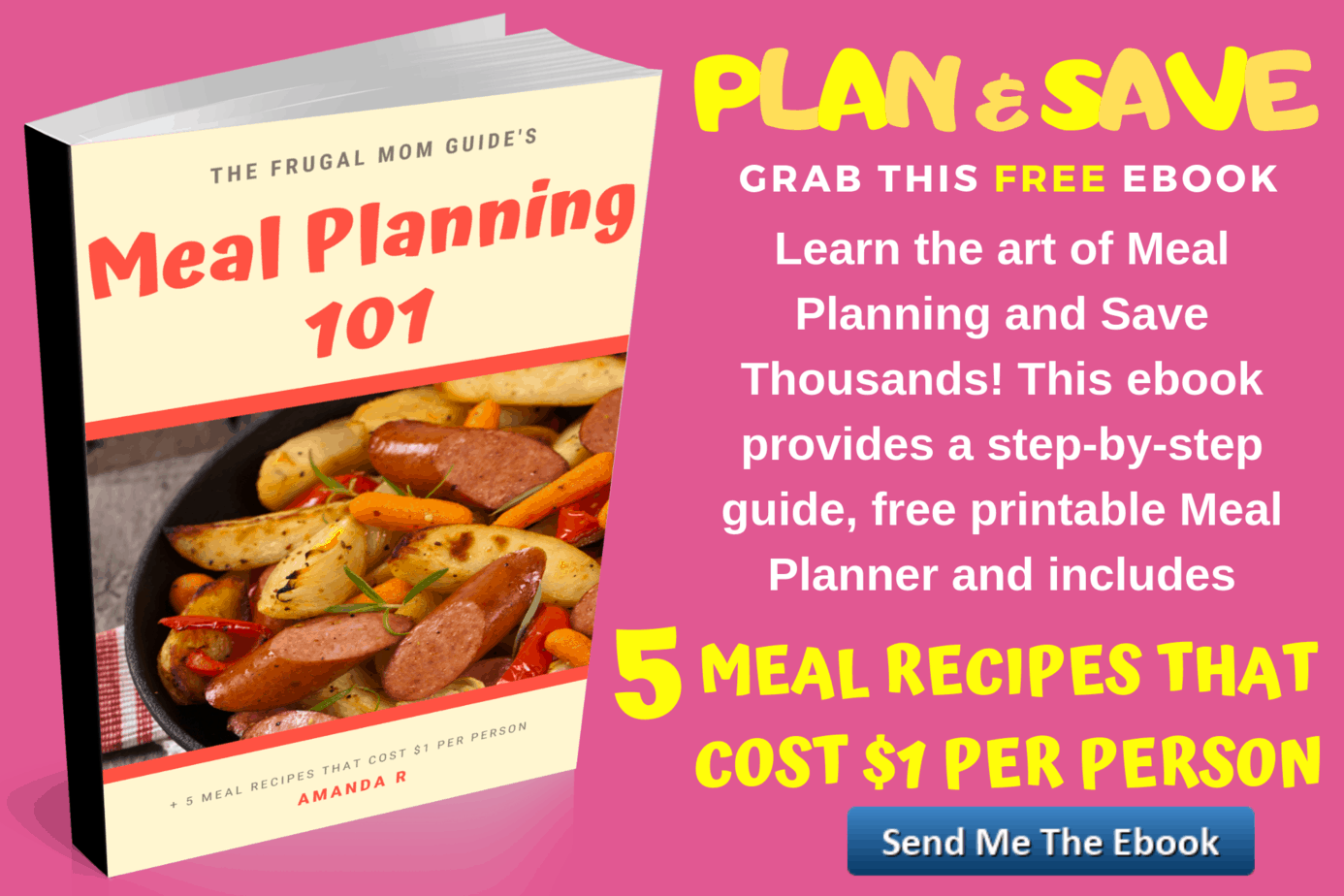 ---
9 Best Work from Home Jobs that Pay up to $100K Per Year
1. Proofreader
Do you love to read? Are you good at English? I mean like really good at Grammar – punctuation, spelling, syntax, paragraphing – the full works? Then proofreading might be just right for you! Being a proofreader means that you'll have to read various articles, books or documents to edit and ensure that there are no errors.
Proofreaders make up to $45 per hour and of course this job can be done from the comfort of your own home!
To get started as a proofreader, you can check out a site like Scribendi.
2. Bookkeeper
Bookkeeping can be started with no experience or expertise! It involves working with numbers, figures, spreadsheets and paying attention to detail. It's an excellent way to earn good money from home!
In addition to your laptop and internet, you may also need bookkeeping software but this can be easily accessed. Bookkeeping falls under the umbrella of 'accounting' but does not require any degree or formal education. Bookkeepers track day-to-day expenses such as the income and expenditure of a client.
Working from home as a bookkeeper from home has tons of benefits such as working on your own time, getting a high paycheck (as much as $80 per hour) and of course, the option of working in your PJs!
If you're interested in bookkeeping, get started by taking this free bookkeeping course.

3. Virtual Assistant
A virtual assistant (VA) acts in the same capacity as an office assistant but instead does this over the internet. A virtual assistant completes tasks such as sending and answering emails, social media management, data entry, organization, content promotion etc.
As a virtual assistant you can work for any client from anywhere in the world!
Want to get started as a VA? Check out Carolyn's list of 101 free virtual assistant courses and training.
Related Reads:
17 Genius Side Hustle Ideas that Made Me Over $67 000
21 Brilliant Passive Income Ideas that will Make you Money While you Sleep
30+ Ways to Make $500 Fast (in Less than a Week!)
How much is 6 figures (+ What you Need to do to Make it)
4. Blogger
Blogging is such a great way to earn a high paycheck from home. The amazing thing about blogging is that it is also a form of passive income – you do the work once and earn money from it for a lifetime.
To work from home as a blogger, you just need to have a laptop, internet and a small fee to pay for hosting to get started. It is genuinely one of the lowest cost businesses to set up and often has one of the highest returns once you put in the work!
Seriously, many bloggers make a full time income from blogging. Michelle from Making Sense of Cents makes over $100 000 PER MONTH! And many others make a pretty penny from their blogs too.
It's important that I mention that blogging may not be the right option for you if you're looking to make a quick paycheck. Blogging is a long game. You need to toil away for months before seeing a full time income. However, in the end, it is SO worth it!
If blogging is something you might be interested in, check out my step-by-step guide which details how to start a money making blog.
(P.S. I am currently blogging from the comfort of my bed!)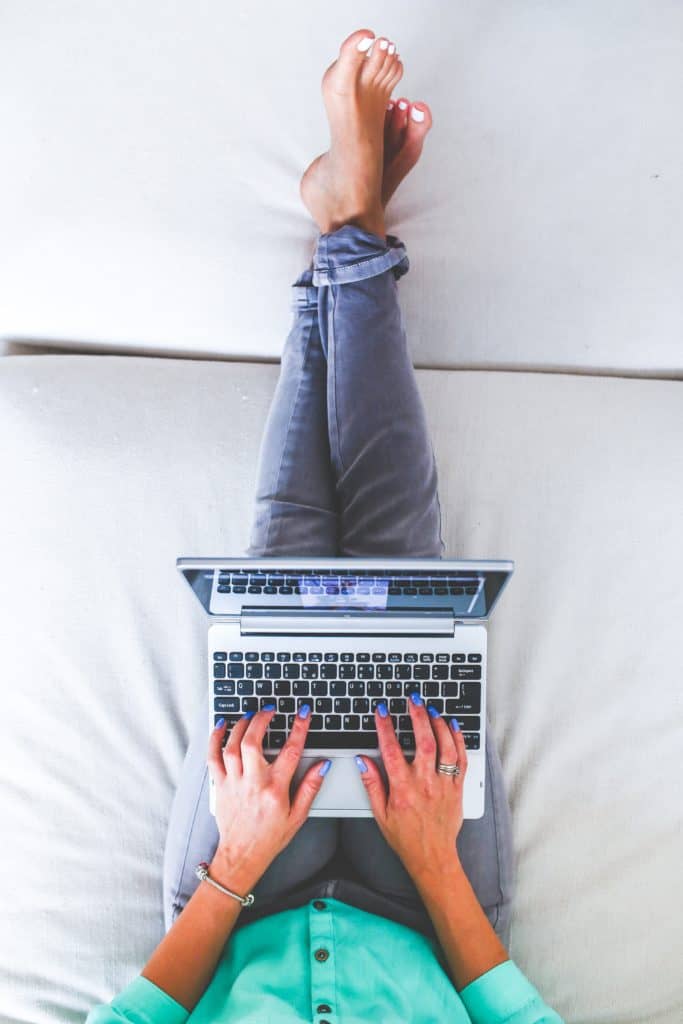 5. Freelancer
Freelancing is a form of self employment where a person sells a skill to different clients. These skills can include anything from writing to graphic design to web design.
There are several ways you can promote your skill online these days. You can promote through social media groups, through your blog/website (if you have one), or on a site like Fiverr.
6. Buy and Sell Flipper
Buying and flipping items to sell for profit is a great way to make a 6 figure income for the year from home! You can buy almost anything to flip and make huge profits.
Some ideas are to buy used furniture, clothing, home decor or if you want to go big, flipping houses is very profitable! Technically flipping houses does not fall under 'work from home' but it makes tons of money and deserves to be included!
Some items barely need any work at all. You can shop flea markets (hello, HGTV's Flea Market Flip! Hello Lara Spencer!) and sell on ebay next day for double the amount.
Of course many items may need a lot of work too. It's all about balance, right?
7. Graphic Designer
Do you possess graphic design skills? Well perhaps this might be the perfect work from home job for you! Graphic designers can work from a remote location and this job comes with an attractive paycheck.
A graphic designer creates visual concepts and graphics such as logos, illustrations, photos etc. Client requests can vary from advertisement design, magazines, books, packaging for products, websites, brochures and many more!
Start by advertising your services on social media and Fiverr.
8. Transcriptionist
What is a transcriptionist? A transcriptionist is a person who transcribes/converts recorded material into typewritten documents and letters. You can say that a transcriptionist is basically a typist.
A transcriptionist can work from home for companies that want audio/video converted to text.
Want to become a transcriptionist? Try TranscribeMe to get started!

9. Amazon Seller
Hundreds of thousands of people shop on Amazon daily. To get in on this, you can use the platform to make your very own sales! Becoming an amazon seller is an amazing way to earn a high paying paycheck from home. And the best part is that it's super easy too!
Amazon makes the entire process really simple for sellers. If you want to learn more about how to be an Amazon Seller, check out this guide to get started!
So there you have it, guys! These are the top work from home jobs that can pay up to $100 000+ per year. As with any other job, you must work hard. It's improbable to get a 6 figure income without putting in some kind of work (unless you win the lottery – sigh).
SO work hard and reap the rewards. It is absolutely possible to earn a 6 figure income working from home!
Is there any other job that can make this list? Share with us in the comments below. I'd love to hear from you!
Don't forget to share and pin for later! While you're there, I'd love for you to follow me on Pinterest!
***Before you go, are you looking to manage your money better this year? Sign up for my free 5-Days Money Management Course!***
Until next time,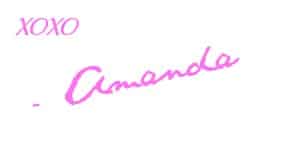 HEY! PIN ME FOR LATER!