What's better than making thousands of dollars? Why, making thousands of dollars while you sleep of course! Yes, it's totally possible to make this happen by pursuing passive income ideas and making your money work for you. When you think of a happy life, do you picture dragging yourself out of bed everyday to head to your 9-5? Do you consider happiness being a slave to your job everyday? Working for just enough to afford an okay lifestyle? This sure isn't what I pictured my life as! And this is why I started looking into diversifying my income with various passive income streams. If there's any part of you that wants to be able to achieve financial freedom and afford a better life, maybe be able to quit your job even, then passive income might be just what you need! These passive income opportunities can be totally life-changing!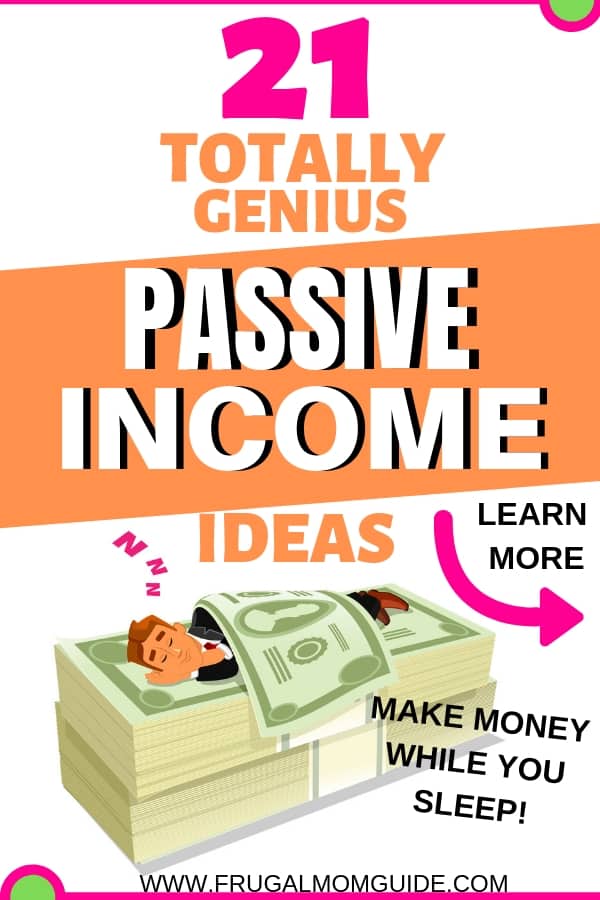 This post may contain affiliate links. You can read our full disclosure for more info.
The idea of passive income is one that has always fascinated me. I mean who doesn't love the thought of making hundreds or even thousands while you sleep.
Most jobs require you to go to work everyday and exchange your time for money. But because of this arrangement, most people live their lives being slaves to their jobs (myself included). I am currently trying to change this. When I picture a happy life, I picture good health, being able to spend time with my family, going to the beach whenever I feel like it, and being stress free, to name a few.
As an oilfield wife, determining which passive income idea to pursue was super important to me. My husband is away from home most of the year… definitely not what I picture when I think 'happy'.
Succeeding at my passive income streams will give our family life a whole new meaning as it means my kids will have their dad at home more often and we'll still be able to afford a comfortable life.
Trust me, when you find your reason for pursuing passive income ideas, you will find your very own grit, determination and passion to make it worth. Passive income success is just around the corner, my friend!
What is Passive Income?
I've been going on and on about passive income, but what is passive income anyway? Passive income refers to earnings made on a regular basis which requires minimal to no effort by the recipient to make it. It's like a business running on autopilot. It needs little effort on your part, but yet it keeps on working, and making you money. How awesome is that? Don't you want in on some of that passive income goodness too?
Basically, for most passive income ideas, you do the work once, and you're set for life. You know – you get to Sow once, Reap forever.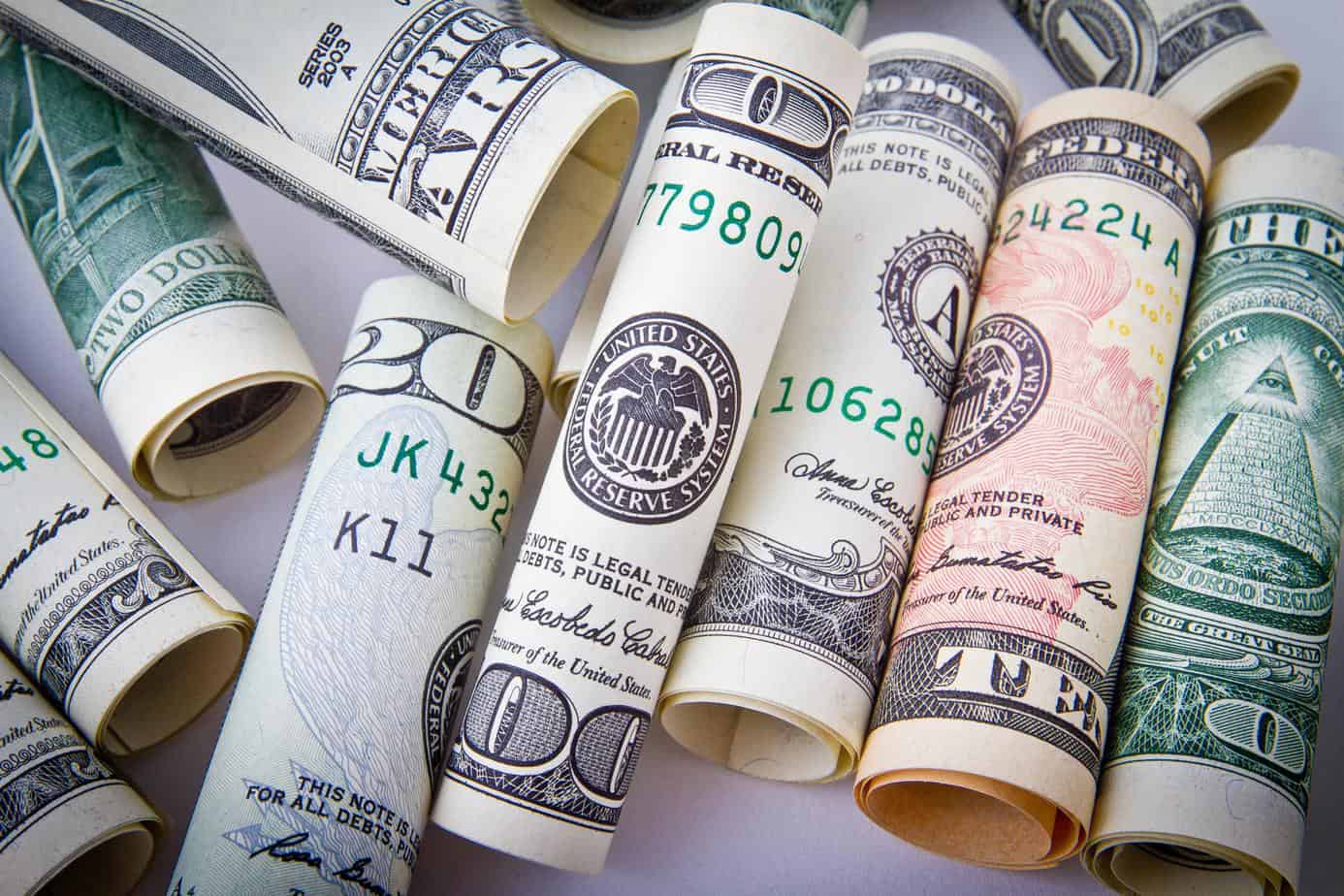 21 Totally Brilliant Passive Income Ideas
1. Write a Book
Writing a book is at the top of my passive income ideas list because this is next on my To Do List. When you write a book, you do all the work upfront and can make royalties for every book that is sold for the rest of your life.
Technology today has made this process SO much easier as you can now publish an ebook with the click of a button. Amazon and Kindle makes it really easy to sell also. Of course you can spend time promoting your book which is minimal effort in my opinion!
2. Start a Blog
This passive income idea is one that I am currently pursuing and making money from. This blog is still pretty new so I still spend a lot of time working on it, producing content and marketing posts, but one day I know that it will pay the mortgage with minimal effort on my part.
Want to start a blog too? Give this passive income stream a try. Follow my step by step tutorial on how to start a money making blog. Seriously, you can start a blog for as little as $3.95 per month and the returns are awesome since with dedication, you can start making a full time income in less than a year!
3. Affiliate Marketing
If you already have a blog, chances are you know all about affiliate marketing already. Affiliate marketing lets you link to products and once a person purchases through that link, you get a commission. You just link to the product and leave it there for it to make money for you in a set-it-and-forget-it kind of way.
The great thing about affiliate marketing is that you do not NEED a blog or website to make money from it. You can sign up for affiliate programs and use sites like Pinterest to promote the product or some programs let you use links on social media once you disclose that it's an affiliate.
4. Rent out a space
This can be as large scale as investing in an apartment building or as small scale as renting out a room in your home, but renting out a space that you own, puts money in your pocket without you having to do a thing! If you want to learn more, check out Airbnb which can link you with persons interested in renting out rooms for a short time. Usually these persons are tourists who are looking for a cheaper option than a hotel but still willing to pay a pretty penny.
On a larger scale, if you do have the money/capital to invest in bigger buildings, this is a great passive income opportunity to reduce your time spent 'working' and increase your revenue stream and wealth. Just be sure to draft up a proper contract with your tenants and include a clause that prevents them from calling you for every.little.issue in the building.
Related Articles:
17 Profitable Side Hustle Ideas that Made me Over $67 000
29 Best Money Saving Apps to Turbo-Boost your Savings Account
The Best Budget Plan to Help you Crush your Financial Goals this Year
17 Money Hacks you'll Wish you Knew Sooner
5. Create a Product
Similar to writing a book, when you create your own product, you get to earn money from its sales for the rest of your life.
What are you good at? Is singing your talent? Create a music album! Are you good at photography? Create a course on Teachable or Udemy. Are you a Math teacher? Create a compilation of video tutorials covering the entire Math syllabus at different levels and sell them as a package deal. The same can be done for any kind of tutorial – Nails, Hair, or Cooking.
The idea is you do the work once and make a recurring revenue from the sale of this same product.
6. Utilize Cash Back
Cash Back is sort of like free money. And who doesn't like free money? Cash back refers to when you shop and get that cash back. Now, I'm not telling you to go on a shopping spree or to start spending like crazy. It's just nice to get some cash back when you buy your necessities anyway.
How do you get cash back? Well, for starters, you can use cash back apps and websites. Some of these include:
Another great way to get cash back is by using a credit card with cash back rewards. The trick is you must pay back your credit card immediately to avoid getting trapped in debt. A general rule of thumb should be to only use the credit card to purchase something if you have the cash to pay right away.
Remember to strictly stick to buying things you need only. Otherwise your passive income strategy will go to zero.
---
Pssst! Did you know you can save more money by meal planning? Meal Planning saves me thousands of dollars every year! Not sure how to get started? Grab a copy of my free Meal Planning e-guide below.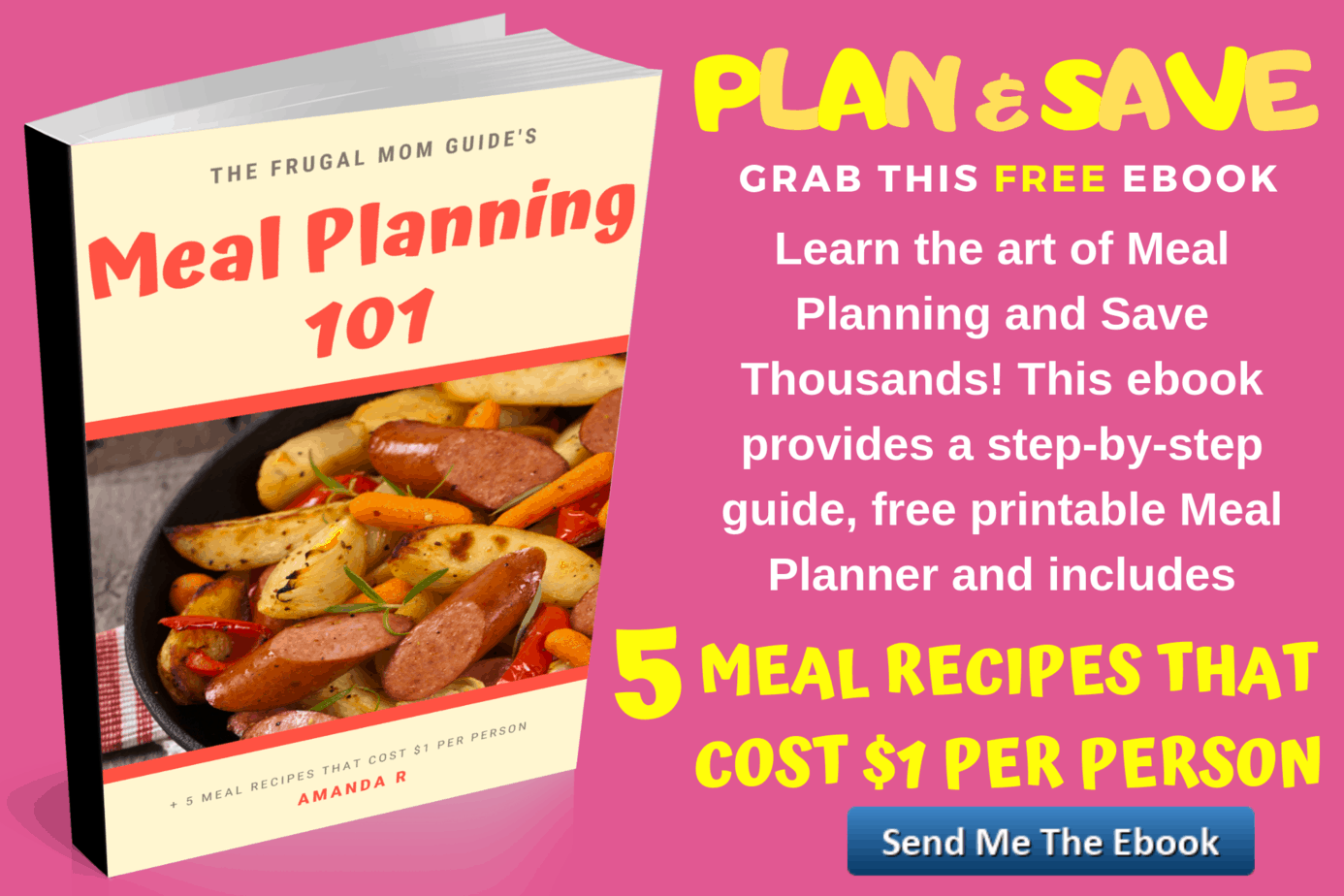 ---
7. Invest in Peer-to-Peer Lending
If you have some extra cash, peer-to-peer (P2P) lending might be the perfect passive income idea for you. Generally, sites like Prosper, Worthy, Funding Circle, and Lending Club helps you connect with others who need to get a loan. Instead of them going through a bank, the website matches lenders and borrowers, simplifying the process for all parties involved.
To get the most out of this passive income stream, investors can seek high-interest opportunities to provide the funds for loans. Also, if you're just starting with P2P lending, you should diversify your risk by lending a small sum of money to a many, different people.
What do I mean? Start off by lending $25 to 50 people instead of $1250 to one person. In this way, you'll diversify your risk instead of putting all of your eggs in one basket. (And no, the borrower isn't JUST borrowing $25. If you and 199 other people lend this borrower $25 each, together y'all will help make up the $5000 that the borrowers needs.)
Related: 29 Things to Stop Buying to Triple your Savings
8. Vlogging
Yes, making videos can turn you into a millionaire, just ask Blippi and Ryan from Ryan's Toy Review. Have you seen that they've started making toys now?! Ryan has his own line in Walmart! *insert shocked face*
Anway, so here's what, make some videos, edit 'em and upload 'em to YouTube. Put some ads and voila! Just kidding. I'm pretty sure it's not as easy as that but it is a pretty neat way to create a passive income source!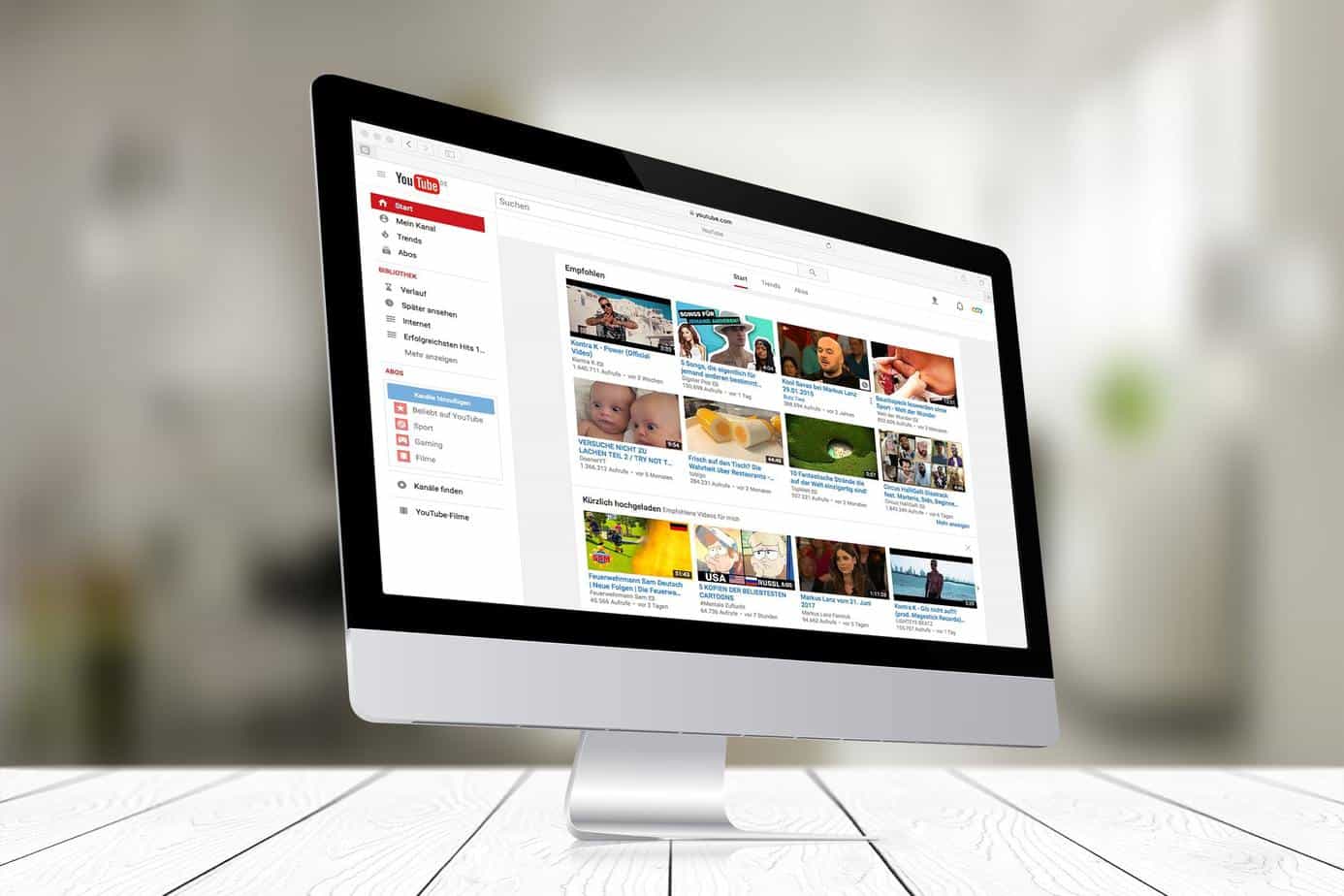 9. Dividend Stocks
Investing in dividend stocks is a great way to earn passive income! When investing in stock, do your research and choose the right stocks that will earn you enough money. You will need to purchase a significant amount of shares if you want to see enough passive income. Profits can be issued as cash, more stock shares or other property. Do proper research and invest in stock shares that offer profits in whatever form you prefer.
You don't need to know everything about dividend income when you get started. Keep learning, start small and work your way up.
Check out Ally Invest to get started.
10. Invest in Crowdfunded Real Estate
Crowdfunded Real Estate is a great way to invest in Real Estate when you're not a millionaire. Purchasing a home is freakin' expensive but crowdfunded real estate gives you a more affordable option.
Utilize companies like Fundrise, Rich Uncles and Realty Mogul to invest in a whole lot of real estate products for very little.
Your investments are made through Real Estate Investment Trusts (REIT) which are companies that operate and own income-producing real estate. With REIT, you can purchase shares, which are then used by the company to develop real estate projects, and then you get part of the profits. Because the REIT owns the real estate, you have no landlord duties to worry about.
11. Invest in a High-Yield Savings Account
A savings account is one of the safest passive income ideas you will ever try. Basically, you look at different accounts at different banks and choose the one that is paying the highest. This passive income stream will not make you rich but every dollar counts, right?!
12. Sell Photos Online
Do you own a camera? Well that is all you need to get started on this passive income idea! There are hundreds of online stock photo sites that pay to use your photos for distribution. Take the photo, upload and make passive income!
Ensure that you license your photos properly and you upload it to a paid stock photography site where you will get paid royalties every time someone downloads one of your photos.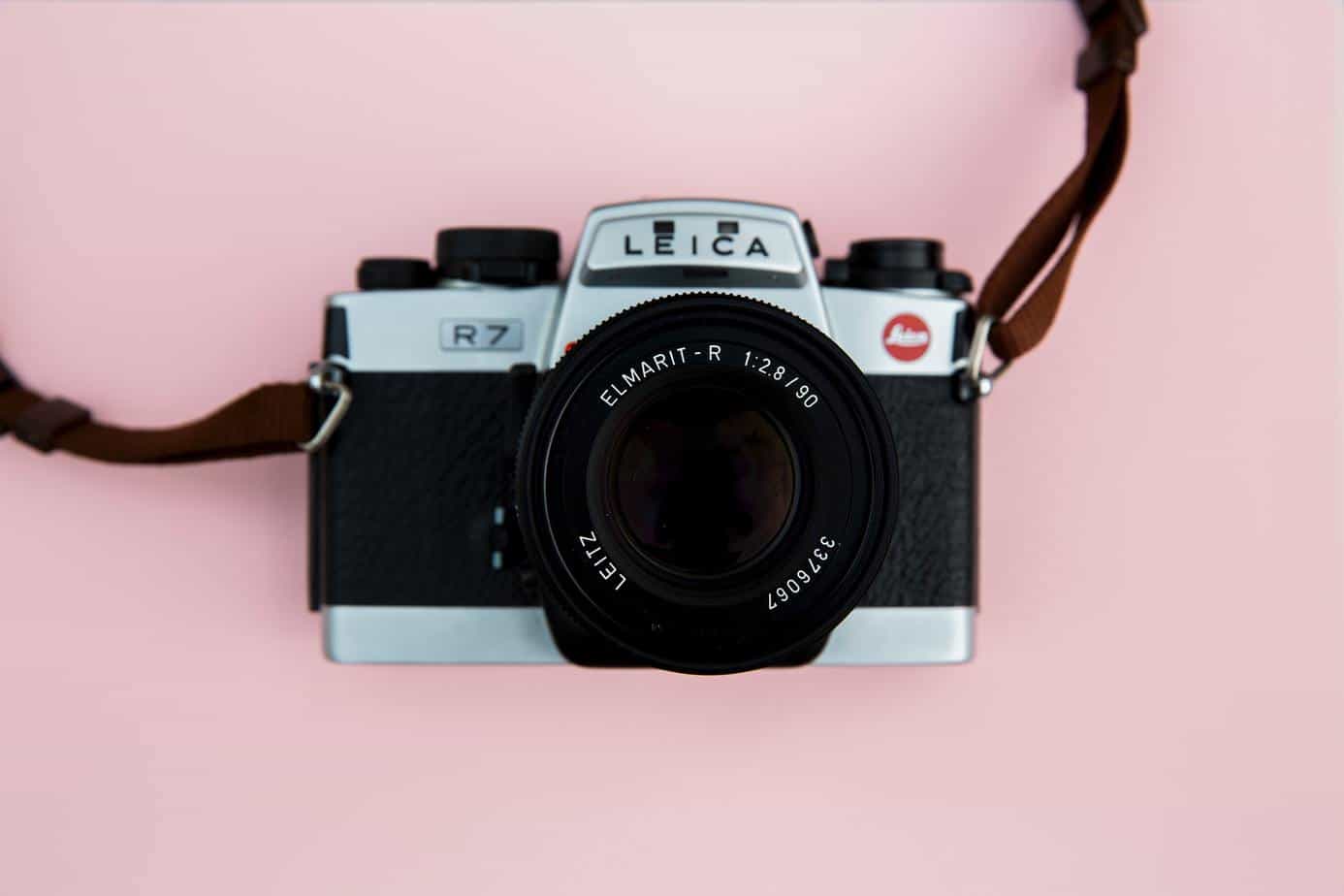 13. Start Drop Shipping
Drop shipping is a super simple way to diversify your income and create a passive income stream. It's really low maintenance to start also as all that is required is setting up your online store.
A customer requests an item, you then place that order with a third party merchant who ships the product directly to the customer. You never have to keep stocks or inventory so the risk is low. It requires a lot of work up front but is a passive income idea that will eventually start to pay off with very minimal effort. Here's what you need to do to get started.
14. Buy a Business and Have Someone Else Run it
Starting a business is hard work. Trust me, been then, done that. You need to pour every second of your day and night into a new business to make it work and it stays like this for a while, so it's not exactly passive income.
Buying an already established business on the other hand, can be a great passive income stream as it requires much less attention at that point. If you really want to make it 100% passive income, then hire someone to run it for you.
15. Invest in a Vending Machine
Choosing to invest in a vending machine as a passive income stream is a relatively simple process. The hardest part is choosing the perfect spot to maximise your profits. What are you going to sell? Drinks? Snacks? Think of a place where people will get really thirsty. Or snacks may do well where there are many little kids around.
Of course you also need to get all the necessary approvals to place your vending machine where you want it. Minimal work will be required to service and restock the machine but for the most part, a vending machine will be making you money while you sleep.
An ATM machine is similar to a vending machine. This might be another option you'd want to look into. Your profits would be from a commission from the fees charged for withdrawal or deposits.
16. Rent out your space for Ads
Renting out your space for ads is a pretty good idea for a passive income stream. With this passive income idea, you have nothing to do but watch the money roll in. Your space can be anything from the sides of your car (vehicle wrapping), a space on your front wall, or putting up a billboard for ad space in your yard if you live in a busy area.
Related: How to Save Money Fast
17. Develop a Smartphone App
Developing a smartphone app isn't as difficult/techie as it sounds. There are simple tools these days which make the process relatively easy. Trust me, I'm totally non-techie and I created one for my students at school to access notes and homework.
How do you make money from a smartphone app? Well, ads are a good place to start. Once more and more people start using your app, ads can make you tons of money while you kickback your feet on a beach somewhere in the Caribbean.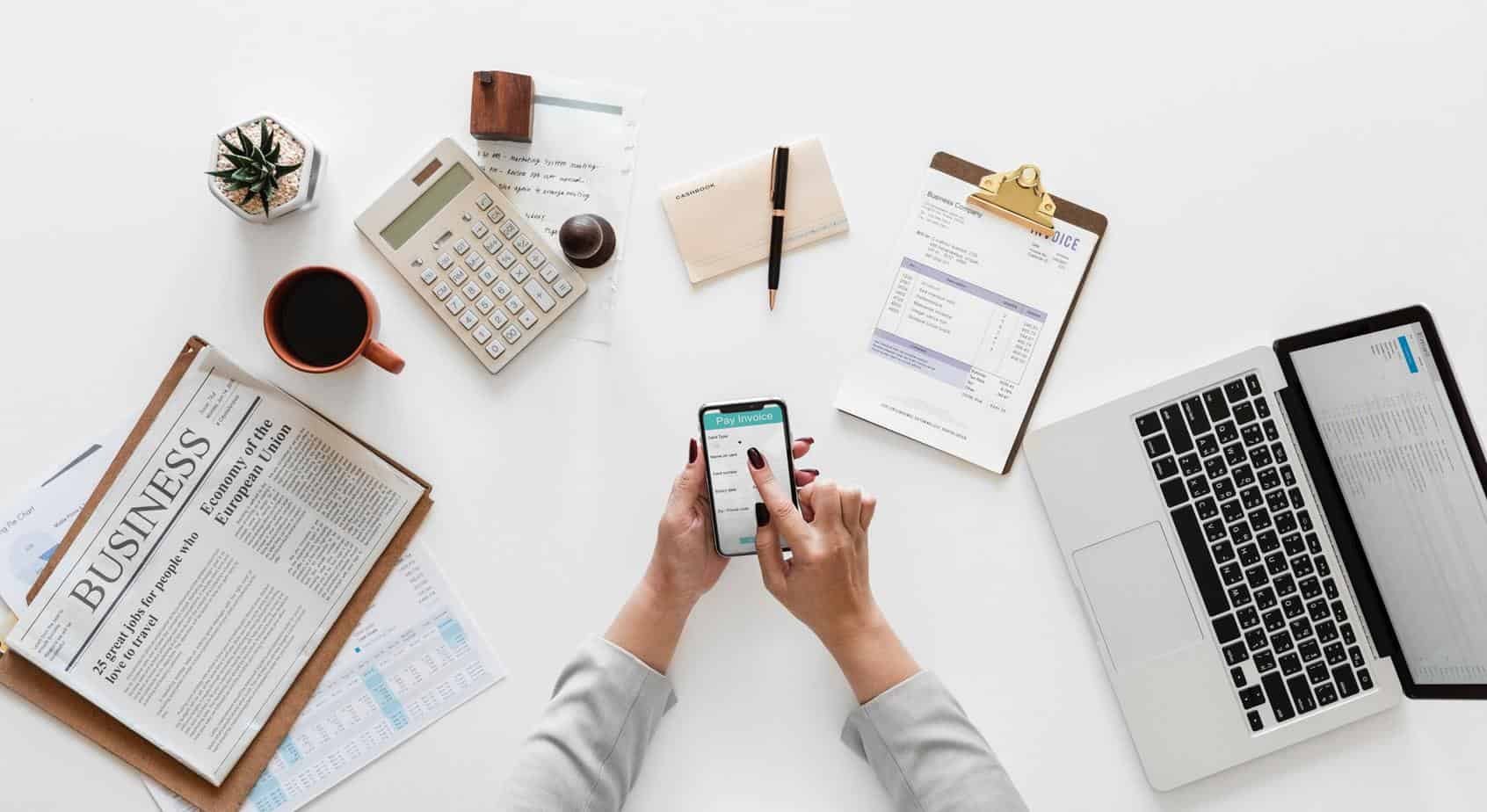 18. Rent out Equipment
Renting out equipment is a great way to earn some passive income. You just lend stuff that you already own and make some money from it. The equipment can be absolutely anything, from vehicles (Turo and Getaround are great sites that helps you rent out your car) to sporting gear and everything in between. What an awesome passive income opportunity, right?!
19. Invest in Index Funds
Investing in index funds allows you to contribute your money, sit back and relax, and watch your wealth grow. It's a great passive income idea as all of the work (mainly research) is done upfront. Here are the three simple steps to get you started.
Decide where you're going to buy
Pick an index
Check the cost
Learn more about investing in index funds here.
20. Become a Silent Partner
You can invest in businesses that need capital. Being a silent partner means that you do not need to actually do any of the work. You simply contribute your money, and share in the profits. AngelList is a great place to get started to find businesses looking for capital.
21. Outsource your Business
Passive income means getting paid for doing the bare minimum, right? Well that means that you can choose to pursue ANY business opportunity and just outsource and pay for all the 'help.' Freelancing? Pay someone to do the work and keep the profits. Catering? Pay for the items and sell at a profit. Start a cleaning business and pay others to do the work. Keep the profits. Got it? How's that for a passive income idea?!
Choosing the Right Passive Income Stream
Who doesn't like getting paid for doing little? As you can see passive income can help you live a fulfilled life; one with enough money and time for doing the things you love. You shouldn't have to sacrifice one or the other.
The trick is to choose a few of the above passive income ideas and pursue the ones that are suitable to you. With several passive income streams, you'll be able to live the life you've always dreamed of.
Are you tired of working your 9-5 and making money the traditional way? Try some of these passive income ideas and watch your life transform as you'll gradually start working less! Passive income can eventually help you start making Quit-Your-Job kinda money and change your life forever.
So which passive income idea do you like best? Are you going to start diversifying your income stream soon? Share with us in the comments below. I'd love to hear from you!
Don't forget to share and pin for later! And while you're pinning, I'd love for you to follow me on Pinterest! 🙂
***Do you struggle with money? Try my free 5 Days Money Management Course!***
Until next time,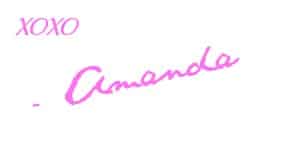 HEY! PIN ME FOR LATER!