If saving money isn't one of your highest priorities when it comes to your financial goals, I don't know what is. Saving is difficult. It requires discipline. It requires motivation. But mostly, it requires a plan. If you have a small paycheck, you may be wondering how to save money from your salary every month. Here are some strategies I've established to get you on the road to saving some of that hard earned cash (even if you're on a small salary).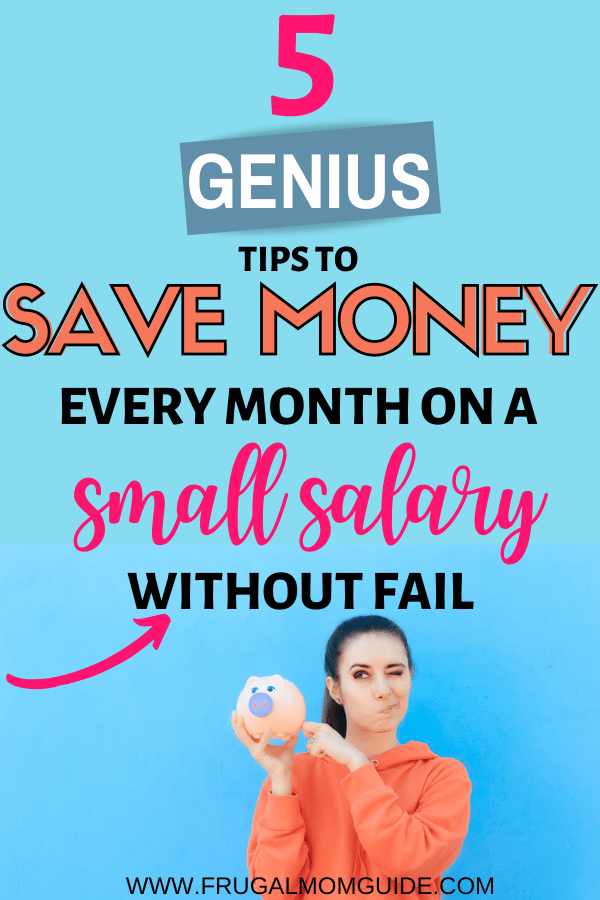 This post may contain some affiliate links. This means that I may receive a small commission (at no extra cost to you!) if you purchase via a qualifying link. You can read our disclosure for more info.
Just to put your mind at ease, I'm not going to suggest "Make more money" as one of my tips. Even though finding ways to increase your income/earn more money would give you the option to save more, it's not always possible because of time restraints or or lack of other resources.
I approached this post from the angle of saving when all income options have been exhausted and all that is left on the table is a small salary.
However, if you believe that you do have what it takes to increase your monthly income, you can get started by checking out these posts:
47 Most Profitable Crafts to Sell from Home this Year
12 Best Transcription Companies that Hire Beginners
30+ Legit Ways to Make $500 Fast
While we're at it, let's also assume that you've gone through the whole debt consolidation deal and you're spread as thin as possible. What else is there now?
How to Save Money from your Salary Every Month (Even if it's Small) – 5 Fail-Proof Tips
1. Understand where your money NEEDS to go
The first step to saving is to pay the government. Understand what portion of your income goes to taxes, insurance, pensions and other set deductions. These figures should be addressed up front in an almost automatic strategy.
Whether your employer does this on your behalf as part of their typical monthly routine or you need to do it yourself, the key word is routine. Straight off the bat allocate what needs to go to old you, sick you and the politicians that are nice enough to let you live in their country.
By doing this, you are able to differentiate your "Gross Income" from your "Net Income" or "Take home" salary as we typically call it. Only by getting a firm grip on this very first stage can the journey to saving money from your salary begin.
This being said, one very clever way to save for the long term is by sliding a little extra into your pension plan. After all, the only way to maintain your standard of living after retirement is to have the same income. Liaise with your accountant to see what can work for you.
Now that you've avoided prison for tax evasion and you can afford to remain alive after retirement, we can examine saving money for the present you.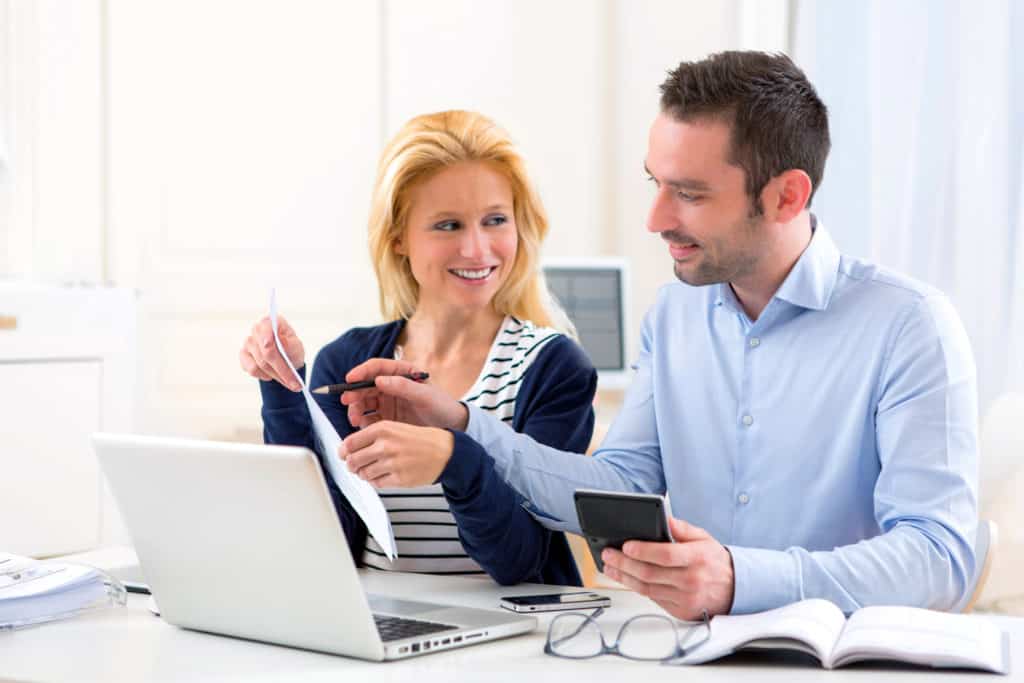 2. Set a budget and Stick to it
No sh*t Sherlock. This is probably way too obvious and I'm sure you've heard this umpteen times. Everyone has a budget believe it or not. Whether you know you have it or not…well that's another question.
However, if you have a budget and you aren't saving what you should/want to be saving, it's because you either haven't been sticking to your budget or your budget is flawed.
In order to make sure your budget works, you need to ensure that it fully accounts for your expenses. If month after month you find yourself having to pay for necessities that were not in your budget, then basically the budget you created sucks.
You think you accounted for all your expenses but you haven't. Trust me, once you start spending on things outside of your set budget, it becomes very easy to continue on that path. Before you know it, you're broke again after spending on a bunch of things that you didn't need.
Related Reads:
A Beginners Guide to Making a Budget Plan in 7 Simple Steps
A Complete Guide to Zero Based Budgeting
How to Stick to your Budget using the Cash Envelope System (Free Template + Budget Printables)
Write down everything you bought between paychecks. Do this a second month. By the third, you should have a solid hang of your fixed expenses. As long as you account for these every month you should be good to go.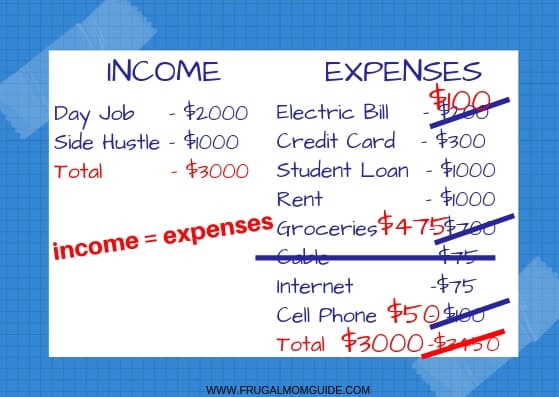 In case your monthly expenses fluctuate, account for the worst case scenario for each. For example, certain bills may be required to be paid on a bi-monthly basis. Account for these every month. Add on an extra 10% to your usual grocery, medical and pharmaceutical expenses but don't spend it.
If you need it due to unforeseen circumstances, you have it without venturing into your set savings section. If the month passes and all went well, dump that extra into your salary savings.
3. Spend a little to Save a lot
If you are trying to figure out how to save money from your salary each and every month, without fail, you gotta spend a little to save a lot! Just like a cheat day for dieters, we all want a little wiggle room where we could stretch our financial legs and not feel bad about it. The trick to managing this is to establish it up front. Unless you give yourself that treat as a fixed iron clad sum upon receipt of your paycheck, you're gonna screw it up.
When I first attempted saving I wanted to be the biggest penny pincher since Scrooge McDuck. I basically had a plan to cut all the luxuries and recreational activities that had a cost associated with it from my life. This was a plan to fail.
Month after month I struggled to save money. I was miserable. I struggled through the first couple weeks as a bitter mess and by the third week of the month I blew my budget by buying a bunch of crap I didn't need or eating out excessively just for the sake of feeling sane again. It was the most depressing financial routine ever.
You have to give yourself a little treat to spend on what you like. It's the only way to save money and remain with your marbles intact. As funny as it sounds, you have to spend to save.
Ensure you account for a fixed sum that goes to treating yourself. Whether it be as simple as gym fees, new clothes, going to the movies, eating out or hunting gear and a fishing trip. Whatever floats your boat, set aside a little for you and your sanity.
That being said, just like dieting, establishing the parameters of your financial treat is critical. If everyday is a cheat day, all you have is a poor lifestyle (pun intended).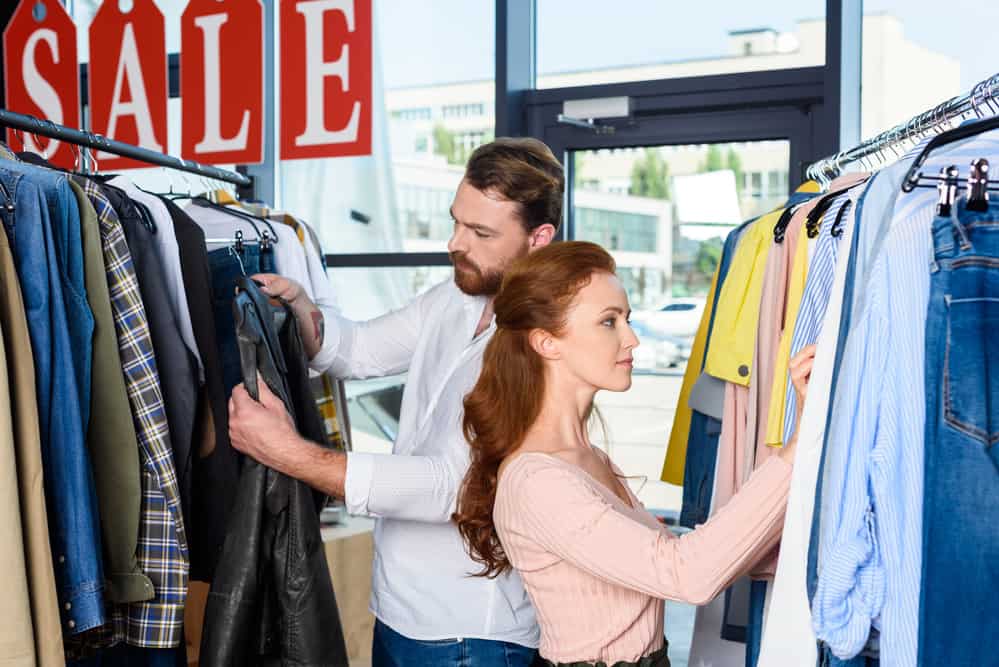 4. Find Creative ways to Save Money
This tip is especially useful when trying to save money with a low income. The truth is, your salary may be just enough to get you by. However, there must be something you can do better.
Efficiency when it comes to spending would stretch your cash and ensure you have some left over to save.
For many persons, food is a big expense. There are a whole bunch of hacks that can bring down your food bill:
Meal Plan. Set a plan for the week/month with regards to what meals you want to prepare and stick to that.
Don't forget leftover days. Make leftover foods fun. Leftover fried chicken can be made into chicken salad or tossed in a buffalo sauce for a fun new flavor. Don't waste leftovers and don't get frustrated by consuming too much leftovers.
Bulk buy. If possible, stock up on that package deal in order to save a few dollars over the course of a few months. Now that you're a leftover expert, you can put that "Buy 3 get 1 free" deal to good use.
Use coupons. There is no shame in saving money, especially if you are squeezing to save on a tight budget or small income.
Look out for bargains.
Use curbside pickup or delivery service in order to avoid in-store impulse buys.
Use money saving apps like Rakuten (formery Ebates) to get cash back. I get hundreds of dollars back by just using it to buy the things that I need.

Stick to your shopping list.

Don't buy unnecessary things

.
---
Pssst! Did you know you can save more money by meal planning? Meal Planning saves me thousands of dollars every year! Not sure how to get started? Grab a copy of my free Meal Planning e-guide below.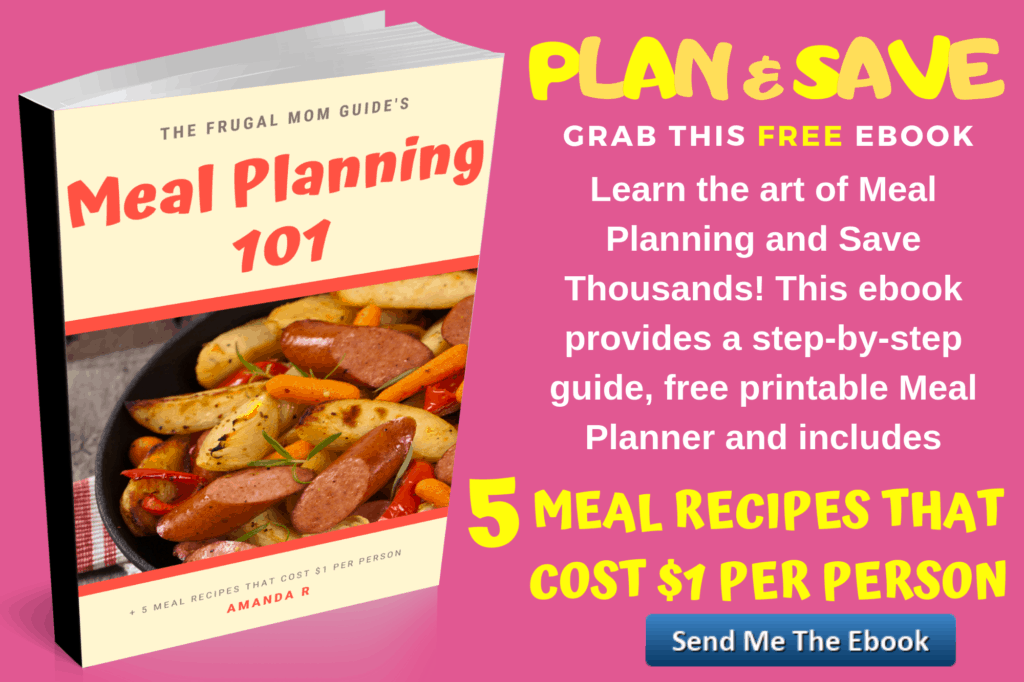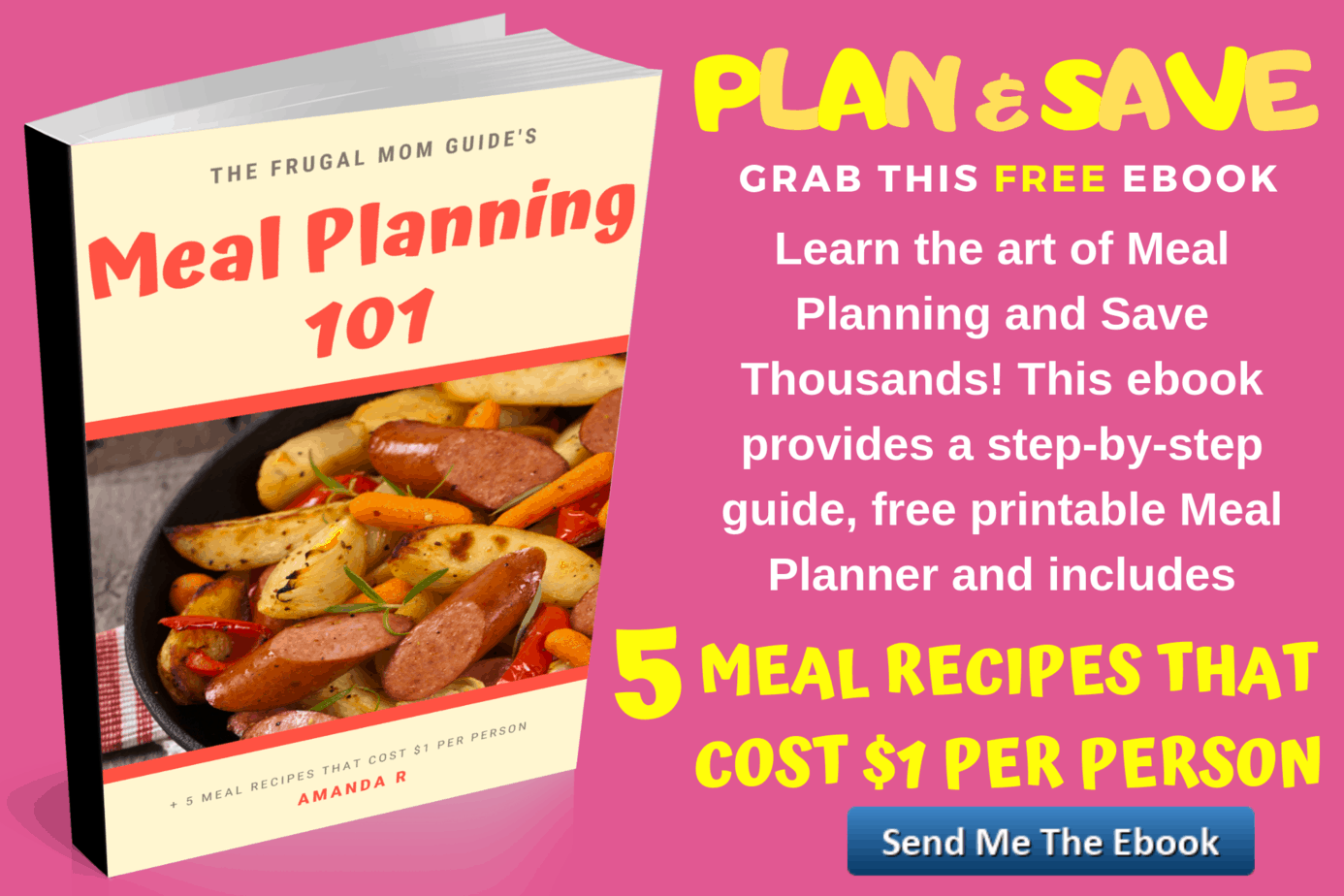 ---
Dinner plate aside, there are several other ways to stash aside that extra money. Before you know it, it's gonna add up to saving $500 or $1000 dollars monthly if you approach it smartly, aggressively and creatively.
Surely washing your own car and cutting your own lawn is too obvious. How about cutting your own hair and doing your own eyebrows?
As strange as this sounds, in my early career days, I was sent on several lengthy work trips in remote locations where English was not the native language. As a result of not knowing the Spanish word for "bangs" and not wanting to be shot if the translation was taken literally (lol), I learned to cut my own hair.
It has been several years since I paid for a haircut and no one believes me when I admit that I cut my own hair. A haircut, facial, manicure and pedicure are prime examples of luxuries that can be managed in order to save money easily.
That being said, it's up to you to set the limit on how creative you are willing to get. It just so happened to work out for me that I now save $200 per month on haircuts and pampering just because I was forced to learn to do it myself.
If you are trying to save money on a small salary, think hard and get creative!
5. Make an official commitment to Save
Treat saving money like a necessity. When learning how to save money from your salary (every month, without fail), you gotta attack it at the start of the month. Once your budget is set and you have your plan going, transfer your money to your savings account.
Even one step ahead of that, set up a standing order to transfer your committed sum at the very start of the month. This way, it becomes a habit.
There is always the risk that if the money remains lingering in your hands, it may go to bad use. "Out of sight, out of mind". Get rid of it. Hide it away safely in a savings account, under your mattress, in a safe. Just get it away from yourself.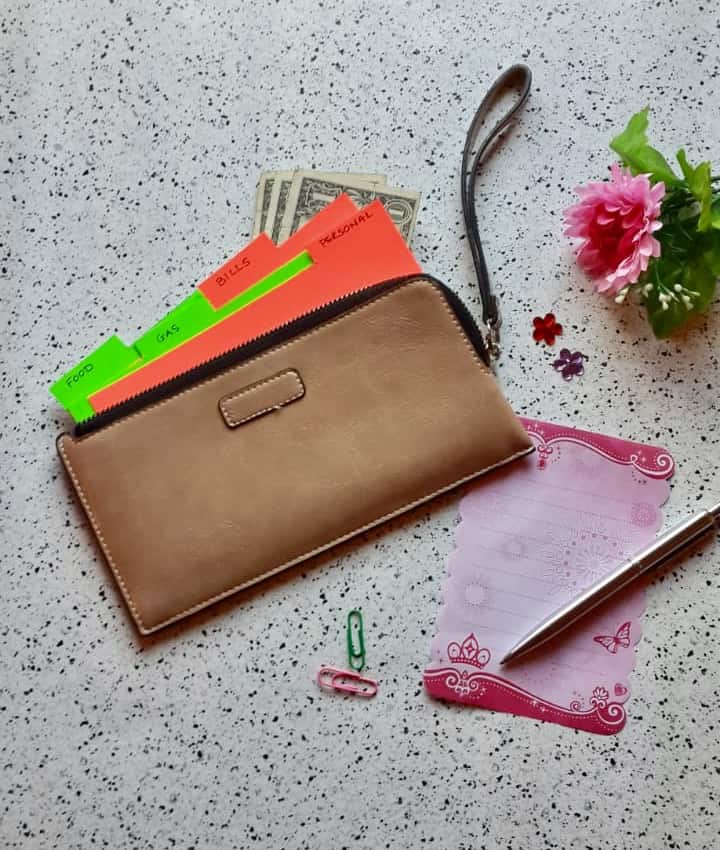 Final Thoughts
Obviously saving money requires a bit of discipline. But the most important thing is to get started (if you haven't done so already)!
I really hope that you've learned how to save money from your salary each month, and that you feel motivated to do so!
Are you already a frugal fanatic? Do you already save money religiously every month? What are the money saving tips that you swear by? Share with us in the comments below. I'd love to hear from you!
Liked this post? Pin it!