Right hand itching meaning – and its connection with your money. Everything you need to know about the right hand itching superstition and lottery luck!
Have you been told by your mama, and your mama's mama that right hand itching means you're going to come into some money?
Maybe you've heard about the superstition that right hand itching means you will win the lottery, and you just want to know if it's worth giving up five bucks to take a chance. So what's the deal anyway? Is right hand itching lottery luck?
Perhaps you've even heard that an itchy right palm means that some good fortune is on your horizon – like a job promotion, a check mailed to your home, or a sum of money deposited into your bank account.
Well, I've got you covered! Let's get into the details behind the right hand itching superstition and what it means for your money!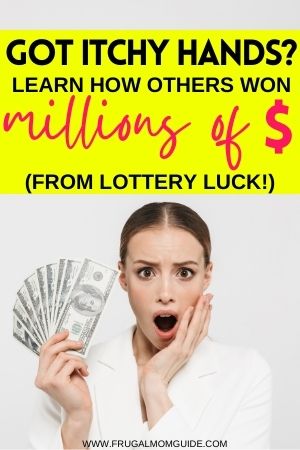 This post may contain affiliate links. This means that we may make a commission (at no extra cost to you!) if you make a purchase via a qualifying link. You can read our full disclosure for more info.
Pretty much every country in the world has its own set of superstitions. And almost every one of them includes itchy hands as something more than just eczema!
In every one of these countries, there are two types of people – those who are superstitious, and those who are not. So whether or not you believe in the connection between money and an itchy right palm simply comes down to you, and your individual beliefs!
Origin of the Right Hand Itching Superstition
Where did this right hand itching superstition begin anyway? We know that it was passed down from generation to generation, but who started it?
Well, in ancient times, people felt like they needed to find explanations for what was happening to them. Sometimes this was based purely on observation and probability.
Perhaps one evening in the year 1786, four housewives swept their homes after 6 p.m. and then ran into money problems that very next week. Then hey, obviously sweeping after 6 means that you're "sweeping out the wealth from your home" right?
This is probably the same way that the right hand itching superstition started. Maybe many centuries ago, five people complained of itchy hands, and within a few days, two got promoted at work, two got a half-price discount at the butcher's and one found a penny on the roadside. I'm just saying… this is probably how it all started.
Seriously though, it is believed that the connection between an itchy right palm and money was started by the Saxons and the Celts many, many centuries ago. They both had individual beliefs that combined to form the one that we know today.
They believed that an itchy right palm meant that you would receive good fortune of some sort, but you better be careful! If you scratched the itch, you would scratch the good fortune away!
Similarly, they believed that an itch on the left hand meant that you were going to lose something of great value.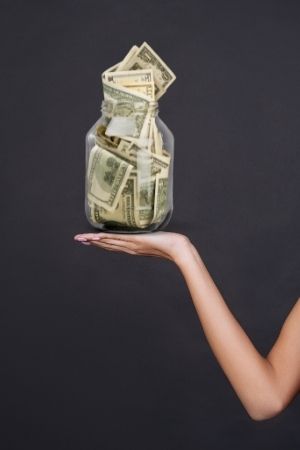 Right Hand Itching Meaning
What does an itchy right hand mean?
When your right hand itches, the first thing you'll want to do is rule out any chances of it being a medical issue. If you know that you suffer from eczema or have dry skin, sorry to say, but your itchy right palm may warrant some medication instead of a lottery ticket!
If you're certain that your itch is not due to a medical condition, or you haven't been poking your way around any poison ivy lately, then your itchy right palm may be a sign of good fortune on the horizon.
There's no way to know exactly how your luck will materialize, but you can improve your chances by buying a lottery ticket on your way home from the grocery store, or by taking a chance in your workplace raffle!
An itchy right palm doesn't necessarily mean a "win". It can also mean a job promotion, a free $10 from Swagbucks, or even finding $5 in your back pocket!
If you're a believer in the "right hand itching superstition", know that scratching the itch means that you're scratching away the good luck! Instead, rub your hand on a piece of wood. The older folks believed that this would make the money come to you (and perhaps satisfy the urge to itch too!).
While the "right hand itching superstition" has been passed down from generation to generation (which means there must be at least a little truth to it), I wouldn't make any major financial decision based on just this.
Right Hand Itching?
Get some money in your hands with some of these options!
Is Right Hand Itching Lottery Luck?
Let's get to exactly what you're here for. Is right hand itching lottery luck?
Well, as mentioned above, all we know is that an itchy right palm means that you'll come into good financial windfall. So who knows what will happen if you take a chance at the lottery with your itchy right hand, right?
While I wouldn't advise you to spend $200 on lottery tickets when your right hand itches, a $5 or $10 towards the cause wouldn't hurt!
In fact, there are quite a few people who have won the lottery after having itchy hands:
• A Baltimore woman won a $50K jackpot in 2019 and she believed that her daughters' itchy hands may have been the reason! All three of them had itchy hands on the same day! Coincidence?
• A Saskatchewan woman won a $60 million lotto jackpot in 2016! She also stated that she had itchy hands when she won. Actually, both her hands were itchy! Maybe the right hand itch was for the winnings and the left hand itch was for the taxes that would have to be paid? Who knows?
• A Maryland couple also won a $50K scratch-off jackpot in 2019. They believe that their itchy hands were responsible for their big win!
• A Michigan woman won a $2 million jackpot in 2018, thanks to an itchy hand!
• In 2016, a man from Crumlin in Dublin purchased a lottery ticket because of his itchy hand and ended up winning a €250 000 prize!
• A North Carolina woman won a $100 000 jackpot in 2016! She credited her win to her itchy hands. This had encouraged her to try her luck!
Clearly, these cases all show a connection between itchy hands and the lottery and there are actually many more people like these. But before dishing out your last few dollars on a lottery ticket, remember though that there were probably thousands of others with itchy right hands who didn't quite have this kind of lottery luck!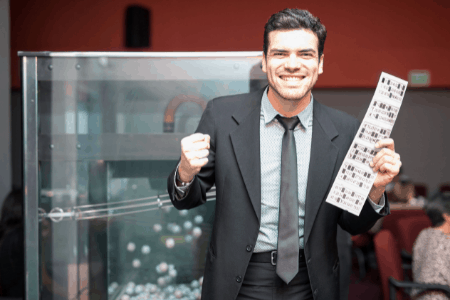 Is Left Hand Itching Lottery luck?
Quite the opposite of what we've been told over the years, this 73 year old grandmother won a whopping $64 million dollar jackpot after her LEFT hand started itching! She actually jumped off the bus when she felt the itch and tried her luck because of it.
It really does make you question whether good fortune comes from an itchy right hand, or an itchy left hand.
What I've learnt is that it depends on the person! Despite the popular notion that a right hand itch means you'll receive and a left hand itch means money will leave (R – right, receive & L – left, leave), apparently this is only the case for some people.
For others, the opposite can occur where you'll receive money when you left hand itches, and you'll lose money when your right hand is itchy.
In fact, in some places an itchy left palm is believed to be lucky. To keep your luck, you just need to spit in your left palm when it itches and rub it against your hip. SAY WHAT NOW?! I think I'll stick to rubbing it on wood. What about you?
Anyways, if you are unsure which hand means what for you, pay attention next time you feel that itch and take note of what happens next. Eventually you'll be able to associate which hand is your lucky hand!
Once it's clear to you which hand brings you good fortune, go ahead and try your lottery luck. Your name just might be added to the list above!
Remember to do this in moderation though. If you find you are getting "itchy hands" too often, you might need a doctor visit, and not another lottery ticket!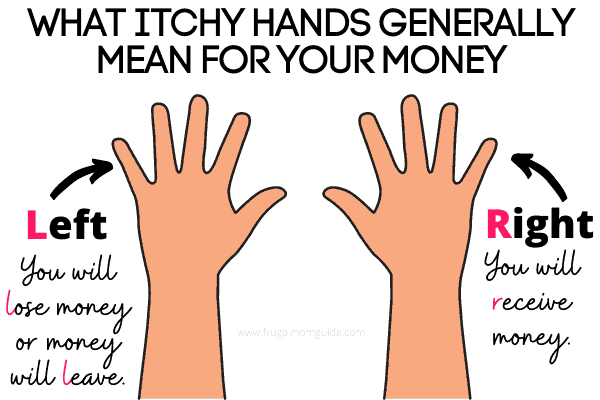 Lottery Number for Right Hand Itching
What does hand itching play for in the lottery?
There's no way to tell what the winning numbers would be if you do decide to take a chance on your itchy hands. Every lotto and lottery has its own system and algorithm.
However, some people swear by associating lucky numbers with their everyday life experiences. If you are one of these, and you currently have an itchy right hand, you may be wondering what hand itching plays for in the lottery.
According to one lottery book, the numbers for hand itching are 333 and 353. Another breaks it down into 894 and 194 for a right hand itch, 636 and 437 for a left hand itch and 371 and 616 for general itchy hands.
See the trend here? There's no "right" lottery number that could increase your chances of winning. Different books will give you different numbers.
Honestly, your best bet is to choose from your heart. But just in case you're curious about what worked for others, Granny from the bus won her $64 million by choosing numbers based on her cousins' family members' birthdays!
So maybe just choose numbers that are special to you?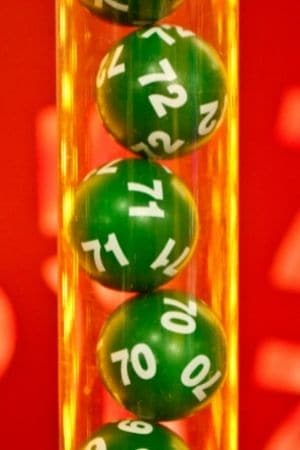 What happens when both of your hands itch?
Some of the lottery winners listed above stated that both of their hands were itching when they had their big win. There's a popular saying that goes like this:
"If your palms itch, you are bound to get rich!"
So more than likely if both your hands are itching, this might also be a signal of coming into money! When both of your hands itch, it is believed that you should put your hands into your pockets and scratch them in there. This will help the money flow into your pockets!
Some people also believe that if both of your palms are itchy, you should grab your hair and rub your palms against it. It is said that the amount of money you'll receive depends on how much hair you initially grab hold of!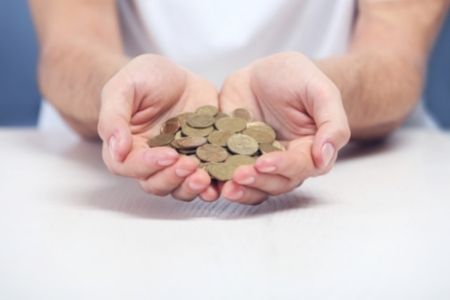 Right Hand Itching Female VS Male
Does right hand itching mean something totally different for males and females? Again, this is totally based on observation throughout the centuries but many people believe that an itchy right palm has a different meaning for men and women.
Right Hand Itching – Female
In some countries, it is believed that right hand itching only means good luck if you're male. So if you're a woman with an itchy right palm, it might mean that you'll lose money instead of receiving. In these countries, people believe that women will receive money only when they have a left hand itch.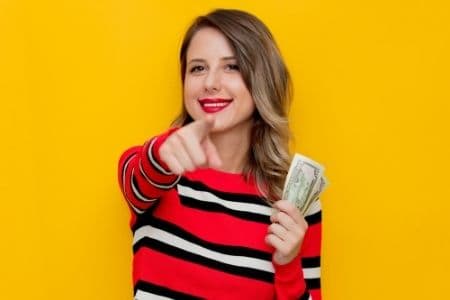 Left Hand Itching – Male
As mentioned before, some people associate good fortune with an itchy right hand only for males! In this case, an itchy left hand will mean the opposite for men, that is, money is about to leave!
The Science
There are some people who downright disbelieve anything that is superstitious. (I wonder if these people say "bless you" when someone sneezes, or wear wedding rings at all?)
Fun Facts:
-Wedding rings are worn on the left finger because, in ancient Egypt, it was believed to be the only finger with a vein leading directly to the heart!
-People say "bless you" when someone sneezes because it is believed that the soul leaves the body for that second.
Anyways, for the sake of these persons, let's delve into some of the reasons of right hand itching that are logical.
According to science, itchy hands may occur due to:
• Allergic reactions
• Injuries
• Diabetes
• Infections
• Dehydration
There are countless other medical reasons why your hands may be itching. If you feel like your itchy hands are a serious medical condition, please see your doctor!
What should you do when your hand is itching?
Once you have ruled out a medical condition as the cause of your itch, you can decide to try your luck with a lottery ticket, or sign up for that promotion you've been eyeing.
If you're super superstitious, go ahead and rub your hand on a piece of wood, grab on to your hair and rub your palms against it, put your hands in your pockets and scratch them in there, or even spit in your palms and rub them against your hip. Take your pick, or maybe do all four for quadruple the luck!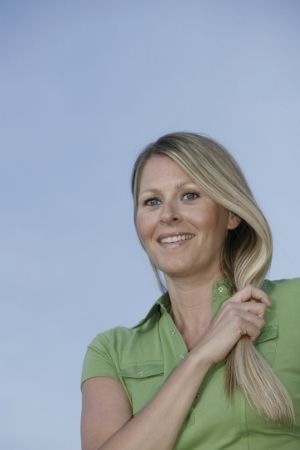 FAQ: What does it mean when the bottom of your right foot itches?
When the bottom of your right foot itches, according to superstition, this usually means that you're about to go somewhere. As similar as it is to an itchy right hand, it is not related to receiving or giving money.
Other money superstitions
Now that we know about itchy hands and lottery luck, are there other money-related superstitions that are still common today? Here are a few I know!
• Sweeping the house after 6:00 p.m. means that you're sweeping away your money and any good fortune.
• Putting your purse on the floor will cause you to lose money.
• Having a lucky bamboo in your home will bring you wealth.
• If you have hairy arms, you will be rich.
• Say the word "money" when you see a shooting star for wealth.
Are there any others that you know of? Share with us in the comments below!
Interested in learning about where superstitions come from? Check out this video from TED-Ed!
Related Posts on Right Hand Itching Meaning
47 Legit Ways to Get Free Money Right Now
29 Easy Ways to Get Free PayPal Money Instantly
21 Easy Ways to Watch Ads for Money
Is Left Hand Itching Lottery Luck? (+ What it Means for your Money)
Final Thoughts on Is Right Hand Itching Lottery Luck
Now that you know everything there is to know about the meaning behind your right hand itching and lottery luck, hopefully you're in better position to decide if you want to try your luck or not. Who knows? You just might be the next multi-millionaire!
So what do you think? Is right hand itching lottery luck? Have you ever won the lottery after experiencing your right hand itching? Share with us in the comments below. We'd love to hear from you!
Don't forget to follow us on Pinterest, Instagram and Facebook for more money chit chats, frugal living tips and side hustle inspiration!
Liked this post? Pin it!
Is Right Hand Itching Lottery Luck? (How to use this luck to win money in 2021)