It's that time of the year again, the much anticipated, back to school shopping! AKA the time when parents finally get a break but also the time when parents go broke. Why are textbooks THAT expensive, right?!
But have no fear! Things will be different this year… because this time, you will know exactly how to save on back to school shopping!
For me, this time of year is a time of mixed emotions. Being a high school teacher, I'm an emotional wreck that the school break is over (I'm still in denial *sniff sniff*). But I also love that I get to go back to school and make a difference again… All while counting down to the Christmas break (a girl's gotta be honest).
Anyway, as a teacher and mom, I place great importance on education. As a frugal mom however, I know my way around those high price tags without compromising my kids' education or 'back to school' experience.
Here's how you can start saving whilsts mastering your back to school prep too!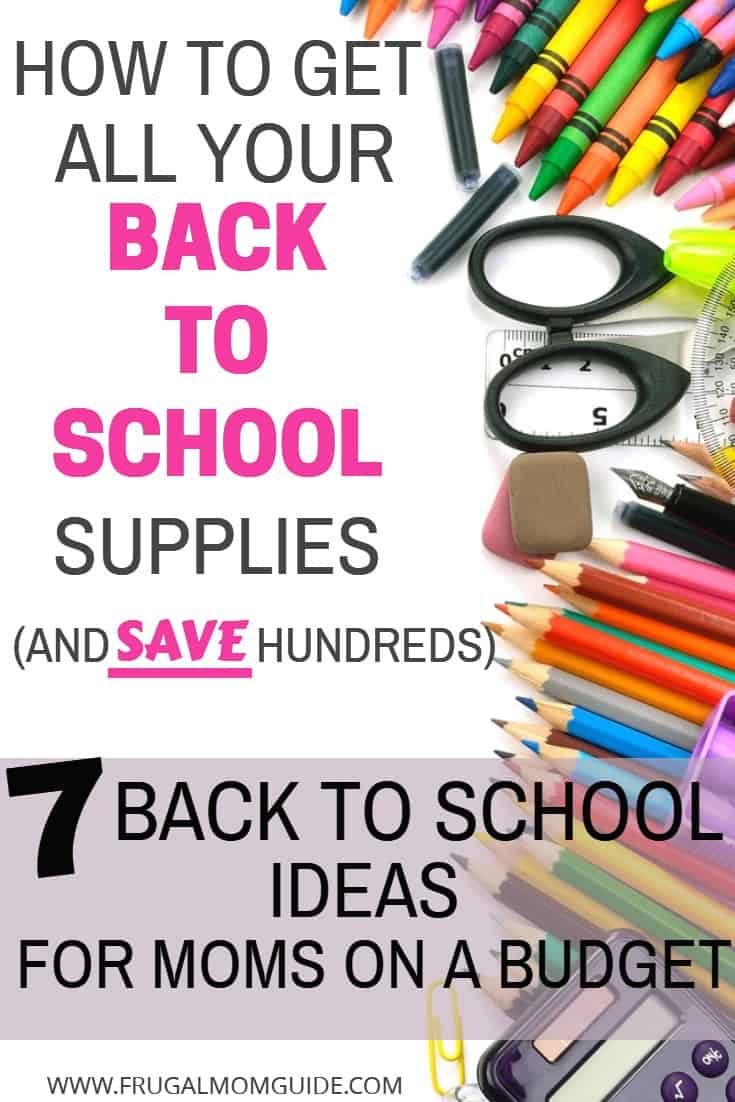 This post may contain affiliate links. You can read our full disclosure for more info.
How to Save on Back to School Shopping – 7 Back to School Ideas for Frugal Moms
1. Get used textbooks
This tip is the most important frugal back to school idea because it can literally save you hundreds of dollars.
What difference does it make if your child's book is brand new vs gently used? They get access to the same lessons and exercises for hundreds of dollars cheaper.
If you're looking to get used school books, connect with other local moms who may have older children in your child's school and ask if they're willing to sell.
Some local shops also advertise used books for sale. In this case, the shop owner acts as a middleman so he will sell to you but at a price where he can make a profit too. Use this as a last resort if you can't connect with other moms directly!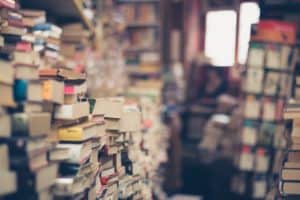 2. Reuse Stationery
I'm pretty sure that there are crayons hiding in nooks and crannies that I didn't even know existed in this house.
Under our cushions, under our beds, behind the refrigerator and inside stuffed animals are the usual places my kids like to hide erasers, pencils and car keys (not kidding).
What I'm trying to say is, Girl, go look under the pile of toys in the corner of the room (please tell me I'm not the only mom buried under 23867208 toys) and get yourself that sharpener and pack of markers that you bought last year.
Gather as many of the things you have at home and scratch those off your stationery list. Because waste not, want not. Right?!
3. Make a budget (and stick to it!)
For the things that you do need to buy for back to school, make sure it falls within your budget.
Choosing to get a cute 'first day of school' outfit? Ensure that it's something affordable because life goes on after the first day of school!
In fact, you don't even need to get a new outfit. You can totally use an outfit that your child already owns and accessorize it differently to give it a whole new look!
What I am saying is that you need to be smart with your money. Not sure how to make a budget? This post is a comprehensive guide which shows you how to create a budget in 7 simple steps!
Related Reads:
7 Little Things you can do Immediately to Skyrocket your Savings
How we Saved $24 000 in 7 Months (The Exact Things we did to Save Money)
How to Cut your Grocery Bill in Half
4. Don't get caught up in the hype
Once you uncover the truth that back to school, like most other seasons is a money-making strategy used to increase sales for the business community, you can choose to make smart financial decisions.
A good entrepreneur will take advantage of different seasons to maximize profits and they know that most parents are willing to spend 'an arm and a leg' to ensure a good education for their kids.
They take advantage of this fact.
You need to be informed though, that it's not necessary for you to pay exorbitant prices for a good education. Practice smart spending and don't get too caught up in the back to school hype.
5. Shop Around & Spend Wisely
Be informed. Check and compare prices online before deciding where you're going to shop and take advantage of any back to school sales that are advertised.
Use coupons and buy generic if you can. A generic pencil and a pencil with a 'brand name' attached to it, does the same job. They both write.
At the same time, buy products that will last. For example, purchase shoes that are big enough to last the entire year or a book bag that is strong enough and will not tear easily.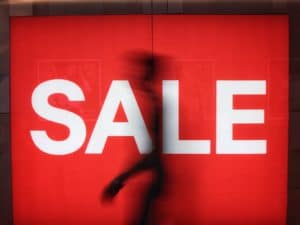 6. Meal Plan
This tip is not directly related to school supplies but will still save you hundreds!
It's never too early to start meal planning for the next few months. Menu Planning actually saves me hundreds of dollars every month!
It takes the guessing out of things and it keeps me more organized. It also helps because my picky eater, A, can sit with me and list out some of the meals that she would like for the week. It means that my kids can have a full tummy and I can have a full bank account!
If you're at a loss for what kind of meals you can make on a budget, I highly recommend checking out $5 Meal Plan for tasty, weekly meal plans! This site will have you on top of your cooking (and saving!) game in no time! Seriously though, this is the type of organized mom I aspire to be!
When meal planning, you don't need any special materials but I use this planner to keep me organized throughout the year and I absolutely love it.
Never underestimate the power of meal planning. It will save you money for months to come!
---
Want to get started on Meal Planning? Meal Planning saves me thousands of dollars every year! Not sure how to get started? Grab a copy of my free Meal Planning e-guide below.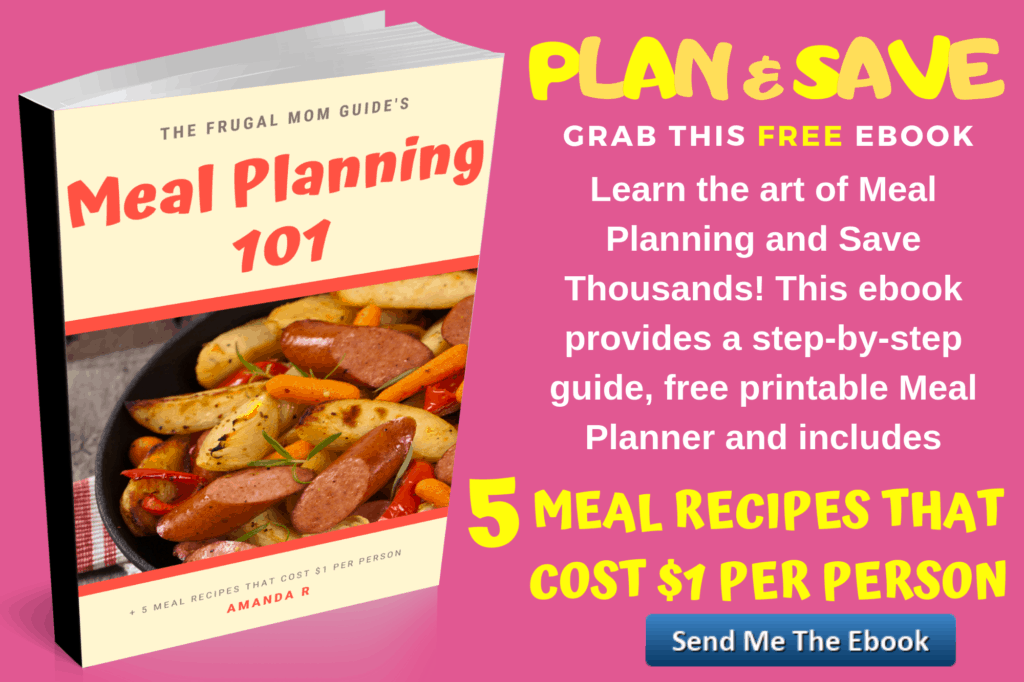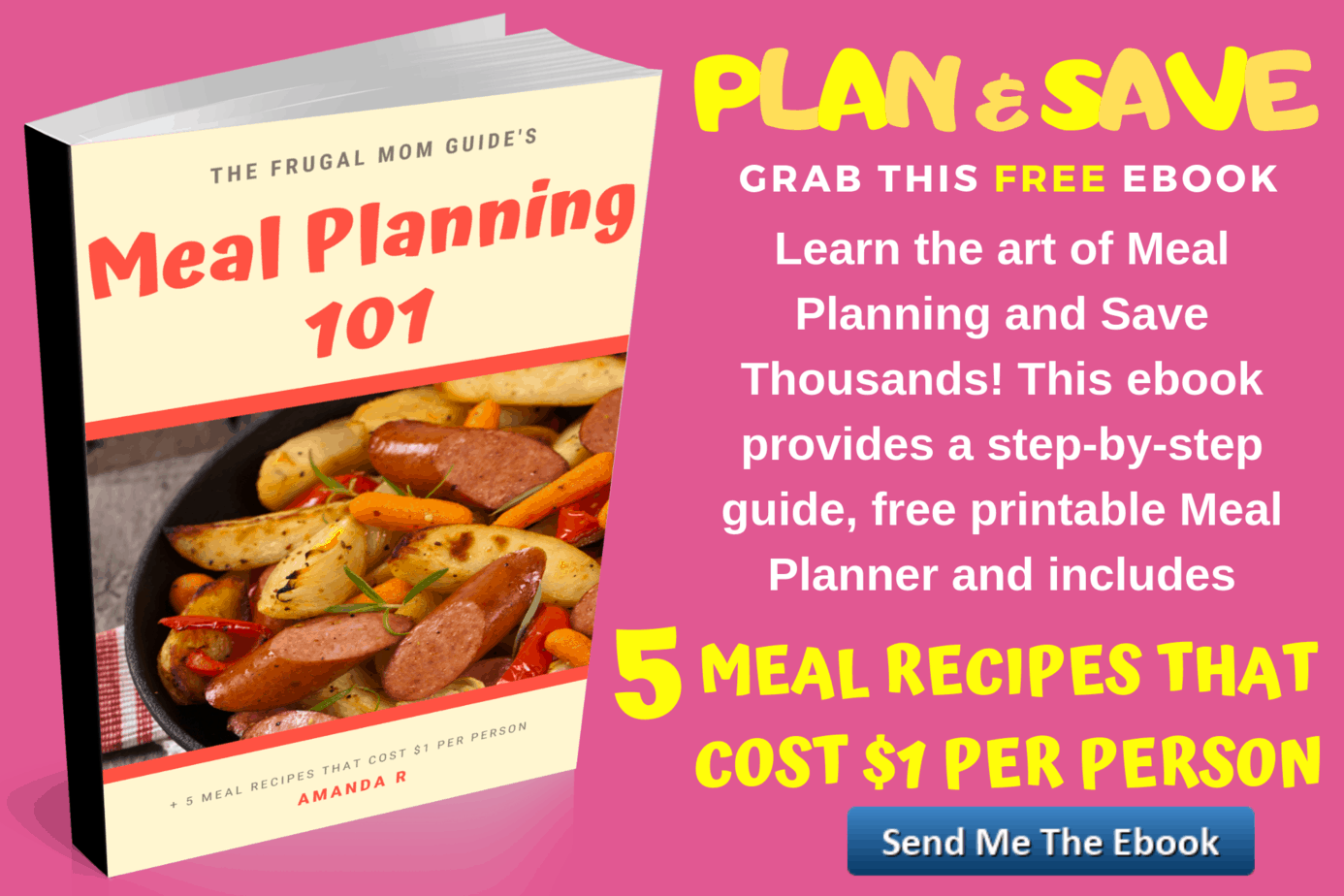 ---
7. Remember that Education is the Priority & Fancy Things are not
Cute outfits and pretty stationery boxes aren't nearly as important as going to school and taking your education seriously.
Teach your kids this. Teach them to pay attention in classes, to be respectful to teachers and classmates and to treat others kindly.
Teaching them these core values should be the most important part of your back to school preparation. Also be their support system and help them to succeed in the upcoming academic year.
Related: Is your Child Struggling because of YOU? 12 Habits of Parents who Raise A+ Students
I wish you all the best for the school term ahead! May you enjoy the homework, the projects, the recitals, the field trips, the drop-offs, the pick-ups, the parent-teacher meetings and everything in between!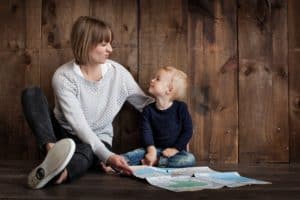 Are there any other frugal back to school ideas that you would add to this list? Share with us in the comments below!
Liked this post? Pin it!
Until next time,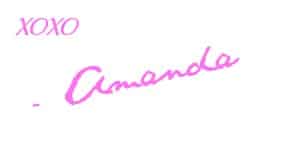 You may also like:
7 Parenting Mistakes and How they can be Reversed (before it's too late)
This ONE Habit can make you a More Patient Mom
12 Out-of-the-Box Ideas to Teach your Child the Alphabet