We're fast approaching the last week of the month – you know, the one where we have ramen dinners and countdown the days until payday! That last week is tough to say the least, especially when you're trying to stretch your last few dollars and you're holding on by a thin thread.
But get this. You can absolutely eat a meal fit for a king even if you're broke and struggling! Here's a list of budget friendly recipes that will help you eat well on a small budget!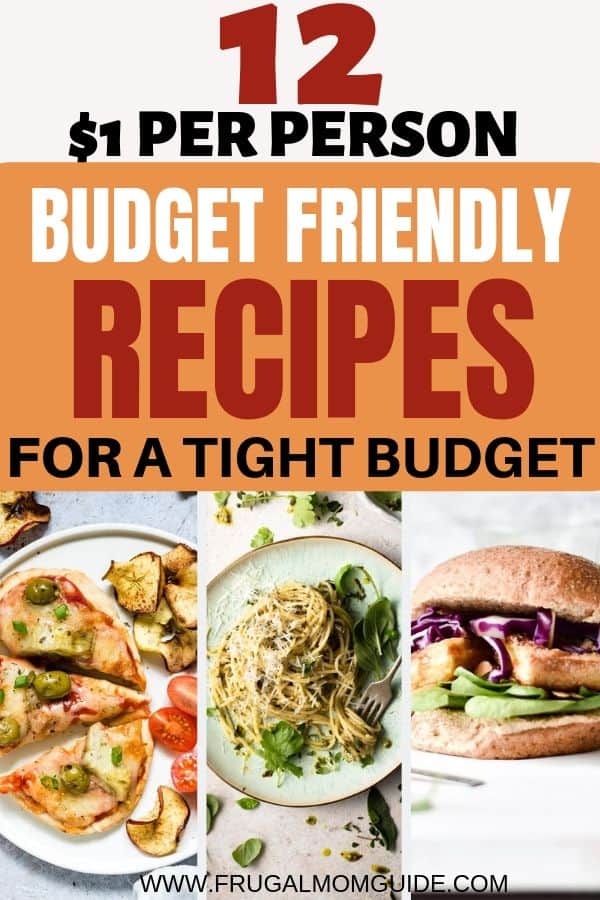 This post may contain some affiliate links. You can read our full disclosure for more info.
Thinking back now, I feel like I was probably born with frugal blood running through my veins because I remember this one time (when I was around 8), racking my brain to think of foods that were cheap in case we were ever hungry and had little money. It's not like we were struggling financially at the time. It was just me, trying to be prepared – just in case, you know?
Clearly I'm a frugal fanatic at heart – always looking to budget and cut costs.
It is a known fact that 'food' is often the biggest component of most US budgets. In fact, according to a report by the Bureau of Labor Statistics, in 2015, households spent an average of $7023 in food!

Imagine how much more disposable money you can have if you learn how to reduce this cost!
So whether you're trying to make ends meet or just want to cut back to save more money, these must-try recipes are delicious, easy and budget-friendly at only $1 per person!
10 Budget Friendly Recipes that cost $1 per Person
1. Easy Lentil Vegetable Soup
Who says you have to eat junk when you're strapped for cash? This delish, healthy soup is from MoneywiseMoms. It is packed with proteins and vitamins from the lentils and vegetables AND is an absolute lifesaver when you're trying to make ends meet.
This soup is made with a handful of ingredients and is without a doubt, a mouthful of flavor!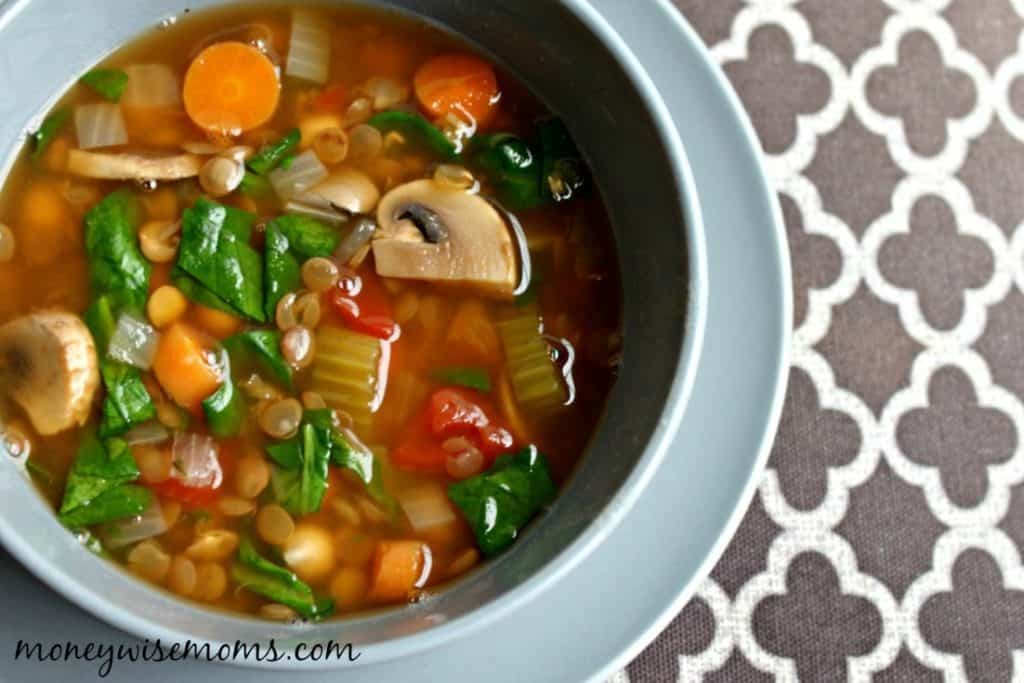 2. Pasta with Peas
This yummy pasta dish from Veggie Desserts is an easy 1 pot, 10 minutes dish and is super simple and affordable to make!
It is made with just 6 ingredients (most of which we usually have on hand), making this a must-try when you're tackling a pantry challenge (a pantry challenge is when you're trying to save money so you cook using ingredients from your pantry only)!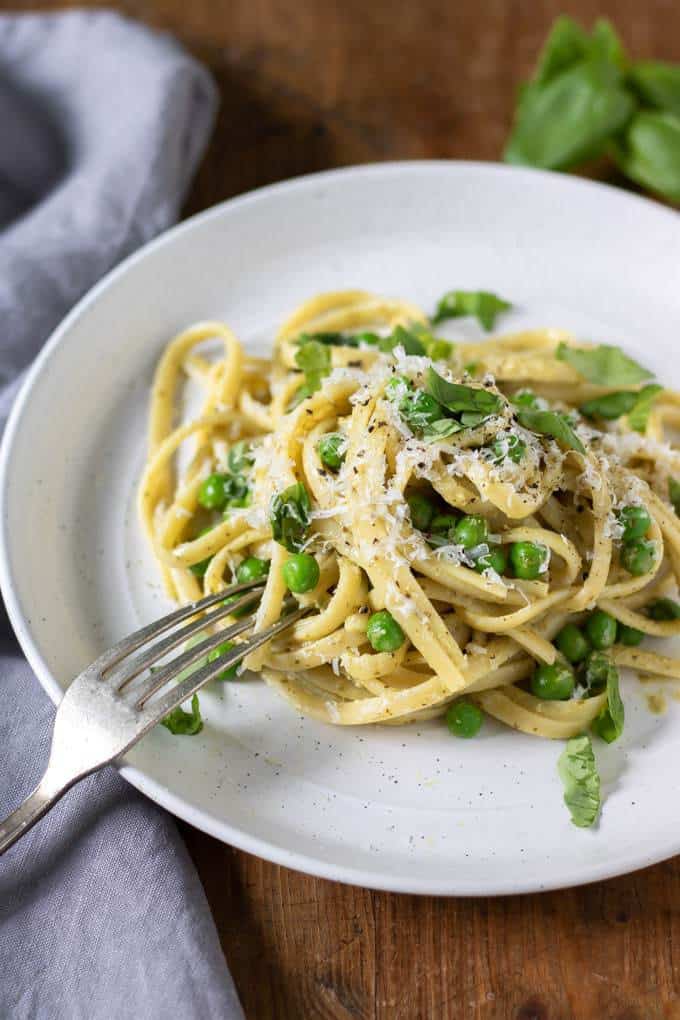 3. Crockpot loaded Baked Potato Soup
This loaded baked potato soup from Midlife Healthy Living is hearty, delicious and perfect for busy days. I just love days when you can throw all your ingredients into your crockpot or slow cooker and come home to a hot home-cooked meal at the end of a long day.
This recipe requires very little prep and is easy on your wallet (and great for your tastebuds too)!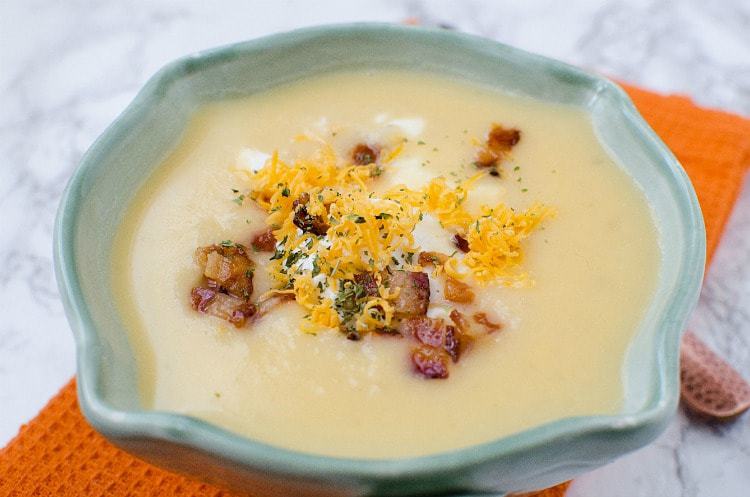 HEY!
If you struggle with finding meals that are CHEAP, yummy and kids-approved, then the $5 Meal Plan is a must!
This is for you if:
✔️ You struggle with finding quick, easy, healthy & cheap meals
✔️ You struggle staying on track with your meal budget
✔️ You want to kick your 'takeout addiction' to the curb
✔️ You want to save an extra $200 – $300 every month
The $5 Meal Plan makes meal planning simple and effortless. You'll save time AND money as you'll get a customized meal plan sent directly to you each week. The best part is that each meal costs around $2 per person (or less)!
So if you just want to check out $5 meal plan (with no strings attached), try it here for free (for 2 weeks).
4. Salmon Croquettes
These Salmon Croquettes from Grandbaby Cakes are quick and easy and are a classic southern soul food. This recipe also requires just a few typical ingredients from your pantry and is super affordable to make.
It can be fried or baked and will be a definite crowd pleaser in any home!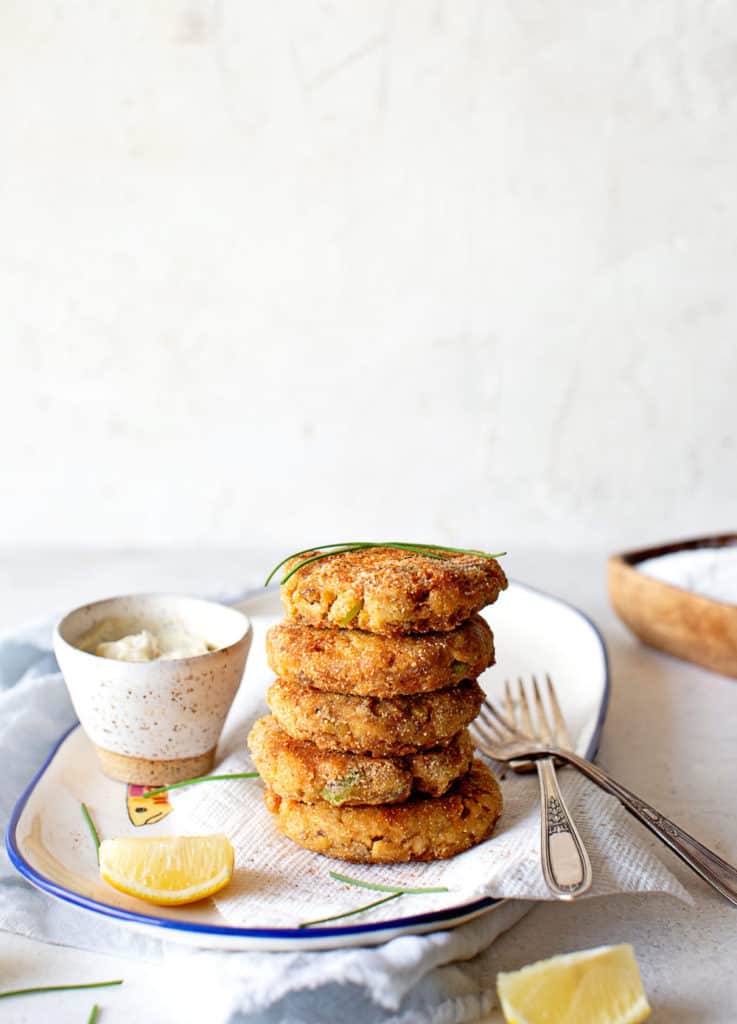 5. Instant Pot Curried Kidney Beans (Rajma Masala)
If you have some kidney beans in your pantry, this is the perfect recipe to whip up! It's easy and budget friendly and a little goes a long way, especially when paired with rice.
These curried red kidney beans from Indian Ambrosia are cooked in a thick onion-tomato gravy and is vegan, gluten free and full of flavor!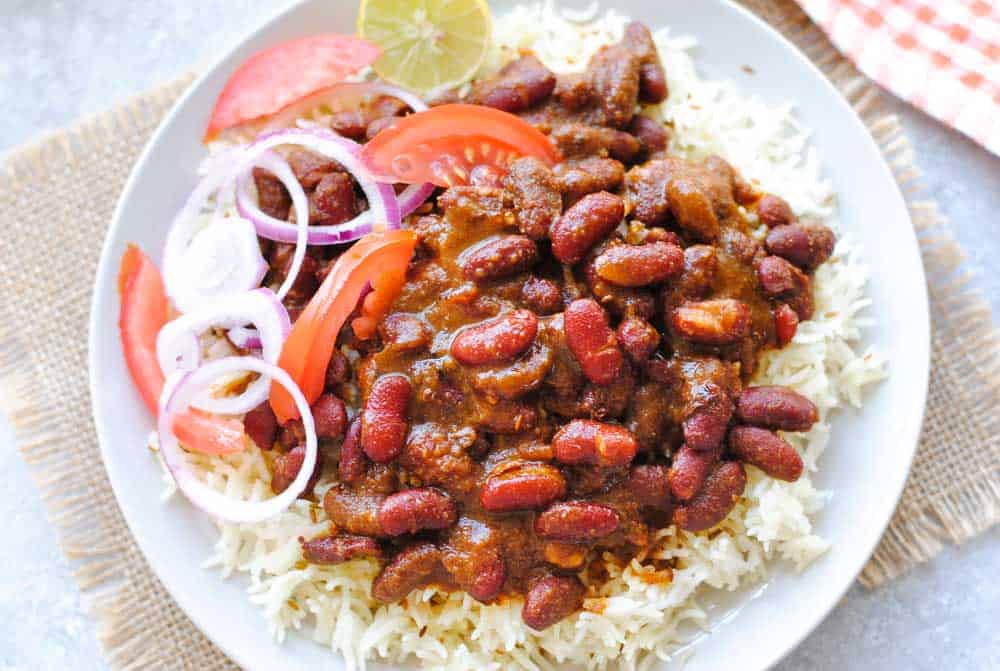 6. Gluten-Free Pizza Quesadilla
These gluten-free pizza quesadillas (aka 'pizza dippers') are quick, easy, low-budget and best of all, versatile! You can swap out any ingredient to suit your needs – substitute vegan cheese to make the recipe dairy free or swap out the pepperoni for mushrooms if you're a vegetarian.
Grab this recipe from The Helpful Gf.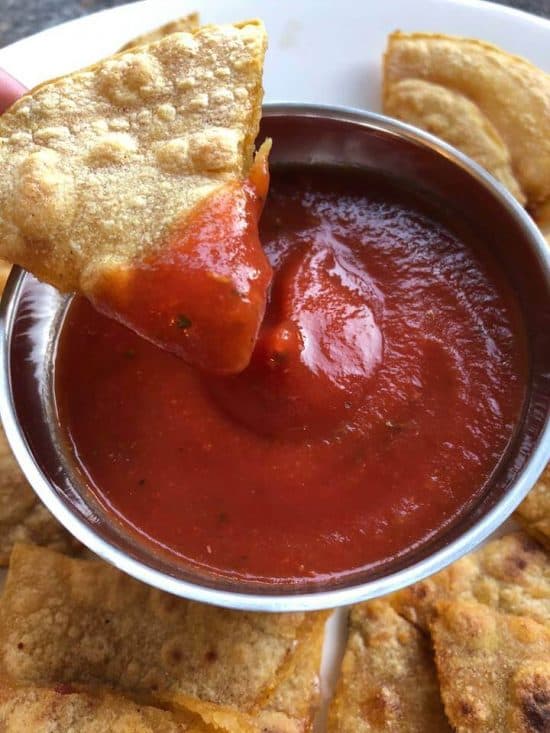 7. Herby Garlic Butter Pasta Sauce
This pasta from Inside The Rustic Kitchen is seriously a restaurant quality meal but believe or not, super affordable! It uses fresh herbs (frugal tip: start your own herb garden) and takes just 15 minutes to make from start to finish. How awesome is that?!
This recipe is a must-add to your weeknight meals!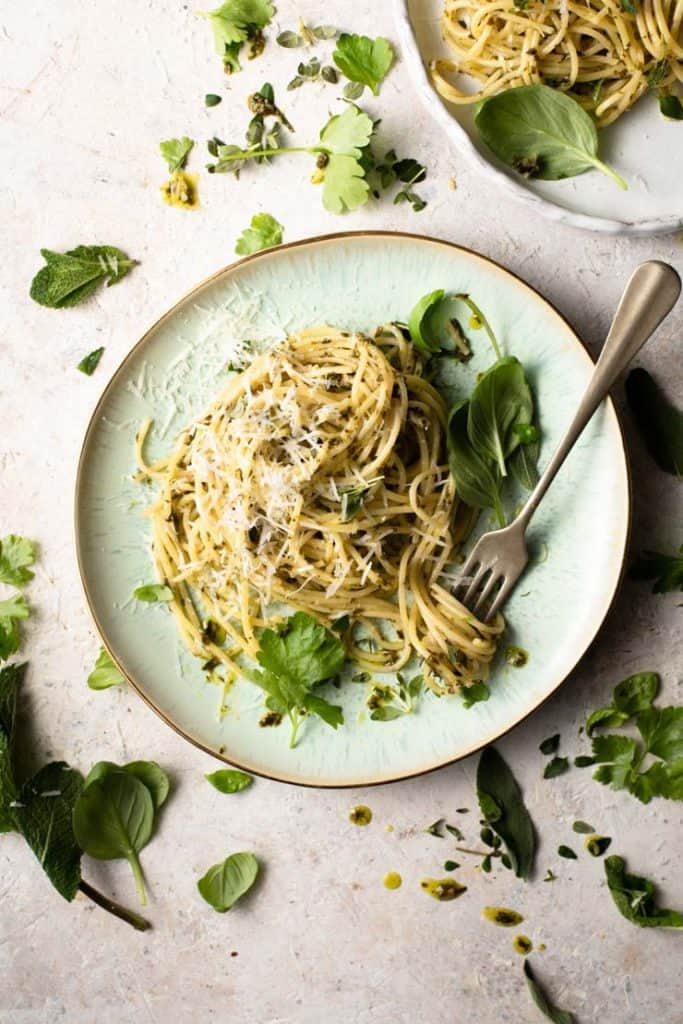 Related Reads:
How to Save on Groceries – 15 Genius Budget Grocery Shopping Tricks
37 Best Cheap Keto Meals to Save Money and Get Fit
15 Brilliant Money Saving Tips for the Kitchen you'll Wish you knew Sooner
12 Cheap Breakfast Ideas that Cost $1 per Person
12 Cheap Dinner Ideas that Cost $1 per Person
8. One Pan Chicken and Veggies Bake
This recipe from Low Carb Yum is another great option for busy weeknights! It's easy, budget friendly and is a one pan dish, making clean up a breeze! This chicken and veggies is packed full of nutrition and is absolutely delicious!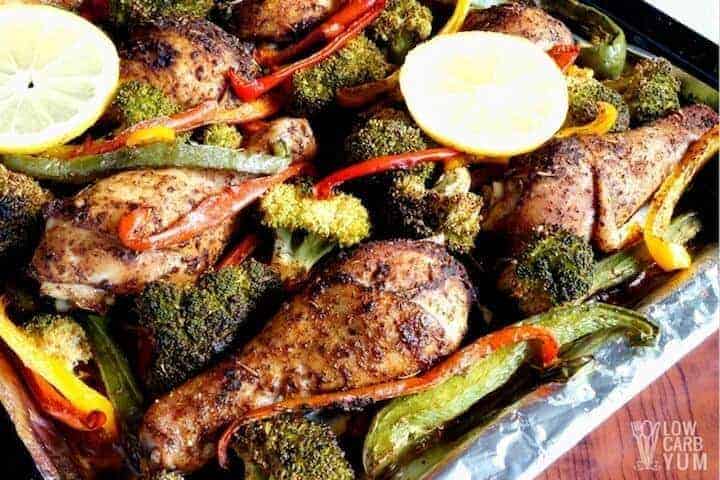 9. Spanish Vienna Coconut Rice
This Spanish Coconut Rice Recipe from Latina Mom Meals is hearty, filling and delicious! It is also another one pot meal – perfect for weeknights and for busy moms!
This rice dish can be served with other sides, and the best part is that there is often leftovers for the next day!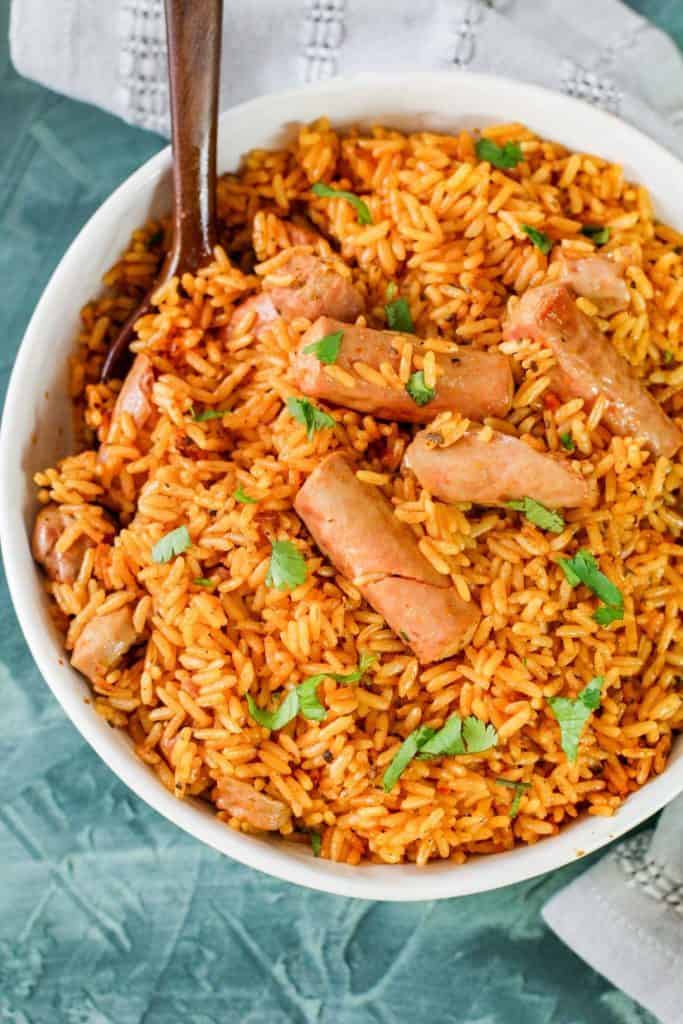 ---
Pssst! Did you know you can save more money by meal planning? Meal Planning saves me thousands of dollars every year! Not sure how to get started? Grab a copy of my free Meal Planning e-guide below.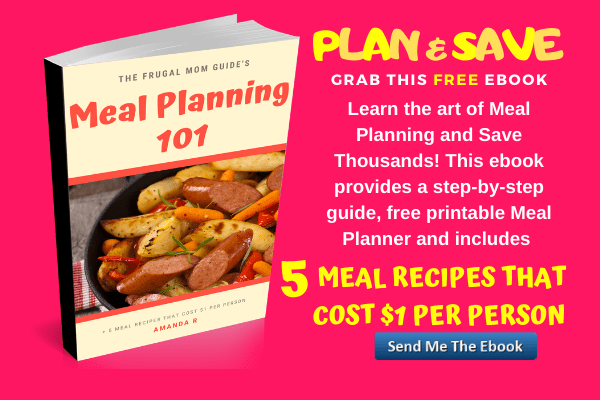 ---
10. 5 Minutes Air Fryer Pita Bread Pizza
If you didn't own an air fryer before, this recipe can convince you to get one!
Seriously, this Air Fryer Pita Bread Pizza from Recipes From A Pantry uses just 3 ingredients but of course you can pick and choose whatever toppings you desire!
They take just 5 minutes to make from start to finish and can even be prepped ahead of time (just cook for an extra 2-3 minutes if you're cooking from frozen).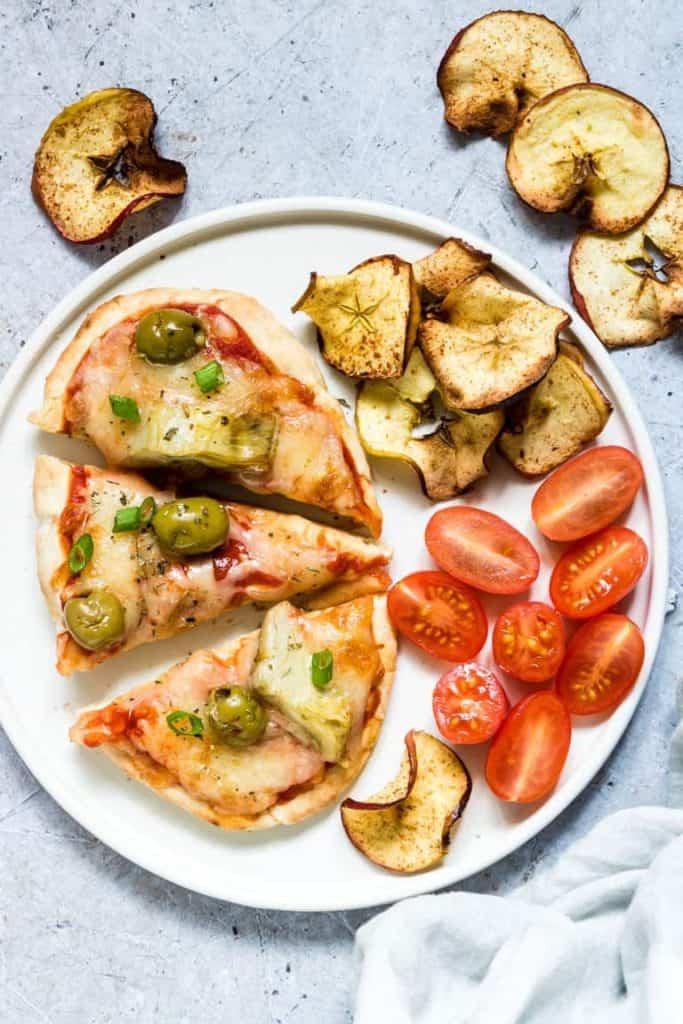 11. One Pot Steak Mac and Cheese
There's my favorite word again – 'one pot' (lol) and this one is a yummy Steak Mac and Cheese from Recipe This.
This dish is cheap, frugal comfort food that is both healthy and flavoursome. This will be a family favorite in no time!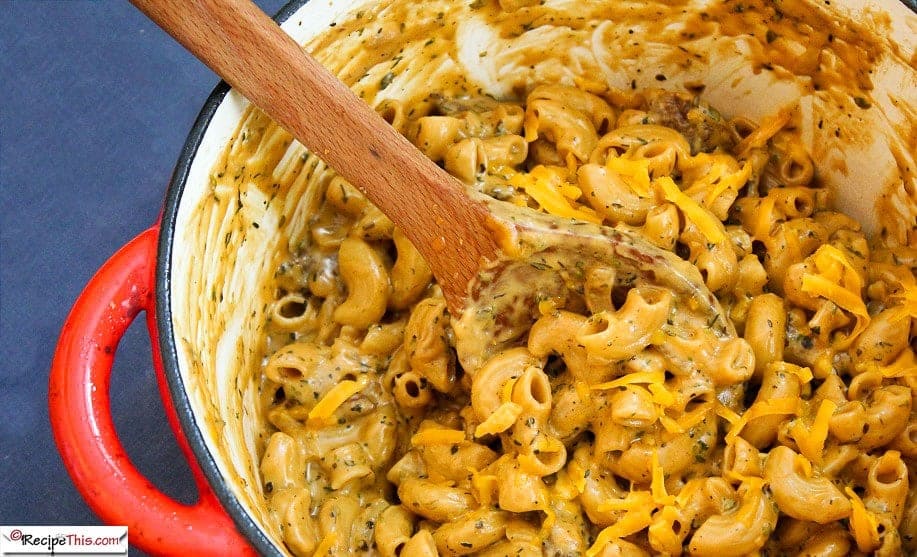 12. Crispy Tofu Burgers with Rainbow Vegetables
This Crispy Tofu Burger from Shivani Loves Food is a fusion between two meals – tofu stir fry and burgers!
They are quick, nutritious, yummy and budget friendly! These burgers are bursting with flavor and a must-try next time you're looking for a simple, frugal meal!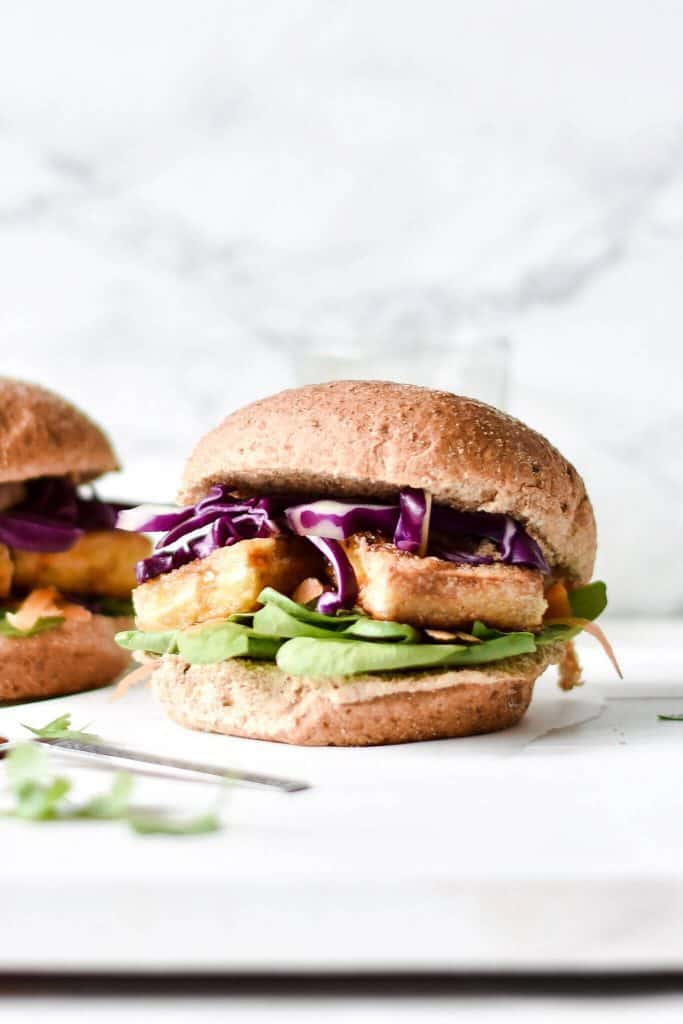 For the weeks that you are super busy and you absolutely CANNOT cook at home, at least have some control over how much you spend on takeout and how healthy your meals are. When it's impossible to cook at home,
freshly
will deliver chef-cooked, healthy meals to your door. AND if you're anything like me, you'll love a good deal.
Grab $40 OFF your freshly purchase here
!
Budget Friendly Recipes Tips
There are SO many budget friendly recipes you can try when you're making an effort to save money!
Sometimes you just need to do a little research or get your creative juices flowing. When you're trying to make cheaper meals, here are some great money saving tips to consider:
• Do a Pantry Challenge (Cook meals using only ingredients from your pantry for a set period of time eg. 1 week)
• Swap out certain ingredients for cheaper alternatives that are similar or in season
• Go for cheaper products instead of Name-Brands
• Start a little herb/kitchen garden (to save more money in the long run)
• Use coupons wisely
• Use apps such as Rakuten (Use this link to get $20 when you first Sign Up with Rakuten) to get cash back on products you had planned to buy anyway.
Final Thoughts
Are there any other money saving tips you'd recommend to reduce your food costs? Do you have any favorite budget friendly recipes that you swear by? Share with us in the comments below! We'd love to hear from you!
Don't forget to follow us on Pinterest, Instagram and Facebook for more cheap recipes, frugal living tips and money saving inspiration!
Liked this Post? Pin it!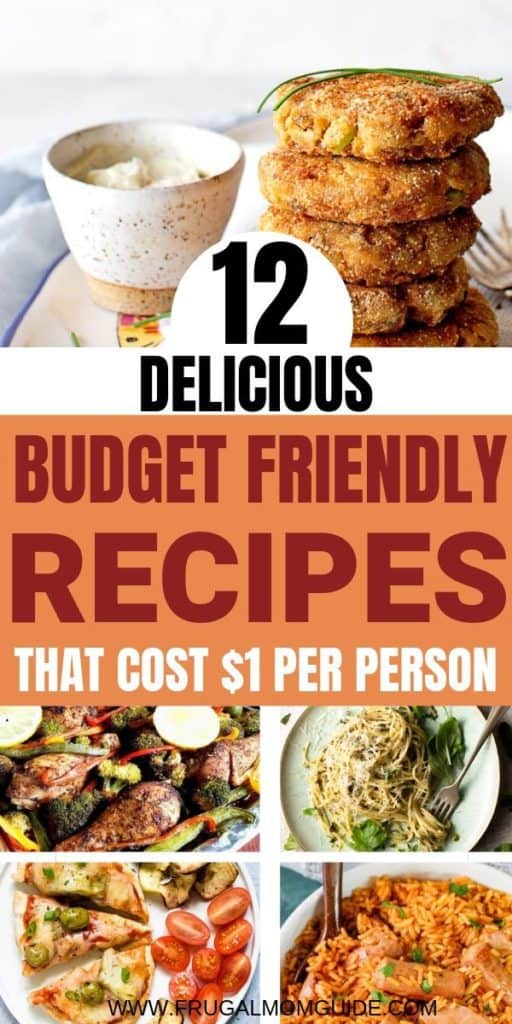 Liked this post? Pin it!
12 Budget Friendly Recipes that Cost $1 per Person