Looking for a free $5 Google Play Credit (or more)? Here's how to earn Google Play Credit & Free Google Play Codes.
If your smart device runs an Android operating system, you need to get your hands on some free Google Play codes. These play codes can then be used on the Google Play store to redeem for credit to purchase apps and other digital accessories.
You may have been purchasing all your apps the conventional way because you didn't know options for free Google Play codes existed. If you are one of these persons, or one of the many that have been intentionally searching, your answers are right here. (You know I love a good deal/freebie!)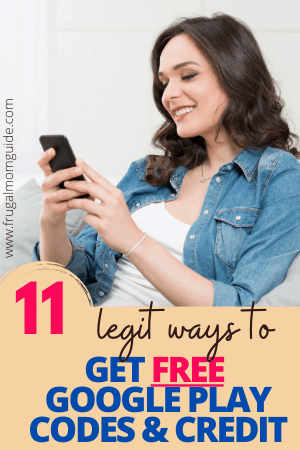 This post may contain affiliate links. You can read our full disclosure for more info.
Before we dive into all the different ways to get your free google play credit, let me just answer a few questions first. If you've landed here by actually searching:
"free google play codes"
"free $5 google play credit"
"free $5 google play code"
or
"free google play credit"
then I'm guessing you may not need the answers to the following questions. In that case, just bypass them and head on down to the list of ways of to earn your free google play codes below!
If however, you've only just learnt of the world of Google Play and getting free codes and credit, I've got all your questions covered!
What is Google Play?
Google play was developed by Google and launched in 2008 under the name Android Market. It is the official applications distribution platform for devices that utilize the Android operating system.
In addition to being able to search for and download apps, users can browse and download music, movies, TV shows and books. These offerings may be available for free or for purchase.
If you're an android user, you already know that the options for various types of apps are limitless. There's something for all of your needs!
Need a planner app? Google Play will have it.
An alarm that you can't snooze? (Trust me, it's a lifesaver!) Google Play will have an app for that too!
Want some new games? Budgeting apps? Social Media apps? Survey apps to make money? Apps to help you save money? Yup, you can find all of this on Google Play!
In fact, according to Appinventiv, an average of 3 739 apps are added to Play Store EVERY SINGLE DAY! Wow, right?!
What are Google Play codes?
Google Play codes are codes which are entered on the Google Play website or app to redeem for Google Play credit. This credit can then be used for various Google Play purchases.
Google Play codes can be obtained from several sources, including gift cards, emails and many other physical and digital forms of transfer. However you receive it, ultimately the plan is to enter the code and obtain credit for purchasing power.
Google Play promo codes are promotional codes which come in the form of coupons or vouchers and function in the same way as conventional codes. From time to time, Google and its affiliates may release free Google Play promo codes as marketing strategies to endorse certain offers or events.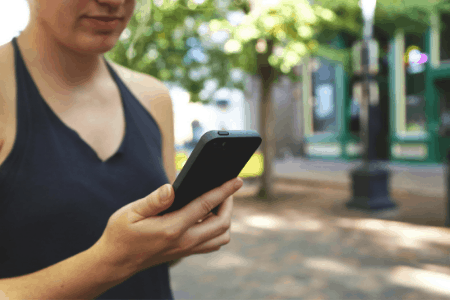 FAQ: Can you get free Google Play codes?
Yes, you can most definitely get free Google Play codes, free Google Play credit and free Google Play promo codes. There are a variety of ways to earn these codes for yourself, all of which are included in the list below.
FAQ: How can I get free Google Play codes?
There are several tips and tricks that you need to capitalize on in order to obtain free Google Play codes, credit and promo codes. Apart from receiving random offers where these would be gifted, there are many hacks that you need to be aware of in order to actively seek them.
Just a point to note is that several of these tips to receiving free Google Play codes require some minor activity on your end. It is not as simple as clicking your heel three times and making a wish. I may not be the Wizard of Oz but these guidelines are definitely your yellow brick road to follow on to securing a load of free Google Play codes.
11 Ways to get Free Google Play Codes and Credit
1. Register your devices
If you are a big fan of Android devices, specifically Samsung and you're a regular purchaser, you can rake up quite a decent chunk of free Google play credit simply by registering your devices.
Whenever you buy a new device, go to the Samsung website, register and provide whatever information they require. You'd then be led to redeem your free Google Play credit on the Google Play app or website.
You may have been missing out on these opportunities in the past but the good news is that you don't need to anymore. Registration of some devices can give as much as $50 in free Google Play credit.
Be mindful that there may be some terms and conditions which may vary from time to time. My best advice would be to go to the Samsung website and review the most recent T&Cs whenever you are in the market for a new device to ensure you can capitalize on the free Google Play Codes or credit.
For example, only certain device models may qualify at a given point in time. Also, there may be special deals associated with only certain retailers. You may also be required to pay full list price for the device, from a specific retailer and have proof of purchase.
Exercise your right to review the deal that is right for you. It may be worth your effort to do your research in order to capitalize on the Google Play rewards. Recently, Samsung partnered with several retailers to reward buyers with free Google Play credit in the form of gift cards when they registered their devices.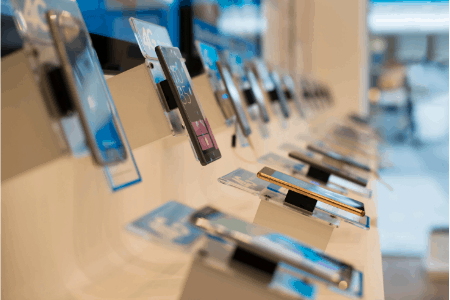 2. Watch Ads
Did you know that you can watch ads online for reward points or even money in some cases? These reward points can then be used to redeem Google Play gift cards, or cash that can be used to purchase them.
Think about it…if you watched ads and channeled your compensation into obtaining Google Play codes, you've effectively watched ads for free Google Play codes or free Google Play credit.
Many companies partner with electronic advertising platforms in order to reach out to a particular demographic. The brands pay to advertise and these platforms offer incentives for viewers to look at the ads.
At the end of the process, the brands would have gotten their message out, the advertising company would have gotten paid and you would have gotten a reward for your time. Everyone wins!
The whole concept of advertising is for a brand to promote awareness of a product or service. If these companies are trying to get your attention, why not make them pay for it? Watch their ads and reward yourself with Google Play gift cards when asked for your reimbursement preference.
This process for receiving free Google Play codes is as simple as being smacked in the face with the code itself. The following online forums offer the option to watch ads for rewards, which includes Google Play gift cards:
3. Take Surveys
Opinions are like… (I'm gonna stop right there and keep this PG rated). We've all heard this statement before and it could not be more wrong in this case. In the electronic world, your stinky opinion is worth cash, reward points and even free Google Play codes.
Brands and companies are in business because they are selling something, whether it's a product or service. In order for them to stay in business or to expand, they need to know what is trending amongst their target section of population. By obtaining this information, they can analyze market trends and tweak their business strategies accordingly.
In order to acquire the market trend data, organizations hire survey companies who partner with electronic platforms to perform surveys. There are a multitude of websites and apps that pay using various methods to get your opinions.
You would be required to create a profile and once you are logged in, you can participate in as many surveys as you wish!
Each site or app gives various means of compensating you for your participation. This can be reward points in their program, gift cards or cash. As long as obtaining free Google Play codes or credit is your aim, you can use your compensation from the survey to either directly or indirectly acquire them.
Participating in online surveys are so easy, they are practically giving you free Google Play codes and credit.
The following are a list of online avenues that affords you the option to get free Google Play codes by participating in their surveys: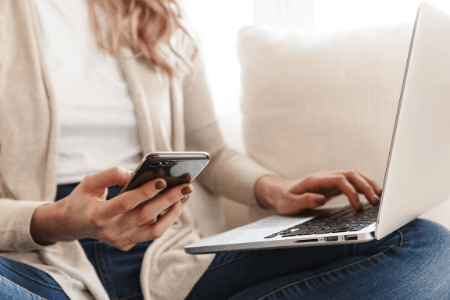 4. Shop Online with Rewards Sites
If you shop online on a regular basis and are not aware of the online rewards sites, you are wasting opportunities to gather free Google Play codes, cash and a host of other deals.
Shopping online is a simple and very common practice in most households these days. It is practically a daily activity and is as routine as taking out the trash and doing the dishes. There are several websites and apps that have revolutionized and completely normalized online shopping.
Whatever you need, shop with an online site that pays rewards points redeemable for Google Play gift cards (free Google Play codes), coupons or cash. Each platform varies and can be as simple as a website versus mobile application.
Cash back websites, like Rakuten function by partnering with a large number of retailers to satisfy all your purchasing needs. You can buy absolutely anything from thousands of retailers via their site and rake up rewards. As said earlier, these rewards can be redeemable for free Google Play codes.
I personally use Rakuten to do my usual shopping, and have earned hundreds of dollars in cash back by doing so.

Yes, this is an actual screenshot. And I've earned so much more since then!
Of course, you can choose to collect your rewards as gift cards which can then be used for google play codes. Or you can choose to collect the cash and use some of it for the free codes and credit!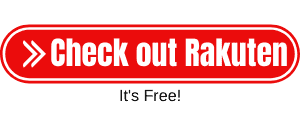 Other sites like, Ibotta specializes in grocery items. Just wrap your head around the fact that you can get free Google Play codes when you purchase groceries.
Check out these sites to see how they can help you on your journey to free Google Play credit:
5. Play Online Games
Yes, it absolutely is what it sounds like. There are apps and websites that specialize in providing games that you can play for rewards. You may need to download them or play them directly from the source.
Similar to the previous options, compensation for your time can be in the form of points, cash, gift cards or other methods which are all ultimately exchangeable for Google Play codes. The bottom line is you get to play games for free Google Play codes.
The following sites / apps offer the option to play games for rewards:
6. Browse the Internet
The simplest of online activity is browsing the internet. You simply need to browse the internet via certain online platforms and you get rewards such as free Google Play Codes in the form of gift cards or other payment options. One such site is Swagbucks.
Others are more technology structured and centered, such as browser extensions like Honey. However you chose to browse the internet, be sure to pick an option that gives you some free Google Play codes along the way.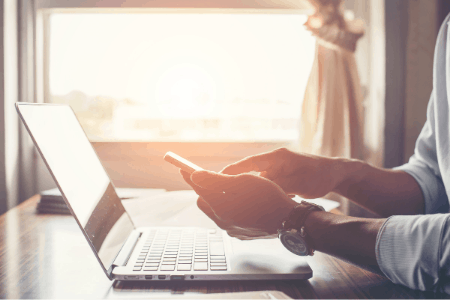 7. Review Products and Services
This option is similar to the structure of the survey sites where you get compensated for participating in polls. As a matter of fact, many of those sites offer additional options to get rewards for reviewing various products and services for compensation such as gift cards to trade in for Google Play codes. They may even ship you something to test out and give feedback.
Check out the survey sites on the lists above, and see what you can review for free Google Play codes.
8. Trade Gift Cards
Whatever you have and don't want, I guarantee you that there's someone out there that wants it and is willing to trade. Gift cards are no different.
Gift Card Granny is a gift card trading forum where you can trade your way around to eventually getting something redeemable for Google Play credit. Since the cards are traded regardless of the face value but on a "who wants what" basis, you can surely be on your way to securing some free Google Play codes.
9. Bank Rewards
Everyone has some motivation provided by their financial institution to get them to use their cards or to bank with that particular provider. Utilize your bank's Debit / Credit card points promotion to earn Google Play credit.
10. Social Media Promotions
Be on the lookout on social media for various promotions. Even though there is no way to directly apply for free promo codes, Google and its affiliates frequently offer various promotions that genuinely pay out in the form of free Google Play codes.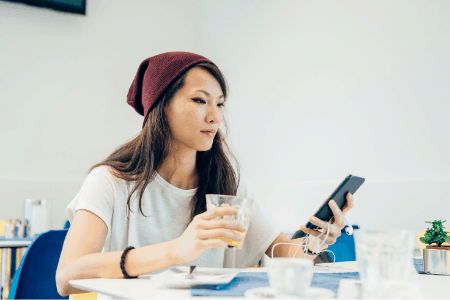 FAQ: How do I get a promo code for Google Play?
As stated, you cannot apply for these directly or there is no direct route to get them. You simply need to be on the lookout to see if there are any promotions released by Google or Google affiliates.
11. Code Generator Sites
Please approach this option with caution as a lot of these sites are infested with malware. You can search for sites that provide free Google Play codes and you can try your luck. Since they do exist and sometimes work, we have to include them on the list.
Related Posts on Getting Free Google Play Codes
39 Legit Ways to Get Free Steam Codes
5 Amazing Freebies You Don't Want to Miss
29 Best Money Saving Apps to Turbo-Boost your Savings Account
How to Convert your Unused Visa Gift Cards to Cash
Final Thoughts on How to earn Google Play Credit
Now you know that there are several simple ways to earn google play codes. And these can then be used to download all your favorite apps, without putting any pressure on your wallet!
Which of these methods are you going to use to earn your first free $5 google play credit? Are there any other ways to earn free google play codes that you know of? Share with us in the comments below. We'd love to hear from you!
Don't forget to follow us on Pinterest, Instagram and Facebook for more ways to make money, save money and and to learn about awesome deals and freebies!
Liked this post? Pin it for later!
11 Legit Ways to get Free Google Play Codes & Credits