Tried and True ways to get Free Steam Wallet Codes & Tips to get a Steam Wallet Card Free
If gaming is your happy place, I'm sure you've heard about Steam. Obviously if you've heard of Steam, you would love to get your hands on some free Steam codes.
Just to ensure that you looking for some free steam wallet codes for PC gaming and not for a power source for your industrial engine (I promise no more dad jokes); lets capture a little background info on the hottest thing in computer gaming right now.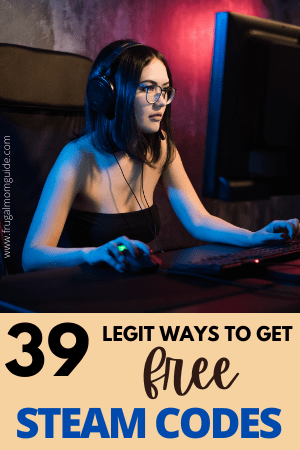 This post may contain affiliate links. You can read our full disclosure for more info.
What is Steam?
Steam is a cloud based gaming platform created in 2003 by video game development giants, Valve. Developed specifically for PC gamers, once you register, you can join the 21 Million other users to buy and discuss games as an interactive community.
In fact, according to WePC, "PC is still the most popular platform for game developers with 56% developing games for the platform in 2020." I see a lot of PC gaming in your future!
Now on to the free Steam codes, free Steam gift cards, and the tips for freeness that you came for.
Once you use these tips to obtain the free Steam gift codes, they can then be traded in to get Steam money, which in turn can be used to purchase games or items of your choice.
We know that a lot of these tips for getting free Steam codes are not exactly "free". However, you aren't exactly toiling with manual labor to get them either. So put aside your lumberjack pride and let's get you some free steam codes!
39 Proven Ways to Get Free Steam Codes & Free Steam Gift Cards
To kick off our advice to capture your free Steam codes are the Get Paid To (GPT) Sites. GPT sites are basically sites that pay you or offer rewards to perform some sort of online service.
1. Swagbucks
Have you ever fantasized about getting paid simply for being you? Swagbucks literally pays for doing stuff you like to do online anyway. Take surveys, browse the internet, watch videos and review websites. Do what you like to do, using their terms and you'd be on your way to earning those Steam codes.
You can register with Swagbucks from as young as 13 years old. They offer a points rewards system where the points are redeemable for cash, gift cards and other rewards. You probably won't become rich but you can use their points building system to redeem for Steam Codes instead of taking the cash. This translates to FREE Steam codes!
As a matter of fact, you can sign up for Swagbucks here and get a $10 sign on bonus to get you started on your journey to free Steam wallet codes.

2. Survey Junkie
Survey Junkie is an online survey platform. They are hired by companies in order to capture market trends and statistics. You can sign up and take as many surveys as you wish. Basically, you get paid for expressing your opinions.
You'll automatically get rewarded with a $5 bonus kick start by signing up for Survey Junkie here. Run wild and rake up those cash rewards which can be used to earn Steam codes…free Steam codes!
3. MyPoints
MyPoints offers the best of both worlds. In addition to paid surveys, rewards for playing online games and watching videos, they also provide cash back when persons shop via their program.
MyPoints is available as the website or app and either channel can be used to navigate your way to some free Steam codes.
4. Rakuten
Rakuten is a cash back website that acquired Ebates years ago and is now known exclusively as Rakuten. Once you perform your online shopping through them and their partnerships, you earn rewards in the form of cash back and gift cards.
Rakuten has developed an impressive cash-back program and is connected to several online shopping sites. They even provide alerts of lower prices elsewhere to guarantee customer satisfaction. Be sure to use Rakuten to obtain your free steam wallet codes!
5. Dosh
While we're talking about cash back sites, let's capture Dosh. Use the Dosh app or website to register your user credentials, along with a debit or credit card. Once you shop online using their program, you get cash back. This means you can use it for free steam gift cards!
6. Honey
Honey is a browser extension that helps you to narrow down discount codes, coupons and ties you to their cash back rewards program. All you need to do is shop with their assistance and you'd save money and earn cash back.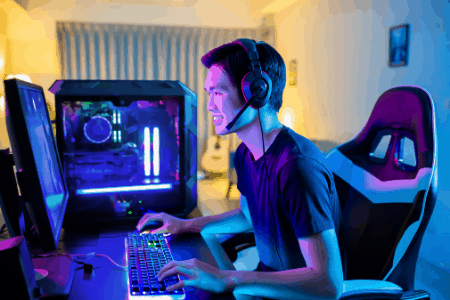 7. Survey Savvy
This is another survey and market research site that pays cash. You can register with Survey Savvy, fall into a particular demographic, partake in as many surveys as you wish, cash out and get your free Steam codes.
FAQ: How do I get free Steam Codes?
The easiest way to get free Steam codes is to sign up for the various GTP sites listed here and complete the simple tasks to build up your points. Cash out these points as a gift card or cash, which you can then use to get your free Steam wallet codes.
8. Opinion Outpost
Register, take surveys, build points, cash out…free Steam codes!
9. Toluna
Toluna is a GPT site where you register but state your interest in certain products up front. You then get placed into a particular pool of persons that are assigned to particular areas of interest. The company then randomly selects persons and assigns them to participate in specific polls.
Your compensation would of course be channeled into some free Steam wallet codes.
10. InboxDollars
In addition to completing online surveys, once you register with InboxDollars you can earn payment by performing several other tasks such as shopping online, playing games or reading assigned emails.
You can take all of your payment in money or redeem all to get your free Steam codes.
11. e-Poll Surveys
If television personalities, sports persons or celebrities are of interest to you, take part in e-Poll Surveys to earn some free money to get you some free Steam codes.
12. iPoll
iPoll is another survey site and app that allows you to review products, services and places. You get paid in cash, gift cards, airline credits and other reimbursement methods. Whatever payment method you choose, be sure to reward yourself with a pile of free Steam gift cards.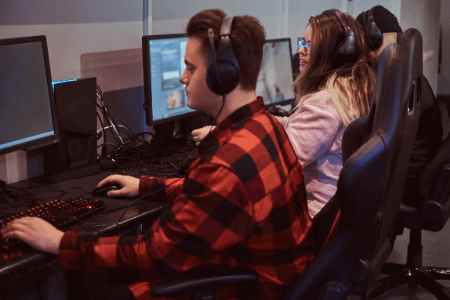 13. Branded Surveys
Branded Surveys is another huge company that has a rewards points system to go along with their online surveys. You redeem these points for cash or gift cards or…free Steam codes.
14. PaidViewpoint
PaidViewpoint gives a $1 registration bonus to get you on your way to raking up cash or gift cards by participating in market surveys. They transfer money via PayPal or give Amazon and Walmart gift cards. All these avenues for payment can be used to get you some free steam wallet codes.
15. Teens Eyes
Teens Eyes is a survey site that is targeted to the teenage demographic, that is, kids between 13 and 18 years old. Companies that manufacture products and services targeting teens employ the site to gather market data.
Therefore, teens would be paid to give opinions on television shows, sports, clothes, snacks, video games, music, etc. Each survey pays its registered users via a points system which has an equivalent value of between $2 and $20 per survey.
16. LifePoints
Use the site or app to take surveys which would simply trickle down with rewards to some free Steam codes.
17. I-say (IPSOS)
Use I-say to take part in global surveys and research programs, share your voice and earn points. Points can be claimed as cash through PayPal, virtual Visa credit and gift cards and set you on your way to free Steam codes.
18. MarketAgent
MarketAgent is an international survey site that releases a fixed number of surveys to participate in annually. Work your payment into some free Steam wallet codes.
19. OnePoll
This online survey site has headquarters in New York and the United Kingdom. Once you register, they send invites to allow you to participate in surveys. Like most of the other surveys, you get rewarded and take your earnings to redeem in the bank of free Steam codes.
20. Valued Opinions
Valued Opinions is probably the closest thing to actual free Steam wallet codes that we've captured. This is because they do not pay in cash. All your earnings would have to be exchanged in the form of gift cards, vouchers or airline miles.
Definitely, you can go ahead and get yourself some free Steam codes through one of their online reimbursement offers.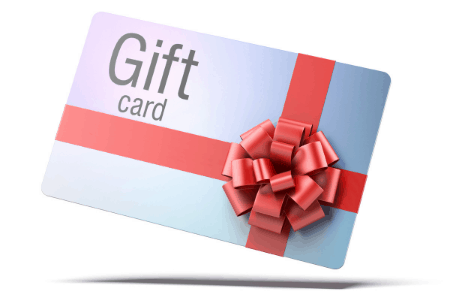 21. Kids Opinions
Kids Opinions is an online points based survey site aimed at capturing the opinions of children as young as 3 years old. Once you register with them, you'd have to review toys or video games. You gather points and exchange them for cash and gift cards.
Depending on your age, you may need a parent to accompany you with your registration.
22. InstaGC
As we build our list of GPT sites, we need to mention InstaGC. As you guessed, GC is short for gift card. By completing simple tasks online, taking polls or even playing games, you can earn free gift cards.
When it comes to a gamer, a free gift card is as good as free Steam codes.
23. ReceiptHog
This site and app is a catch all program. Similar to MyPoints, they offer cash back through their online shopping platform as well as paid surveys.
24. ShopAtHome
ShopAtHome is similar to MyPoints. You can earn reward points by taking paid online surveys and shopping online. ShopAtHome ups the affiliate game to in-store (brick and mortar) shopping rewards and for restaurant dining.
Build up your points and use them to get a hold to some cash or gift cards and by extension, some free Steam wallet codes.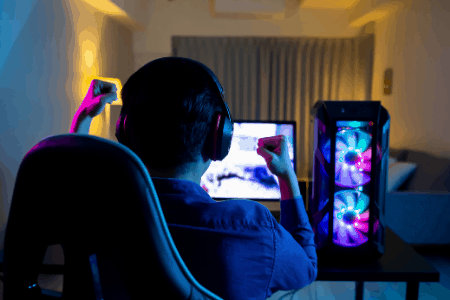 25. Mr. Rebates
Mr. Rebates is a giant in the area of cash back rewards. Their affiliates program is as all inclusive as can be. They have partnered with franchises such as Amazon, Walmart and Target as well as the smaller brands.
Boasting over 3,000 associates in their cash back program, they are definitely a go to if you are looking for cash back on your spending. The only thing better than free cash, is a batch of free Steam codes.
26. Ibotta
Ibotta is a major player in the cash back rewards programs. It is similar to Rakuten in terms of concept as there a several affiliates which have partnered with them to offer a comprehensive online outlet to do all your shopping.
One major advantage of Ibotta is its cash back rewards program for shopping for grocery items. If you have a large family and purchase a lot of groceries online, take a shot with Ibotta and shop your way to some free Steam codes.
27. ExtraBux
The ExtraBux website, along with the app has a cash back and rebates program and partners with over 10,000 stores. They offer up to 30% cash back on certain products and can be redeemed in order to capture free Steam codes for simply doing your regular shopping.
28. TopCashBack
It would be impossible to discuss cash back sites without capturing TopCashBack. Earn cash back when you shop with their program. They are very highly rated.
29. Quidco
Quidco is a strong rival to TopCashBack. Go ahead and use their competition to fill your pocket with free rewards and free online Steam codes while you are at it.
30. BeFrugal
In addition to giving a $10 registration bonus, the BeFrugal website and app offers a cash back and coupon program to guarantee that you earn some free cash when you shop via their network of 5,000 stores.
Free cash equals free Steam codes.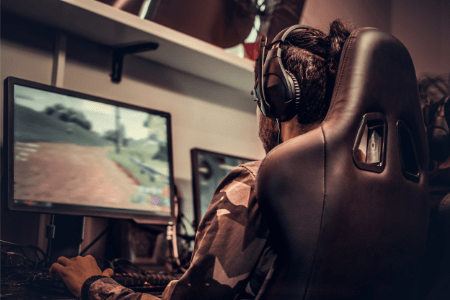 31. Capital One Shopping
Capital One Shopping, formerly Wikibuy, is similar to Honey. This is a browser extension that acts as a guide to navigate you to coupons and money saving opportunities. This can be used as an invaluable companion on your quest to free Steam codes.
32. MistPlay
Obviously you are here because you like video games. MistPlay is an app that rewards users with the accumulation of money as compensation for playing games. However, this cash can only be redeemed as gift cards. As we all know, a gift card is as good as some free Steam wallet codes.
33. Playing Online Games
Since we captured MistPlay, we need to state that there are many other sites that pay to play games online. Go ahead and explore them, earn free money and trade it in for free Steam codes while you're at it!
34. Amazon Gift Cards
We mentioned Amazon gift cards several times before so you should have caught on. Steam gift cards are sold on Amazon. Therefore, whatever you need to do to get yourself some Amazon gift cards, go ahead.
If you want to get free Steam codes, ask your family members to gift you Amazon gift cards for all special occasions.
35. Walmart Gift Cards
Similar to the Amazon gift cards, redeem your Walmart gift cards for some free Steam codes via the Steam gift cards sold at Walmart.
36. Gift Card Granny
This is an online gift card trading forum where users can buy or sell gift cards for less than the printed value of the card. Basically you can trade your way through a field of gift cards until you arrive at one that can directly translate to free Steam wallet codes.
37. Debit and Credit Card Rewards
Most debit and credit card providers have incentive programs to promote the use of their product. Many of these are points based or cash back based. The bottom line is that these rewards are free and can be used to get you the free Steam codes package that you want.
38. Social Media
Stay on the lookout when you are navigating your way through social media for various giveaways and incentives. Free steam codes may be lurking where you least expect it.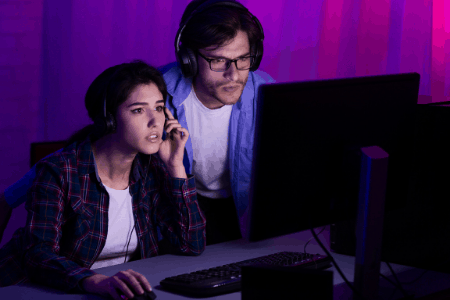 39. Code Generators
As long as there have been video games, there have been accessories with paid associated services. There have also been persons hunting them for free and trying to formulate hacks to avoid spending money. Many sites or downloadable apps offer code generators that may work to give free Steam codes.
Even though, this is probably the answer that you have been hunting for, this is also the riskiest. Many of these sites are plagued with malware so it would be risky. Approach with caution.
Related Posts on Getting Free Steam Wallet Codes
5 Amazing Freebies You don't Want to Miss
9 Genius Dave Ramsey Tips you'll Wish you Knew Sooner
11 Legit Ways to Get Free Google Play Codes
10 Legit Ways to Transfer Visa Gift Cards to Bank Accounts
How to Make Money on Steam (15 Legit Ways that are Tried and True)
Final Thoughts on Getting a Steam Gift Card Free
As you guys would have figured by now, obtaining free Steam codes isn't exactly a charity affair. You aren't gonna just get them as handouts. The entire system, along with the associate sites is an interlinked web of business deals.
However, it isn't that complicated either. It's more of an "I scratch your back and you scratch mine" deal with the various websites and apps. After all, I wouldn't exactly compare the tasks that you'd have to perform to working down in the quarry with Fred Flintstone.
Building points doing the following should be quite easy (can be time consuming – but still easy); that's what you like to do anyway:
Taking online surveys
Playing online games
Watching online videos
Shopping online
The most important thing is that you won't have to spend the limited cash that you do have on actually purchasing the codes. You can take your well earned free Steam codes, redeem them and enjoy some rewarding gaming time.
Do you have any other tips on how to get free steam gift cards? Share with us in the comments below. We'd love to hear from you!
Liked this post? Pin it for later!
39 Legit Ways to Get Free Steam Codes (Tried and Proven for 2021)