We've all been there – digging through our wallets searching for an extra dollar, trying to find ways to reduce our expenses for the upcoming week (and shedding a few tears in the process).
As a budget obsessed mom and wife, I've analysed our personal spending (and saving) habits time and time again. It may not come as a big surprise that a major percentage of our monthly income is spent on food.
Now, if only we could find a way to come up with a cheap grocery list and lower our food bill each week (and by extension, each month) then we could probably reduce our money burdens and financial strain, right?!
Have you ever heard the term eat little, and live long? I've heard many people use this exact phrase when encouraging people to adopt a more frugal way of life.
And I'm about to show you how to eat little, live long and lower your grocery bill in the process! You're welcome. 😉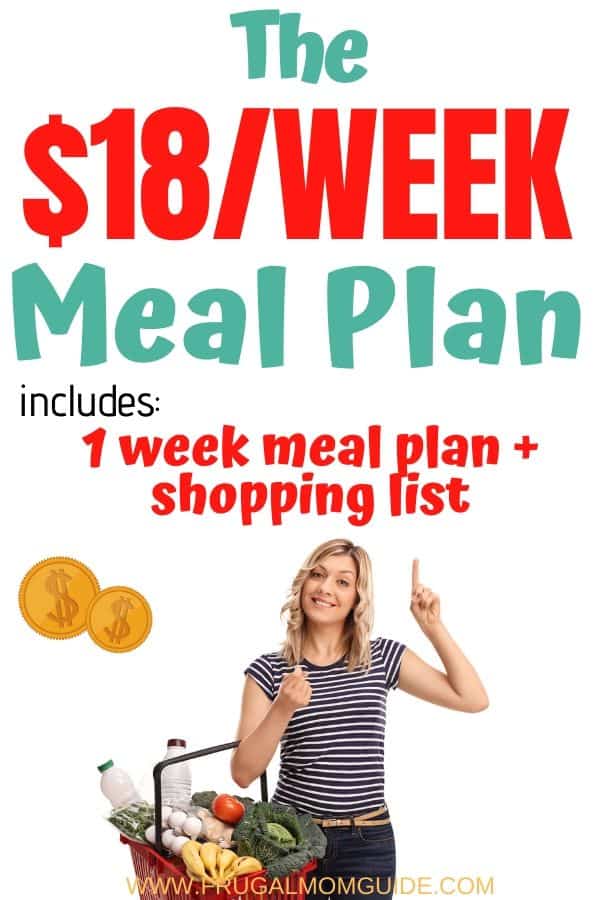 This post may contain some affiliate links. This means that I may make a commission if you purchase via some of these links (at no extra cost to you!). You can read our full disclosure for more info.
When things are generally good, my grocery budget is usually set at $200 per month. But as I mentioned before, we all have those tough times where we're STRUGGLING to make ends meet.
If you could ease the financial strain by spending little on food, then why not, right?
This food budget in particular costs $18 – give or take a little. They are based on prices from different grocery stores and Amazon Pantry.
I've linked to these very products on the Walmart website so that you can see for yourself that these prices are legit.
Bear in mind that the prices listed here are the prices obtained on the date that this post was published and can be changed by Walmart at any point in time.
If prices are changed and become way off, feel free to leave a comment below and let me know! 🙂
Of course you can stick you your usual in-store shopping trips if you wish.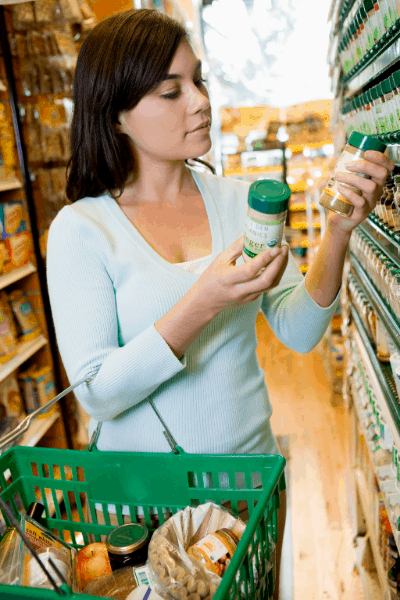 This $18 per week grocery plan has pulled through for me on numerous occasions in the past and I swear by it!
The best part? There's no need to clip coupons or spend hours searching the ends of the earth for deals and discounts. As a busy mom, that's a win in my book!
Related Reads:
12 Cheap Dinner Recipes that Cost $1 per Person
15 Genius Budget Grocery Shopping Tricks to Cut your Grocery Bill in Half
17 Frugal Living Tips to Skyrocket your Savings
How We Saved $24 000 in 7 Months on One Income
12 $1 Per Person Recipes for when Money is Tight
17 Super Cheap Air Fryer Recipes that are Easy and Delicious
12 Cheap School Lunch Ideas for Kids
Money Saving Tips for Budget Grocery Shopping
You can read the $18 per week Grocery Meal Plan 61482 times but it will never work if you don't have the willpower and self control that is necessary. Be sure to remember the following when you go grocery shopping this week!
• Walk with your grocery list and stick to it!
• Do not go grocery shopping when you're hungry. Grab a quick bite before you head out.
• Make only one trip to the grocery store if you can help it. If possible, order online and pickup soon after. This prevents spending on unnecessary items.
---
Pssst! Did you know you can save more money by meal planning? Meal Planning saves me thousands of dollars every year! Not sure how to get started? Grab a copy of my free Meal Planning e-guide below.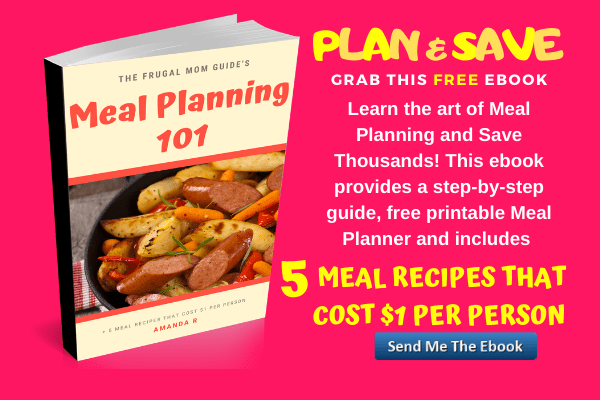 ---
The $18 per week Budget Meal Plan & Cheap Grocery List
I understand that prices may vary from place to place but hey, everyone has access to Amazon Prime!
These grocery items are based on current prices via Walmart/Amazon (with free shipping – how easy is that?!)
Your Cheap Grocery List
1 dozen eggs – $0.99 (Walmart)
Muffin Mix – $0.92 (Amazon)
Wheat Sandwich Bread – $0.84 (Walmart)
Creamy Peanut Butter 18 oz – $1.58 (Walmart)
16 0z Rigatoni/Shells (or similar pasta) – $0.84 (Walmart)
Chicken Drumsticks, 5 lbs – $4.76 (Walmart)
Mayonnaise – $1.98 (Walmart)
12 oz pack of Crinkle Cut Carrots – $0.84 (Walmart)
Canned Beans – $0.54 (Walmart)
Long Grain Enriched Rice – $0.64 (Walmart)
Spaghetti – $1.08 (Walmart)
Pasta Sauce – $0.84 (Walmart)
2 apples – $0.47 x 2 = $0.94 (Walmart)
3 count Microwave Popcorn – $1.28 (Walmart)
Celery, Green onions, cilantro – Grown at Home
TOTAL – $18.07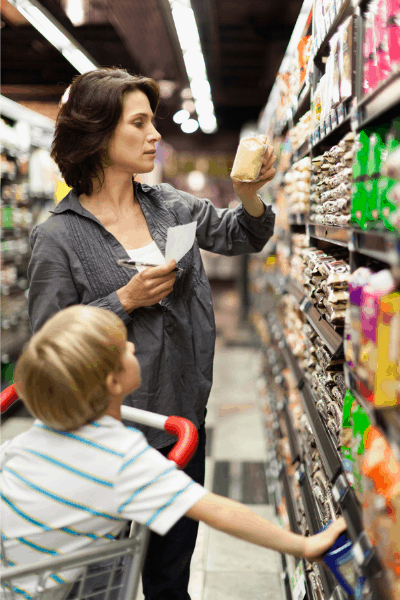 Breakfasts
Day 1: Toast & Scrambled Eggs
Day 2: Peanut Butter Sandwich
Day 3: Muffins
Day 4: Chicken Salad Sandwich
Day 5: Toast & Hard Boiled Eggs
Day 6: Peanut Butter Sandwich
Day 7: Muffins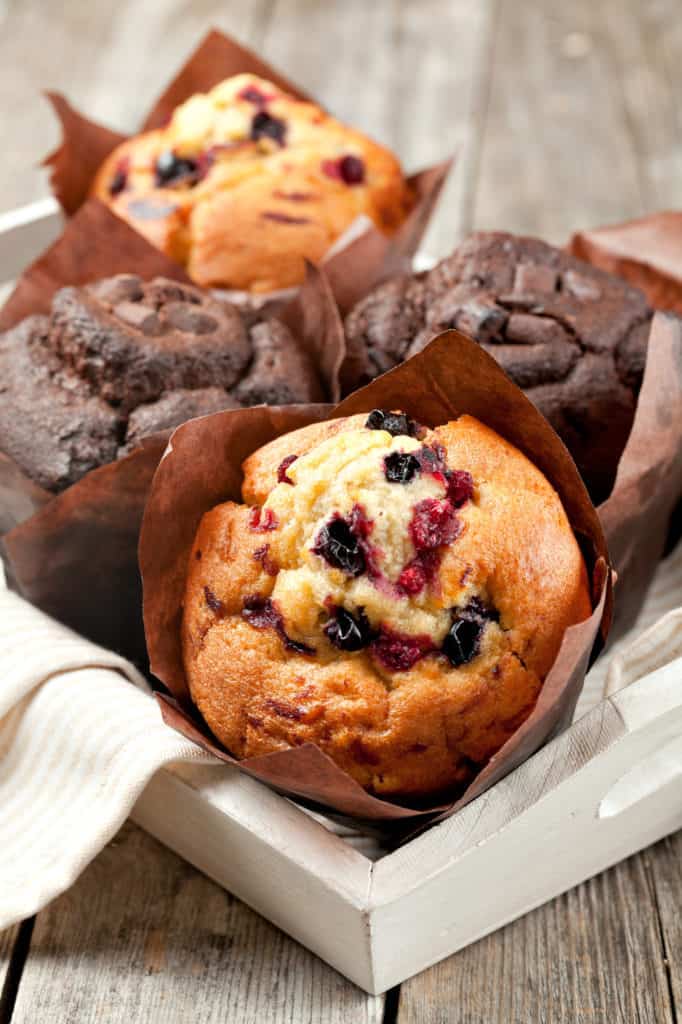 In our household, we either make and take sandwiches to work for lunch or leftover dinner from the evening below. We save so much money doing this and we don't waste food!
Because of this, you'll find that many of our dinner ideas and lunch ideas will be similar. Also, note that the amount of leftovers and stretching you can do per meal will obviously depend on how many adults and children in your household.
This plan works well for my husband, 2 little kiddos and myself. I find it's easy to make this work for our family. Heck, when you're broke, you learn to make it work.
HEY!
If you struggle with finding meals that are CHEAP, yummy and kids-approved, then the $5 Meal Plan is a must!
This is for you if:
✔️ You struggle with finding quick, easy, healthy & cheap meals
✔️ You struggle staying on track with your meal budget
✔️ You want to kick your 'takeout addiction' to the curb
✔️ You want to save an extra $200 – $300 every month
The $5 Meal Plan makes meal planning simple and effortless. You'll save time AND money as you'll get a customized meal plan sent directly to you each week. The best part is that each meal costs around $2 per person (or less)!
So if you just want to check out $5 meal plan (with no strings attached), try it here for free (for 2 weeks).
Lunches
Day 1: Peanut butter Sandwich
Day 2: Pasta Salad with Shredded Chicken (from drumsticks)
Day 3: Beans with rice
Day 4: Baked Chicken drumsticks, leftover rice, steamed carrots
Day 5: Peanut Butter Sandwich
Day 6: Egg fried rice
Day 7: Veggie Spaghetti Marinara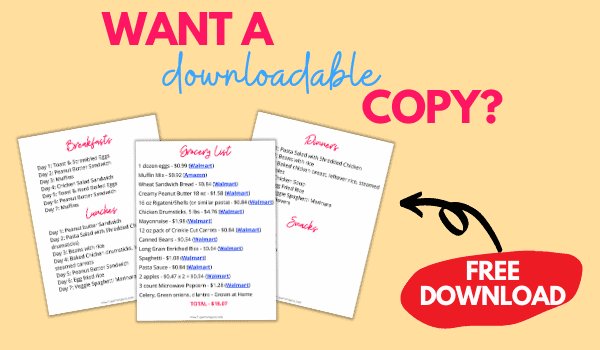 Dinners
Day 1: Pasta Salad with Shredded Chicken
Day 2: Beans with rice
Day 3: Baked chicken breast, leftover rice, steamed vegetables
Day 4: Chicken Soup
Day 5: Egg Fried Rice
Day 6: Veggie Spaghetti Marinara
Day 7: Leftovers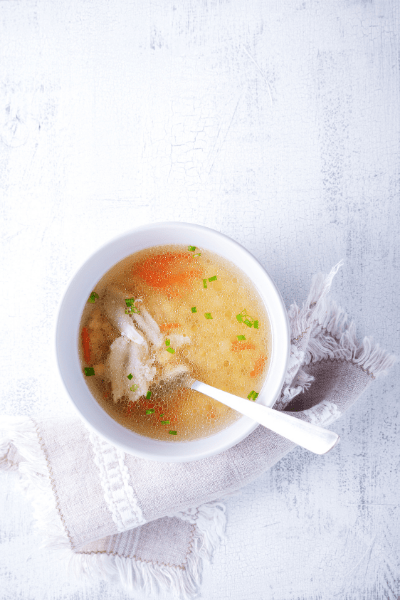 Snacks
Day 1: Apples
Day 2: Carrots
Day 3: Popcorn
Day 4: Apples
Day 5: Muffins
Day 6: Popcorn
Day 7: Popcorn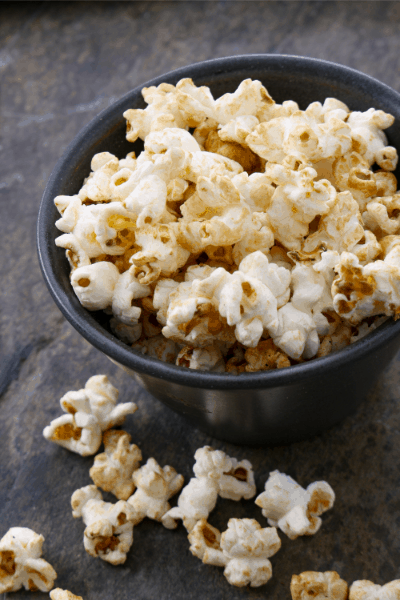 Final Thoughts on the $18 per Week Meal Plan
So there you go, guys! See how possible it is to create a budget meal plan with a cheap grocery list and have a few nice meals each week without spending A LOT of money?
You can even try to find other meals to make, utilizing these same ingredients, if you want to mix things up a bit.
The main lesson to be learnt here is that you can be innovative and find creative ways to pinch your pennies and save money. Saving money on food is a pretty good place to start!
Do you have any other cheap and frugal meals that you swear by? Share with us in the comments below. We'd love to hear from you!
Also, don't forget to follow us on Pinterest, Instagram and Facebook for more cheap meals, frugal living tips and money saving inspiration!
Liked this post? Pin it!
The $18 per Week Meal Plan