Is the phrase "Odd Jobs Near Me" on your mind? Start making money with an odd jobs app today!
Modern day needs require modern day solutions. If you are looking for a quick and easy buck, your first action needs to be checking an odd jobs app!
Have you guys ever heard of the yellow pages? That's the book I used to find odd jobs near me when I was growing up. We don't do that anymore!
To those of you that just put down the pacifier last week, a couple decades ago we didn't have the convenience of looking for odd jobs online or having an odd jobs app or two. We had to look up ads or contact companies using their information found in a telephone directory.
In my early teenage years when I was in the hunt for side jobs near me during the summer, that's how I survived. Odd jobs near me paid for many sneakers back then. Thankfully, those days where a small jobs app was merely a dream, are gone!
Now that I've aged horribly in your imagination, allow me to introduce you to some resources to find odd jobs online, specifically in the form of an odd jobs app. Actually, I'm going to hook you up with sixty-one proven ways to get your side hustle on!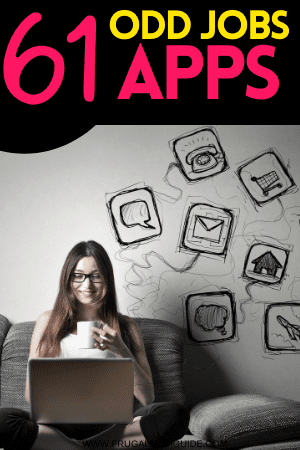 This post may contain affiliate links. This means that we may make a commission (at no extra cost to you!) if you make a purchase via a qualifying link. You can read our full disclosure for more info.
Let's admit, once a hustler, always a hustler. The game just evolves! I've always valued having as many income streams as possible. Now I get to use the extra cash to save for vacations or super fancy stuff like food and gas.
With modern technology, we can just earn extra money in style and from the comfort or our own home. You can turn any situation into a money maker as long as you have your smart device. Take those commutes to work to the other level with some cash in your pocket.
If you like getting out and working with your hands, there's an odd jobs app for that too! Whatever you like to do, we've got you covered!
Do you spend a lot of time in the bathroom? There's no shame in admitting that you take along your phone with you to doodle on the dunny, apparently most people do this. Turn your number twos into your number one money maker by taking along an odd jobs app! (hehehe!)
Just plain and simple, there are just too many odd jobs apps to pass up on some easy side cash. It's free money for little to no effort in some cases! Additionally, some of these are so good that they can actually be your main form of income.
Making Money with an Odd Jobs App – The Ultimate Guide to Finding Side Jobs and Odd Jobs Online
For your comfort and in order to narrow down the exact small jobs app type that you are hunting for, I'll break them down into 3 categories:
1. Simple odd jobs online that are built into the odd jobs app itself
2. Skilled odd jobs online and multiple odd jobs near me on a single odd jobs app
3. Specialty industries and their associated odd jobs app
FAQ: How to find odd jobs?
The easiest way to find odd jobs and side jobs nearby is with an odd jobs app.
There are many options discussed in this post and categorized to help you find the best fit for your needs. As a matter of fact, several of them can be used by you to earn a substantial full time or part time income.
Simple odd jobs online that are built into the odd jobs app itself
Whenever you have the urge to punch in "odd jobs near me" in your browser but you don't quite feel like getting dressed, you can go to one of these apps to find paid tasks within the app itself. There is no need to put on pants or leave your location, all you need is your smart device.
Basically the odd jobs online that you need to complete is found within each odd jobs app. Sign up, log in and follow their instructions to make money. You'd get to participate in paid surveys, watch videos or listen music for money.
Unfortunately, these apps are often misunderstood and overlooked as they don't directly fall into the small jobs app classification. However, they most certainly are when you think about it!
They are a one stop shop for a host of super easy money making opportunities. The tasks are as basic as it gets when it comes to odd jobs online.
As a matter of fact, when I'm looking for side jobs near me to make some extra money, these are my go to. I'm actually planning a family trip to Disney World next year based solely from the earnings from these sites.
Yes…the money making opportunity is that real! That's why I purposefully put these options for odd jobs online upfront! They are the most underappreciated, overlooked and underutilized odd jobs near me resource!
As a plumber or delivery driver, you may not always be able to get a gig specifically in your area of professional expertise using a small jobs app. However, just pick any one of the options for an odd jobs website listed below (with jobs built into the odd jobs app itself) and you'd ALWAYS have a job!
I've actually filtered out the best paying ones to get you started. You get to decide when you've made enough money!
There are many additional sites out there that can be classified as an odd jobs app in a similar manner. These are just my top picks. You can explore more sites to watch paid ads or additional online jobs if you wish.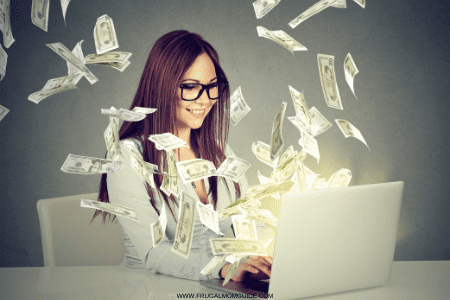 1. Survey Junkie
Survey Junkie is a survey reward site that can be utilized as an odd jobs app. It's not just free to sign up, you actually receive a $10 sign up bonus when you do.
If there was ever a definition of a small jobs app, this would have to be it as the paid tasks are as simple as it gets. You get rewarded for sharing your opinions and behaviors.
Survey Junkie works by partnering with hundreds of global brands who are in need of feedback and opinions from every day consumers. In order to succeed in the competitive business world and to meet the demands of customers, brands hire Survey Junkie to obtain thoughts from the public.
Survey Junkie in turn, releases paid surveys on their app and website. You get paid to give your opinion, which ultimately makes Survey Junkie an odd jobs app / odd jobs website.
Food brands, clothing designers, automotive manufacturers, and the list goes on, all partner with Survey Junkie. They rely on customer insights to prioritize products, make improvements or launch new merchandise.
They spend a lot to obtain this information and you basically get a sweet cut of the pie when you utilize the Survey Junkie odd jobs app.
Once you sign up and start participating you would be asked simple questions like personal experiences with a particular product and your associated opinions. Then you get paid in the form of points that are redeemable for cash! The more you participate, the more points you earn.
The more points you earn, the more you get paid! Easy money! You also have the option to share additional details for more rewards and cash!
Survey Junkie pays out in the form of Cash via PayPal, gift cards or you have the option to donate to a charity.
Check out these Survey Junkie Hacks for additional details!
2. Swagbucks
Swagbucks is one of the best and most popular choice for an odd jobs app in the world. They boast of over 20 million active members and have paid out over half a billion dollars over the years.
Similar to Survey Junkie, they offer a points rewards system where you can participate in paid surveys, watch videos and play games for money.
You can also use Swagbucks to shop online for cash back and their search engine for additional incentives. They also offer a $10 sign up bonus when you join.
Imagine and odd jobs website that pays you to be you! Odd jobs near me? More like easy money in my pocket!
Check out the complete Swagbucks Review for more details.
3. MyPoints
MyPoints is another odd jobs app and website that is similar to Swagbucks. In fact, they are partners with Swagbucks and have a very impressive cash back affiliate network to cover all your online shopping.
You get paid to watch ads, complete surveys, review videos and play video games. They pay out with PayPal cash and gift cards. You also get rewarded with generous coupon deals and giveaways.
If you heap up a bunch of gift cards from your odd jobs online, you can check out how to transfer gift cards to your bank account.
Sign up here to get a $10 bonus to get you started.
4. InboxDollars
InboxDollars pays out with PayPal cash, gift cards and checks when you utilize their odd jobs app and website to watch videos, take surveys and do your shopping.
This is yet another "get paid to" site and small jobs app that puts money at your fingertips. It's genuine hassle free work that pays well! You also get exposed to tons of other cash offers with their affiliate program.
Get yourself a $5 sign up bonus when you join their program!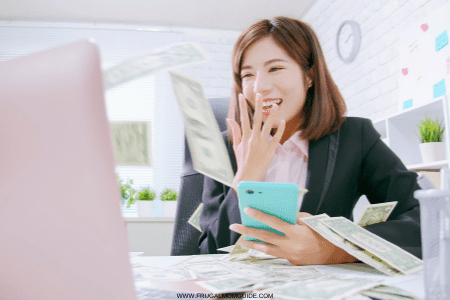 Skilled odd jobs online and multiple odd jobs near me on a single odd jobs app
This is where the search for your next odd jobs app gets exciting! When you sign up using one of these, you can use them to filter and find several options for odd jobs online. These jobs come directly from third party companies.
You can even go through with the usual "odd jobs near me" search on some of them to find something in your specific area of expertise, in a physical location.
5. Fiverr
Fiverr is the largest marketplace in the world for freelance digital services and other small jobs online. It is the perfect odd jobs app for writers, programmers, graphics artists, translators or voice over artists or those who are interested in earning quick cash in those areas.
All you need to do is sign up for free and start utilizing their services as either a small jobs app or odd jobs website since both their app and website are fully functional. They are great for beginners and side hustlers as the tasks vary in complexity.
For example, if you can write quickly and spit out decent content, you can earn an easy $25 per hour as a content writer. As your skills develop, you can explore other software and up your income handsomely.
Editors and proofreaders also make a generous payout for performing very simple side jobs.
6. TaskRabbit
TaskRabbit is probably the definition of "odd jobs near me on an odd jobs app" if there ever was one. It's a 21st century hustler's paradise and is packed and constantly replenished with side jobs and persons offering their services!
You can sign up to advertise jobs that you have available or to become a tasker if you are handy around the home, offer delivery services, specialize at: moving, hauling, painting, cleaning, laundry or even organizing.
You can even become a personal assistant or personal shopper using TaskRabbit. The cool thing about this odd jobs website is that jobs can be found based on a certain address.
"TaskRabbit! Find me side jobs near me!"
Done! (Or at least something like that).
Clients get to rate the taskers on the site so the better your reviews, the more money you make. You can also chat and negotiate with them prior to accepting a job.
FAQ: What is TaskRabbit app?
TaskRabbit is a very comprehensive odd jobs app and is filled with lots of opportunities for persons to earn decent money in their spare time or even a full time income.
They cover a wide array of quick cash gigs and jobs that pay the same day, all on a very user friendly odd jobs app!
7. Angi
Angi (formerly Angie's List) is another odd jobs app very similar to TaskRabbit. They are a godsend to you side job warriors and are fully functional via their small jobs app or website.
Angi specializes in providing support for jobs around the house such as plumbing, handymen, carpenters, electrical, lawn, roofing, etc. They can even be utilized for remodeling or moving.
They also provide reviews from customers to ensure the best service possible at all times.
To get started earning extra money, you simply need to join their network of professionals. Once you get the ball rolling you would be contacted for quick cash gigs and wishfully searching "odd jobs near me" would be a thing of the past.
8. Zaarly
Zaarly is another odd jobs app and website similar to Angi and is committed to finding the right professional to perform various jobs that people have around their homes.
They offer the full spectrum of home maintenance service jobs. Sign up to earn quick cash for those "side jobs near me" occasions.
9. Thumbtack
Thumbtack is a one stop shop for odd jobs online. Whatever you are willing to do to earn a buck legally, this odd jobs app has you covered.
Offer your handyman, moving, lawn mowing or house cleaning services to earn a pretty penny. Looking for a quick cash job as a DJ for a party? Check them out!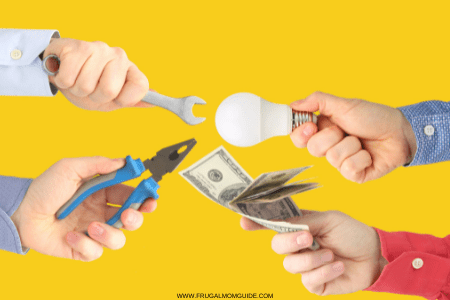 10. Gigwalk
Gigwalk is a downright proper odd jobs app! Plain and simple!
Sign up to be a gigwalker, link your PayPal account and start accepting the jobs that you want. Gigs can take you a few minutes to complete or a few hours and vary in complexity and payment.
You'd get to go to new areas around you, take pictures, answer questions or even write reviews. The options are there and it's up to you to accept it or not.
You can make some part time money or a full income with Gigwalk. Make it our next small jobs app or go to it for big money odd jobs online. The choice is yours!
11. Handy
Do you like performing tasks in or around the home? If you do, then you can try Handy! Their top professionals make over $1000 per week as cleaners, lawn care personnel and handymen.
Handy is a superb small jobs app that can get you onto some decent quick cash jobs to perform low skilled as well as professional trade tasks.
12. Amazon MTurk
Amazon MTurk or Mechanical Turk is a crowdsourcing marketplace for companies to outsource jobs that can be performed remotely.
MTurk essentially provides an odd jobs website for electronic tasks that are just better suited to humans as opposed to computers. This is where you come in with an opportunity to make some quick cash by performing data validation, research, taking surveys and much more.
Once you sign up, you're able to search the available Human Intelligence Tasks (HITs) to find the odd jobs online that are of interest to you. Simply follow the instructions to complete, submit, await approval and get paid.
You can easily make over $50 – $100 per day on MTurk with the right guidance.
FAQ: How do I find someone to do odd jobs?
There are many odd jobs apps that you can use to post your odd jobs. In turn, persons interested would be able to accept the jobs.
Some apps also allow you to review the ratings of potential candidates prior to hiring them.
13. Appen (Dolores Lab / CrowdFlower / FigureEight)
Appen is a technology company that utilizes human skills to support the development of new artificial intelligence programs. They started off as Dolores lab, changed to CrowdFlower, then FigureEight and now Appen due to several acquisitions over the years.
They offer full time or part time odd jobs online such as taking pictures or videos of objects, recording audio, transcribing text, etc. You can utilize their odd jobs app or website to get started on your next side job.
14. Spare5
Spare5 is a crowdsourcing platform that you can utilize as a small jobs app to earn money in your spare time. You can perform very simple tasks like annotating images or providing keywords in order to support technology companies with software development.
15. FlexJobs
Flexjobs, in addition to being an odd jobs app and jobs search platform, is actually a full-fledged employment service! They offer thousands of job opportunities that range from establishing careers to part time side jobs, flexible tasks and work from home gigs.
Flexjobs is definitely one of the best avenues that you can use to find your next batch of odd jobs online and maybe even get directed to a new career if you wish. They also offer a host of online resources to better equip you for your next job hunt and interview.
Check them out for resume writing tips, advice on selecting the right job and a full breakdown to slaying tough interview questions.
16. Jobble
Find the latest and hottest jobs with Jobble. You can search for side gigs or steady jobs with this employment website.
Utilize their services as an odd jobs app or personalize your preferences for something more permanent, filter by location, job type and pay rate.
17. Shiftgig
Shiftgig is an employment website that also functioned with an app prior to July, 2021. They now partner with staffing agencies and can help you find flexible, permanent or temporary work.
They may not be quite the small jobs app anymore but they can still help you on your way to odd jobs online.
18. Wonolo
Wonolo is a genuine odd jobs app! Sign up for a full array of flexible side jobs. You can download the Wonolo app and be on your way to "find work wherever, whenever" as their slogan says.
Side jobs range from warehouse operations, general labor, delivery driving, food preparation, staffing for events and cleaning, to administrative and merchandising.
Jobs that pay same day cash near me? Try Wonolo!
19. WorkMarket
WorkMarket is an employment website that can be used to find work based on your skills, experience and the profile you set up. You can use their services for regular employment or as an odd jobs app which is available on both Android and IOS operating systems.
FAQ: How can I make money doing odd jobs?
You can sign up using an odd jobs app or odd jobs website to see what jobs are available. There are many options to choose from and this post highlights 61 of the best.
20. Respondent
Respondent is a great way to get started on some odd jobs online by getting paid to participate in research interviews. It is a decent odd jobs website that are always on the lookout for business professionals to partner with, at a time that fits your schedule.
Software users, sales / support personnel and marketers can earn an average of well over $100 – $150 per hour by participating. Business owners and executives can earn upwards of $500 – $700 per hour.
21. SolidGigs
SolidGigs is a paradise for freelancers in order to obtain odd jobs online. You are required to sign up and pay a small monthly subscription fee to them and they would basically link you with tons of odd jobs and side jobs.
They provide job alerts to freelance writers, media consultants, management analysts, designers, administrators and the list goes on. If this is your thing, try them out.
SolidGigs is basically an odd jobs website that connects you to third party odd jobs online.
22. PeoplePerHour
If you are a freelancer looking for work via an odd jobs app or website, you can also check out PeoplePerHour.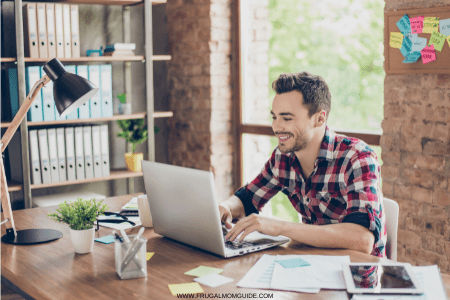 23. Toptal
Toptal is another talent agency and network which can be utilized as an odd jobs app or website in order to find freelance or career opportunities in business, design and technology.
24. Upwork
Upwork is an excellent odd jobs app and site for freelance and odd jobs online. You can search through their listings for full time or part time work that range from very basic tasks like writing, to creative jobs in art and design, or specialized jobs in legal affairs, marketing, IT and engineering.
25. Freelancer
Looking for a diverse odd jobs app to tackle your next odd jobs near me project? Try Freelancer for a wide assortment of odd jobs online such as basic tasks like data entry or retyping documents to more complexed ones like affiliate marketing or software and website development.
26. Behance
If you are looking for an odd jobs app or website that specializes in creative work for artists, animators, logo and label design or just art and design in general, check out Behance.
27. Dribble
Dribble specializes in providing jobs for freelance graphics designers and artists globally.
FAQ: Is there an app for side jobs?
There are many apps for you to locate your next side job. You can use any of the 61 odd job app options discussed in this article to be on your way to making good money!
28. SimplyHired
SimplyHired is an odd jobs app, website and full blown recruitment service in order to assist persons with finding side jobs nearby, quick jobs and genuine career opportunities. You can search for work from home options or move to another city to pursue your dream job.
They also offer assistance with developing your employability skills such as resume building, salary expectations and other advice.
29. Remotasks
Remotasks is an up and coming odd jobs website that allows you to perform online tasks for weekly cash payment via PayPal. There are entry level tasks available and no experience is required to join.
You can start with basic odd jobs online like labeling images and transcribing audio but they also provide free training in order to progress to more technical, higher paying tasks in the field of technology.
Ever thought about going to an odd jobs website or supposedly small jobs app and getting technical training in order to work on advanced developments with technology companies? I know that sounds like the start of a superhero movie but it's very real!
30. EasyShift
EasyShift emphasizes on the "odd" in odd jobs app! They pay you to shop, eat, explore places, take pictures and to complete genuinely unorthodox tasks that persons have questions about.
However, tasks are simple and fun and you can use this app to work on your "jobs that pay same day cash near me" searches.
31. GigSpot
GigSpot is an odd jobs app that works by offering you tasks such as mystery shopping and partnerships with market research companies. You can choose whatever paid gigs you want to accept.
This is definitely a small jobs app that's worth checking out!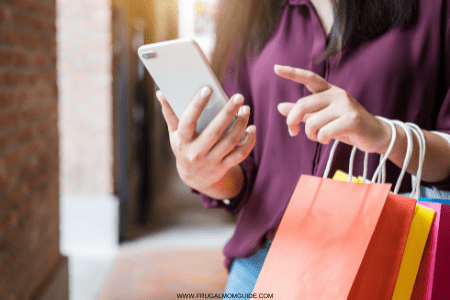 32. Shiftsmart
Shiftsmart is a very comprehensive odd jobs app that gives you a multitude of options for odd jobs online and physically. You can sign up to be a courier, auditor, product tester, warehouse or in-store associate.
There are even virtual jobs available like survey callers, guest care assistants and international retail auditors. Shiftsmart is definitely a go-to in order to get your "odd jobs near me" game up and running.
33. Fancy Hands
Fancy Hands is an odd jobs app that essentially hires you to be a virtual assistant. Users of the site would reach out to provide odd jobs online that they need completed.
You then complete it as one of your "odd jobs near me" projects for payment. If you're good with a phone or doing research, you can give them a shot.
34. Hyer
Hyer is a recruitment website that directly links you to job opportunities. Whatever your needs are, you can find a job that suits you. Utilize them to find your next big career move or simply as an odd jobs app for some quick cash gigs.
Specialty industries and their associated odd jobs app
This category is made up of industry specific odd jobs online and typically target one field of work which may have several closely related job opportunities.
I've narrowed down a list of these apps that can be used by the average joe when looking for a quick cash gig.
35. Pared
Pared is a website and app which specializes in recruitment for hospitality jobs. If you are looking for full time, part time or temporary work in the hotel or restaurant industry, you can check out their odd jobs app!
FAQ: What odd jobs can I do for money?
Whether you have a specific skill or educational background, or simply possess basic literary skills, there is an odd jobs app that has you covered.
You can be a freelance finance expert, graphics artist, programmer or simply earn cash in your spare time by taking market surveys, mowing lawns, delivering goods or running errands for payment.
There is an odd job for everyone and an odd jobs app that has it listed and waiting for you!
36. Brigad
Brigad is another odd jobs app that specializes in recruitment for side jobs or regular work in the hospitality, restaurant and healthcare sectors.
37. Care.com
Care.com is the odd jobs app for caregivers. Whether you do housekeeping, daycare, childcare, senior care or pet care, sign up with Care.com to get onto great side jobs online.
38. Field Agent
Ever thought of being a professional shopper? Make shopping your side job by becoming an agent with the Field Agent odd jobs app!
Purchase goods on behalf of other persons from retail stores and get paid!
39. Shoppers Confidential
Mystery Shoppers are persons who go shopping, attend events or dine at restaurants in order to review the performance of the establishment. Sign up for Shoppers Confidential if you're interested.
It's fun and you get paid!
40. Secret Shopper
Secret Shopper is an odd jobs app that is available globally. You make money by assigning shops, reviewing instructions, taking pictures and taking surveys.
It provides a super flexible side job; you just need a smart phone.
41. 99designs
99designs by Vistaprint is a website which specializes in odd jobs online for freelance designers.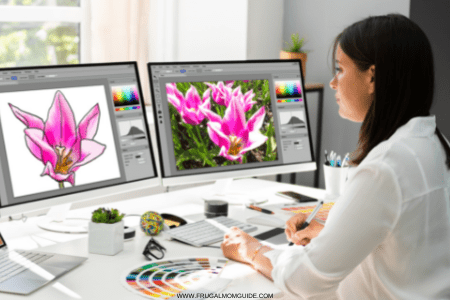 42. Veryable
Looking for manufacturing and warehousing work or a side hustle in the field of logistics? Sign up for Veryable today!
43. Rover
Get paid to play with pets with Rover. Sign up to be a pet sitter, walker, groomer or pet care specialist.
Apps for Food Delivery Gigs
Shop for Food and Deliver to Customers with a Food Delivery Odd Jobs App:
Apps for Movers or Delivery Persons
Are you a professional mover or looking for a super easy odd jobs app that can link you to good money, in your spare time and on your schedule?
Become a mover or deliver furniture with the following apps and websites:
FAQ: How can I make money the same day?
Filter through this list of 61 of the best apps for odd jobs and I'm sure you'd be able to find an app or two that offer jobs that pay the same day, doing something you'd like.
There are several opportunities for persons to earn cash for completing simple domestic tasks or jobs around the neighborhood that would get you paid the same day!
Apps for Drivers or Taxi Services
If you'd like to side hustle as a driver but want to stick to modern technology with an odd jobs app, you can give these a shot:
Bonus Apps for Odd Jobs
If you hate reading, despise writing, applying for introvert of the year or you're as skilled with tools as a potato, maybe you can try an odd jobs app from these options:
55. OfferUp
Looking for an easy retail gig? If buying and selling gets your juices flowing, maybe you can try OfferUp as your choice for an odd jobs app.
56. Carvertise
Make money advertising with your car with Carvertise. This is an ultra-easy small jobs app. All you need to do is agree to place ads on your car.
57. Sweatcoin
Get paid when you exercise, for every step that you take, with Sweatcoin.
58. HealthyWage
Perform weight loss challenges to win cash prizes with HealthyWage. Make your fitness your odd job! What a win-win!
The Old Faithful Apps for Odd Jobs
Of course, no list for anyone looking for anything EVER would be fully complete without:
These are basically our go-to apps for everything and have been for a long time. Pegging any one for use as an odd jobs app is very fitting.
Go to any of those and punch in "odd jobs near me" and I'm sure you'd get something to work with.
FAQ: How do you find odd jobs on Craigslist?
Craigslist is infamous for advertising a lot of weird an unconventional jobs. Like massage jobs that pay with drugs instead of cash for example. However, there are hundreds of legitimate side jobs that are advertised and yours for the taking.
Simply log onto Craigslist, select your location and search jobs. You can then filter for an odd job that suits you.
Related Posts to Making Money with an Odd Jobs App
37 Legit Online Jobs for Teens that Pay High
29 Simple Ways to Get Free PayPal Money Instantly (No Surveys)
23+ Game Apps that Pay you to Play Games
How to Sell Plasma for Extra Money (Earn $1000+)
The Ultimate Guide to Making Money with Local Selling Sites
Gift Card Exchange Kiosk Near Me: Sell Your Unwanted Gift Cards for Instant Cash
27 Legit Apps that Pay Real Money
Final Thoughts on Finding Odd Jobs Near Me with an Odd Jobs App
Now that you know the details of these legit apps and websites that can get you on your way to making quick cash. Remember these can be used to occupy your spare time or even earn a full time salary.
You just need to decide what jobs you'd like to do or skills you want to develop and start earning money today!
Have you had a successful experience with one of these odd jobs apps that you'd like to share with us? Are there any other apps and sites that you use and would like to recommend? Share with us in the comments below. We'd love to hear from you!
Also, follow us on Pinterest, Facebook and Instagram for more making money and saving money inspiration!
Liked this post? Pin it for later!
The Ultimate Guide to Making Money with an Odd Jobs App – 61 Tried and True Side Job Apps to Earn Big!